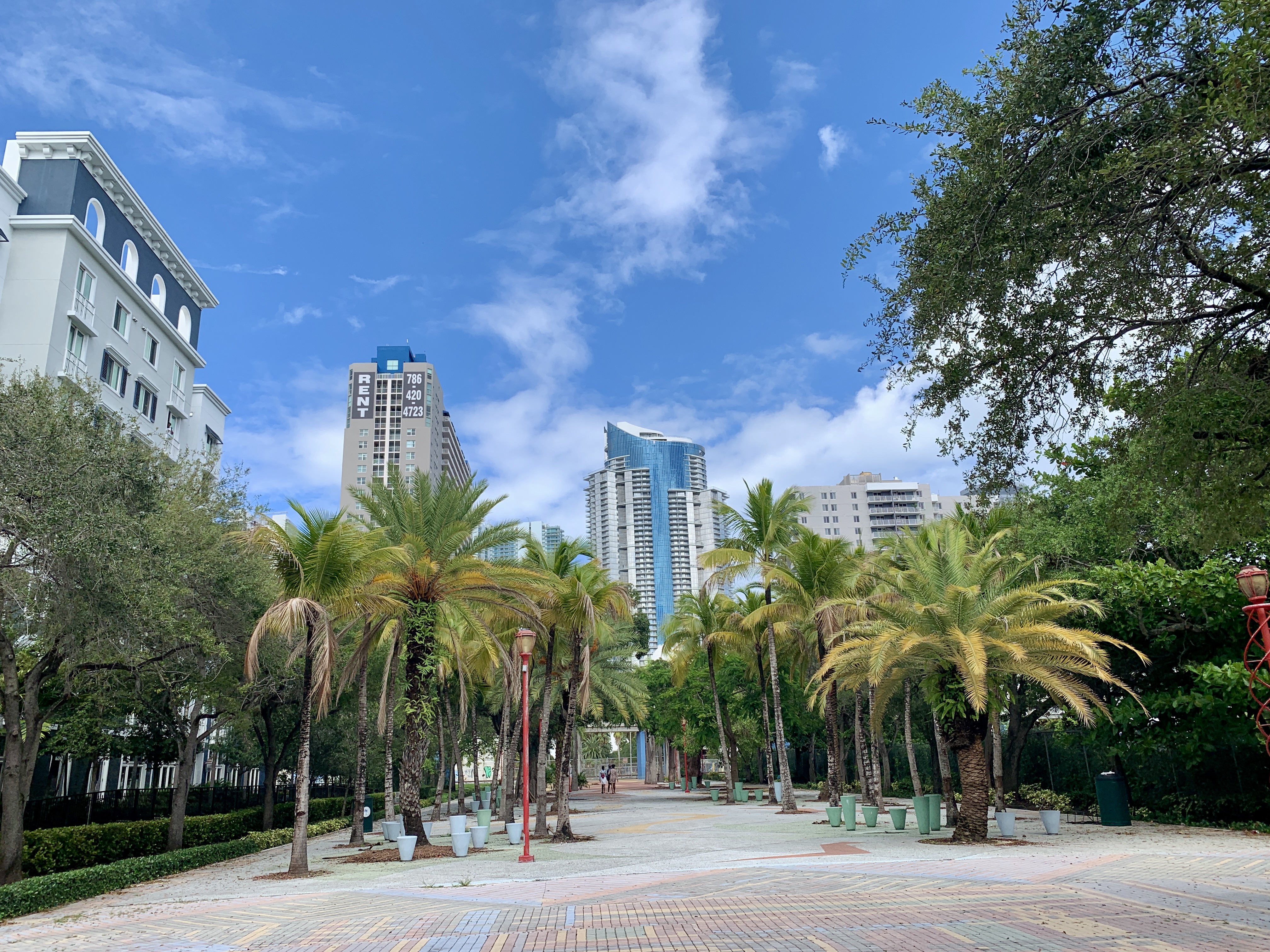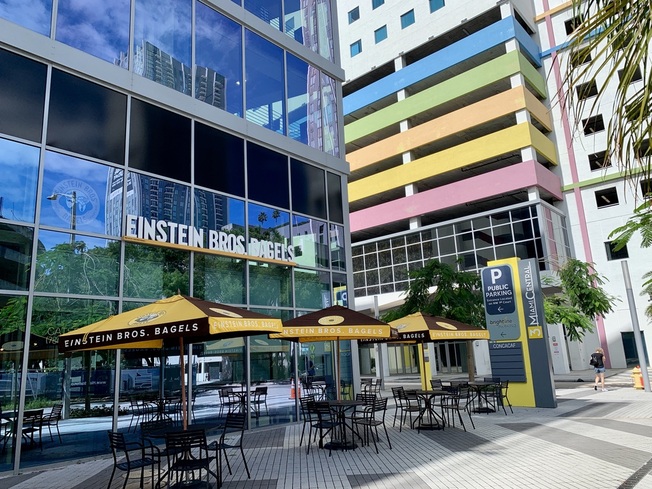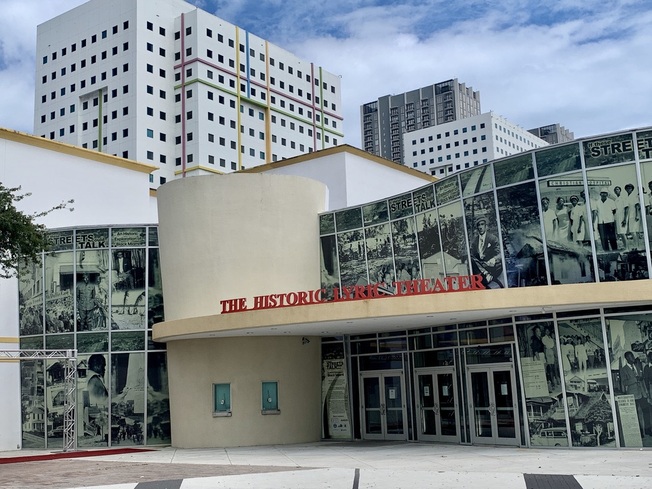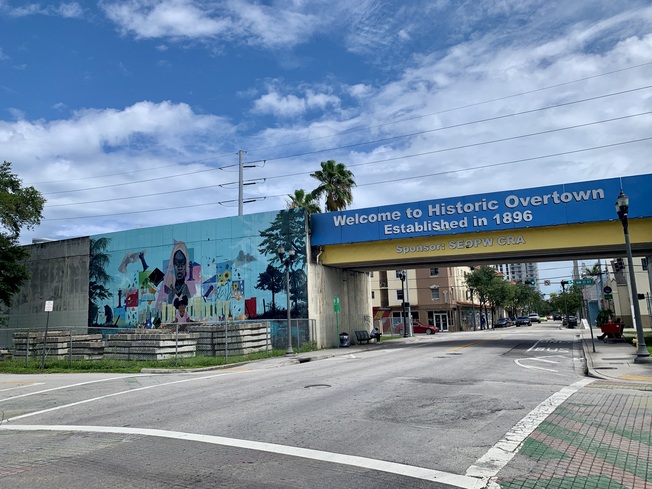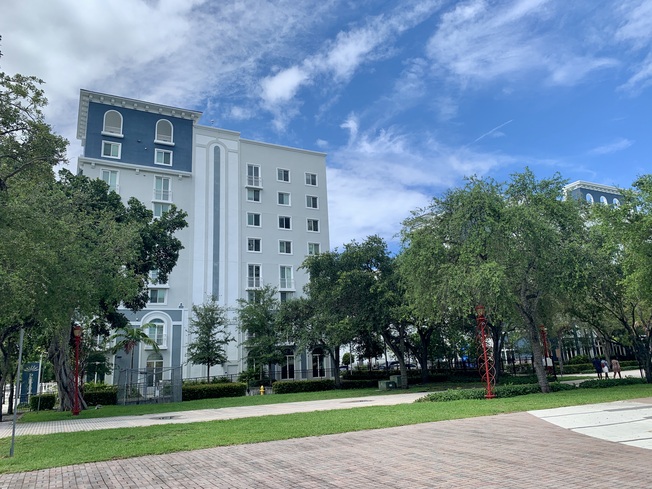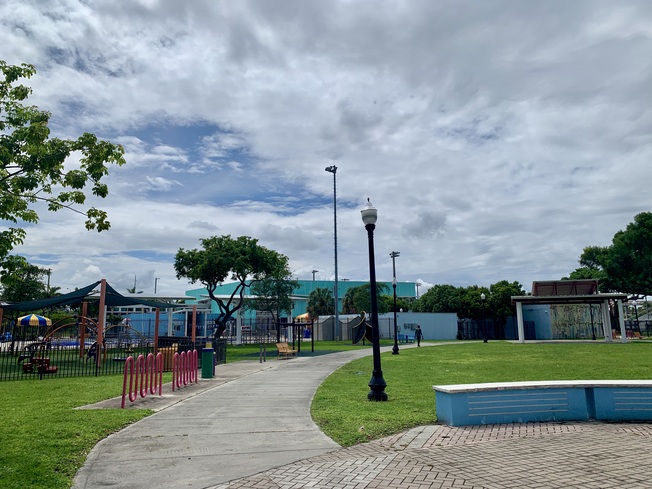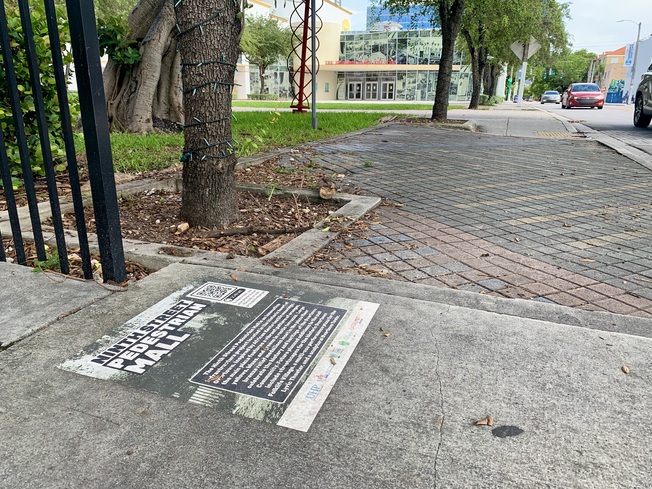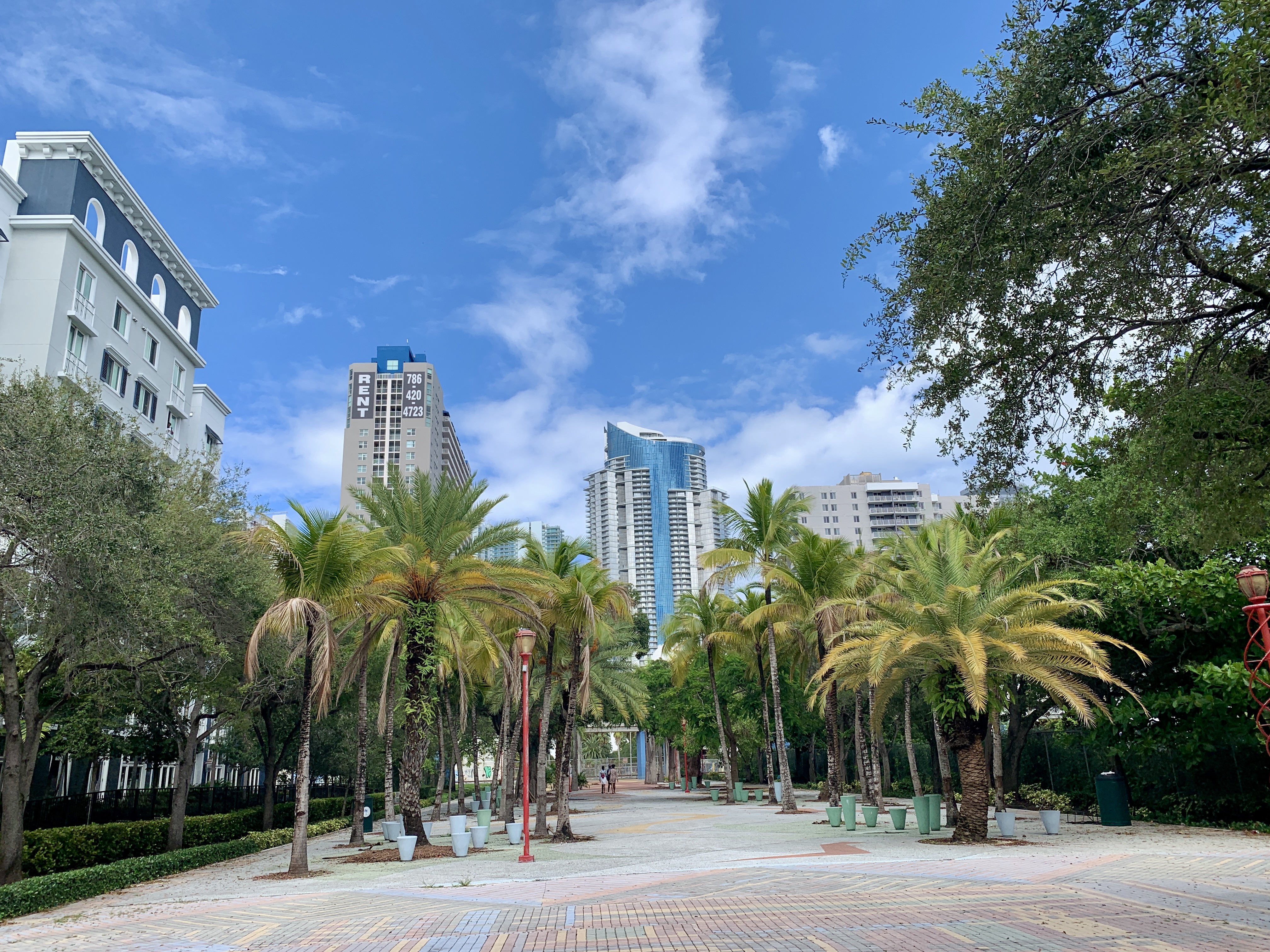 ---
| | Median Rent | Median Sqft |
| --- | --- | --- |
| Studio | $1,550 | 405 sqft |
| 1 Bed | $1,621 | 500 sqft |
| 2 Beds | $2,600 | 920 sqft |
| 3+ Beds | $3,500 | 1,412 sqft |
The second oldest neighborhood in Miami, Overtown got its start in the 1890s when Blacks from throughout the South and the Bahamas came to the burgeoning community to work on the railroads. Originally dubbed "Colored Town," its residents renamed it the "Broadway of the South" and the "Harlem of the South." Although famous Black musicians such as Louis Armstrong, Ella Fitzgerald, and Billie Holiday played gigs in Miami Beach, they were not welcome to stay there overnight due to segregation. Instead, they and other Black performers and celebrities would make their way across the bridge to Overtown, turning the neighborhood into a mecca for music, food, and culture.
Like many underrepresented communities, Overtown's wellbeing took a backseat to development in the 1960s when the construction of I-95 and I-395 cut right through the neighborhood, uprooting businesses and families. But Overtown's residents never gave up on the neighborhood, working to bring more businesses to its streets while preserving its history and culture. Recent years have seen the revival of historic performing arts venues, and new restaurants and events have been a draw for residents new and old. You'll find a mix of small apartment buildings in Overtown, as well as newer luxury high-rises making their way into the neighborhood.
Overtown is land-locked, but it is conveniently located close to Downtown Miami and the bridge to Miami Beach. Virginia Key and Crandon Park are also within easy reach.
Like in much of South Florida, most people in Overtown travel by car. The I-95 and I-395 highways intersect in the neighborhood and are both easy to access, allowing drivers to cross the bridge to Miami Beach or head north to Fort Lauderdale or south to Coral Gables. Ride-share services and taxis are also available for hire. While the streets aren't particularly pedestrian friendly, the growing scene around the Lyric Theater is in close proximity to other points of interest, making it easy to get around the immediate vicinity on foot.
In terms of public transportation in Overtown, Miami-Dade County has a lot of options for getting around inexpensively or even for free. The Metrorail is the county's heavy rail system that goes as far northwest to Palmetto and south to Dadeland, with stops in Overtown. There is also the Metromover, a free rail system that travels seven days a week throughout Downtown Miami and the Brickell neighborhood, with a station by the Lyric Theater. Also for free is the city of Miami's trolley, which includes the Overtown neighborhood. Finally, there is the county's public bus system, Metrobus. Passengers can use contactless payment, EASY payment systems, and cash to take advantage of the service.
A regional mode of transportation is the Brightline, with stops in Miami, Fort Lauderdale, and West Palm Beach and soon-to-be a stop in Orlando. The Miami Brightline stop is on the Downtown Miami and Overtown border at MiamiCentral.
Overtown may not have a "downtown" area with a cluster of restaurants and bars, but there are plenty of culinary go-tos in the neighborhood if you know where to find them.
One of the most iconic restaurants in Overtown is Jackson Soul Food, a breakfast and lunch spot serving up fried catfish, candied yams, macaroni and cheese, collard greens, and other Southern favorites. It originally opened in 1946 as Mama's Cafe, and with a rebrand, it's also expanded to a second location in Opa-Locka. Newer on the scene is soul-food restaurant Red Rooster by celebrity chef Marcus Samuelsson. It's fittingly the eatery's second location, the first being in Harlem; Overtown was once known as the Harlem of the South, after all.
MiamiCentral is not only home to the Brightline train stop and parking garage, but it's also where you'll find the CentralFare food hall, a phenomenon that is growing quite popular in South Florida. Restaurants here include World Famous House of Mac, the Rosetta Italian bakery, Bucks Crêpes, Patagonia Flavors, Kuekko, and more. Overtown also abuts downtown Miami and its plethora of dining options, as well as the artist neighborhood of Wynwood, which has a dining and entertainment district all its own.
Grocery stores in Overtown are of the smaller, local variety, with no large supermarkets in the neighborhood. For example, despite its smaller size, Top Value Supermarket serves the needs of Overtown residents quite well. For larger chain grocers, you'll have to venture to nearby Allapattah/Spring Garden neighborhood, where you can shop at Winn-Dixie, or Downtown Miami with stores like Whole Foods, Publix, or Presidente Supermarkets.
There isn't a major hub for shopping in Overtown, but with its proximity to Brickell and Midtown Miami, you don't have to go far for shopping malls and favorite stores. In Brickell, the new Brickell City Centre boasts more than 100 stores and restaurants, including Saks 5th Avenue, Pandora, Intermix, Tommy Bahama, Giuseppe Zanotti, Diptyque, Cole Haan, and more. North of Overtown, The Shops at Midtown Miami offers stores like Target, TJ Maxx, Homegoods, Nordstrom Rack, and Carter's, among others.
Perhaps the most historically significant structure is the Historic Overtown Lyric Theater, a performing arts center that once hosted the likes of Count Basie, Louis Armstrong, Nat King Cole, and Josephine Baker, to name drop just a few. Built in 1913, its heyday came to an end when it was shuttered during the upheaval of the 1960s, but got a second life when it was purchased in 1988 by the Black Archives History & Research Foundation of South Florida. Listed on the National Register of Historic Places, it reopened in 2000 after a major renovation and has reemerged as a place for music, standup comedy, and other performing arts. On the first Friday of the month is Folklife Fridays by the theater, an open-air market festival.
The offices of the Black Archives are still in the center, and its team works to uplift Black voices and entrepreneurs. The group also owns the historic Dorsey House built in 1915 and noted for having electricity installed throughout the home. History also comes alive at the Black Police Precinct and Courthouse Museum, maintaining the legacy of Black police officers and their accomplishments.
Arts and culture are also alive in the Overtown Performing Arts Center, an entertainment venue that can be rented out for private events but also hosts art exhibits, roundtable discussions, film viewings, and musical acts. The building is also historic; it was built in 1947 as the Ebenezer Methodist Church, and its gothic architecture makes it a unique venue for events of all kinds. Another venue is The Urban, which has a restaurant and bar and hosts special events and live music.
When it comes to the visual arts, the Ward Rooming House has been converted to a gallery space. Built in 1925, it was the go-to overnight stay for Black and Indigenous people who were unable to find lodging during segregation. It's now under the control of Hampton Art Lovers and hosts exhibitions and art shows, as well as a showcase of works from Maya Angelou's personal collection, art by Elizabeth Catlett, and photography by Phillip Shung. Overtown public art also proudly showcases the murals of artist Purvis Young, who was born in nearby Liberty City and has adorned the neighborhood since the '80s with bright colors, animals, and depictions of artists uplifting the community.
There are six public parks in Overtown, with Gibson Park in the center of the neighborhood being the largest. It has basketball courts, baseball and football fields, a gym, indoor fitness room, picnic tables, playgrounds, camps, and a public swimming pool that offers swimming lessons. Williams and Henry Reeves Parks come in second in size after Gibson, both also offering after-school programs, playgrounds, and sports facilities. The other parks are Spring Garden Point Park, Dorsey Park, Rainbow Village Park, and Town Park.
There are no colleges and universities within the neighborhood limits of Overtown, but Miami Dade College is conveniently located southeast of the neighborhood. This includes both the main campus as well as the Wolfson Campus. Florida International University is also located in the area in Downtown Miami. The largest university in the county is the University of Miami, located south on I-95 and US-1 in Coral Gables. UM and MDC's hospitals and medical campuses are located on the western border of Overtown. In South Florida, it is not uncommon for students to commute to school; they typically drive to campus.
We rate and sort every listing based on fair market rent.