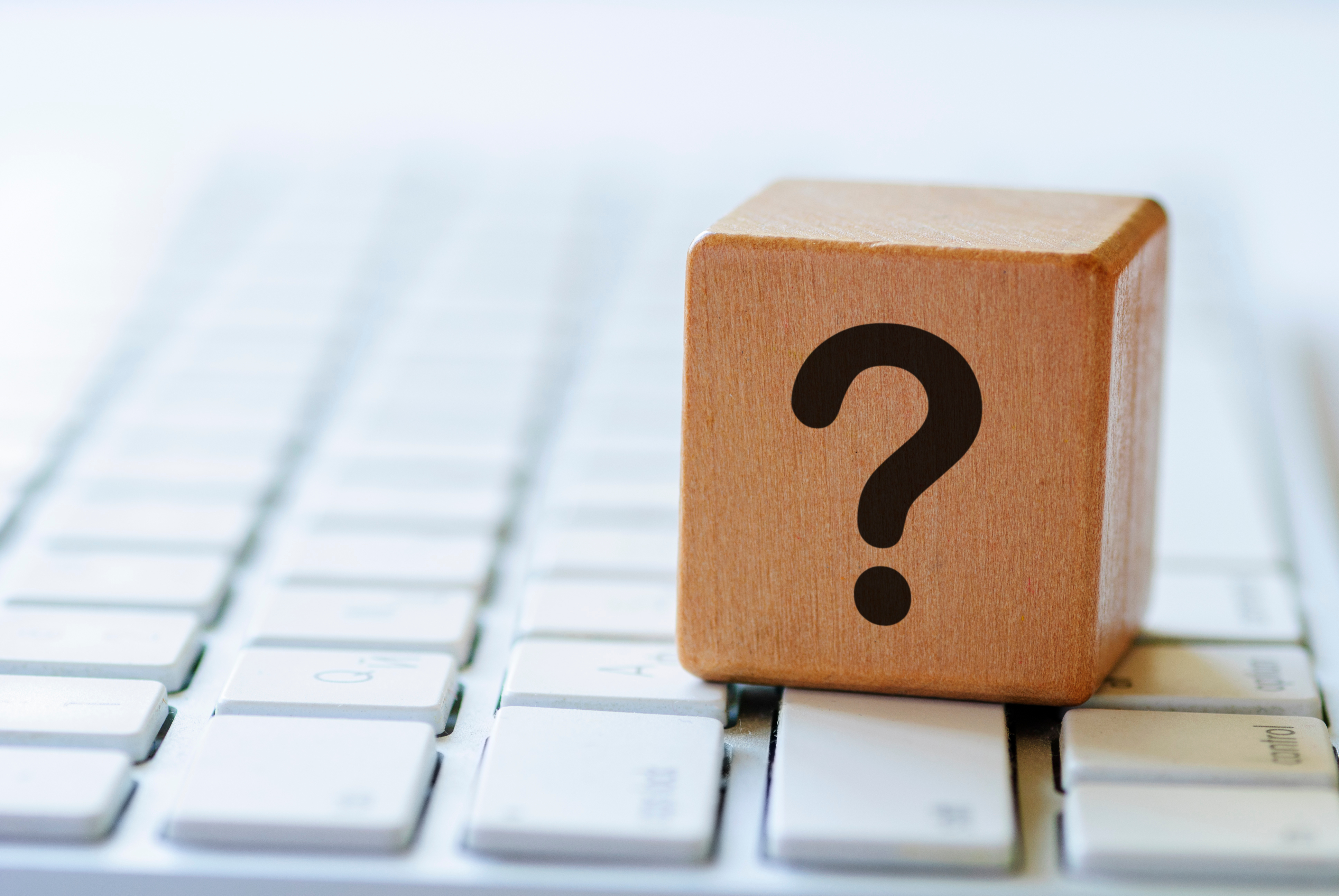 ---
Whether you're searching for your first apartment or you're an apartment hunting pro, there are some important questions you'll want to ask early in the process during an apartment tour or when you request the rental application. That way, you won't end up wasting valuable time on a place that doesn't meet your needs or that you aren't likely to qualify for.
What is the application process?
There are typically five steps in the application process, including:
Obtain and fill out the rental application
Pay the applicable application fee
Provide copies of your paycheck stubs or tax returns (if your income is too low, you may need to find a co-signer)
Sign authorization forms giving the landlord or property manager permission to conduct a credit and background check
Provide a list of personal references and previous landlords and their contact information
Do I need a co-signer or guarantor?
If the landlord or property manager determines that your application doesn't meet their income requirements or other criteria, they may require you to find a co-signer or guarantor. Rather than finding out you don't qualify after you've filled out the application and gathered up all the other documents listed above, it's a good idea to ask about any income requirements upfront. Examples of why you may need to find a co-signer or guarantor include:
Bad credit score or no credit history
A lack of or minimal rental history
The rent costs more than a third of your income
What are the terms of the lease?
The lease terms outline how much the rent is, rent due dates, methods for submitting rental payments, late payment policies, the grace period, late fees, the duration of the lease, and eviction policies. The terms also indicate who is responsible for utility costs, maintenance, and repairs. You'll also see guidelines for landlord right of entry, early lease termination, pet policies, parking, and storage. Rental agreements may include policies for overnight guests, maximum occupancies, and renters insurance. With so many details packed in a lease agreement, it's not hard to understand why it isn't advisable to wait until you get the rental agreement to find the answers to the following questions.
What is the application fee?
You'll typically have to pay several fees upfront when submitting your application. The application fees cover costs for background and credit checks.
What is due at the signing of the lease?
At the time of signing a lease, there are several fees you can expect to have to pay, including the security deposit, pet deposit, and first and last month's rent. These costs vary, so it's wise to ask:
What is the security deposit? The security deposit is often equal to at least one months' rent but can be more or less.
Are there pet fees? Even if an apartment is pet-friendly, a pet deposit and pet rent may be added to your deposit and monthly rent.
What is the rent due at signing? The first and last month's rent are also typically due at the time of the signing of the lease.
How much is the rent?
Knowing how much you can and cannot afford is a critical factor during any apartment search. Landlords and property managers commonly use the 30% rule to determine whether an applicant can afford their property. This rule suggests that you shouldn't spend more than 30% of your gross (before taxes) monthly income on rent payments. For this reason, it's essential to have a clear understanding of the monthly rent and whether it's in your budget. Not sure? Our rent calculator can help.
How much is the security deposit?
Most landlords set security deposits equal to your first month's rent. That said, security deposits can vary by property.
How do I pay rent, and when is it due?
Lease and rental agreements usually require tenants to pay rent on the first of every month. However, it's at the landlord's discretion to establish the due date. The landlord stipulates which payment methods they prefer and if online payments are accepted. Tenants can generally pay by check, credit card, or electronic transfer. While landlords may also accept cash, paying by cash doesn't leave a paper trail. For this reason, cash payments make it hard for tenants to provide proof of payment in the event their landlord accuses them of lack of payment.
Are utilities included in the rent?
Ask the landlord if the rent includes utilities and, if so, which ones. That way, you can budget accordingly. A good follow-up question is if the landlord can give you a ballpark figure for the average cost of any utilities not included in the rent. While there's no hard and fast rule when it comes to utilities, landlords generally pay for water and trash service, but other apartment utilities such as electricity, heat, and AC are often the responsibility of the renter. Note that optional utilities such as cable and WiFi are even less likely to be included in the rent.
Is there parking?
Whether an apartment includes a parking space depends a great deal on the location of the property. If you're renting in an urban area with space limitations or no street parking, the inclusion of a spot is certainly not a guarantee, and if parking is available, it may cost extra.
Who has keys to the apartment? Are the locks changed between tenants?
The landlord or property management company typically retains keys to their apartments or a master set. It's their responsibility to outline if they have these keys or not and their use in the lease. The rental agreement should also indicate whether landlords change or rekey locks between tenants.
Are Pets Allowed? If yes, what is the pet policy?
If the apartment is pet-friendly, the landlord will have a pet policy that describes the details regarding pet deposits and pet rent. Pet policies cover what types of pets are permitted in the apartment, if you need to show ID tags, proof of rabies vaccinations, proof of flea or tick prevention medication, and more. All of the above pet information should be clearly communicated in the lease agreement, but pet owners will want to know whether their pet(s) qualify well before the signing of the lease. Keep in mind that even if an apartment is listed as pet-friendly, there may be limitations on the types and sizes of pets allowed.
What amenities are included? What amenities, if any, cost extra?
Apartments include a range of amenities — some are complimentary or factored into the rent, while others cost an additional fee. Examples of amenities landlords might include in the rent are recreational common areas, media rooms, community gardens, and more. Examples of amenities that might cost extra include covered parking spaces, laundry services, swimming pools, fitness centers, and storage areas. For more info, check out our article detailing the complete list of amenities.
Is there a smoking policy?
Some municipalities restrict or prohibit smoking in multi-unit apartments. If there are no municipal restrictions, the landlord is responsible for outlining smoking and non-smoking policies in the lease or rental agreement.
Is renters insurance required?
There are currently no federal laws stating that renters must purchase rental insurance policies. However, it's still within a landlord's rights to ask renters to show proof of renters insurance as part of their lease agreement.
Will my rent increase at any time during the lease?
There's no clear-cut answer to this question because it depends on the apartment's location. For example, the landlord cannot raise the rent if you're renting in a rent-controlled area. However, if there are no rent control laws in that municipality, landlords can legally raise the rent as long as they give you notice.
What changes are renters allowed to make to the apartment?
While most landlords don't typically allow renters to change large appliances or install new wall-to-wall carpeting, you can usually replace small things, like toilet seats, cabinet knobs, drawer pulls, and light switch plates. Your landlord may also permit you to paint after approving the colors.
Are there any renovations planned for the building?
Landlords must provide tenants with notice before beginning renovations. The tenant should be able to count on quiet times after hours, but it's still the tenant's responsibility to continue paying rent according to the rental agreement's terms throughout the renovation.
What is the guest policy?
The lease outlines the apartment's guest policy which, under most circumstances, doesn't run longer than ten to fourteen days within six months. It's the tenant's responsibility to inform their landlord when guests stay longer than one or two nights to ensure they adhere to the lease's guidelines.
Who handles emergency repairs and maintenance requests? How do I request a repair?
Emergency repairs constitute those that could damage the property, cause an injury, or threaten your health. Examples of emergency repairs include bed bugs, broken water lines, flooding, fire, gas line issues, broken door locks, no heat during frigid weather, and sewage backups. Examples of maintenance requests that aren't an emergency include broken or malfunctioning appliances, no hot water, issues with door hinges, and other light-duty repairs. Your lease agreement outlines whom to call if there's an emergency or when general maintenance or repairs must occur.
How far in advance must I give notice before moving out?
The lease's terms and state laws determine how much notice a tenant must give before moving out. For a one-year lease, rental agreements usually require tenants to give the landlord thirty days' notice before moving out. However, some states require tenants to provide more than thirty days.
What is the penalty for breaking the lease?
Your rental agreement should outline if there's an early termination fee if you break your lease. For example, you might have to pay one or two months' rent if you decide to move out before your lease ends. However, in some cases, you may be on the hook for the duration of the entire lease.
What are the rules around subletting?
If you need to move before the end of your lease, you might be allowed to sublet your apartment. However, you must check for long and short-term subletting rules in your lease agreement. If you don't see this information outlined, you must ask your landlord or leasing agent for permission and an outline of their subletting policies. Then, ask them to put that permission in writing.
Can I renew my lease?
When you sign your original lease, ask the landlord if they submit a notice to you before it ends detailing the steps it takes to renew. If they don't, it's your responsibility to mark this date on your calendar and take the steps necessary as outlined in your lease agreement to complete the renewal. The renewal may include a rent increase, rule changes, updated payment options, and other pertinent details. Be sure to read the new agreement carefully before accepting these terms.
The Bottom Line
Ok, let's assume all goes well. You get the verbal answers from the landlord or property manager that you're looking for and the good news that the apartment is yours. It's still essential that you read the lease agreement carefully before signing it to ensure that what's in writing is consistent with what you've been told to expect. After all, a lease is a binding legal document and, as such, it holds more weight than any conversation.
We rate and sort every listing based on fair market rent.