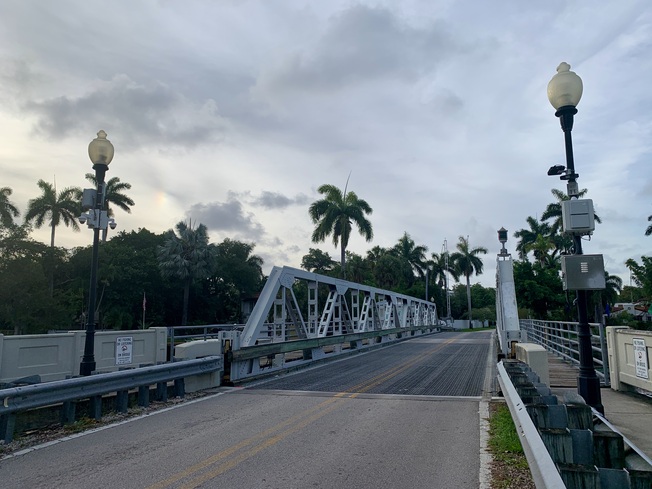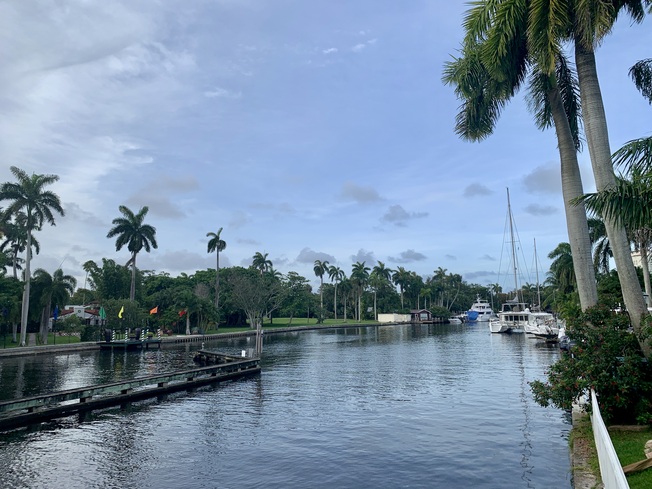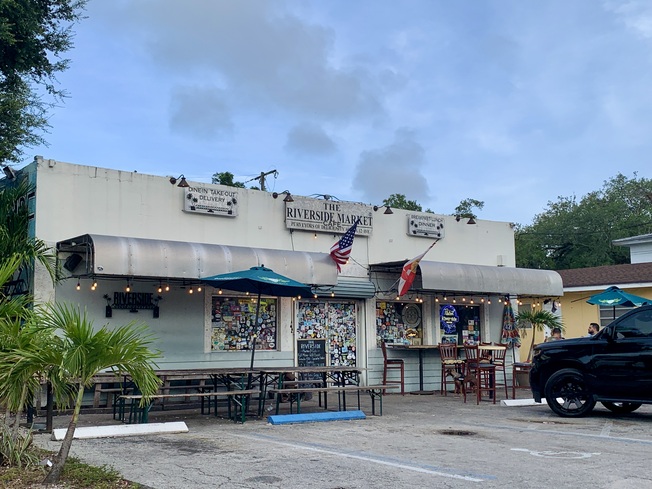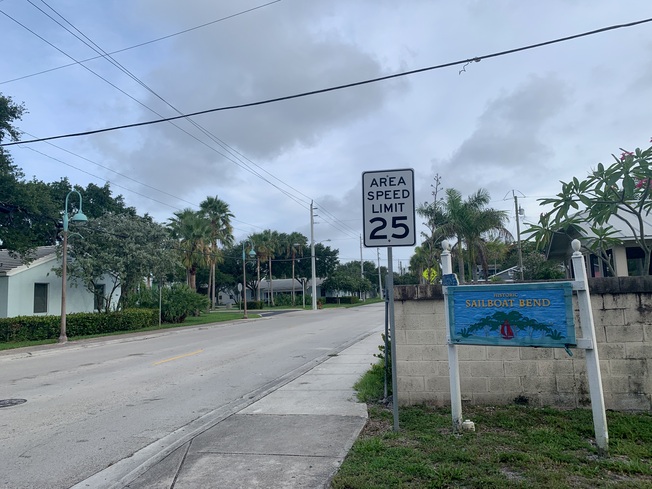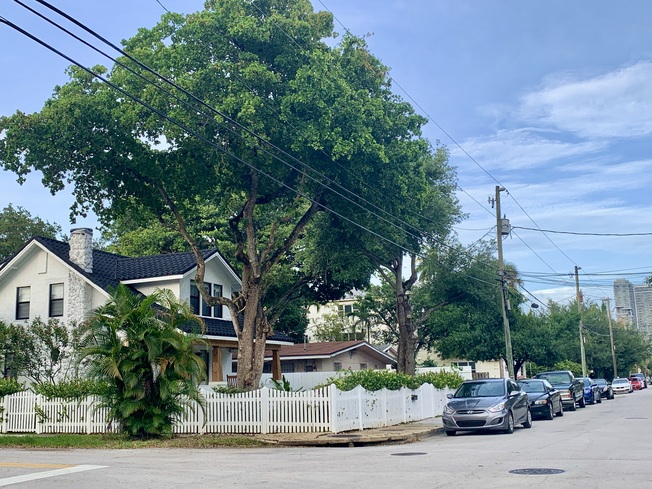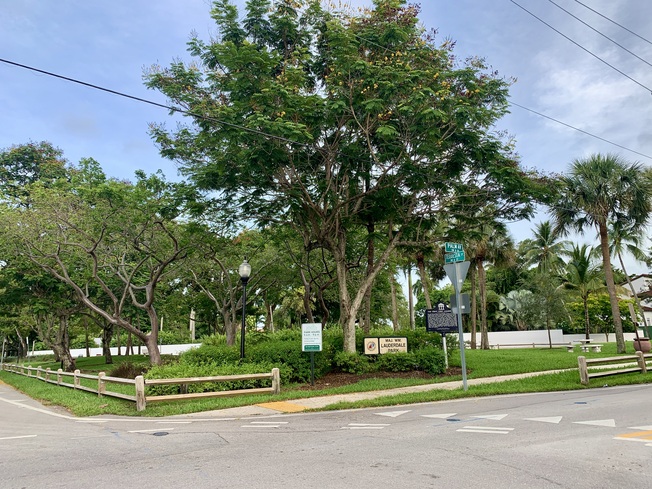 ---
Sailboat Bend is one of the oldest neighborhoods in Fort Lauderdale, flanked by Broward Boulevard to the north, the New River to the south, and overlapping with Downtown Fort Lauderdale to the east. There is only one way to cross the river in Sailboat Bend over to Riverside Park, and that's via the infamous swing bridge built in 1922. For years, drivers would have to crank the bridge themselves, but thankfully today, there is a bridge master. There are very few of these sorts of bridges left in the state, and throughout the rest of the city, you'll find drawbridges.
Throughout this quiet, lush residential neighborhood, visitors and residents will find homes and bungalows built in the 1920s and 1930s, dozens of which are considered historical homes. There's a range of rentals in Sailboat Bend, including luxury apartments, high-rise condo complexes, and free-standing houses.
One of the first working-class neighborhoods, Sailboat Bend fell into disrepair until the 1980s when residents joined forces to bring back the glory days of their neighborhood, and it worked. Today, Sailboat Bend is a highly sought-after place to live as it offers the best of both worlds, providing a quiet oasis while being steps away from busy Downtown Fort Lauderdale and all the restaurants, bars, museums, and sites it has to offer.
A residential neighborhood, Sailboat Bend is easiest to get around by car or hopping on a bicycle to traverse the roads. There is also a pedestrian-friendly walkway on both sides of the swing bridge, making it appealing to pedestrians and those who wish to claim a spot to fish in the New River.
Further west at Broward Boulevard and I-95 is the Fort Lauderdale Amtrak station and the Tri-Rail station to get around South Florida and beyond. The Brightline station is also in Downtown Fort Lauderdale, an express train that takes travelers to West Palm Beach and Miami in less than 30 minutes. The company is currently working on a route to Orlando.
With Broward Boulevard to the north and downtown Fort Lauderdale to the east, Sailboat Bend is conveniently located a quick drive or walk to the heart of Downtown Fort Lauderdale, where Himmarshee Street is a popular strip for nightlife, live music as well as Sunday Brunch, with restaurants such as Pizza Craft (with speakeasy Apothecary 330 tucked inside), OB House, Sushi Song, Taco Craft and more. Capone's and Poorhouse are known for providing live music from local bands, and Revolution Live plays host to musical acts big and small on tour — it was also where part of the movie "Rock of Ages" starring Tom Cruise was filmed. Favorite bars include Club Euro, Lucky's Tavern, Dicey Riley's, and Poorhouse. A popular night out is to grab dinner and drinks on Himmarshee before catching a show at the Broward Center.
For a quieter night, make reservations at Regina's Farm, an urban farm that transforms into a family-style BBQ in Regina's backyard filled with traditional Brazilian favorites. Word of caution: weekends fill up quickly. Or, take the swing bridge across the New River over to the Riverside Park neighborhood for drinks at The Riverside Market, a no-fuss bar featuring refrigerators filled with specialty beers from around the world as well as a menu of snacks to nosh on. Look up, and you'll find beer bottle openers conveniently hanging from the ceiling.
Just past Sailboat Bend on the eastern edge of the neighborhood is vibrant Las Olas Boulevard, a popular entertainment district filled with restaurants, bars, art galleries, and shopping. Here, you'll find big-name stores like Lilly Pulitzer, Warby Parker, Tommy Bahama, Yeti, J. McLaughlin, and Sunglass Hut, as well as smaller boutiques Deborah James, Zola Keller, White Mykonos, South Moon Under, and more.
Shopping fanatics can also drive a few minutes to the Fort Lauderdale Beach area for the Galleria at Fort Lauderdale mall. More than 100 fashion retailers can be found here, as well as department stores Macys, Nordstrom, and Neiman Marcus. There's also food beyond the food court at the Galleria, including Cooper's Hawk, Seasons 52, and The Capital Grille.
For groceries and other necessities, a Publix Greenwise Market is located in Downtown Fort Lauderdale, where shoppers will find more organic and natural foods than the typical Publix supermarket. On Broward Boulevard, there is also a Walgreens convenience store with a pharmacy inside.
Some of Downtown Fort Lauderdale's best museums are just a quick walk, bike, or car ride away from Sailboat Bend. The Museum of Discovery & Science (MODS) is home to family-friendly exhibits, as well as the much-loved Megalodon mouth for photos and whimsical otters swirling through their pool. Out front of the museum is a 52-foot kinetic clock, using rolling balls to show the change in time. Be sure to also check the schedule for the museum's IMAX theater to see what larger-than-life movies and documentaries are set to play.
MODS is across the street from the Broward Center for the Performing Arts. The arts venue has a busy schedule of musicals, comedians, plays, ballets, and some of the world's internationally renowned performers gracing the stage. A few blocks to the east is the NSU Art Museum Fort Lauderdale, boasting 25,000 square feet of exhibition space. With paint dripping down the sides of the exterior white walls, you can't miss this building. Inside, stroll the permanent galleries and visiting exhibits for an up-close look at paintings, mixed media, textiles, fashion, and more.
For relaxation and recreation, there's always the New River. Boats, yachts, paddleboarders, and kayakers make their way up and down the river, waving hello to residents enjoying the view from the docks. Cooley's Landing Park is the perfect place to embark on a paddleboard or canoeing adventure to explore the winding river that hugs Sailboat Bend. For land lovers, Major William Lauderdale Park is a small greenspace with a canopy of trees over picnic tables. Sailboat Bend Preserve has a trail winding through the park with more than 1.25 acres of land filled with live oak.
Built in partnership with Florida Atlantic University (FAU), the Willis Holcombe Center for Broward College, a state college, is located in Downtown Fort Lauderdale. However, neither Sailboat Bend nor Fort Lauderdale is home to the main campuses of any colleges or universities.
We rate and sort every listing based on fair market rent.