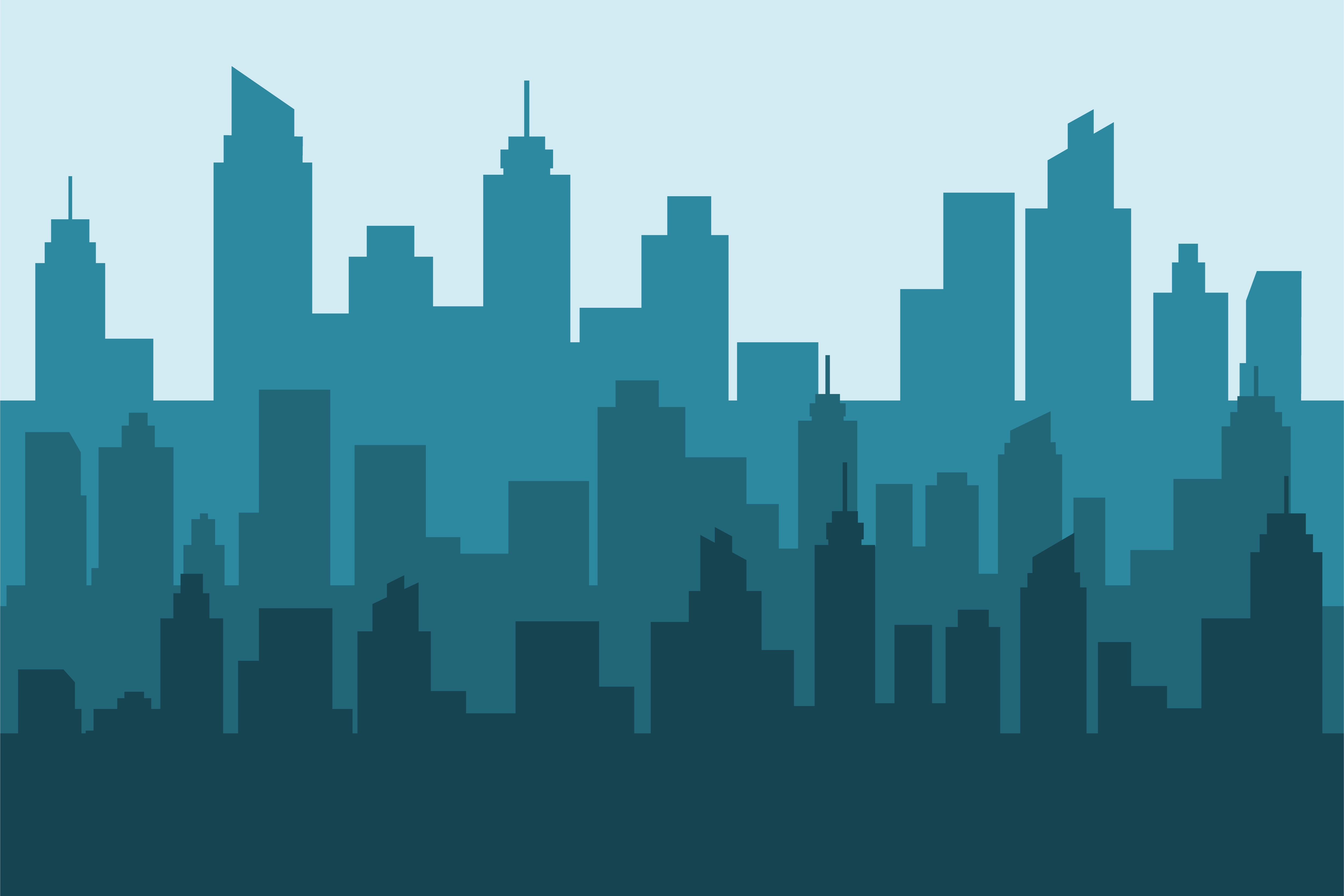 ApartmentAdvisor Urban Renters Survey: Pandemic Impact on City Sentiment
---
Introduction
Covid-19 upended 'normalcy' in cities across the United States, prompting many urban residents to question whether city life will ever be the same. It's been nearly a year and half since the onset of the pandemic, and although variants are giving rise to new concerns, many Covid-related restrictions have for now been lifted and most city operations have resumed. So, how are city dwellers feeling about living in their city today? And how optimistic are they about their city's comeback?
ApartmentAdvisor, an online apartment rental search platform, surveyed 1,025 urban renters between June 27 and July 1, 2021*. Our respondents self-reported as renters living in city locations, and the sample was balanced in terms of key demographics (gender, region, income) according to the U.S. census. Fifty-three percent of respondents reported living in a large city (population greater than 500K) and 47% reported living in a small city (population less than 500K).
Among the survey respondents, 76% have remained in their current location since the onset of the pandemic, while 12% moved within their city during the pandemic. Another 6% temporarily left their city but intend to return, and 4% moved to another city. Since the survey sample only included current urban renters, it did not include former city dwellers who moved to suburbs or rural areas during the pandemic.
*Survey was conducted using a Momentiv (formerly SurveyMonkey) audience panel.
City Satisfaction Levels Are Mixed
Roughly one third (31%) of urban renters surveyed reported feeling much less or somewhat less satisfied with living in their cities since the onset of the pandemic, while a total of 18% said they were somewhat or much more satisfied. Half of respondents (51%) reported no change to their level of satisfaction due to the pandemic.
Urban renters whose companies had announced a remote work policy were slightly more likely to be dissatisfied with their city today than those whose employers had announced hybrid or on premises work policies. Large city dwellers were more likely to be dissatisfied than those living in small cities.

Comfort Zone: City Living, Post-Pandemic
With many Covid-19 restrictions lifted in most cities, are city dwellers finally feeling comfortable engaging in 'normal' aspects of city life? The answer (for now) is yes. A vast majority of survey respondents said they feel somewhat or very comfortable doing a variety of activities in their cities. This includes returning to work on premises at their place of employment.
Outlook on City Comeback
Even as city dwellers re-engage in activities in their city, most agree that things are not back to normal yet. Predictions for exactly how long that will take vary, although the outlook for many was optimistic. Thirty-six percent (36%) of respondents said they believe their city will return to normal by the end of this year.
Pandemic Gives Rise to Thoughts of Relocation
The pandemic caused many urban renters to reevaluate where they live, even if they have not acted on that consideration. In total, 40% said they are more likely to reconsider a location outside of their current city due to the pandemic.
The most common reason for considering a move is to be closer to friends and family (25%). Other top reasons were a change in employment (19%), and an interest in finding a more affordable location (17%). Twelve percent (12%) said they wanted to buy instead of rent.


Small city dwellers are less likely to reconsider leaving their city than large city dwellers. Sixty-two percent (62%) of respondents from small cities said the pandemic did not cause them to reconsider where they live, whereas only 57% of large city dwellers said they did not consider a move.


Younger renters were more likely to consider a move. 58% of Gen Z renters said the pandemic caused them to reconsider their location, whereas only 12% of respondents aged 52 – 75 (Baby Boomers) said the same. 

Why Live in a City? Priorities for Renters
The factors that attracted renters to their city pre-pandemic continue to be the same things they still value the most about their city post-pandemic: affordability, proximity to friends & family, and employment opportunities.
We asked respondents to select the top three reasons they chose to live in their city pre-pandemic, and these were the most likely answers to appear in the top three, in ranked order:
Affordability of desired rental property: 40% selected this in top three
Proximity to friends: 34% selected in top three
Employment opportunities: 29% selected in top three
When asked to select the top three things they value most about their city today, bearing in mind their experience during the pandemic, the answers were very similar:
Affordability of desired rental property: 41% selected this in top three
Proximity to friends/family: 36% selected in top three
Employment opportunities: 29% selected in top three
Other factors that ranked high for renters both before and after the pandemic included proximity to work, proximity to lifestyle conveniences, and safety and security.
Wanted: More Space
After a year and a half of spending a lot more time at home, it's perhaps no surprise that many renters are craving more space, both inside and outside their apartments. When asked to select the features or amenities they would want most in their rental if it didn't impact their rent, these were the answers most likely to appear in the top three, in ranked order:
More space including either an additional bedroom or more square footage
Access to private outdoor space
Access to common building space such as a lounge, pool, etc.
Feeling Neighborly
A silver lining of the pandemic for a subset of renters was improved relationships with their neighbors. Nearly one-third of urban renters said their relationships with their neighbors are more positive now compared to before the pandemic. Just under 50% reported no change, while 16% said interactions with neighbors became worse.
Of employees whose companies had announced a remote work from home policy, 46% described their relationships as more positive. Only 27% of hybrid workers and 27% of on-premises workers described their interactions with neighbors as more positive.
We rate and sort every listing based on fair market rent.