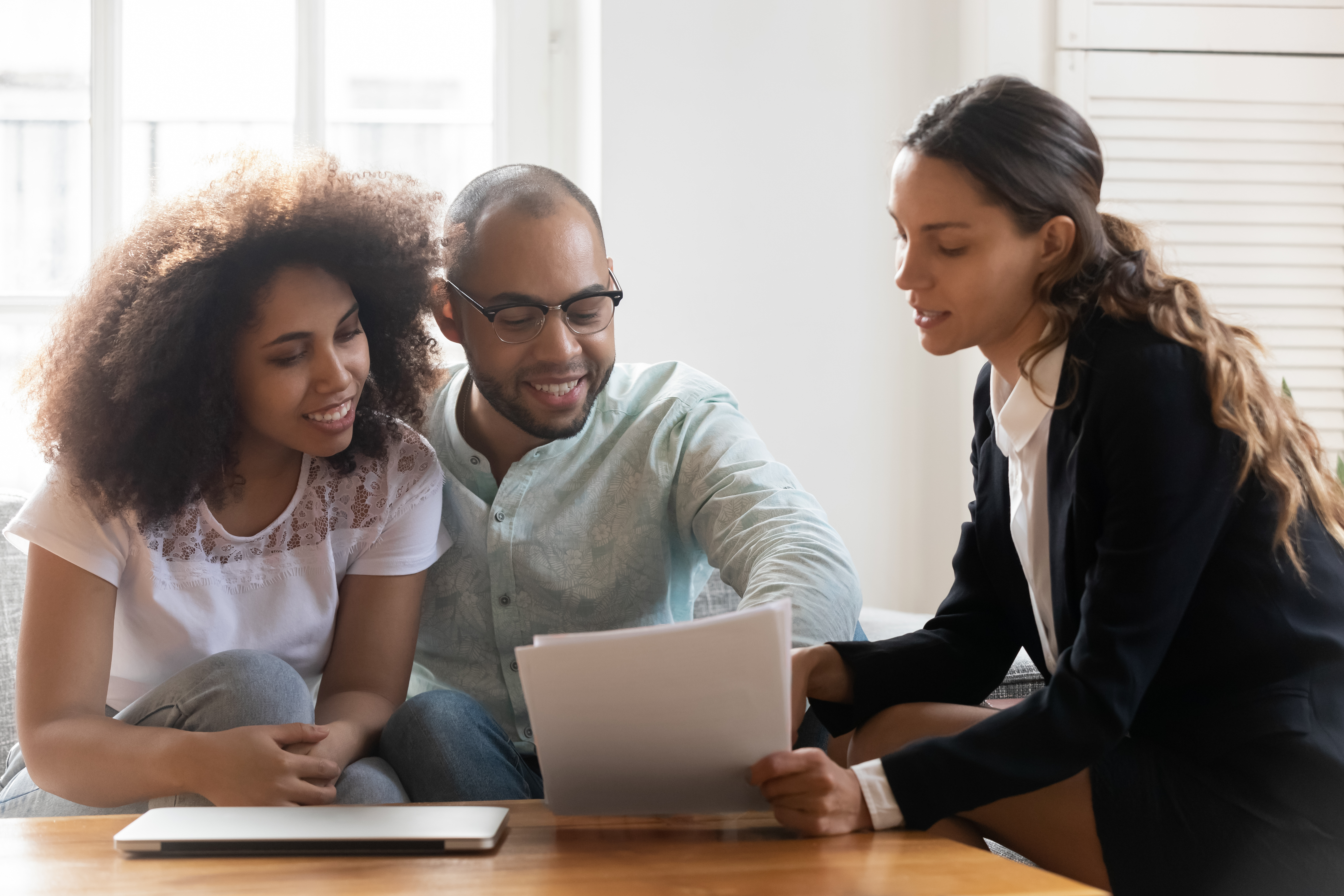 ---
Many renters (especially first-time renters) don't know exactly what to expect when it comes to apartment hunting. The question, "what do you need to rent an apartment?" sounds simple. But there's more to the answer than you may realize.
During the rental application process, reputable property managers and landlords vet prospective renters, requiring them to provide personal information and documentation to prove their identity, income, credit score, and a whole lot more.
When you find your dream apartment, you'll need to act fast. This article can help you do just that.
How Much Rent Can You Afford?
Before you get your heart set on an apartment, you'll need to figure out how much rent you can afford. The best way to determine what you can afford for rent is with the 30% rule, an informal real estate rent calculation that property managers and landlords use to determine whether renters can afford the monthly rent. This general rule of thumb suggests that you shouldn't spend more than 30% of your income on rent. In other words, your monthly income needs to be at least 3 times your monthly rent. For assistance figuring out your budget and finding listings that you're more likely to qualify for, try our Rent Calculator.
Now that you've determined what you can afford, here's a breakdown of what you'll need to provide as part of your rental application.
Contact Information
Property managers need to be able to get in touch with you, so it is critical to give them up-to-date, accurate contact information like your phone number and email address. Be sure to check for typos — you wouldn't want to miss out on an apartment due to a wrong number. You'll also be asked for your current and previous addresses (more on that later in the rental history section of this article).
Photo ID or Driver's License
To confirm your identity, you'll need to show a photo ID or your driver's license. A driver's license is crucial if the apartment you are applying for comes with a parking spot. Note that if parking is included, you should be prepared to provide the make, model, and year of your vehicle. You may also need a copy of your vehicle registration and car insurance information.
Social Security Number
Before renting to an applicant, property managers and landlords typically conduct a background check and credit check, and they'll need your social security number to do so. Note that there's no reason to provide a copy of your social security card; your social security number is sufficient.
Speaking of credit checks, before filling out an apartment application, it's a good idea to know your credit score. Understanding whether you have good credit or bad credit can help you decide whether you need a co-signer or guarantor to help strengthen your application. The good news is that it's easy to check your credit online, and we've got an article that explains how to rent with bad credit if you find that you have a poor credit score.
Proof of Income
Property management companies and prospective landlords won't just take your word for it when it comes to affording the rent. They'll want proof in the form of the following types of documents.
Pay Stubs: When submitting your rental application, you can provide proof of income with two to three copies of your most recent pay stubs.
Bank Statements and Tax Returns: For members of the gig economy, steady pay stubs may not be readily available, in which case, you can prove that you can afford the monthly rent by providing two months' worth of bank statements. Tax returns are also another way to show that you receive regular income.
Rental History
Applicants need to provide the addresses of past rentals as well as the names and contact info of former landlords. It can be helpful to track down this info ahead of time, particularly if you've lived in multiple places.
Employment History or Resume
Potential landlords and property managers like to see consistent employment, ideally evidence that you've worked at the same place for six months or longer. Therefore, they may ask you to provide your employment history for verification purposes (you can put the details in writing on the application or attach a current resume). New to your job? That's where references and letters of recommendation can help (especially from former employers).
References
In addition to past landlords' names and contact information, it can be helpful to include other references, including:
Former or current employers
Former or current managers
Co-workers
Mentors
Coaches
Letters of Recommendation
A couple of letters of recommendation from previous landlords can reinforce that you are a good tenant who pays on time, respects the property, and gets along with other tenants. A letter from an employer, either current or former, can also strengthen your application.
Application Fee and Payment
When applying for an apartment rental, you should expect to pay an application fee. Application fees run from about $30 to $75 and are generally non-refundable. Property managers use this fee to run a credit check and process your application. A check is the most widely used and accepted form of payment for this fee. However, other forms of payment, such as a credit card, may also be accepted.
After being approved for an apartment and signing a lease agreement, you'll also typically need to pay the security deposit, first month's rent, and last month's rent.
Pet Information
If you're looking for a pet-friendly apartment, expect the landlord to communicate the rules and regulations regarding pet ownership on their property, including the number of pets, types of pets, size restrictions, and more. You may also be required to provide proof of vaccinations, an upfront pet security deposit, a separate pet rental fee, and additional fees.
Renting with Roommates
If you plan to have roommates, be prepared to furnish copies of the documents listed in this article for them as well. Property managers and landlords want to vet anyone who is on the lease agreement with you.
Cover Letter
Just like including a cover letter with a job application can help you stand out, the same is true when applying for a rental apartment. Your cover letter should introduce yourself and explain what makes you a good renter. Be sure to keep it simple, professional, and free of typos.
The Bottom Line
While not every property manager or landlord requires all documentation listed in this article, it helps to come prepared. Having this information handy helps ensure that a more prepared applicant doesn't scoop up your perfect place while you're scrambling to prove your eligibility.
We rate and sort every listing based on fair market rent.