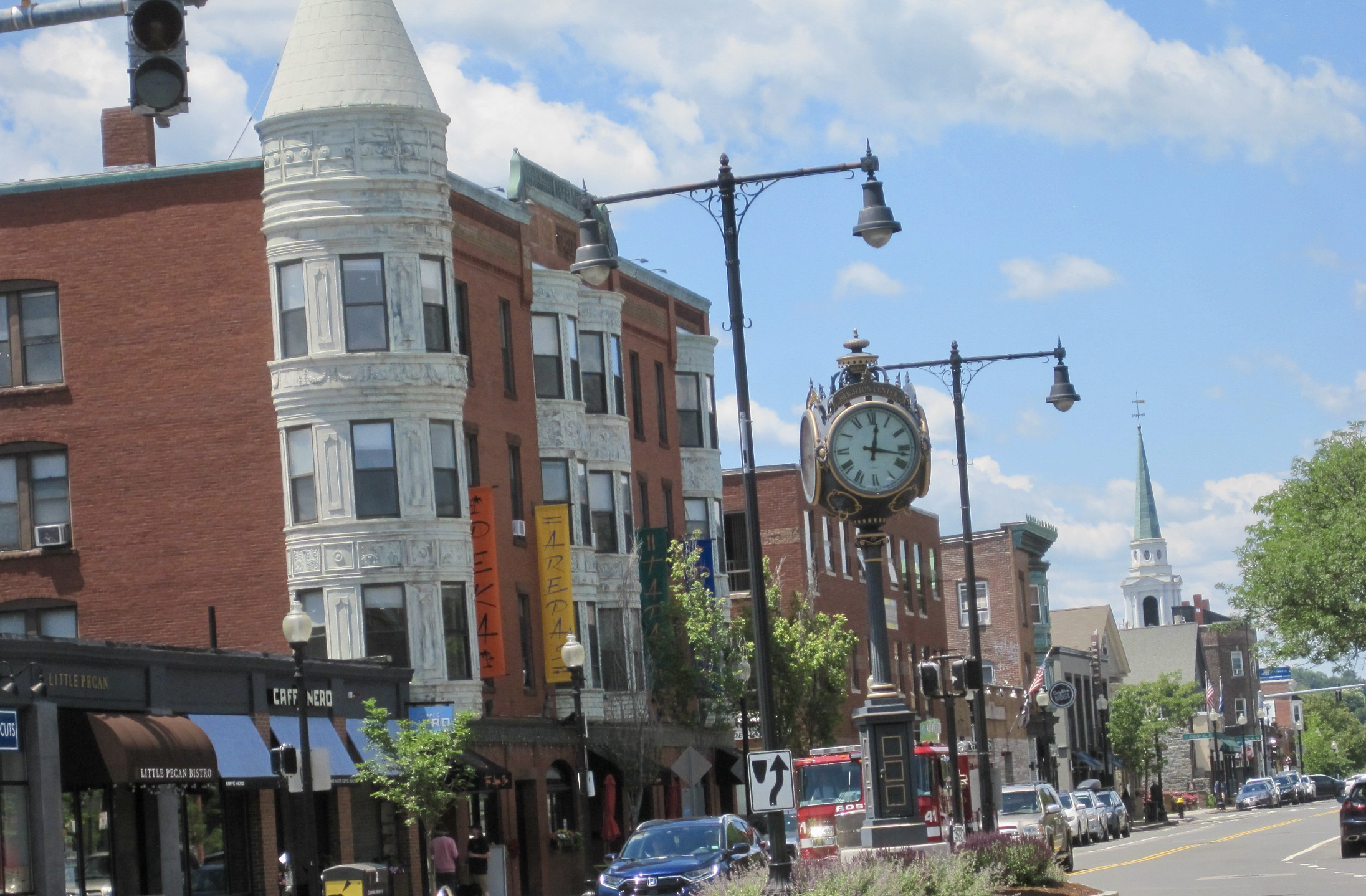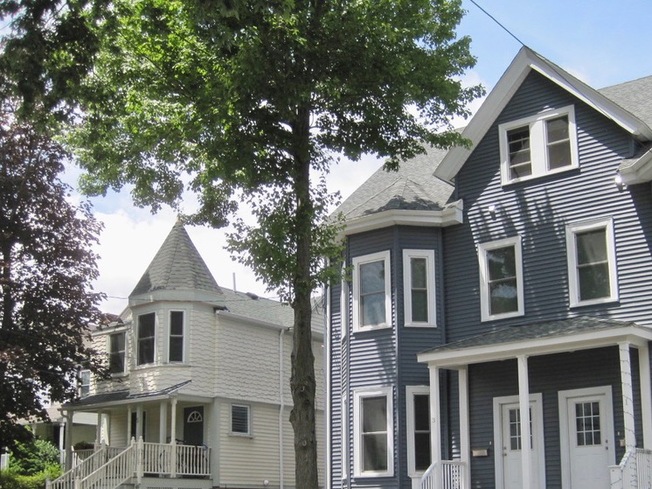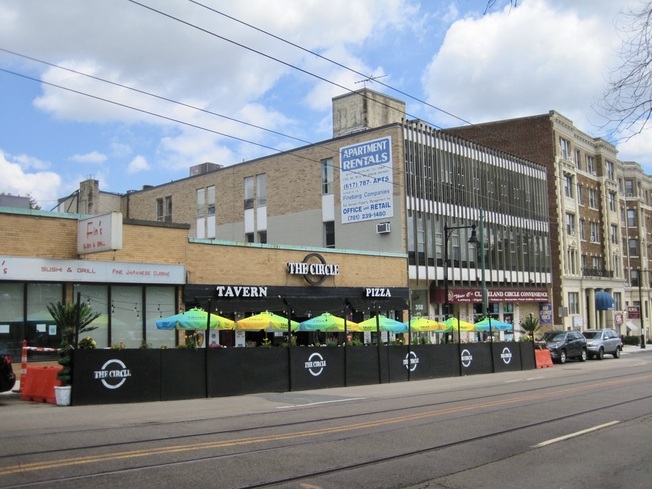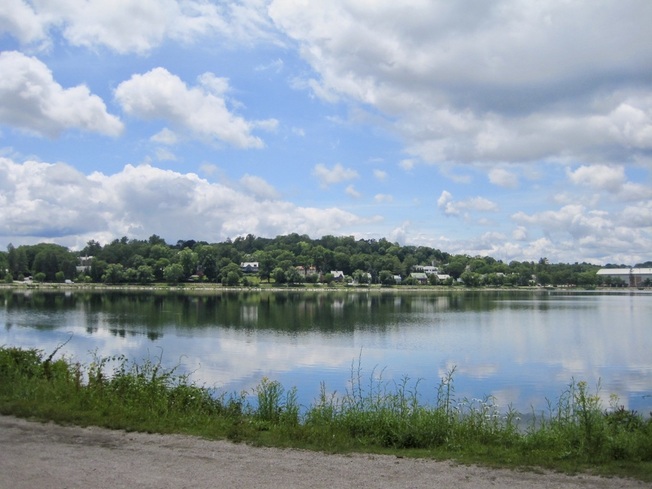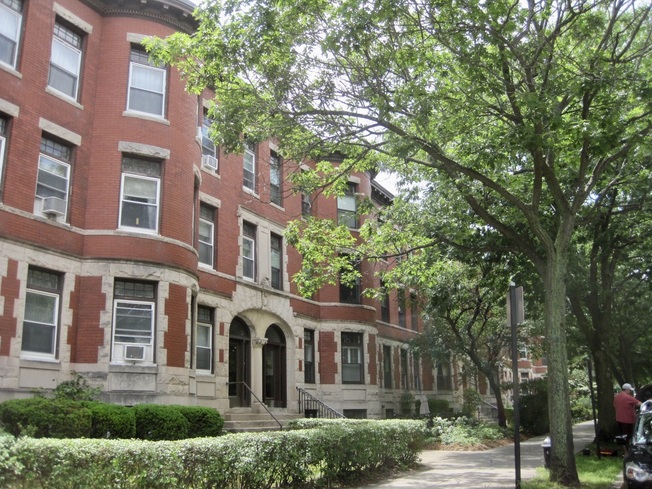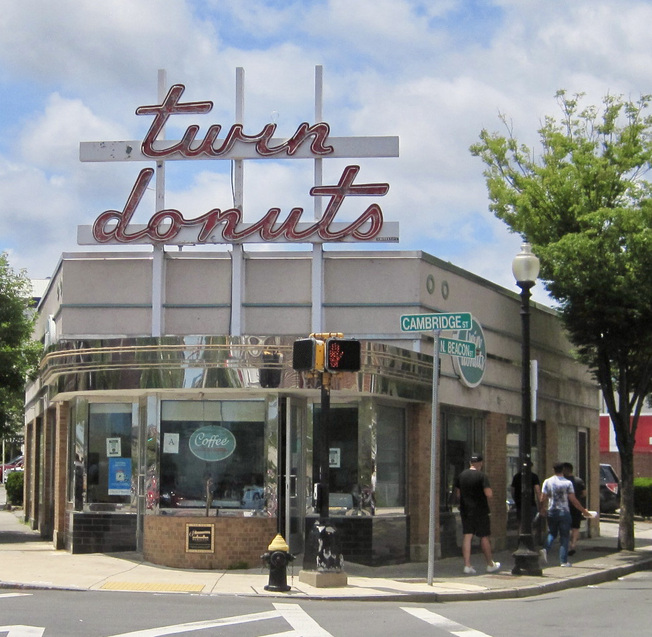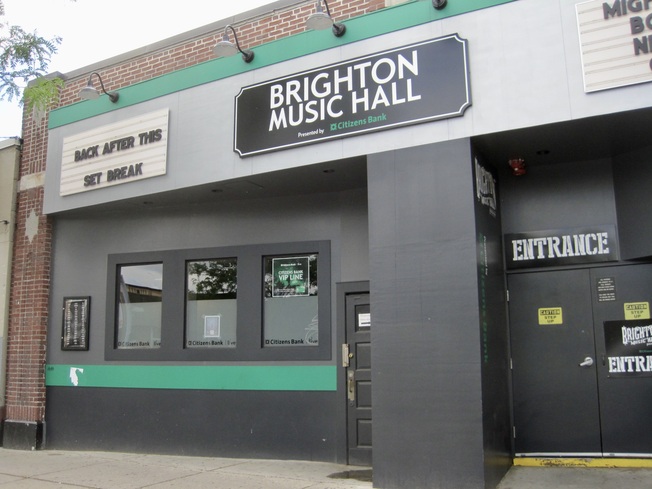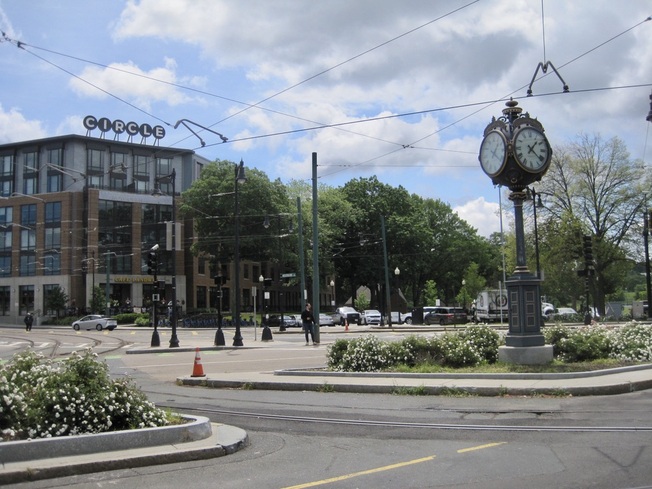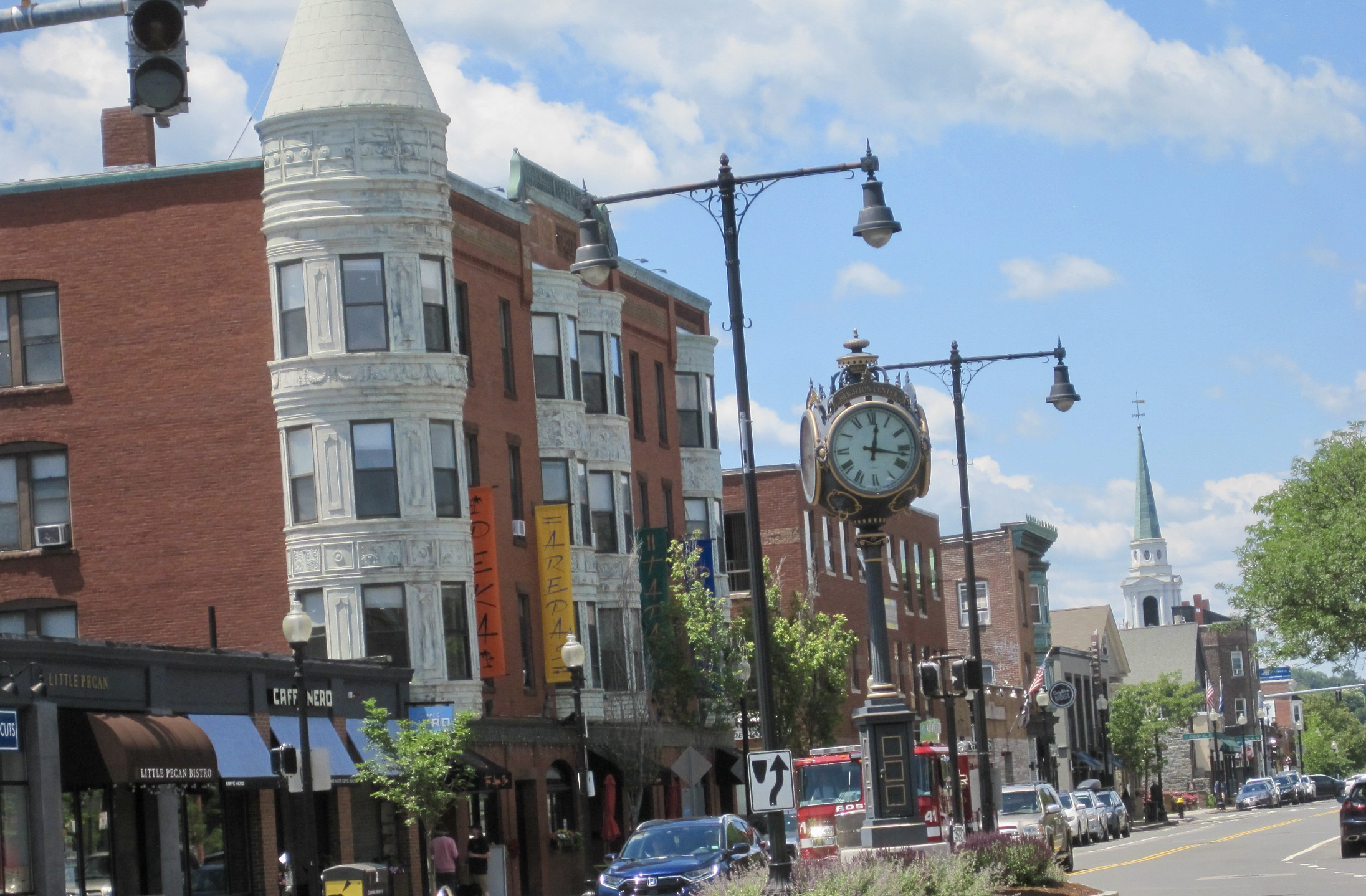 ---
| | Median Rent | Median Sqft |
| --- | --- | --- |
| Studio | $2,000 | 400 sqft |
| 1 Bed | $2,500 | 625 sqft |
| 2 Beds | $2,750 | 949 sqft |
| 3+ Beds | $4,021 | 1,400 sqft |
Brighton and its neighboring Allston anchor Boston's western border. Although they have different ZIP codes, these two communities are often referred to together, as one big part of Boston, just more affordable. A drive along Commonwealth Avenue (Comm Ave. to locals) will have you winding around street corners and climbing small hills as the city stretches out toward this pseudo-suburban area. Housing includes different styles of brick complexes, triple-deckers, Victorian homes, and modern luxury condos rising at a fast clip. Though only five miles from Downtown Boston, its many tree-lined streets give Brighton a laid-back vibe. And, unlike Allston next door, much of Brighton is fairly quiet after sundown, adding to its homey, neighborhood feel.
Yes, it's the stomping ground of many college students, but Brighton is also home to young professionals and young families. Although Brighton is primarily a residential area, the huge community of Boston University and Boston College students makes for a lively weekend social scene. It's not unusual to see a mix of 20-something to 30-something-year-olds mingling in the same venues. This generational crossover blends urban sophistication, academic influence, and progressive businesses in one. With all that, how can anyone describe Brighton in one breath?
For over four centuries, Brighton has been an evolving, bustling business center. It's where the Brighton Cattle Market was created in 1776 to feed George Washington's Continental Army during the Revolutionary War. From that point, the neighborhood became a major center for the cattle and slaughtering trades up until the mid-20th century.
More diverse Brighton businesses now dot Washington Street, the main artery that runs through Brighton Center to Oak Square. Many restaurants, bakeries, art galleries, pubs, and small businesses—from plant nurseries and insurance companies to bicycle and auto body shops—offer residents just about everything they need a walk or short drive away.
Located conveniently on the Green B and C MBTA lines, riders can get from Brighton to Downtown Boston in anywhere from 20 to 40 minutes (unless there's a Red Sox game, then it's anybody's guess.) Bike lanes straddle the main avenues, and if you don't have a bicycle of your own, you can rent from Bluebikes. This public bikeshare system throughout Boston has stations in Brighton Center and Oak Square offering monthly rental or yearly membership.
There are approximately 10 bus lines crossing the neighborhood, and bus stops are generally nearby. The 501 express bus shuttles Brighton Center and Oak Square travelers to and from Downtown Boston. It's known to be a good option during rush hour, but locals say the 57 bus from Kenmore Square may actually be faster if you start off close to a green line stop in the city.
Brighton is also reasonably car-friendly — Boston traffic, notwithstanding. Drivers can score metered parking spots with sanity, and it's a short drive to the nearest highway from any home in the area.
Not to be cliché, but if you're going to cater to students, you have to have pizza nearby. Brick House Pizza & Grille has gourmet pies, slices, and calzones that rival New-York style pizza. And Little Pizza King bakes more than 30 pizza combinations. Of course, as a sort of Boston annex neighborhood, there must be an Irish pub—or three—nearby. Drop into Porter Belly's for a full Irish breakfast with Magner's Irish Cider, or order a traditional chicken curry with fries (a.k.a. chips.) You may find live Irish music or old-school football on the bar screens, what we call in America, soccer. Get your bangers and mash at Corrib Pub, Brighton's oldest pub named after a lake in County Galway. Then, there's Irish Village, where locals love to grab a pint and play a tune on the jukebox.
Brighton also shares the international flavors of neighboring Allston. One former Allston Afghani restaurant, Ariana, moved to Brighton for a larger space. Sample an assortment of traditional lamb and vegetarian dishes peppered with dried fruit and nuts. For Indian and Pakistani specialties, dine at Darbar. And for Thai, pan-Asian and Chinese cuisine, try Thai North, Twelve Hours, and South of the Clouds restaurants, where you can sample curries and noodle soups in endless variety.
For Asian flavors you can sip, visit Vivi and Pearls Bubble Tea and Kung Fu Tea, where you can mix and match Taiwanese drinks. Bubble tea is made using mildly-brewed red tea mixed with condensed milk then poured over a layer of black tapioca pearls. Need something stronger? Grab a cocktail at Cityside Bar in the heart of Cleveland Circle in Boston College land. And for an anytime pick-me-up, pay Pavement Coffeehouse a visit. You'll find eight locations all over Boston, but their recently built 5,000-foot roastery/café headquarters in Brighton are sure to serve the freshest coffee and bagels. With a sunny seating area inside a revamped warehouse and a small outdoor patio to work al fresco, you might ask yourself whether the coffee or the cozy study spot is the bigger perk.
To tackle all of Brighton's walkable streets, make sure your feet are well outfitted. Get some discounted house-brand athletic shoes at the New Balance Factory Store on Market Street. Trek next door to find Cambridge Naturals, where you can stock up on nutritional supplements, organic foods, and healthy lifestyle supplies from this family-owned business.
For everyday needs and dorm room supplies, Cleveland Circle Hardware is a good bet. And if you need more substantial creature comforts, CORT Furniture Outlet on North Beacon Street has a selection of clearance furniture, including apartment-size couches.
Food shopping is easy and plentiful with major markets, Whole Foods and Star Market, in the neighborhood. For smaller trips or snack cravings, convenience stores like Quality Market and Kiki's Kwik Mart can tide you over. Kiki's also has a fair share of imported Irish goods and a deli worth checking out. Plus, it's across from a laundromat in case you get hungry while waiting for your clothes to dry.
Wherever you are in Brighton, you'll find easy access to public greenspaces since there are over 50 of them in the neighborhood. Just a few blocks outside Oak Square, you can find an oasis on the banks of the Charles River, a part of Boston's Emerald Necklace. Whether you're there to get some exercise or just to lounge on the riverbank, you'll marvel at the sight of a striking teak boathouse planted along the shoreline. It's the home of Community Rowing Inc., a nonprofit founded in 1985 that's dedicated to the sport of rowing as a way to promote personal and community growth.
On the southern end of Brighton lies Chestnut Hill Reservation, a popular spot for Boston College students and residents alike. There's a 1.5-mile trail around the reservoir where you can walk, jog, or sit and meditate on the reflections of clouds floating on the water's surface. Nearby, put on some ice skates in winter or swimming goggles in summer to use the rink or pool at Reilly Memorial Recreation Center.
Across the street, you can't miss the architectural gem that is the Metropolitan Waterworks Museum. Walk right in for a free tour of engineering artifacts like massive steam engines and pumps that the City of Boston used to supply clean drinking water from the 1880s to the 1970s. It's a refreshing look (pun intended) at history and technology.
Boston College, a private, Catholic, Jesuit research university, has its main campus in Chestnut Hill, abutting the Brighton border. The Brighton campus houses the Weston Jesuit School of Theology and the new School of Theology and Ministry. In addition to other offices and facilities, B.C.'s Brighton campus is home to baseball, softball, and recreational fields.
Though Harvard Business School, graduate student residences, athletic facilities, and new Science and Engineering Complex are technically in Allston, the neighborhoods are so intertwined that students will find apartments in northern Brighton just as convenient.
We rate and sort every listing based on fair market rent.