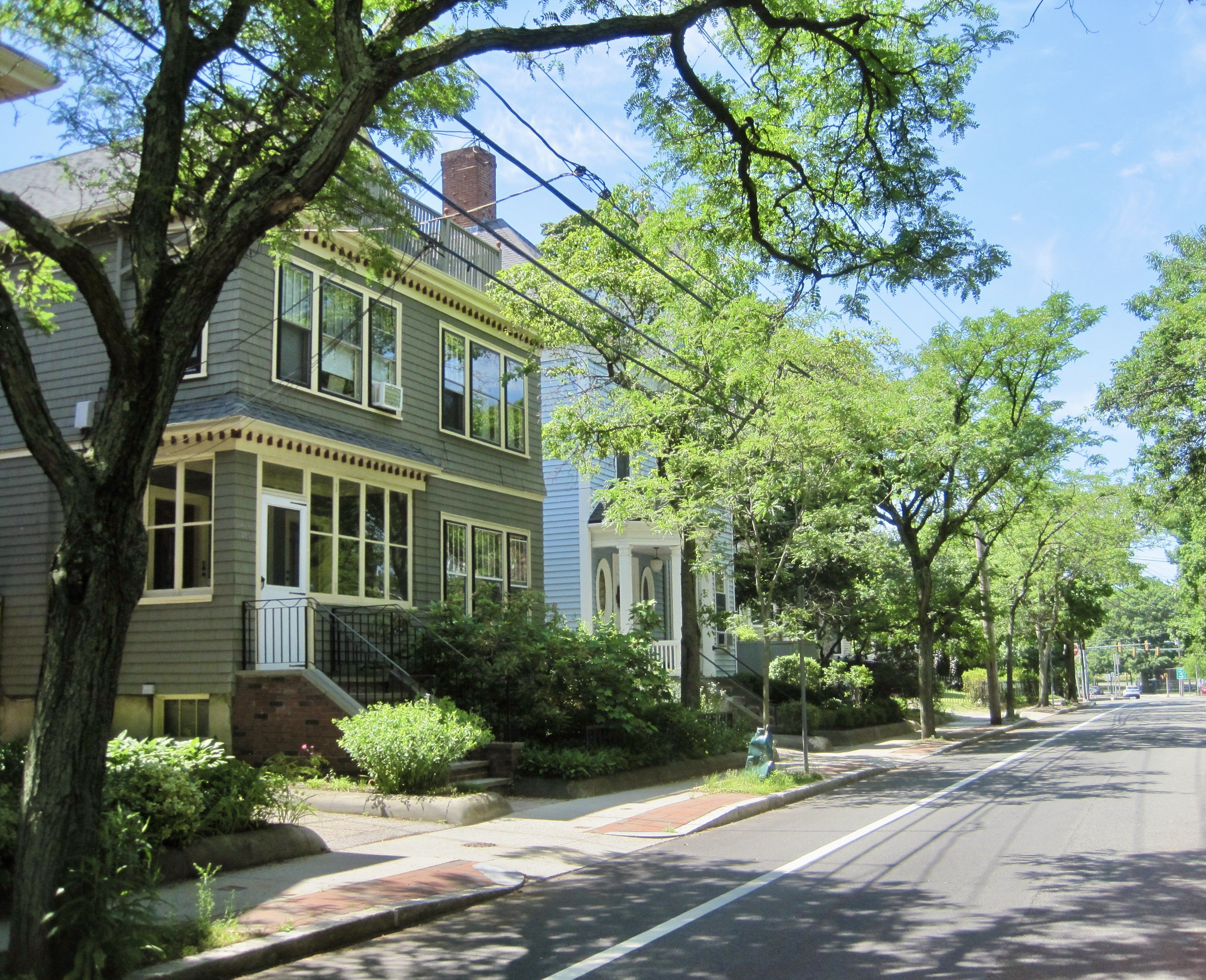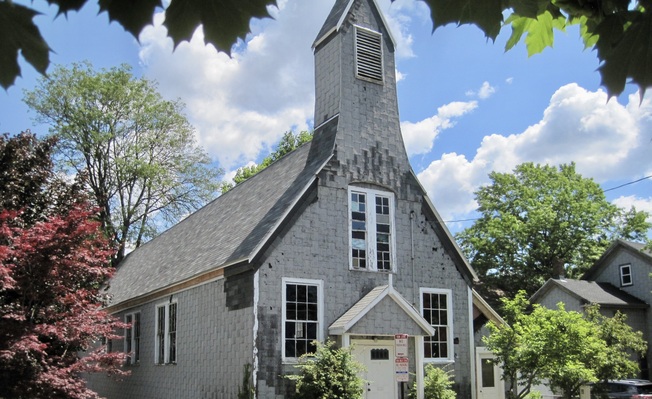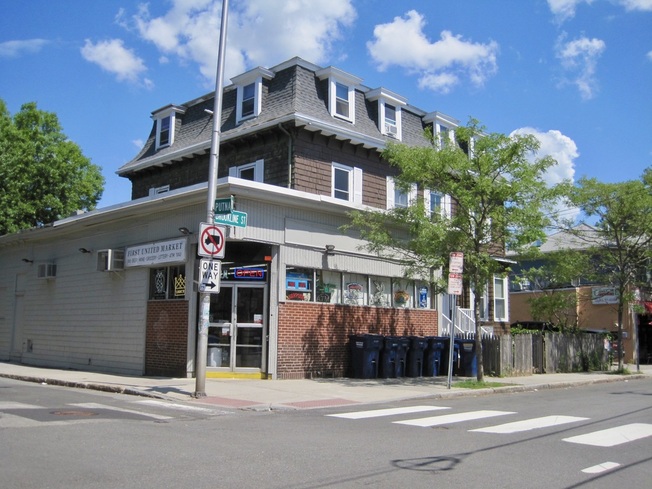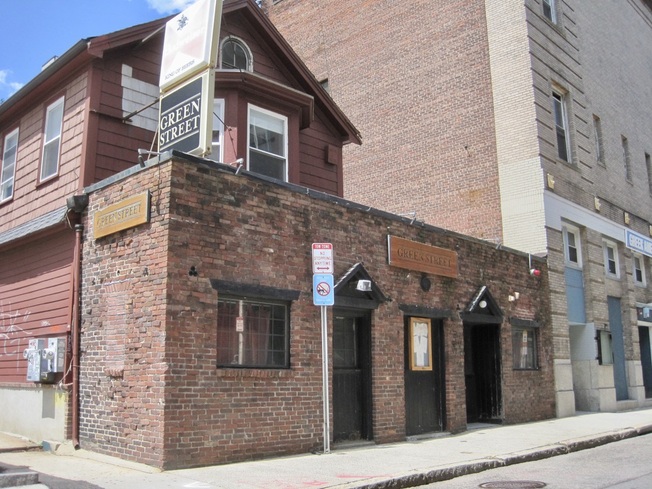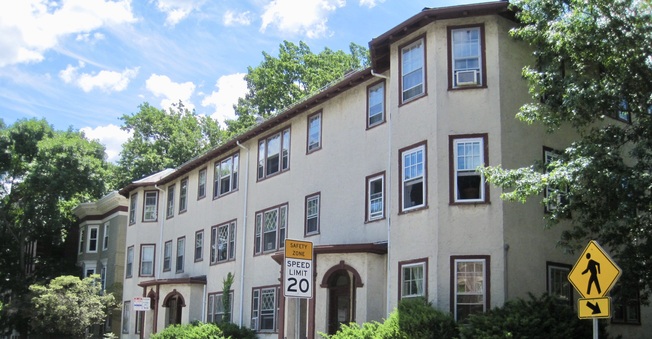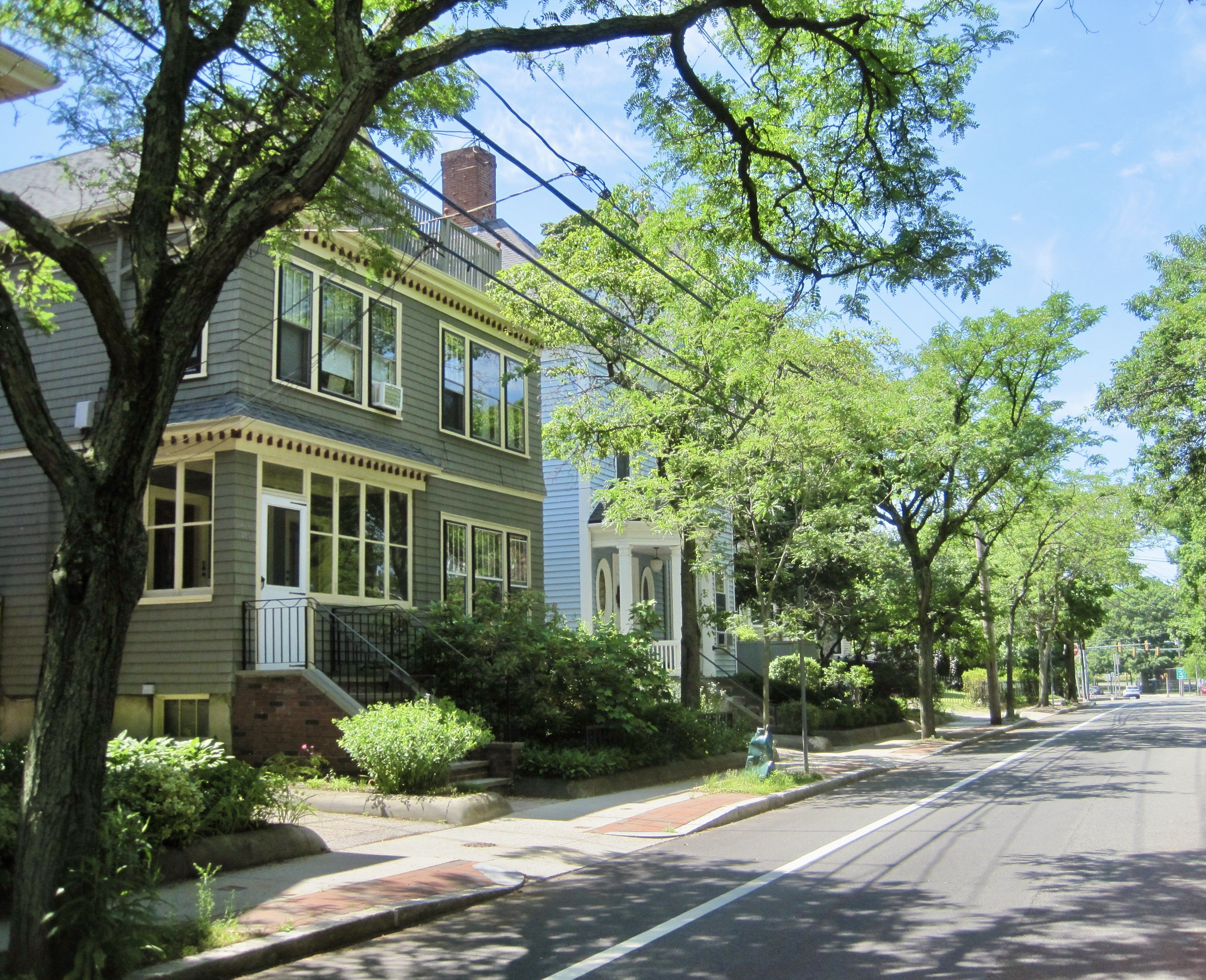 ---
| | Median Rent | Median Sqft |
| --- | --- | --- |
| Studio | - | - |
| 1 Bed | $2,800 | - |
| 2 Beds | $3,876 | 983 sqft |
| 3+ Beds | $5,250 | 1,307 sqft |
Cambridge is broken into 13 neighborhoods, with Cambridgeport considered Area 5. A picturesque half-mile square neighborhood quietly tucked between the bustling areas of Boston and Cambridge, Cambridgeport offers residents its fair share of parks and a mix of unique historic homes, classic New England-style triple-deckers, modern complexes, and older industrial buildings. In the area around University Park, you'll find renovated or recently constructed buildings housing Cambridgeport apartments and offices.
Bounded by Massachusetts Avenue (referred to by locals as Mass Ave), the Charles River, the Grand Junction Railroad, and River Street, Cambridgeport's borders intersect with parts of Massachusetts Institute of Technology (better known as MIT). Cambridgeport is home to some of the prestigious institution's student life buildings — from its dormitories to its sports and recreation facilities. Given the area's association with MIT, it should come as no surprise that Cambridgeport's population is on the younger side, with a large percentage of residents between the ages of 18 and 34. It's also a relatively diverse community with an Asian, African-American, and Hispanic presence.
At the northernmost part of Cambridgeport, Central Square is an active commercial district and a Massachusetts Bay Transit Authority (MBTA) hub teeming with cafes, restaurants, and shops. As you make your way deeper into the neighborhood, enjoy tree-lined streets with a riverfront playground and easy access to Boston from the Boston University Bridge.
As peaceful as Cambridgeport is today, it could have suffered quite a different fate if history had taken another course. In 1948, the federal government proposed a massive, multi-lane highway called the Inner Belt to run through Boston, Brookline, Cambridge, and Somerville. Cambridge residents were up in arms as the highway entry point was intended to go through Cambridgeport. The plan would have demolished hundreds of homes, leveling the residential area and its community. Having witnessed the demolition and wholesale evictions in Boston's West End in the name of urban renewal, people were quick to contest the development. Residents cried out, "Cambridge Is a City, Not a Highway," and "We don't want a road. We want our homes." Residents organized rapidly, recruiting everyone from politicians to priests to put a stop to the Belt. By the early 1970s, they defeated the Inner Belt plan and saved their neighborhood.
Memorial Plaza shows a glimpse of this uprising painted on the side of the Micro Center building. Pass by, and you can see the recently restored, 75-foot mural, "Beat the Belt," by artist Bernard Lacasse. The urban art depicts a crew of angry Cambridgeport residents rising up against the federal highway plan.
Most errands can be accomplished on foot or by bike in Cambridgeport. Thanks to its small size, it barely takes 10 minutes to get from one side of the neighborhood to the other. And with the Red Line right in Central Square, public transportation to Boston and other main areas of Cambridge, like Harvard and Porter Squares, is a breeze. There are also about 6 bus lines passing through it.
There are plenty of sidewalks, and the streets are well-lit at night. As long as you have a resident permit, it's generally easy to find street parking. For visitors, parking can be found at a handful of garages, but it won't come cheap, with rates starting between $20 and $30 for the first two hours.
There are plenty of options for gathering with friends over food and drinks at restaurants in Cambridgeport. You'll find cheap eats to date-night places all dotting Mass Ave plus a few family-owned eateries along the more residential streets.
One of the most popular bar-restaurants close to Central Square is Green Street. Originally founded as Charlie's Tap during the Great Depression, thus holding one of the city's oldest liquor licenses, Green Street has changed ownership a few times but kept its loyal crowds throughout. Settle into a bar stool or a booth table, and start with a tasty cocktail or local beer. When you've worked up an appetite, choose a hearty pasta dish like lobster fettuccini or an old reliable, bacon double cheeseburger, inspired by but tenfold above, the Burger King version.
For comfort food classics like fried chicken to Caribbean-style dishes like jerk chicken and beef and cheese patties, try the Coast Café. A longtime institution, this is the place to go for soul food and loaded combo platters. Treat yourself to some cornmeal-crusted fried catfish just like you were in Louisiana.
Get your seafood fix at Alive & Kicking Lobsters, a no-frills seafood counter place deep in a residential block of Cambridgeport. Its simple décor of plastic tables and chairs says nothing of the amazing lobster sandwich that comes on actual buttered toast, Scali bread to be exact, instead of a traditional hotdog bun. You can also get whole boiled lobsters, a small selection of chowder and bisque, and trays of buttery steamer clams.
Looking for a quick spot to grab lunch? Pacific Street Cafe is another casual counter-serve place that serves breakfast and lunch. Get your coffee with your choice of oven-baked goods or egg sandwiches. For lunch, make your own sandwich or order a specialty like a hummus avocado wrap or honey ham, brie, and apple grilled panini. There's also a selection of hot daily entrees.
For international flavors, head to Surya Indian Kitchen N Caterers, where you can choose from a variety of traditional Indian dishes and grilled specials. They accommodate a broad range of dietary restrictions, and the meats are all certified halal.
Sunday brunch lovers should get to know Café Luna, a sleek establishment near the MIT campus. Order a Bloody Mary with some ricotta pancakes or anything with corned beef hash. Locals say it's the best place to get French coffee and pastries while you hobnob with other students and the city's tech crowd. Decide for yourself by comparing your croissant to that of Flour Bakery, another top spot for baked goods and dessert in Cambridgeport, located on Erie Street.
When it comes to eating at home, you're never far from a grocery store in Cambridgeport. Each end of Cambridgeport is within easy reach of a grocery shop. On the east side, Whole Foods Market offers fresh, organic produce, and on the western side, Trader Joe's carries convenient packaged and frozen meals (with less of a wallop to your wallet). Just in need of a few basics, like eggs, milk and snacks? It's easy to grab small stuff from Pearl Street Market or First United Market.
Cambridgeport isn't exactly known for being a shopping destination. But, if it's essentials you need, there are a handful of options.
For clothing and lifestyle accessories, there's family-owned and local chain Expressions and Laced, both located on Mass Ave. Browse a selection of sneakers and streetwear created for those with fashion-forward sensibilities. Stop into Target for all of your paper and cleaning products and everything you'd expect from a big box store. To pick up odds and ends for your apartment without spending a lot of money, go bargain-hunting at the Goodwill Store, a favorite spot for thrift shopping in Cambridgeport. This long-standing nonprofit chain sells a range of pre-owned clothing, furniture, and housewares. For more deliberate decorating, visit Nadeau with a constantly changing inventory of unique and exotic furnishings. The owners import hardwood furniture and home décor from India and Indonesia. Find everything from wood-carved or hand-painted statement pieces to useful shelving and storage.
Busy students will appreciate the convenience of computer retailers nearby. Micro Center in Memorial Plaza carries a vast stock of computers and parts, plus software, gaming supplies, and other electronics. Need a noise-cancelling headset or wireless mouse? Save yourself the shipping time and walk on over.
Whether you're designing a class project or dabbling in personal art, Artist & Craftsman Supply Cambridge can help. Come here for creative supplies for the buttoned-up presentation or paints, canvas, and brushes for your inner Michelangelo. They can help with most types of art and crafts, from sculpting to bookbinding and even origami.
Cambridgeport residents are treated to plentiful green spaces such as Magazine Beach, which despite its name, has no sandy to speak of. It's a riverside park along the Charles between the B.U. Bridge and Pleasant Street. At 17 acres, Magazine Beach is Cambridge's second-largest park and home to playing fields, shade trees, and natural habitats. It also houses a free, outdoor, Olympic-sized swimming pool open during the summer.
A secluded oasis, Dana Park is a popular neighborhood park with well-shaded paths and benches perfect for people-watching. An oval lawn invites picnics, games of frisbee, and even leashed dog walks. Families bring their kids to a large playground on the park's eastern side, where there's also a full-size basketball court.
For a little history, wander your way to 95 Waverly Street to see Washington Park, which is on the state's List of Registered Historic Places. In November 1775, soldiers of the Continental Army built this oldest surviving fortification from the American Revolutionary War under the orders of George Washington. It also remains as the only surviving fortification from the Siege of Boston.
Another historic site worth seeing is St. Augustine's African Orthodox Church, founded by Antigua native George Alexander McGuire in 1921. The building represents the significance of Cambridge's African American and Caribbean community dating back to the 18th century. At the time, the area around Central Square, then called Newtowne, had one of the largest concentrations of African American and Caribbean immigrants in the United States.
For a lighter side of history, take a walk to 129 Franklin Street, which is now an apartment building called Kennedy Biscuit Lofts. But back in the late 1800s, it was here that the chewy Fig Newton cookie was first manufactured at the F. A. Kennedy Steam Bakery.
Though the main campus of MIT sits in Area 2 of Cambridge, Cambridgeport houses the university's Stratton Student Center and many of its recreational and sports facilities, including those for track and field and tennis. It's also the site of Kresge Auditorium and several residence halls, including McCormick Hall, Baker House, Tang Hall, and one of two MIT family residences, Westgate Apartments.
We rate and sort every listing based on fair market rent.