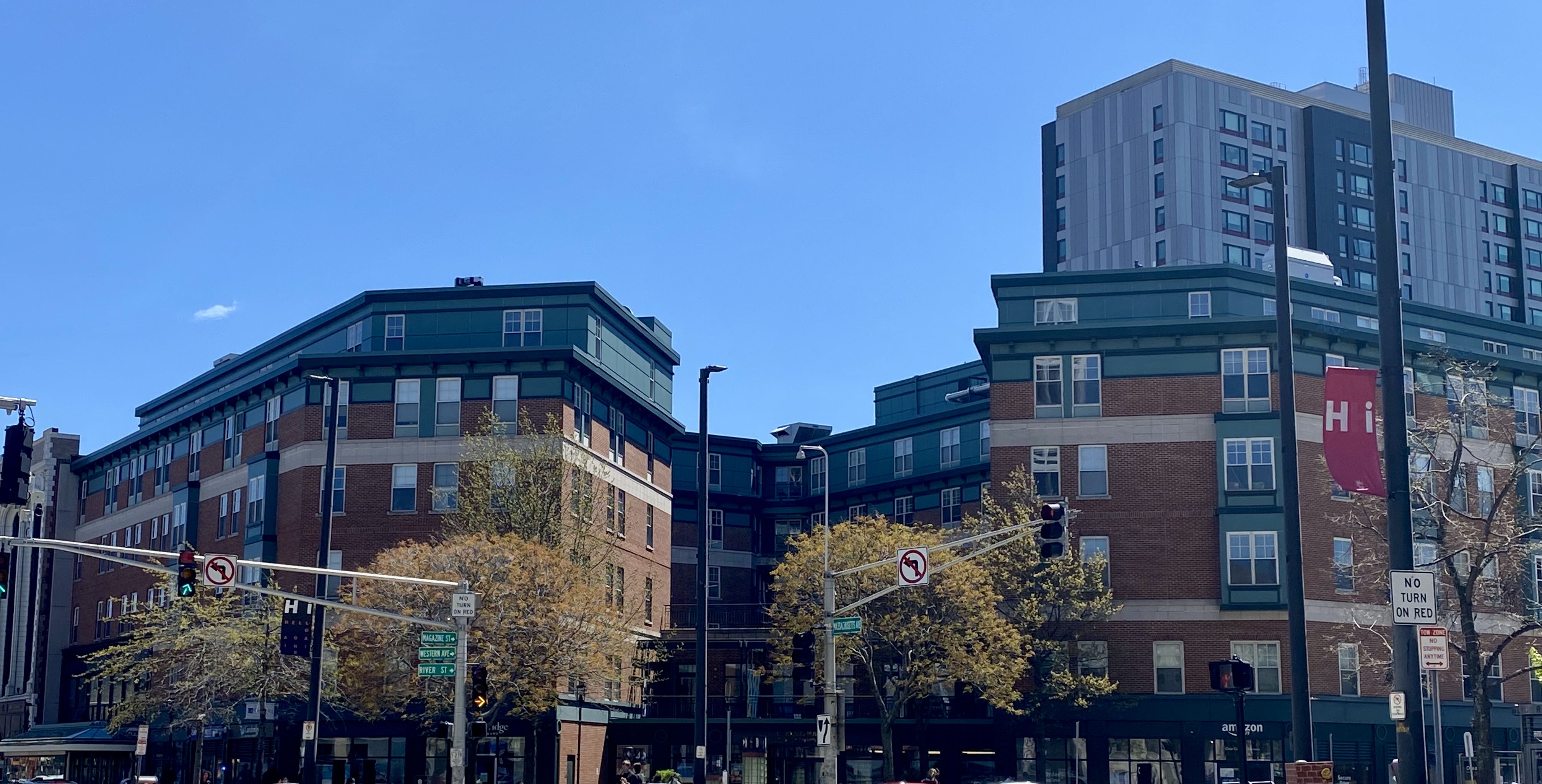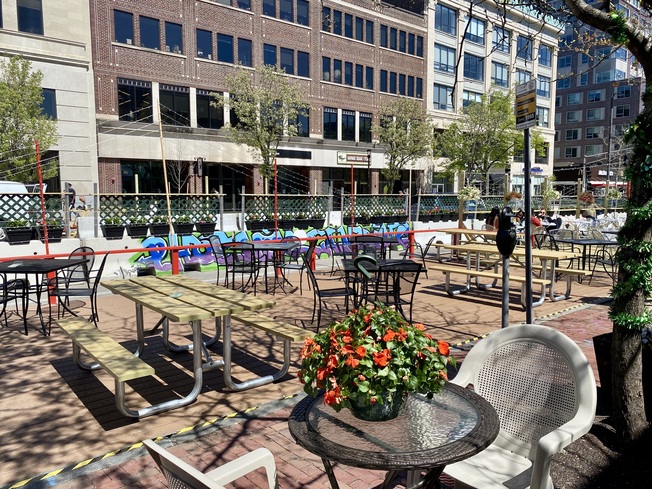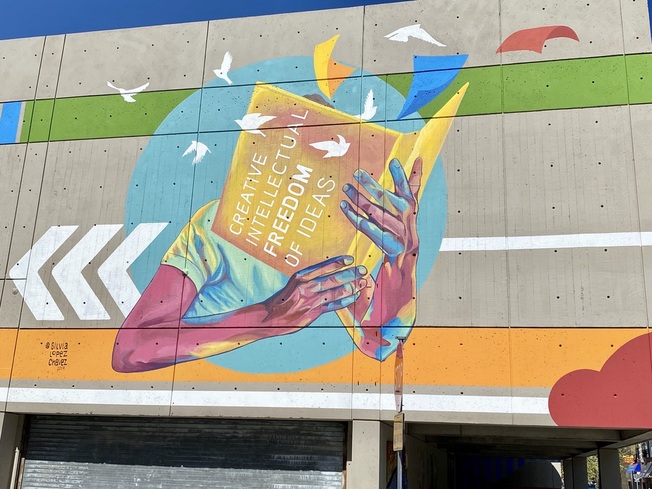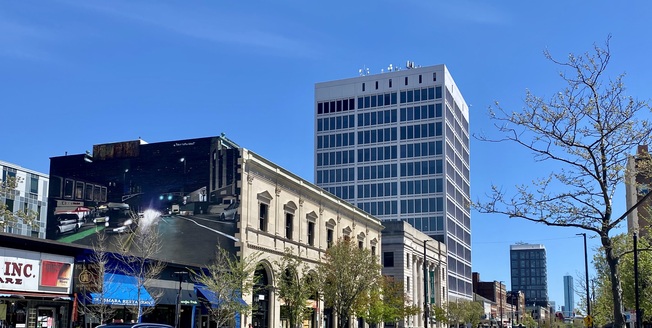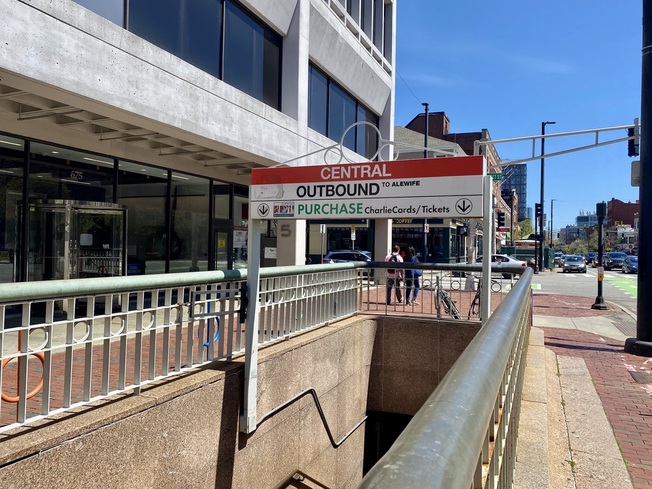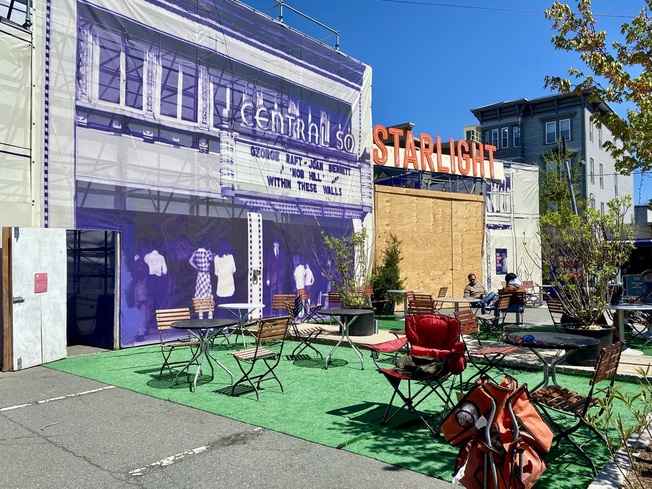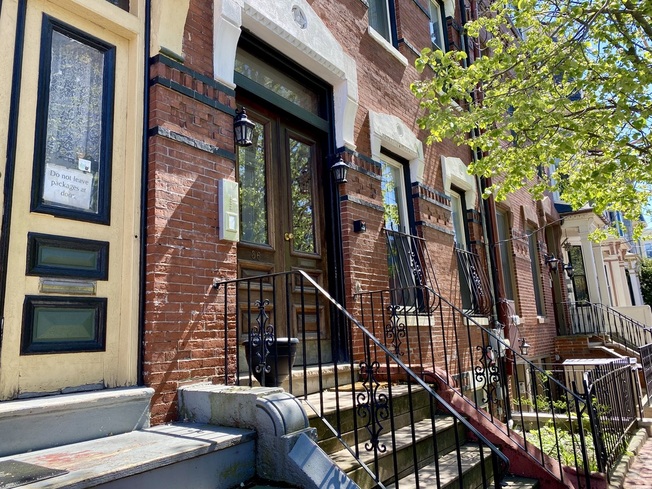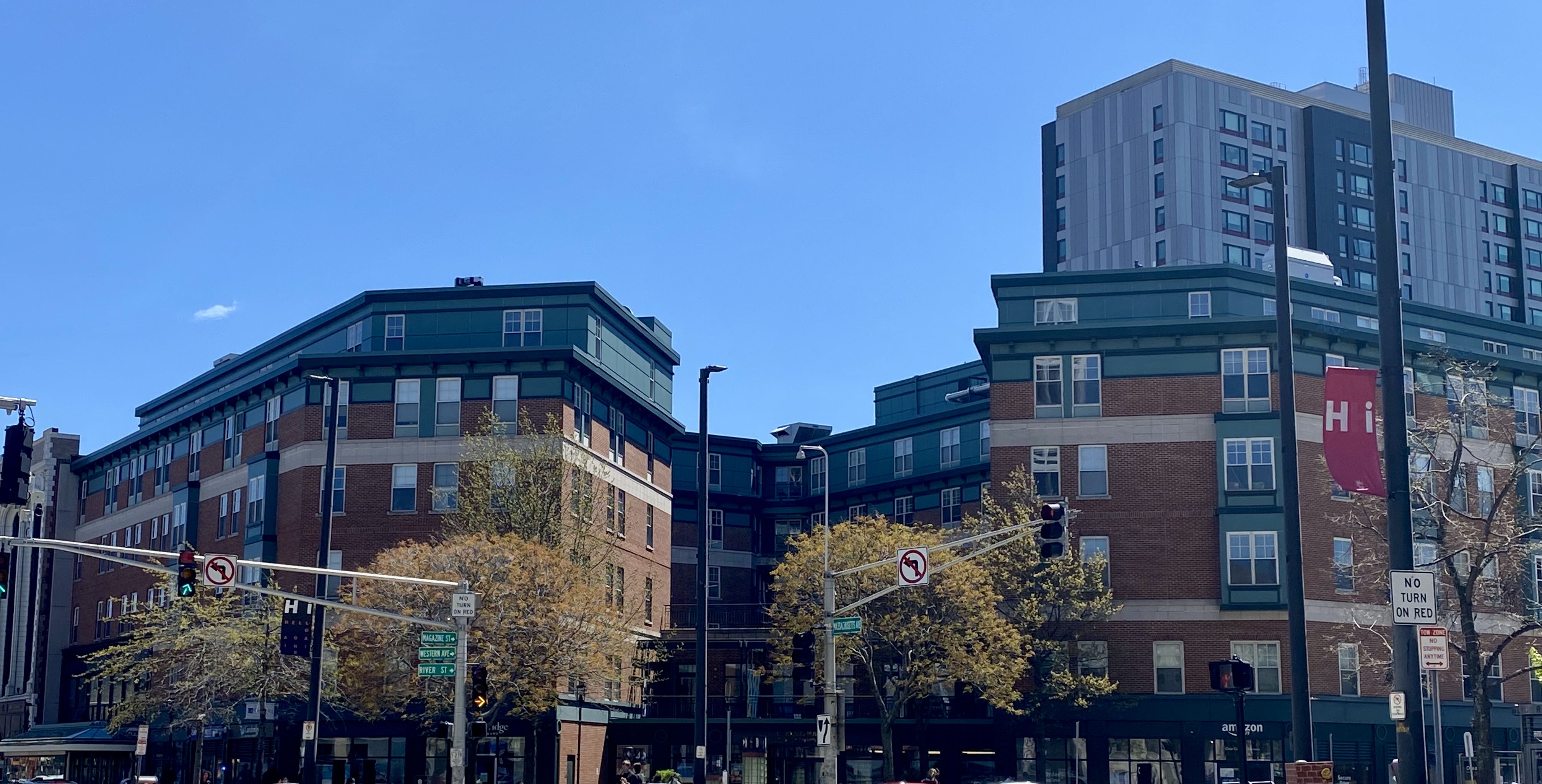 ---
| | Median Rent | Median Sqft |
| --- | --- | --- |
| Studio | - | - |
| 1 Bed | $3,000 | - |
| 2 Beds | $3,250 | - |
| 3+ Beds | - | - |
Following the industrial revolution, Central Square became (and remains) a bustling downtown business hub and melting pot for a diverse group of residents. Today the area is home to mom and pop shops, activists, nonprofits, entrepreneurs, and a flourishing artist community.
Central Square is quite literally the central meeting point for four prominent Cambridge neighborhoods: Riverside, Cambridgeport, Area 4 (also called The Port), and Mid-Cambridge. The result: a collision of conscious academics, college coeds, tech and pharma startup employees, and the homeless — all coexisting peacefully amid some of the best in entertainment and dining. All of this gives Central Square a Brooklyn, New York feel on a smaller Greater Boston scale. The distinct urban vibe of the square makes it the down-to-earth counterpart to historic Harvard and brainy Kendall.
Located along Massachusetts Avenue (Mass Ave to locals), Central Square connects Harvard and Kendall Square by way of the MBTA's Red Line with convenient access to Downtown Boston via Park Street and Downtown Crossing. In addition, six major bus routes transport you to nearby Somerville or Brookline and as far out as Roxbury or the suburbs of Waltham. Bikers will love the quick zip along the sizeable bike lanes of Mass Ave and the quiet side streets mostly clear of cars. Overall, you don't need to leave Central Square to address most of your daily needs — a 20-minute walk along Mass Ave will grant your nearly every wish.
The food options in Central Square are plentiful and as varied as its residents. Visitors craving an elevated dining experience will be in heaven with global small plates at Little Donkey, dollar oysters, and squid ink pasta at Viale, or a 5-7 course dinner with Craigie on Main's rotating menu. Need something quick and simple? Head to Naco Taco for Mexican or Thelonius Monkfish for sushi.
For late-night munchies, nothing beats Clover Food Lab serving up the best vegetarian and vegan eats well into the evening hours.
Speaking of vegetarian...uber-healthy organic food lovers will rejoice at the sight of Life Alive's extensive health food menu and Veggie Galaxy's made-from-scratch comfort food dishes.
Authentic Chinese food takes many forms in Central Square, from the shiny new Shanghai Fresh on Mass Ave to old-school cash-only Mary Chung's (a neighborhood institution that's been around since the 1980s) to local favorite Dumpling House.
In need of a coffee break? Take your pick of places to refuel and snack: Starbucks, 1369 Coffee House, Caffè Nero, and the Mediterranean oasis of Andala Coffee House.
For darkened bar-top conversation amid an animated crowd, head to Brick & Mortar or The Plough and Stars (also offering top-notch menus). Intellectually curious types, be sure to check out Miracle of Science with its periodic table-inspired menu and more subdued atmosphere.
When it comes to grocery shopping in Central Square, there are plenty of options. Community nonprofit The Daily Table offers affordable organic, healthy food. The fresh eats continue at Central Square farmer's market, open Monday afternoons from May through November on Bishop Allen Drive. Korean market H Mart serves up Asian dishes and produce. There's a Whole Foods and Target in the neighborhood, plus the Star Market at Porter Square is just two train stops away, while Market Basket and Trader Joe's in Somerville are less than a 10-minutes car ride. Meanwhile, bodega and convenience stores like Convenience Plus, CVS, and 7/11 can be found all up and down Mass Ave.
Central Square's apparel shopping scene is characterized by a trendy, grunge aesthetic. Find some of the best in thrift and vintage at Boomerangs and Goodwill, or head to Cheapo Records to listen to classic hits while you rifle through boxes of old vinyls and band T-shirts.
Every weekend (weather permitting), the Starlight Market behind H Mart gives you a tour of new pop-up shops sourced by local entrepreneurs. There you'll find anything from hand-made fashions from Mexico, brilliant mixed-media art pieces, or all-natural, specialty beauty products - all amid the smell of surprise rotating eateries.
Give a nod to the artistic soul of Cambridge - or discover your inner artist - by visiting underground Artist & Craftsman Supply or Blick Art Materials. Bookworms can spend hours at Rodney's, Pandemonium, or metaphysical bookstore Seven Stars (fun fact: their crystal business often eclipses bookstore sales).
Lastly, check the Central Square Florist sidewalk chalkboard daily, where they pick a random name to offer free flowers to.
You can't mention Central Square without conjuring up images of its wildly imaginative street art on nearly every corner. Modica Way (a.k.a. Graffiti Alley) is a must-see, an ever-changing open art canvas shaded under a faux stained-glass canopy, perfect for inspiring artists and a photoshoot backdrop.
Entertainment and nightlife are where Central Square shines brightest. But before you head into the night, get a workout in at the YMCA or upscale VIM fitness, take a dance class at The Dance Complex, or find your perfect salsa or bachata partner at the Havana Club.
Any and all forms of revelry come to life in Central Square. The most famous perhaps is the Middle East nightclub - the practically block-long, two-story music venue hosts multiple acts each night and is hailed as one of the country's best rock clubs. ZuZu's sits between the up and downstairs sections and offers legendary dance night "Soulelujah!"
Down the street is the Middlesex lounge, an open area dance club that looks like your friend's living room with all the furniture pushed to the side. You'll know you've arrived in seeing the long line outside. Equally packed is La Fabrica - a Latin Caribbean cuisine restaurant in the front with a bumping dance club in the back. Smaller in size but no less popular is the Pheonix Landing. Voted one of America's best soccer bars by day, this Irish Pub transforms into a local DJ haven by night. Their Drum & Bass night (formally Elements) has been an area staple for over 20 years.
For a more chill night out, try Roxy's Grilled Cheese - a food truck favorite turned brick-and-mortar restaurant. After indulging in cheesy deliciousness, head to the back of Roxy's through the walk-in freezer (non-functioning, of course) that serves as an entrance to the sprawling old-school A4cade. Strike pinballs and button-mash 80s classics like Pac-Man and Mortal Kombat to your heart's delight over sugary cocktails like Princess Peach's Downfall.
On a sunny day, you can picnic on the greenspace or find a colorful bench for people watching outside of Cambridge City Hall with the rest of the locals. If you're craving more space, a walk or bike down River Street will take you to the Charles River, where you can stroll to the Esplanade or neighboring Harvard. For some indoor peace and quiet, settle into a chair at the Central Square branch of the Cambridge Public Library on Pearl Street.
Last but not least, see the true expression of Central Square's energy in the form of their Cambridge Arts River Festival. The annual event showcases nonprofits, small business owners, and street food vendors alongside artist and activist performances from local area bands and dance troupes.
Central Square is home to many students but not to any colleges. Sandwiched perfectly between Harvard Square and Kendall, it's a near equal distance from Harvard University and Massachusetts Institute of Technology (MIT). Take the MBTA's Red Line one stop in either direction for a 5-minute ride or opt for a 15-minute walk to both campuses. Other schools close to Central Square include Lesley University in nearby Porter Square and Tufts University one stop further out on the Red Line, as well as Suffolk University and Emerson College, just a few T stops away in the other direction toward Downtown Boston.
We rate and sort every listing based on fair market rent.