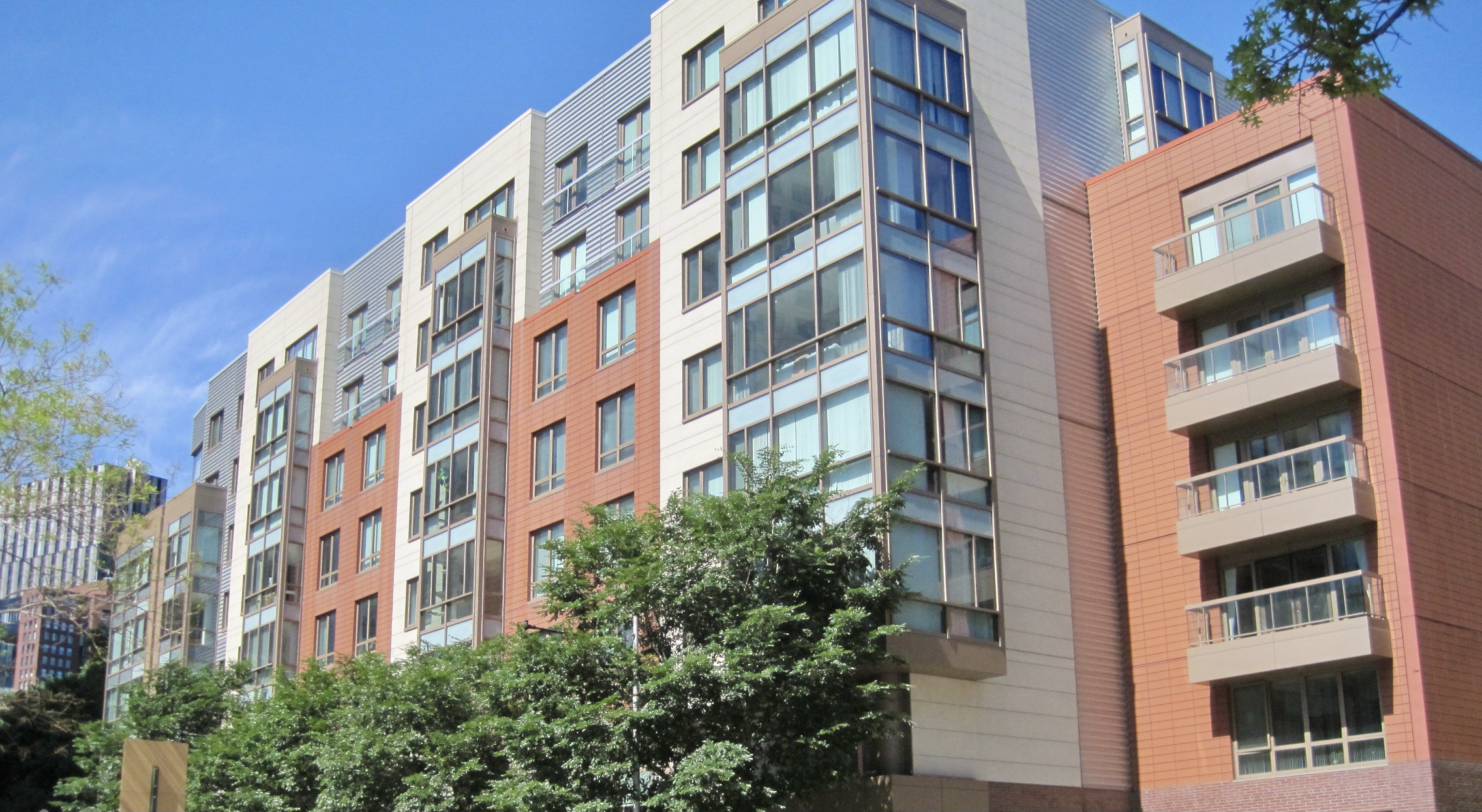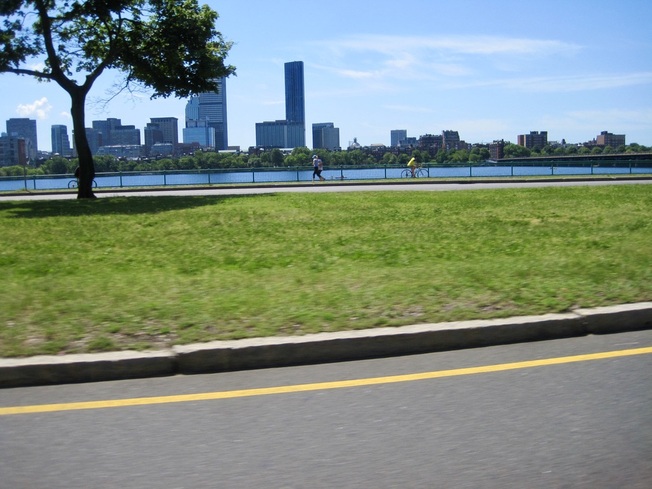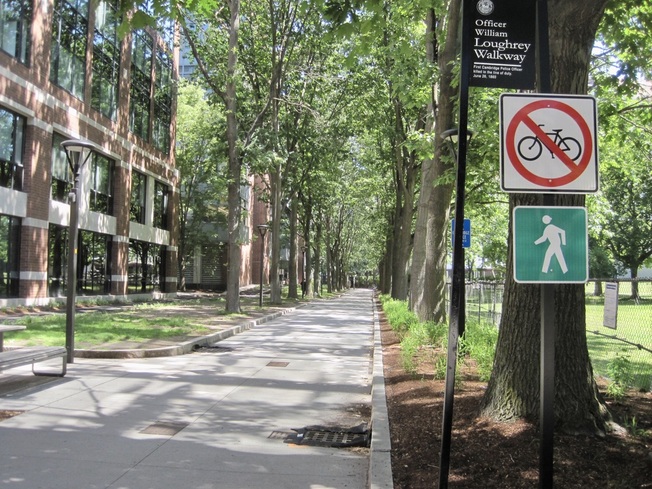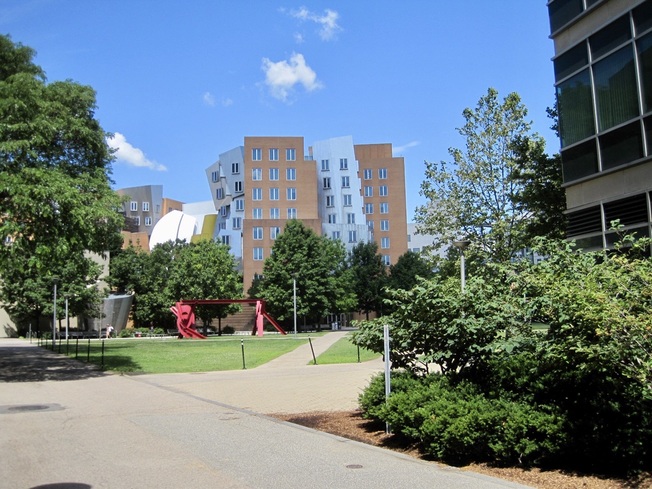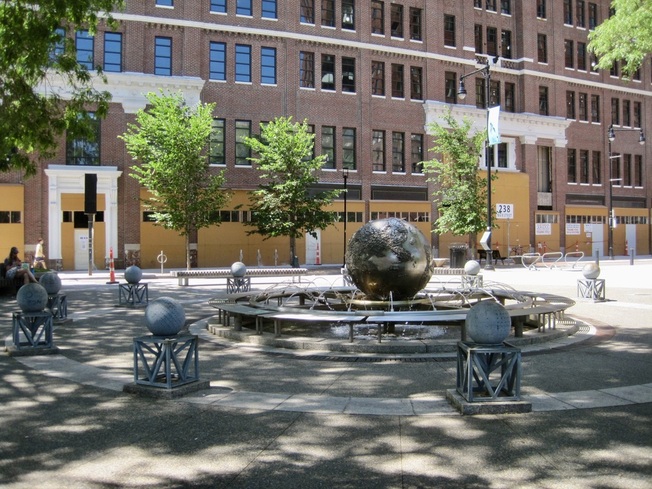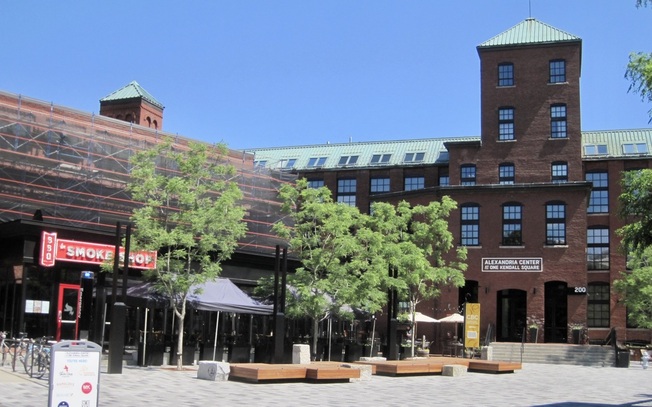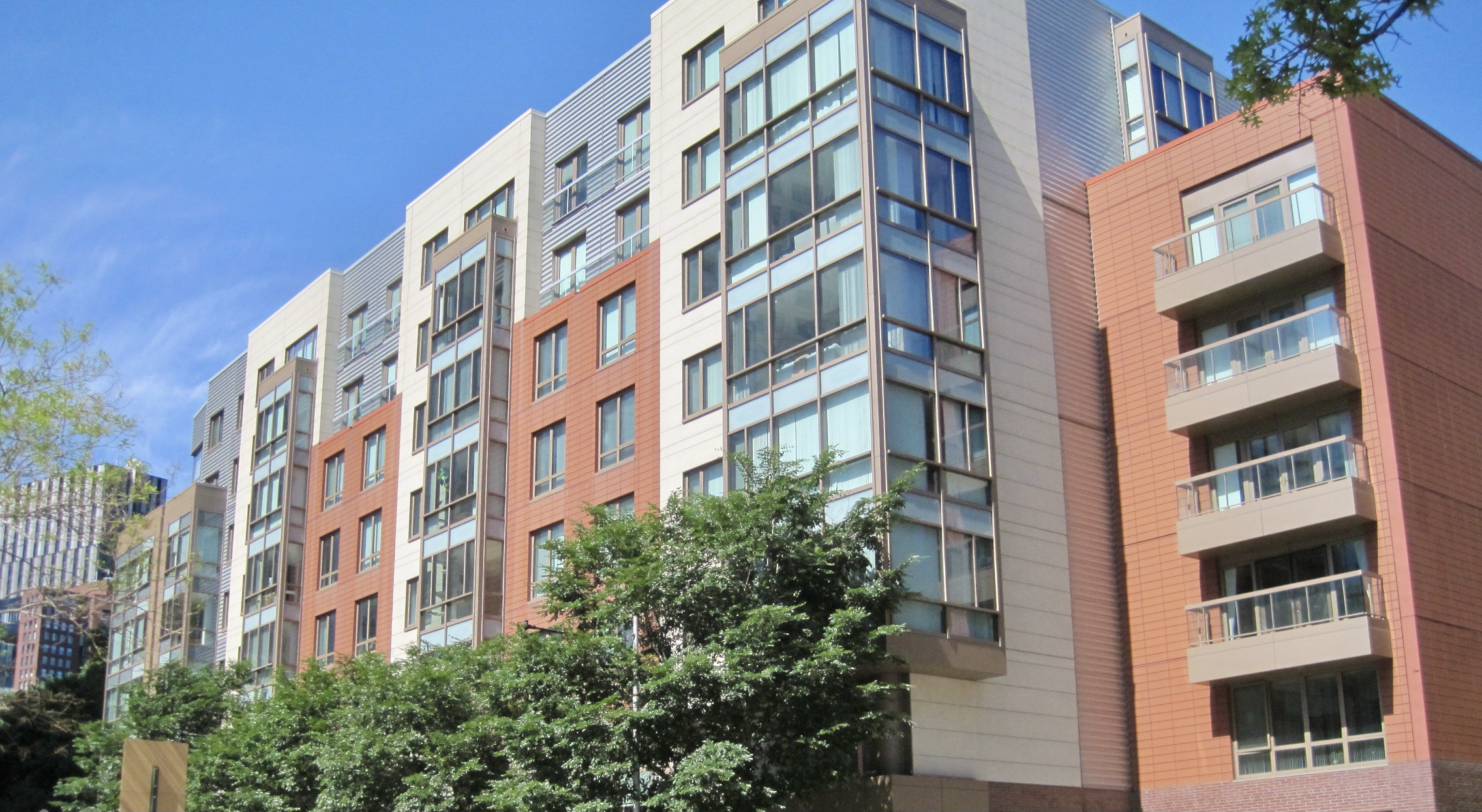 ---
| | Median Rent | Median Sqft |
| --- | --- | --- |
| Studio | $3,228 | 537 sqft |
| 1 Bed | $3,684 | 717 sqft |
| 2 Beds | $4,550 | 1,098 sqft |
| 3+ Beds | $6,458 | 1,495 sqft |
Want to surround yourself with innovation? Search for apartments in Kendall Square, also known as Area Four of the 13 Cambridge neighborhoods. Located just over the Longfellow Bridge from Boston and covering only one square mile, Kendall Square is a diverse neighborhood with a large representation of African-Americans, Asians, and Hispanics. But diversity doesn't stop there. Kendall Square hosts the highest concentration and variety of entrepreneurial companies, including offices of Google, Microsoft, and IBM. It's also home to Cambridge Innovation Center, which houses over 450 startups under one roof. Not to mention many buildings associated with Massachusetts Institute of Technology (MIT), one of the most prestigious STEM schools in the world.
Thanks to this hive of entrepreneurs and innovative thinkers, other businesses have sprung up in the area, including high-rise apartment complexes, new restaurants, cafés, and fitness centers. And with the Charles River at the southern border of the neighborhood, residents have access to nature spots as well.
But just imagine, the fate of Kendall Square might've been completely different had President John F. Kennedy not been assassinated. The local legend goes that J.F.K. planned to root the U.S. space program here, as the home of the electronics center of the National Aeronautics and Space Administration (known better as NASA). But when Kennedy was shot, the agency altered its plans resulting in a decline of the neighborhood. A half-century later, Kendall Square rivals the high-rent sections of Manhattan or San Francisco and is among the most expensive areas to live in Cambridge.
Most errands can be accomplished on foot in Kendall Square as the neighborhood is not very big, barely spanning a full square mile. It's also very bikeable with dedicated bike lanes. There are several Bluebikes stations in Kendall Square with docks throughout the area.
An added plus for brainy cyclists, there are small stainless-steel bicycle racks installed on sidewalks with various science-themed shapes. The City of Cambridge commissioned the racks in 2012 from five local artists after running a public competition.
For subway riders, there's an underground rapid transit station right in the heart of the neighborhood aptly named Kendall/MIT for the Kendall Square business district and Massachusetts Institute of Technology communities it serves. An MBTA Red line, the station is located at the intersection of Main Street and Broadway.
Some may argue that having a car in this part of town can be more of a hassle than a help due to the number of narrow, one-way streets and limited parking spots. If price is no object, parking spaces can be rented for about $300 or more per month.
Coffee, bars, and restaurants in Kendall Square run the gamut. There's a reliable Starbucks and a Dunkin Donuts at opposite ends of Broadway. But if you're looking to branch out, hit Blue Bottle Coffee, Vester (inside MIT), or Tatte Bakery & Café, each boasting its specialty process for hand-crafted coffee and a selection of sweet treats.
College students will appreciate that Area Four serves gourmet pizza and coffee in one modern, cafeteria-like space. Its industrial design matches its setting in the middle of Technology Square. Beyond its slices of artisanal pie, locals come here for the hearty brunch, often for the very popular Hot Mess, which includes a combo of eggs, home fries, bacon, sausage, caramelized onions, cheddar, scallions, and pickled banana pepper. Add a mimosa, and your feast is complete.
The Smoke Shop is another Kendall Square favorite. Chef Andy Husbands invested more than two decades of barbecue practice and planning to not only open a BBQ restaurant but become a world champion pitmaster in the process. The prize for you? A buffet of perfectly slow-cooked meats with a side of sweet-spicy coleslaw and cornbread served with honey sea salt butter.
Cambridge Brewing Company, also called CBC, has a loyal following as well. As the oldest brewery/restaurant in Cambridge, the establishment has its process down tight. They produce the expected ambers, porters, and English-style ales as well as unique brews like a corn lager or a gin barrel-aged sour with cucumber. Enjoy your pint with a view of the brewing tanks or outside on the patio. The menu consists of typical pub fare like burgers and fish and chips but also has a small selection of farm-to-table dishes, like beer-braised lamb shank and cider brined pork chop, both locally sourced.
Want a place to sit and mull over that calculus problem? Grab a seat at the massive, U-shaped bar at the center of Meadhall. You can at least practice your simple math as you count down how many of the nearly 100 taps you try. Mead, an alcoholic beverage created by fermenting honey with water, is on the menu, but craft beers on draft are the main draw. The huge space offers table seating, too, where you can nibble on beer-friendly foods like poutine and pretzels.
Home cooking? Head to Brothers Marketplace, a smaller footprint of the Roche Bros. grocery chain located at One Broadway. You'll find fresh foods, grocery essentials, and prepared meals to go. It carries local specialty products including Iggy's Bread, Bonnie's Jams, and Taza Chocolate, as well as Cambridge-invented marshmallow Fluff. In keeping with the entrepreneurial spirit of Kendall Square, there's also an innovation station where businesses and inventors can pitch food and store ideas.
Thrift shopping in Kendall Square is a thrifter's heaven. Since the 1980s, the Garment District's old warehouse building has been a source of second-hand and vintage clothes for cash-strapped students, rockers, and hipsters — and, of course, Halloween costume shoppers. Buy clothes by the pound, at $2 per pound, on the ground floor after rummaging through a literal pile of shirts, pants, shoes, and accessories dumped in a heaping mound. Come on a Friday for 50% off. Upstairs, sort through second-hand jeans, brand labels, and vintage attire to your heart's content.
Looking to make someone's day or add a little life to your new apartment? "Say no more," says Kendall Flower Shop, a full-service florist serving locals from its Kendall Square spot for over 75 years. The 3rd generation, family-owned business carries fresh roses, peonies, tulips, succulents, and more.
For everything under the sun, you can't beat having a mega mall in your neighborhood. For Kendall Square, that's CambridgeSide Galleria. Technically in East Cambridge, the mall offers a free shuttle to and from Kendall/MIT T stop. Find the Apple Store, Best Buy, Foot Locker, and Game Stop amongst its multiple floors of 80 shops, restaurants and services.
Since Kendall Square shares space with MIT, it's only right that residents take part in its public offerings like the MIT Museum, where you can learn all about the latest science innovation as well as what those "smoot" marks on the B.U. Bridge stand for. Or visit List Visual Arts, the contemporary art museum at MIT. It bills itself as a creative laboratory that provides artists with a space to freely experiment and push existing boundaries, which couldn't be more à propos for the neighborhood.
When you need an escape from reality, the Kendall Square Cinema is your destination. One of Landmark Theaters' most successful venues, moviegoers can find independent films, documentaries, restored classics, and foreign films. The cinema has also hosted local premieres and film festivals in its decade of business.
A more unexpected escape may be Kendall Square's Rooftop Garden, located at 4 Cambridge Center at MIT. Sitting atop a multi-story parking garage, this secret garden is in the process of getting reinvented while its old self is in the hands of neighborhood residents. That's because in July of 2020, all of its plants were given away to garden-loving neighbors to care for them at home while developers redesign the greenspace to be more accessible to the public.
The Museum of Science (MOS) is officially in Boston bordering Cambridge, but it's so close to Kendall Square, about a 15-minute walk away. Take in the newest exhibit, go to the planetarium, or watch an IMAX film before or after you take a stroll along the Charles River.
The main campus of MIT occupies its own section of Cambridge called Area 2, MIT. But many of its buildings and facilities can be found in Kendall Square, including Sloan School of Management, MIT Department of Economics, and MIT Media Lab which grew out of MIT's Architecture Machine Group in the School of Architecture.
Lesser known but important buildings in the neighborhood include MIT Deshpande Center for Technological Innovation and MIT Center for Collective Intelligence. The former, founded by an Indian American venture capitalist and entrepreneur, provides grants to empower some of MIT's most talented researchers to develop technologies in the lab. Grant recipients receive funds and guidance to bring innovations to the marketplace as breakthrough products and new companies. The latter Center researches how people and computers can be connected to gain new scientific understanding in a variety of disciplines. The idea being how — collectively — people and computers act more intelligently than any person, group, or computer has ever done before. The goal? To create practical advances in many areas of business and society.
We rate and sort every listing based on fair market rent.