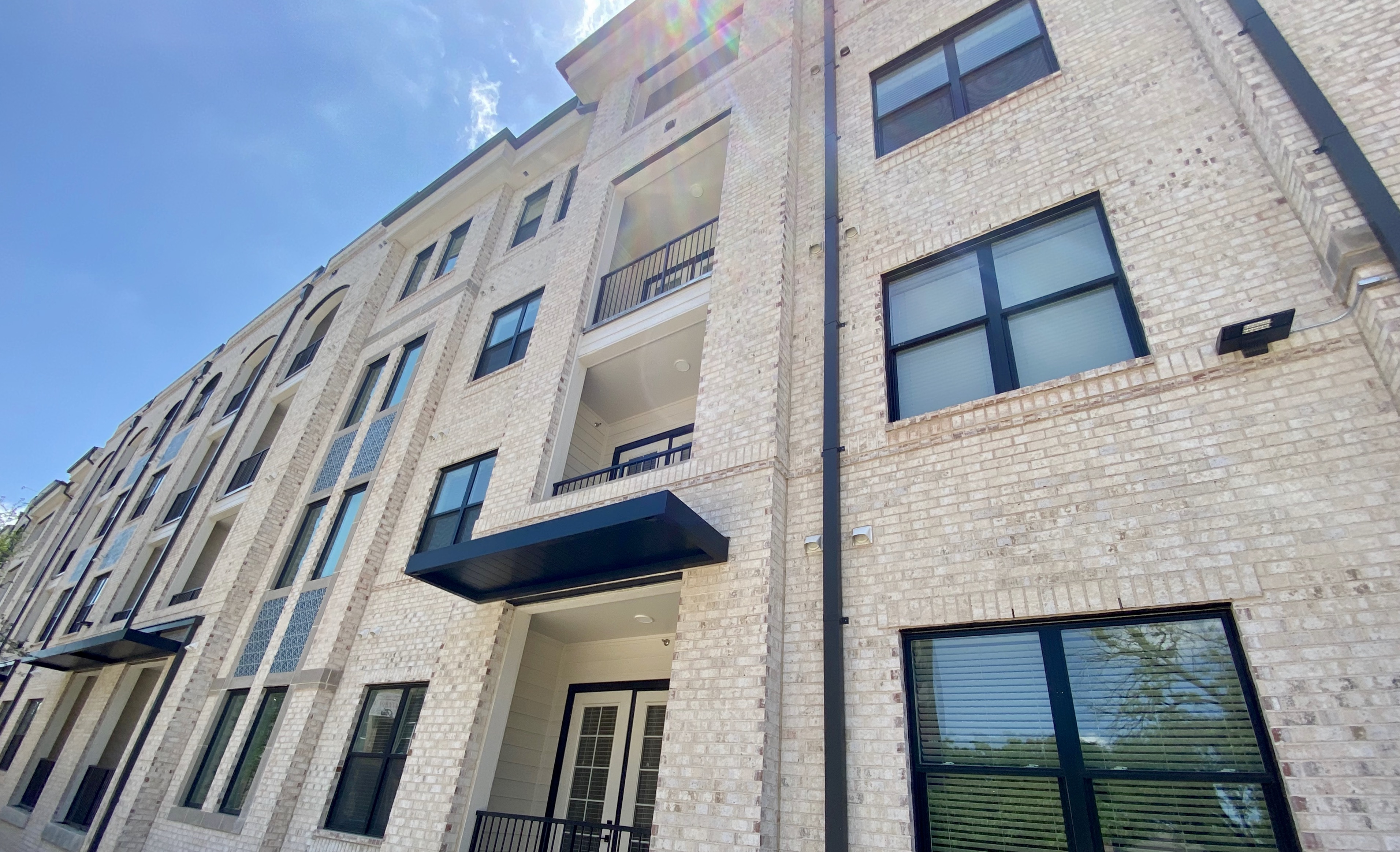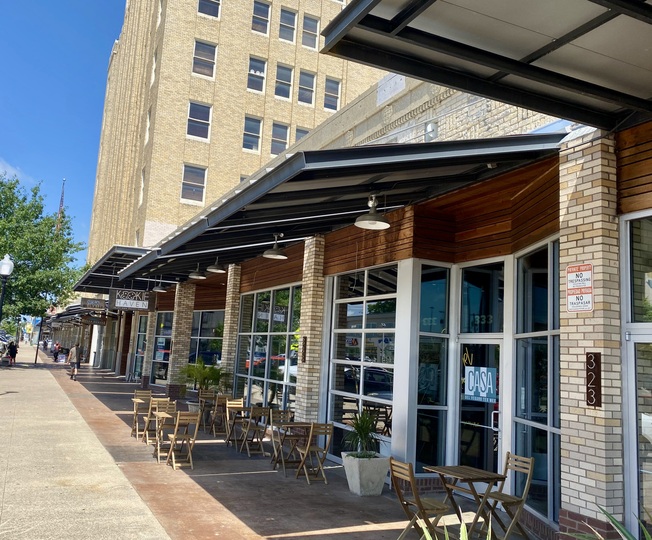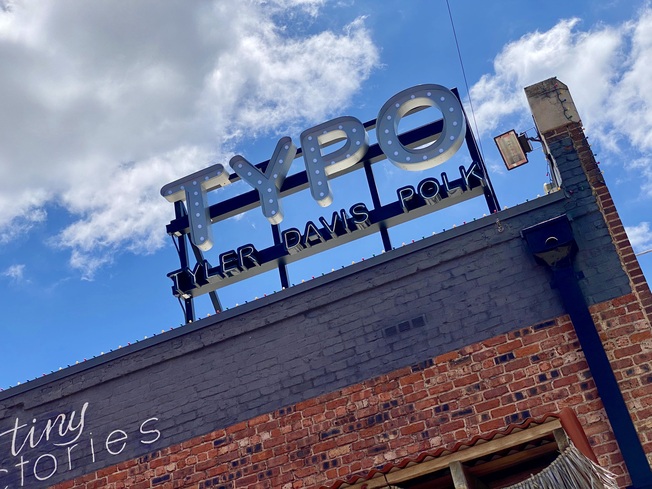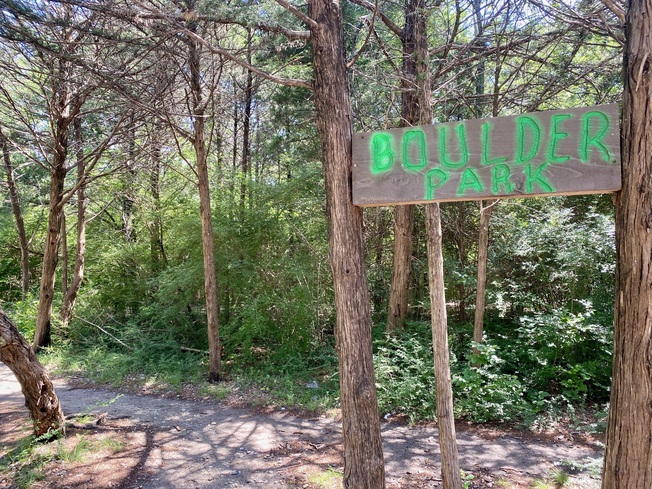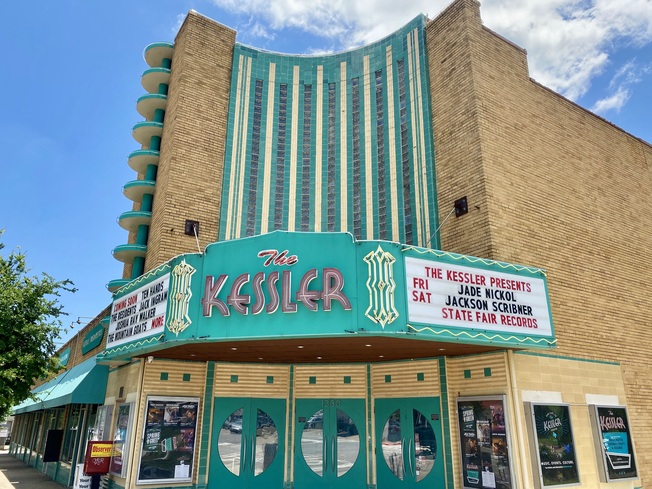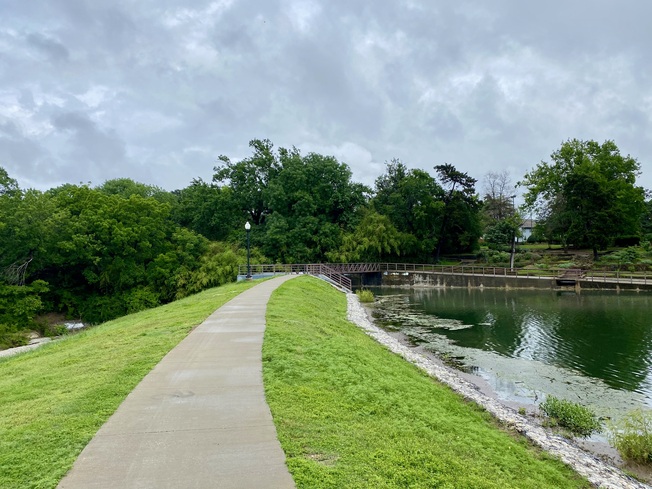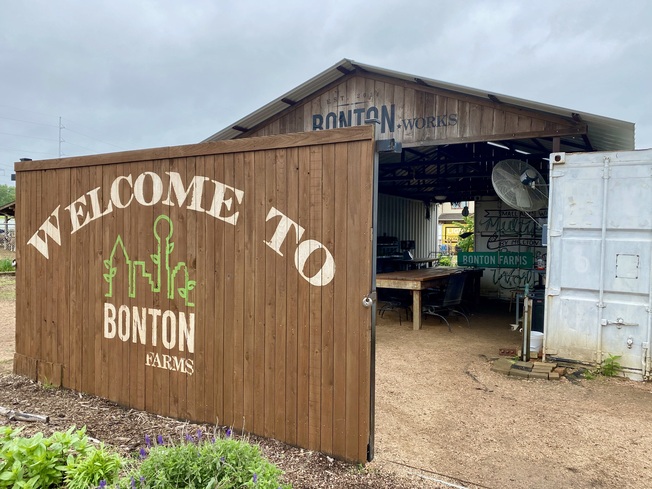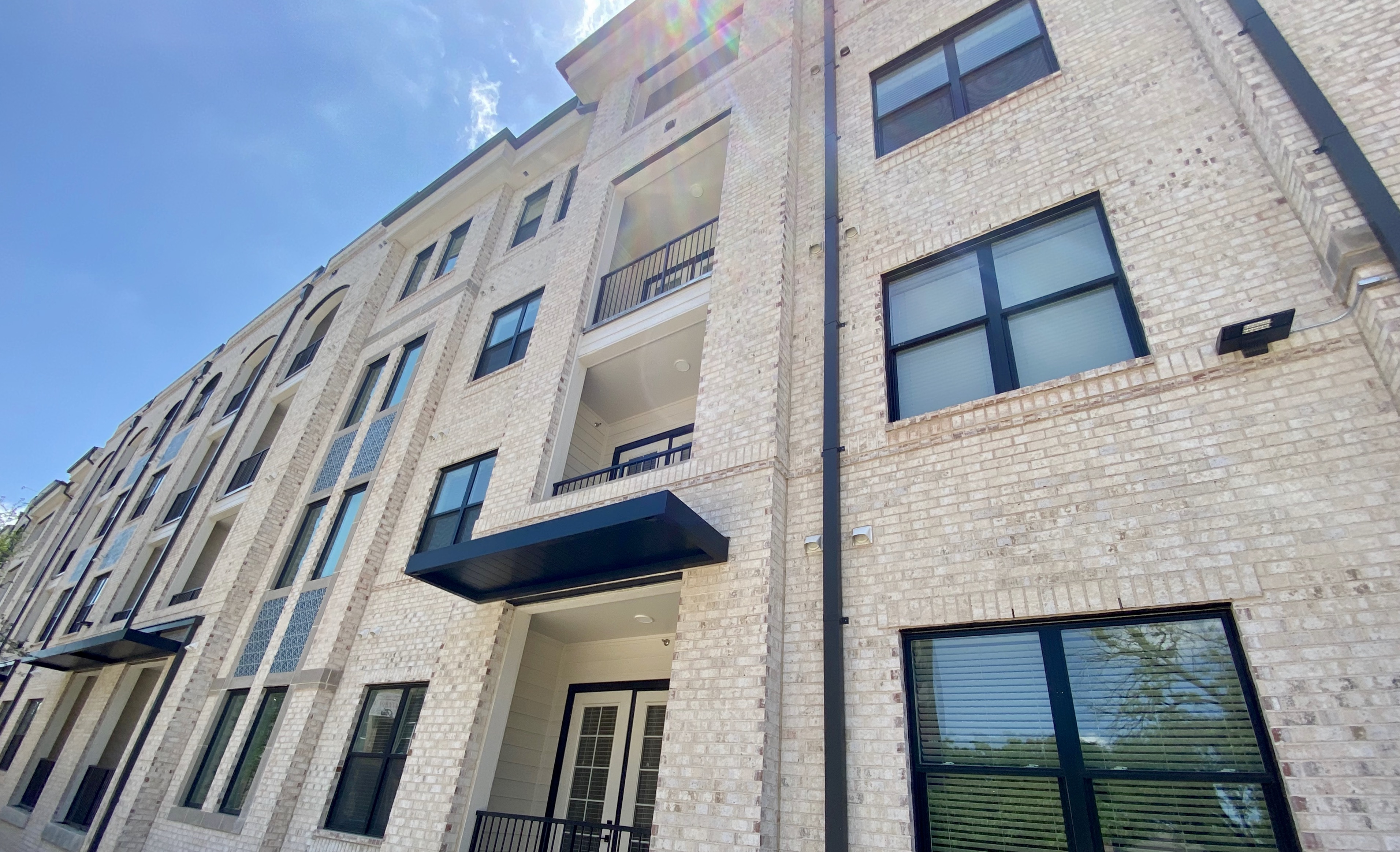 ---
| | Median Rent | Median Sqft |
| --- | --- | --- |
| Studio | $1,374 | 572 sqft |
| 1 Bed | $1,371 | 685 sqft |
| 2 Beds | $1,649 | 960 sqft |
| 3+ Beds | $2,388 | 1,542 sqft |
Oak Cliff is the largest single "neighborhood" within Dallas. A whopping 72 square miles, the once independent city on the other side of the Trinity River from Downtown became part of Dallas in 1903. Oak Cliff is so large that it occupies more land than 1,700 cities and towns in Texas. Given its size, it's no surprise that both the housing options and landscape are as diverse as the people who call it home, living up to its name with towering old oak trees and rocky cliffs intermingled with rolling hills and winding streets. A series of bridges connects Oak Cliff to Dallas, giving the area a destination feel to non-residents.
Some neighborhoods in Oak Cliff, primarily Kessler Park, have stately mansions and other large homes on well-manicured lots, while other sections (sometimes only a block or two away) feature quaint bungalows and mid-century modern homes from the 1950s and 60s. Apartments in Oak Cliff run the gamut from cozy spaces occupying parts of these grand former homes to luxurious, amenity-laden floorplans in spacious, contemporary complexes. You'll find prices to fit every possible budget within or adjacent to some of the most desirable parts of Oak Cliff, including Winnetka Heights, Kidd Springs, Wynnewood North, Kiestwood, Redbird, Cedar Crest, Wolf Creek, Five Mile Creek, and the extremely popular Bishop Arts District.
Oak Cliff has also been the site of many colorful chapters in American history, including landmarks and incidents involving the legendary outlaw couple, Bonnie & Clyde, as well as the still-operational Texas Theatre where Lee Harvey Oswald was arrested after the assassination of President John F. Kennedy.
Catching a train on the Dallas Area Rapid Transit (DART) light rail system in Oak Cliff is easier than most neighborhoods with more than 10 hubs, including the Morrell, Illinois, Kiest, Dallas Zoo, Westmoreland, and UNT Dallas stations. Exponentially more bus stops make public transportation among the most convenient in all of Dallas. The area is so spread out, though, that walking and cycling makes the most sense in smaller areas such as Bishop Arts District, where if you don't have an apartment close by, you can park once and access more than 60 restaurants, bars, and other businesses in about 49 square blocks.
Oak Cliff's borders are made up of major freeways, so access to other parts of the Dallas-Fort Worth metroplex (and elsewhere in the state) can be achieved easily. To the north is I-30 (R. L. Thornton Freeway), to the east is I-35E (Stemmons Freeway), to the south is I-20 (named Tom Landry Highway in this section, and to the west lies a portion of Loop 12 running north-south.
Because it's as big as a major city on its own, Oak Cliff has several popular grocery store chains, from Tom Thumb and Fiesta to ALDI and Walmart, though in certain areas such as North Oak Cliff and Bishop Arts District, they're not as easy to come by. With a car, access to the light rail, or via grocery delivery apps and services, getting fresh food to prepare at home remains a simple errand. You'll also find an abundance of primarily casual, everyday restaurants in Oak Cliff serving up a variety of cuisines.
Bishop Arts District for decades has been the unofficial headquarters of trendy dining, with everything from mom-and-pop eateries that have been around for decades to the latest chef-driven concepts that are darlings of the food city's overall food scene—and for good reason. Among the best places to eat within Bishop Arts are Tejas, Veracruz Café, Coco's Fire & Ice, and Taco y Vino, for Mexican and Tex-Mex fare; Chimichurri for Argentinian; Paradiso for European-inspired classics; and Stock & Barrel for contemporary American. One of the hardest-to-score reservations in all of Dallas—if not all of Texas–continues to be Lucia for top-rate Italian.
Located nearby but just outside the district's borders, popular spots include Encina, bbbop Seoul Kitchen, Tacos El Si Hay, and Pour House Dallas. Jonathan's has long been a wildly popular spot for brunch, while Spiral Diner set the gold standard for all-vegan dining in Dallas-Fort Worth. A large Latinx population in Oak Cliff equates to some of the best Latin American food anywhere, and few parts of town have a higher concentration than Jefferson Boulevard. Among the many greats, La Palapa del Sabor, Antojitos Lupita, Margarita's Mexican Restaurant, Ocho Latin Cuisine, and Gonzalez Restaurant stand out, while El Ranchito shines as one of the liveliest places to dine on Mexican-style parilladas (large platters of grilled meats meant for sharing) while listening to a nonstop parade of mariachi bands strolling through on their way to other destinations along the strip. Meanwhile, Charco Broiler Steak House has thrived for more than 50 years as an alternative to the tacos, tortas, and pupusas of neighboring establishments.
Though you'll find bars and clubs all over Oak Cliff, nightlife options have a high concentration in — you guessed it — Bishop Arts District. Among the highlights: Bishop Cider Co., craft cocktail lounge Botanist, and Parker Barrow's, a Bonnie & Clyde-themed bar that acknowledges the duo's sordid past and connection to Oak Cliff. Wild Detectives, meanwhile, offers equal parts coffee shop, bar, bookstore, patio, and performance space for a choose-your-own-adventure type destination. A couple of miles away, the LGBTQ bar Barbara's Pavilion stands out for its friendly nights of karaoke and drag queen performances for neighborhood locals and visitors looking for a change of pace from the gay bars in Oak Lawn. And in the recently dubbed section known as TYPO (where Tyler, Davis, and Polk streets intersect), Tiny Victories has earned its reputation as one of Dallas' top cocktail dens, despite its small space.
From the northern edge of the region, the multi-restaurant complex Trinity Groves (which often mistakenly gets lumped in as part of Oak Cliff) provides more than a dozen dining options, as well as spectacular views of downtown Dallas and the Margaret Hunt Hill Bridge connecting two distinctive parts of Dallas divided by the Trinity River.
Once again, it's Bishop Arts District in the spotlight for Oak Cliff's most eclectic — and 100% local — shopping experience. Meanwhile, Jefferson Boulevard has several boutique shops, primarily geared toward Latin-American cultures and traditions. Outside these two districts, you'll also find locally owned businesses, but big-box discount stores and national chain retailers in Oak Cliff are the norm.
Perhaps the most iconic attraction in all of Oak Cliff is the historic Texas Theatre and its place in the JFK assassination story. But the theater has been renovated in recent years as a premier movie house, showing both cult movies and current hits, many with 35mm prints, as well as a full bar, and the occasional live stage performance or behind-the-screen dance parties. Nearby art deco palace, the Kessler Theater, presents live music by local bands, as well as national touring acts of all types while highlighting multicultural arts for the city serves as the primary mission of the Oak Cliff Cultural Center.
Adventure and relaxation await throughout in Oak Cliff, with lots of natural, wide-open spaces. Next to Five Mile Creek, Oak Cliff Nature Preserve has both hiking and biking trails. Kiest Park has volleyball and tennis courts. Lake Cliff Park features a small body of water, rose gardens, walking paths, sports fields, and tennis courts. Kidd Springs Park offers a spring-fed lake that's packed with turtles and fish, plus a small Japanese garden, rec center, and a newly constructed pool with a small water park. Popular public golf courses include Cedar Crest Golf Course and Stevens Park Golf Course. Wander along the banks of the Trinity River in a section of green space in Oak Cliff's far northeast that divides it from The Cedars and Downtown Dallas. Get your adrenaline pumping on the winding Boulder Park Mountain Biking Trails in the southern sector of Oak Cliff. Dallas Zoo falls just beyond the northeastern border, as does the working Bonton Farms, which has a market and café, and is adjacent to trails just beyond the levee in the Great Trinity Forest with views of the Trinity River more secluded existence here.
Delta Charlie's Bar & Grill at Oak Cliff's regional Dallas Executive Airport offers diners dinner-and-a-flight options, which are extremely popular around sunset or later to fly over the colorful Downtown Dallas skyline or Fair Park during the State Fair of Texas, or earlier in the day to see what's happening below at White Rock Lake. Also, at the airport, the Commemorative Air Force showcases the world's largest collection of flying WWII aircraft.
Oak Cliff has three college options within its jurisdiction, including Dallas College Mountain View, Dallas College West Dallas Center, and the first public university in the city of Dallas, the University of North Texas Dallas campus. The Bishop Arts District's proximity to Downtown makes it an ideal residential home base for students of Downtown Dallas' campuses of the Dallas College system, the University of North Texas, and Texas A&M University.
We rate and sort every listing based on fair market rent.