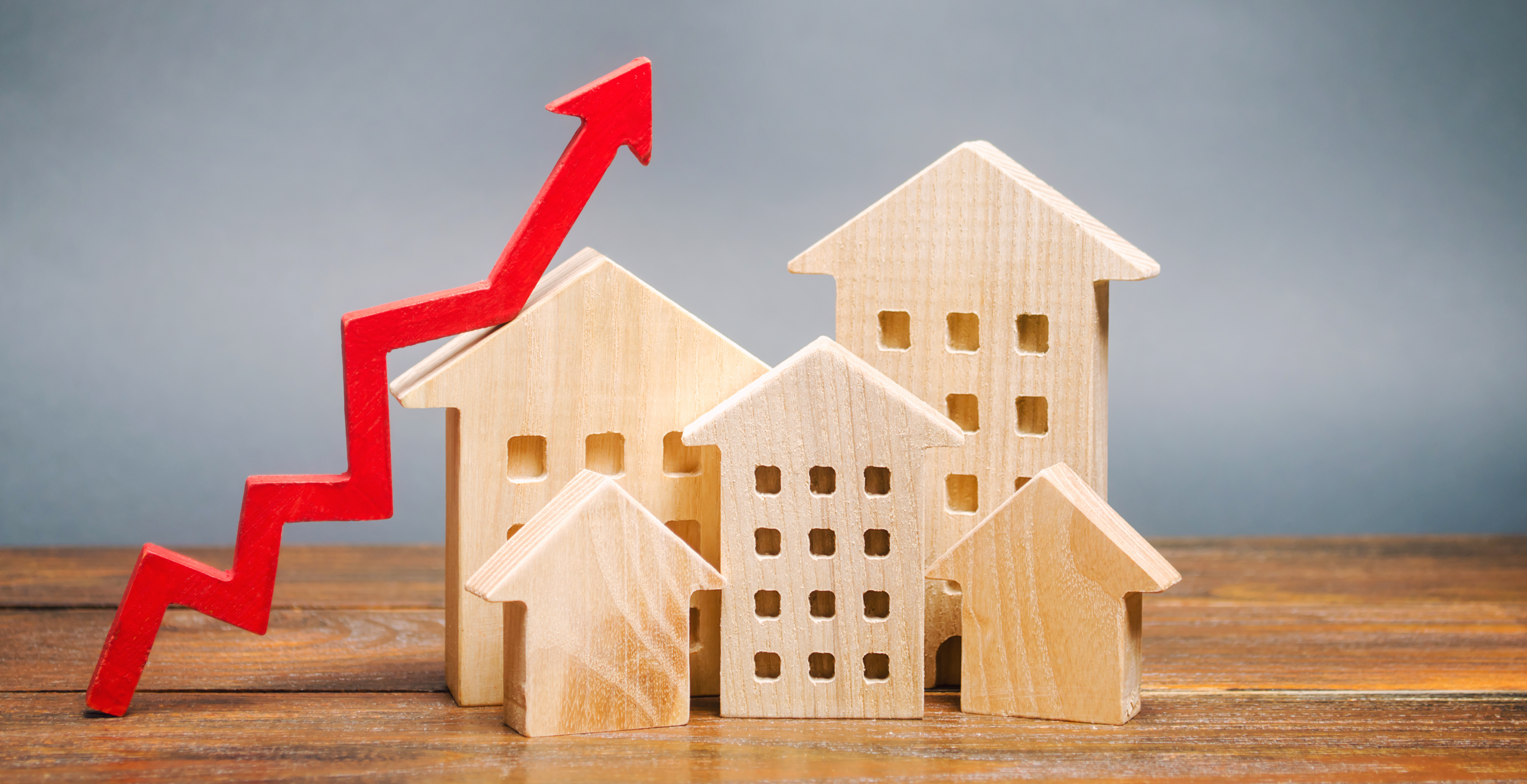 ---
Rent Control — yay or nay? The answer to this question varies depending on who you ask, not to mention current market conditions. In a hot real estate market, when rent prices are on the rise and apartment vacancy rates are low, the topic of rent control becomes one of great interest and debate among renters, legislators, and economists alike.
While placing limits on rental rates certainly has its appeal for renters, not everyone is in favor of rent control regulations. In this article, we'll define rent control, dig into the pros and cons of rent control, and let you decide if you're for it or against it.
What is Rent Control?
Rent control is a general term that refers to any legislation that restricts rental rates below market value in an effort to provide affordability and control the housing market. While the terms rent control and rent stabilization are often used interchangeably, technically, they are not one and the same. Where rent control in its purest form locks in set rental rates, rent stabilization is when rent increases are permitted, but only at a fixed amount, usually a small percentage.
Rent control laws are determined at the state and city level, varying by municipality. It is important to note that not every municipality has rent control laws. Rent control laws can:
Mandate rent control in the strictest sense or rent stabilization which is far more common.
Dictate a maximum price (commonly referred to as a rent ceiling) on what property owners can charge tenants.
Put limits on how much property owners can increase rental rates year to year for existing tenants as well as in between one tenant and a new tenant.
Where to Find Rent-Controlled Apartments
The majority of states in the US prohibit rent control. However, the impact of the COVID-19 pandemic on the rental market has brought the topic to the forefront in areas where rent control has previously not existed, or at least not for some time — take for example, Massachusetts, where ApartmentAdvisor is headquartered. The last time rent control laws were in effect in MA was in 1994. Yet, recent months have given rise to new calls for rent stabalization. As of the writing of this article, markets where rent control laws are in effect include California, Maryland, New Jersey, New York, Oregon, and the District of Columbia, among others. Notably, New York City is home to the most rent-controlled and rent-stabilized apartments in the country, with Washington DC, San Francisco, and Los Angeles also home to a high percentage of rent-controlled units.
Want to know if there are rent control laws in your state or city? Check out this rent control law map highlighting regulations by state.
The good news is that even in municipalities without rent control policies, property owners cannot institute rent increases on a whim. For details on when and how your landlord can initiate a rent hike, be sure to read our article called Rent Increases: Your Top 5 Questions Answered.
Pros and Cons of Rent Control
Understanding the pros and cons of rent control is more complicated than one might think. The topic of rent control raises weighty questions about social equity and free market economy. For example:
Is it fair to renters to let property owners keep raising the rent?
Is it fair to property owners to limit how much they can raise the rent?
Is rent control in the best interest of the economy?
Does rent control work?
These are just some of the questions that come up when exploring the advantages and disadvantages of rent control.
6 Pros of Rent Control
1. Affordability
Rent control laws keep apartment rental prices from skyrocketing to unaffordable levels.
2. Predictability
With rent control laws in place to limit how much property owners can raise rent year to year, renters can count on a stable rent that enables them to budget accordingly.
3. Less Moving Costs
Without unexpected rent increases to drive renters out of their apartments, they're more likely to renew their lease and avoid the costs of moving.
4. Sense of Community
Rent-controlled areas tend to have less renter turn-over, enabling tenants to put down roots and build relationships with neighbors, promoting a sense of community.
5. More to Save, More to Spend
With less money going toward monthly rent, tenants can put their money toward savings. And with more money in renters' pockets, they have more money to dine and shop locally, fueling small businesses in their neighborhoods.
6. Social Equity and Fairness
Rent control helps provide affordable housing to low-and-middle-income workers who our communities rely on and who would otherwise be unable to afford to live and work in the area.
6 Cons of Rent Control
1. Limited Availability
Even in municipalities with rent control, finding a rent-controlled apartment can be a challenge. Once a tenant lands a rent-controlled apartment, they aren't likely to give it up. Rent-stabilized apartments also turn over less frequently. Another factor that impacts supply is that in order to avoid diminishing returns on rent-controlled apartments, property owners can convert rent-controlled apartments into condos for sale.
2. Lower Quality
When property owners are limited on how much they can increase annual rent prices, they lack the incentive to spend money on improving their rental units. For this reason, many economists argue that rent control reduces quality. In addition, a lack of investment in the upkeep of rental housing can negatively impact the value of surrounding properties.
3. Unfair to Property Owners
Property owners rent apartments to make a living. When rent control limits their ability to raise the rent on par with the market rate, but property taxes continue to rise, it can become increasingly difficult to profit from their rental properties.
4. Less Mobility for Renters
Motivated by their desire to avoid paying more on their monthly rent, tenants in rent-controlled apartments often feel they have no choice but to stay put in a place even if their needs have changed or the quality is lacking.
5. Older Buildings, Fewer Amenities
Rent-controlled units tend to be located in older buildings that lack the amenities found in newly constructed apartment complexes.
6. Market Distortion
Free market advocates believe that rent control laws interfere with market forces, negatively impacting the housing market. When restrictions are placed on how much property owners can charge for rent, they are less inclined to invest in an area. As a result, developers are less likely to build new apartment rental complexes in rent-controlled municipalities, resulting in decreases in inventory and housing shortages in the long run.
The Bottom Line
For every pro of rent control, there's a con. Whether you're in favor of rent control or not, understanding the market rate is an important factor in choosing a rental. If you're searching for an apartment, be sure to check ApartmentAdvisor, where every listing comes with an unbiased deal rating from Great to Fair to Overpriced based on market value.
We rate and sort every listing based on fair market rent.