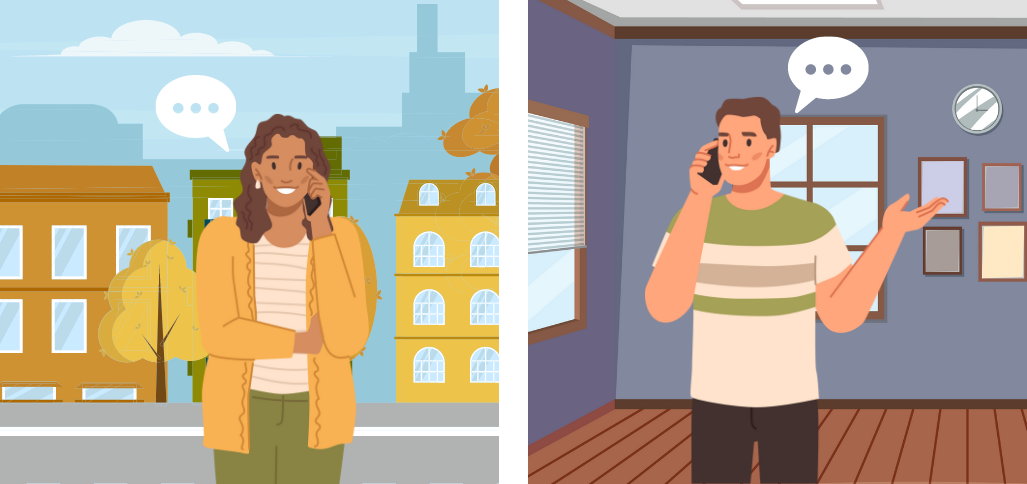 ---
Part of a strong rental application is a list of reliable personal references who can tell a potential landlord or property manager why you would be a great tenant to have in their rental unit. But what makes a good reference, and what is the etiquette around getting and giving a reference?
We break down everything you need to know about getting references during the rental application process below.
What Do Landlords Look for in a Reference?
The ideal reference comes from an informed, objective, and trustworthy party and shows a landlord that a prospective tenant has a history of being a responsible and financially stable person. A potential landlord or property manager wants to know that you will make your monthly rent payments on time, follow rules, and take proper care of the rental property. If you have any red flags in your rental history like a prior eviction or a lower credit score, a reference can also explain to your landlord why you would still be a good tenant and how you are working to improve your score.
A good reference will showcase these qualities and hopefully convince a landlord to take you as a tenant. Plus, if you are in a highly competitive rental market, a good reference can make your application stand out against others. Keep in mind, though, that a reference's contents can and should depend on who is giving it. We discuss what people in your life may make a good reference in the following section, but for example, a former property manager would be better equipped to discuss your experiences as a tenant while an employer or coworker could more accurately attest to your income and general responsibility.
Who Would Make a Good Reference?
There isn't a cut-and-dry hierarchy when it comes to who the best references are (except for maybe former property managers or landlords). There are a few different kinds of people you can ask for a reference when submitting a rental application:
Former landlords or property managers, especially if you had a good relationship with them during your tenancy, are perhaps the best references because they can most clearly explain why you are a good tenant. Always aim to have at least one former property manager or landlord as a reference when submitting your rental application, unless it is your first time renting.
Former and current employers or co-workers can directly speak to your work ethic and verify your income, but can also comment on how you are a responsible, helpful, and kind person at work. It can be uncomfortable to ask a co-worker or employer for a reference if you do not have a close relationship, but if you are looking for a trustworthy and objective person to speak on your behalf, they are a good option.
Family friends, mentors, and community leaders can make effective references if they know you well and are willing to vouch for you — especially if you are a first-time renter and feel you don't have many options for references. Find someone who has known you for a while and who is well-respected in the community, like a doctor or local politician, to provide a character reference.
Pick at least two references from this list. Ideally, you'd have two previous landlords or property managers to ask for references — but make sure to pick at least one if you can. To make a rental application really stand out, pick three or four references. Try to limit the amount of references you pick who may be biased in your favor, like family friends or mentors, and stay away from asking close family members. If you are asking a family friend for a reference, only use one. Try to find a balance in your references so that they paint an objective, positive image of you.
Reference Etiquette and Expectations
Now that you have a general idea of who you'd like to ask for a reference for your rental application, what can you and they expect?
First things first, references can come in a few different forms. Some landlords will accept a written and signed reference letter from your references, while others may want to call them up and have a conversation where they can ask questions about you as a tenant and as a person. It never hurts to ask a potential landlord what they would prefer.
However, in a competitive market, apartments are leased quickly, so you may not have time to go and ask each of your references to write you a letter. If you are in a competitive rental market, it is best to cover your bases ahead of time.
No one likes to be surprised by being asked for a reference, so have a conversation with the people who you would like to provide as references on a rental application before you even start your apartment hunt. Make sure they are comfortable giving you a reference, especially if they are not a past landlord or property manager (as they are the only ones used to giving apartment references for former tenants).
Have a conversation with each of your selected references before you start your search and ask them if they have the time to write a signed letter in advance. There are many templates online that can help them along the process. If they do, great! Collect the letters, make scans or copies of them, and prepare to send them along with your apartment application. Let your reference know that the landlord may still call them to verify the reference. If they don't have enough time to write a letter, don't worry. Your prospective landlord will almost certainly accept a list of names along with contact information. Provide email addresses as well as phone numbers to make it easy for them to coordinate a time to speak.
If you are worried how they may portray you in a conversation with a prospective landlord, ask them a few questions about what they expect to say in the conversation with the landlord. Remember: If someone is agreeing to be your reference, then they will likely only say positive things about you. Don't stress!
The Bottom Line
A reference check is a vital part of the tenant screening process and can make or break a rental application — especially if you are in a competitive rental market or currently have a less-than-stellar rental history. A good reference is one who is informed, objective, and positive when speaking about you as a tenant, whether they are speaking to a prospective landlord on the phone or writing them a letter. To ensure everything goes according to plan when applying to an apartment, let your rental references know you'd like them to speak on your behalf before starting your apartment hunt.
We rate and sort every listing based on fair market rent.