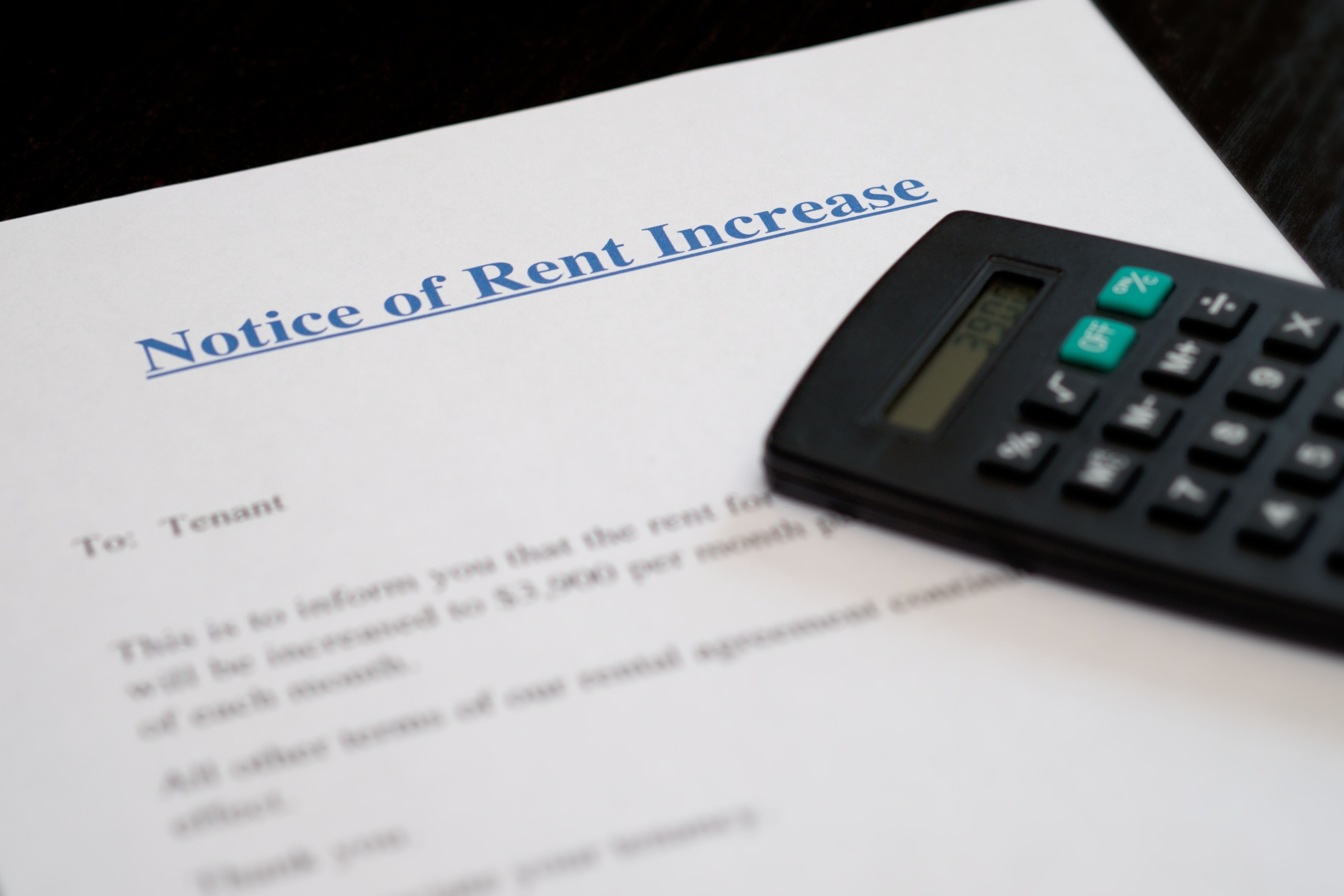 ---
When the real estate market is tight and rent prices are through the roof, the last thing a renter wants to get is a rent increase letter. But it happens—and depending on where you live and the timing of the rent increase, it may be completely within a landlord or property manager's rights to raise your rent. In this article, we'll answer the 5 rent increase questions on every renter's mind:
1. Can my landlord raise my rent?
2. How much notice for rent increase?
3. When can't my landlord raise my rent?
4. How much can my landlord raise my rent?
5. Can you negotiate rent?
1. Can my landlord raise my rent?
Unfortunately, unless you live in a municipality with rent control, the answer to the question of can your landlord increase your rent is generally—ugh—yes. While no renter wants to see their monthly rent go up, the good news is that your landlord can't raise your rent any time they like. They must wait until your lease ends before putting a rent increase into effect.
2. How much notice for rent increase?
In most states, a notice of a rent increase must be provided in writing, and rent increases cannot start until your lease is up (unless otherwise noted in the rental agreement).
In the case of a year lease, this means that renters can expect their monthly rent to remain the same for the duration of the lease. However, you should not be surprised to receive written notice of a rent hike as the end of the lease approaches, usually with a 30 to 60-day notice.
When it comes to a month-to-month lease, the only advance notice a landlord or property manager is required to give a tenant is a 30-day notice.
3. When can't my landlord raise my rent?
In municipalities protected by rent control laws, landlords are subject to restrictions on how much they can raise rent (if at all). It's important to note that renter laws vary from state to state, and even city to city.
4. How much can my landlord raise my rent?
In most areas without rent control laws, when your lease is up, your landlord can increase your rent as much as they like. However, landlords know that if they raise rent to a level that significantly exceeds the market value of an apartment, they won't only lose their current tenant, but they'll have a hard time attracting a new one.
In a stable real estate market, renters can typically count on rent increases somewhere in the ballpark of 2% to 5%. But when market conditions vary, like, say during the Covid-19 pandemic, that's when renters can experience big rent price fluctuations from one lease term to the next.
If your lease renewal includes a rent increase, one thing to keep in mind is that a rent increase can impact the amount you owe for your security deposit. In other words, if your monthly rent goes up, your security deposit goes up with it.
5. Can you negotiate rent?
While many renters don't realize they can negotiate rent, it is possible. But, that doesn't mean it will be easy. The truth is that in a competitive real estate market, negotiating rent can be difficult. That being said, it's always worth a try.
Examples of how to convince your landlord not to increase your rent include making your case politely, using market comps to support your reasoning, offering to pay more upfront, committing to a longer lease, and more. In fact, we've written an article full of tips and advice on How to Negotiate Rent.
The Bottom Line
In rental markets where rent control laws don't prevent landlords and property managers from increasing your rent, you're likely to find notice of a rent hike in your mailbox as your lease nears its end. The only question is what to do about it. First things first, negotiate. If that fails, you have a choice to make: pay up or move out. As you consider whether you can afford the rent increase, be sure to take into account the expense of moving or whether adding a roommate to your lease could help cover the cost of the higher monthly rent.
We rate and sort every listing based on fair market rent.