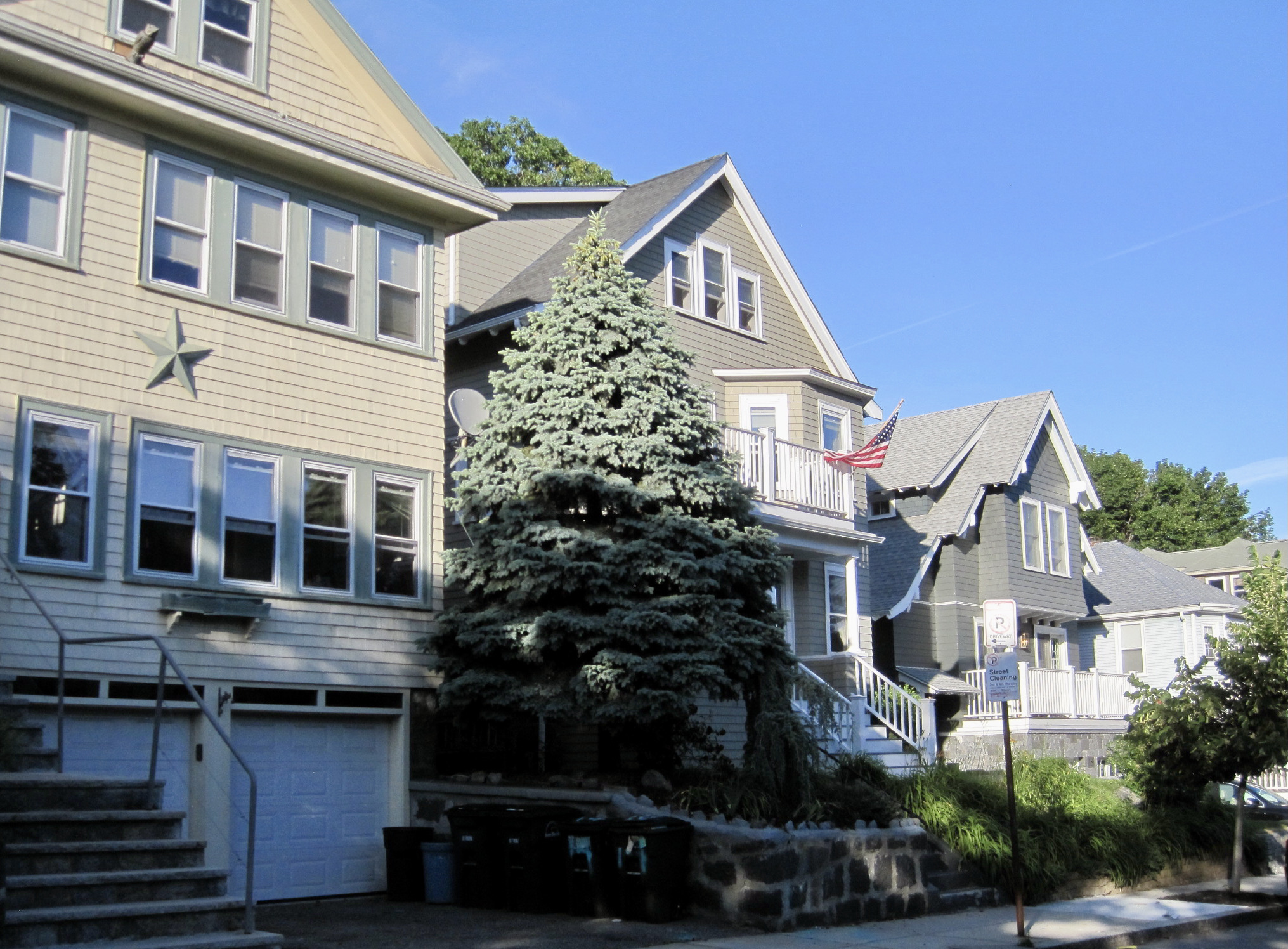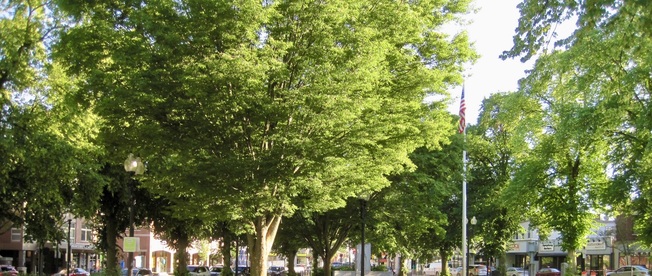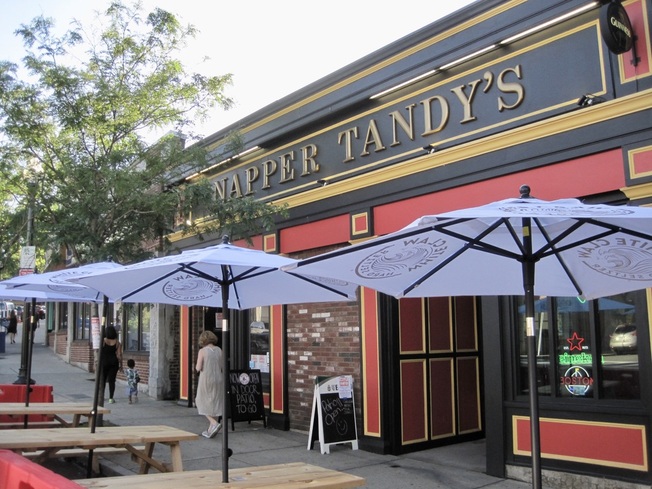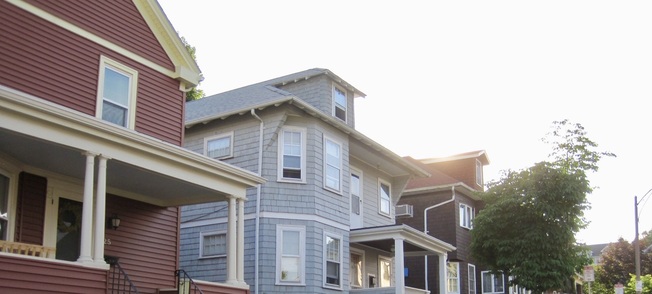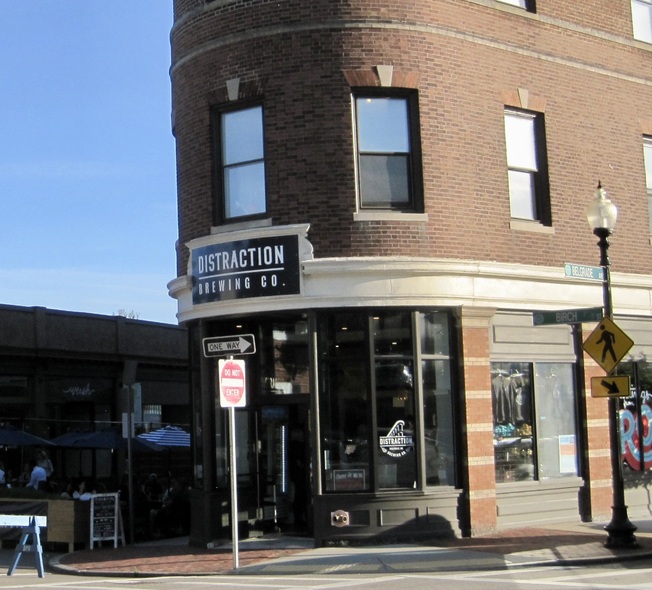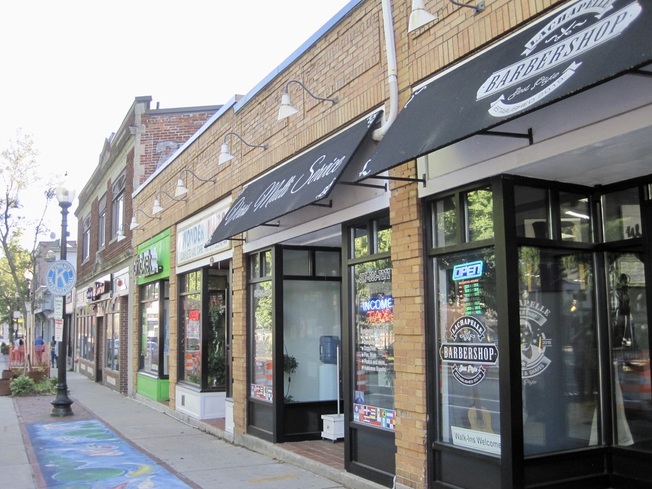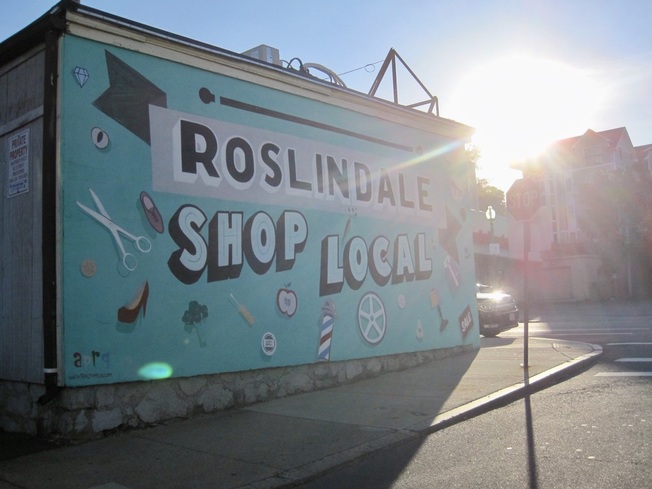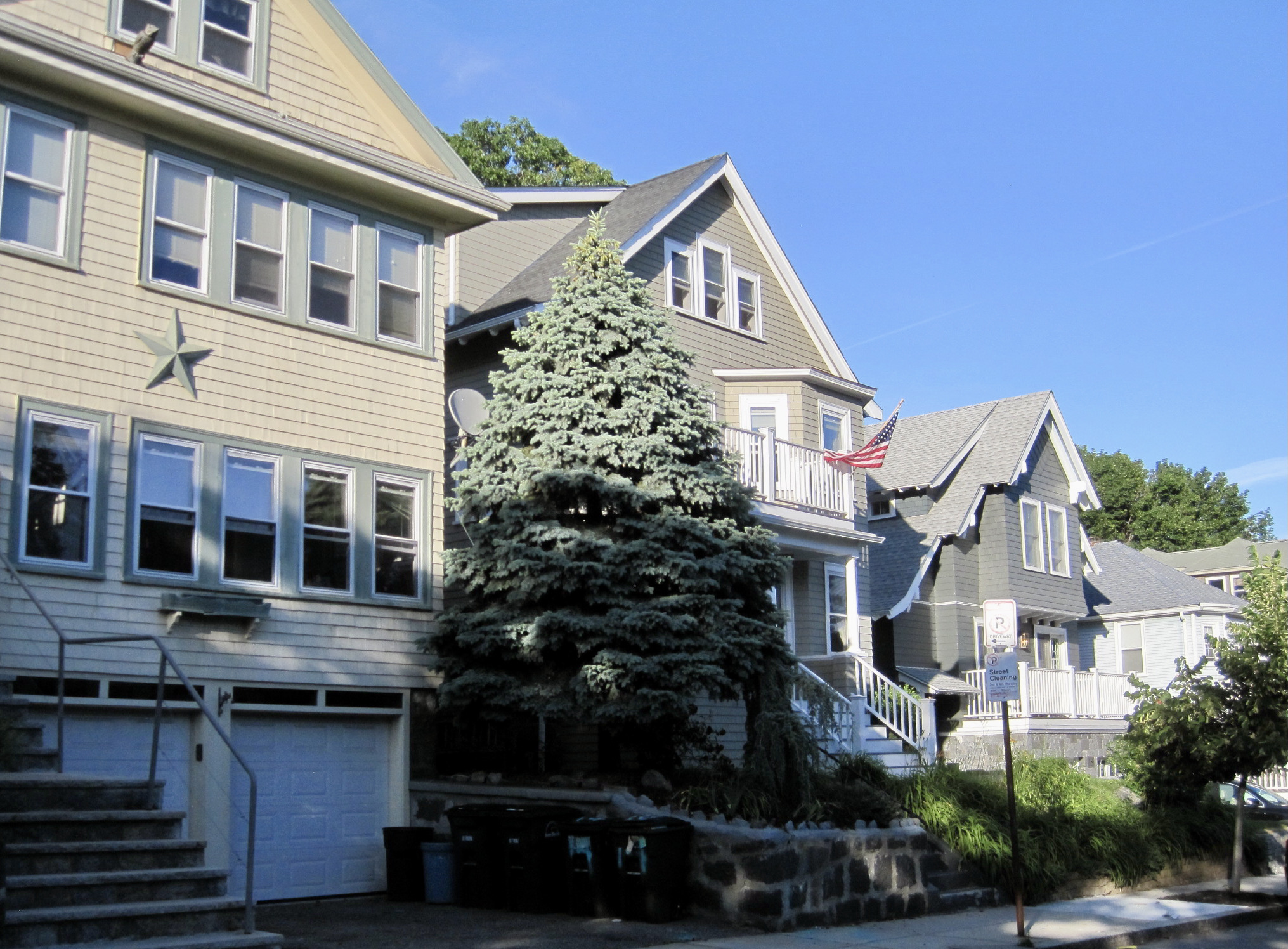 ---
| | Median Rent | Median Sqft |
| --- | --- | --- |
| Studio | $2,426 | - |
| 1 Bed | $2,200 | 641 sqft |
| 2 Beds | $2,600 | 1,029 sqft |
| 3+ Beds | $3,200 | 1,350 sqft |
If you're looking for a cozy neighborhood feel that's still accessible to the city, Roslindale is a great place to live. The neighborhood has undergone a boomerang of changes, ironically, due to that connectivity to Boston. Just six miles south of the city, Roslindale was once called South Street Crossing as a "streetcar suburb" whose railroad station at South Street (where the modern Roslindale Village MBTA stop now sits) led to its business center boom.
In the 1950s, Roslindale, or "Rozzi" as it's often called today, thrived as a major commercial area. Locals, mainly Irish and Italian families, frequented Roslindale Square to shop its showrooms, food markets, and department stores. Then in the 1970s, with the advent of the shopping mall came suburban sprawl. As people began moving to nearby Dedham, Milton, and Quincy, the neighborhood economy wilted. But in the 1980s, Rozzi started its comeback.
The area around Roslindale Village, also called Roslindale Square, is once again a lively center of rich culture, great places to eat and drink, small local businesses, and fun seasonal festivals. Even with its renaissance, Rozzi has kept its neighborhood atmosphere. So close to the city, locals still think of it as a suburb inside Boston—one that's less trendy than neighboring Jamaica Plain but more vibrant than West Roxbury next door.
The only MBTA subway stop that's close enough to service Roslindale is Jamaica Plain's Forest Hill Station on the Orange Line. But residents often take the Needham Line Commuter Rail from Boston's South Station or Back Bay. Running through the center of Roslindale, with stops at Belgrade Avenue and Roslindale Village, commuter rail riders can be in the neighborhood in just 15 minutes and transfer to bus service from there.
Recent community efforts have transformed Roslindale into a more bike-friendly neighborhood. Initially an experiment, a bus-bike lane has become a permanent throughway allowing bikers and bus riders to share a 1.5-mile stretch located along Washington Street, running from Roslindale Square to just south of Forest Hills MBTA Station. During peak periods, from 5-9 a.m. on weekdays, this road that serves nine of the MBTA's busiest bus routes becomes a bus-only lane, then changes back to a parking and on-street bicycle lane during other times of the day.
Drivers will find it easy to get around Roslindale. And with well-connected bus routes plus car-sharing services available, it's possible to live here car-free. Residents can walk around Rozzi Village or the Metropolitan Hill - Beach Street area for most things they might need, with the Beach Street area offering more than 60 restaurants, bars, and coffee shops, combined.
Though Rozzi has diversified from its Italian and Irish upbringing, the Italian cuisine here competes head-to-head with the likes of Boston's North End. Delfino restaurant has become a culinary destination serving family recipes that originated in Rome, Naples, and Bologna. Right around the corner, Sophia's Grotto offers another taste of Italy tucked away with a cozy patio out back to add to the European romance.
When you're in the mood for Asian fare, Village Sushi & Grill serves a pan-Asian menu with Japanese and Korean gourmet dining. For the best of both worlds (or countries, in this case), start with a maki roll and miso soup, then follow it up with a warm bowl of bibimbap, a Korean dish of white rice topped with pickled vegetables, sizzling beef, a fried egg, and a chili pepper sauce.
Plates get a little more adventurous at Shanti, where you can sample traditional Indian, Pakistani, and Bangladeshi foods. There are also plenty of vegetarian-friendly and vegan options on the menu.
Reflecting Rozzi's neighborhood ambiance, The Square Root café set out to create an environment like no other. You can order coffee just as well as craft beer and stay for a while to work or take in live music. If you'd rather grab and go, pop into Fornax on Corinth Street for artisanal breads baked from scratch along with sweets, soups, and homemade sandwiches. Or have a quick bite at the family-style Blue Star restaurant down the street, where you can fill up on pancakes and omelets galore.
For pizza, burgers, or Irish pub food, Napper Tandy's should do the trick. Plus you can wash your meal down with a beer from a mahogany horseshoe bar or one of many high-top tables.
Speaking of beer, Roslindale has a brewery of its very own. Distraction Brewing Company on Belgrade Avenue recently opened its 80-seat taproom in 2019. The small craft brewery makes a selection of pale ales, IPAs, and porters, which you can sample from its outdoor beer garden.
Roslindale has a great selection of quaint and original boutiques and markets. Every Saturday, June through Thanksgiving in Adam's Park, there's an open-air farmer's market where you'll find fresh produce and food items from local growers and artisans.
For gifts and small indulgences, duck into Joanne Rossman, where you'll find whimsical antiques, jewelry, art, books, and the owner's signature scarves and slippers. The shop prides itself on carrying "the unnecessary and the irresistible." Pick up things as varied as Portugal tile soap, vintage puzzles, and cocktail cherries. Hey, you'll never know when you'll need those.
Treat your house guests or yourself to Solera, a wine shop with an impressive selection of vino and ale. Each of its more than 500 different wines and about 100 different craft beers are carefully selected from its staff and imported from all around the globe.
To shop for the sake of surprise, go on the hunt at The Thrift Shop of Boston. There are shelves of old CDs, antique knick-knacks, and an eclectic mix of old-timey furnishings. Part of the delight is that anything you buy benefits The Home for Little Wanderers, a family and child service agency dedicated to the well-being of at-risk children and their families. They often hold red tag sales on clothing and shoes with prices marked down to $1.00. You can also donate personal items and home goods if you're ready to refresh your apartment and clean out a few closets.
For grocery shopping, there's your typical chain supermarket in the neighborhood, but when you have a special occasion or just want to cook up a storm, pay a visit to the halal butcher (who is also the owner) at Quality Meat Market. Locals swear by the fresh chicken and cut-to-order meats—from grass-fed hanger steak to lamb and goat.
For handmade pork sausages, there's nothing like shopping at Tony's Market, part-culinary and part-cultural adventure. The owner insists his secret ingredient is none other than love. Customers certainly feel it in his careful packaging of meats, delicate slicing of prosciutto, and attentiveness in grinding sirloin into hamburger. If you aren't a meat lover yet, talking with Tony could change your mind.
This neighborhood likes its gatherings. From farmers markets to Open Studios, events in Roslindale shine a light on the unique character of its community. The town hosts an annual Halloween Party with neighboring West Roxbury and Hyde Park. In December, Rozzi puts on a Holiday Market closing off a street where local small businesses sell their gifts and goods and local restaurants, their food and drinks. You can also enjoy a Holiday Tree Lighting and the starting point of Rozzi's annual parade at Adams Park. To live here, you might need to save room on your calendar for events throughout the year that bring the residents out to rub elbows, adding to the warmth of this suburb within a city.
Another star of Roslindale is Arnold Arboretum of Harvard University. The 265-acre park and the oldest public tree garden in the U.S. welcomes people from near and far. Hike a trail or two and find some glorious views of Boston from its rolling hilltops. A little further down, and officially part of Jamaica Plain, a small pond offers a 1.5-mile jog path and a boathouse where you can rent a sailboat for the day in season.
There are local pubs where you'll find pool tables, dart boards, or sports on large screen TVs, but by and large, Roslindale is a little more subdued after dark. For many residents, that's the draw of living here. You can head to Jamaica Plain for a livelier night out and return to the quiet comfort of your home.
New England College of Optometry (NECO), the oldest continuously operating school of Optometry in the United States, runs a Center for Eye Care that is the patient care teaching facility for its students hailing from 34 states and eight countries. One of its two comprehensive vision centers is located in Roslindale on Washington Street.
We rate and sort every listing based on fair market rent.