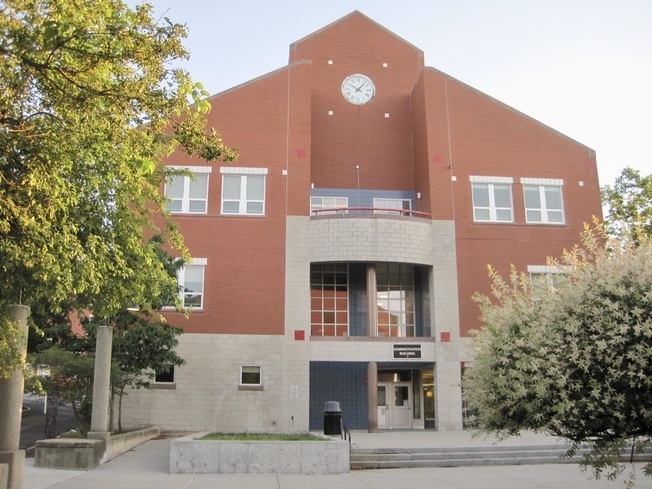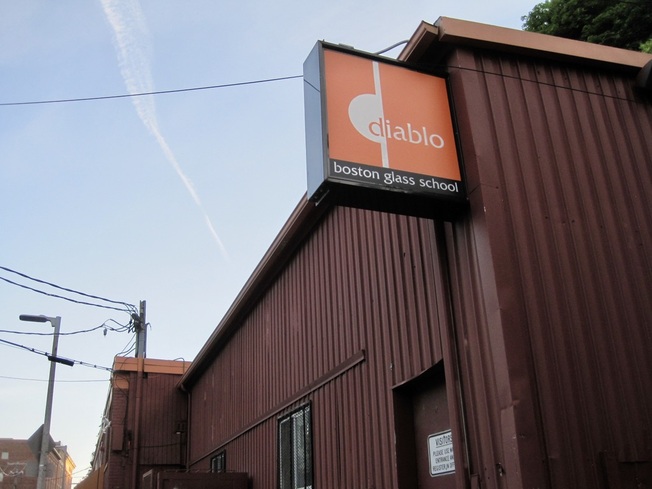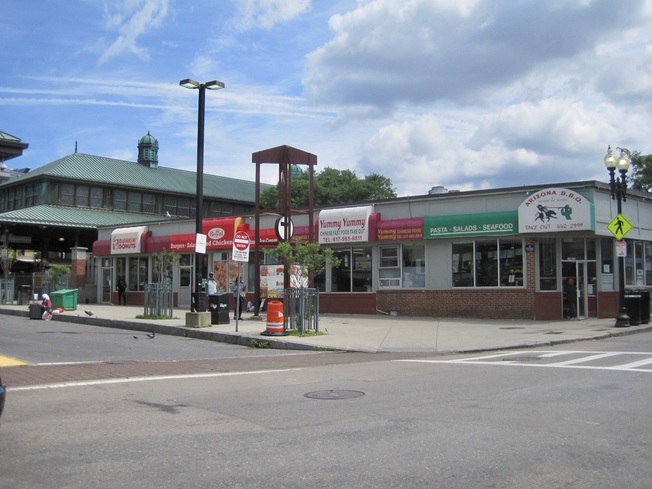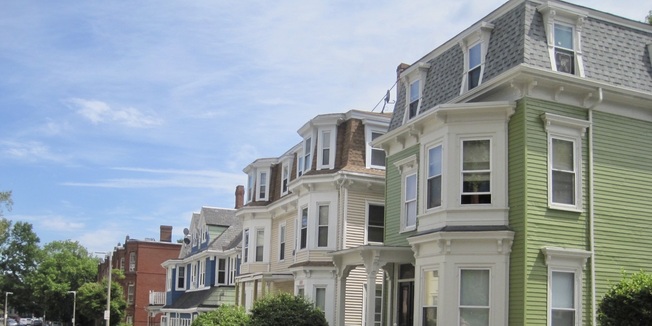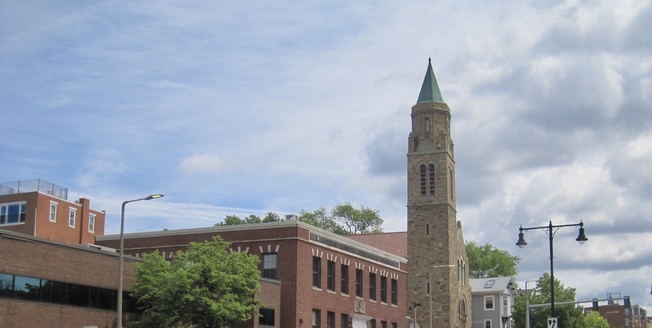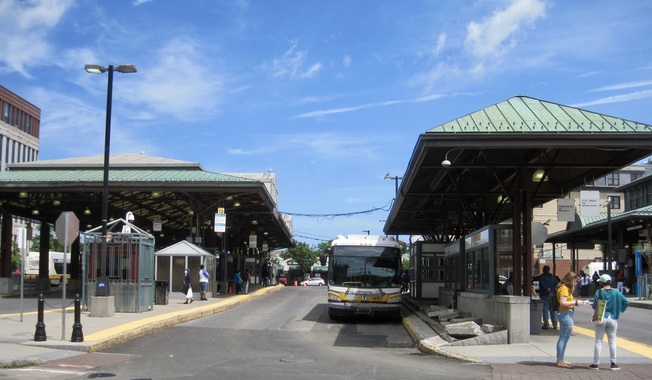 ---
| | Median Rent | Median Sqft |
| --- | --- | --- |
| Studio | - | - |
| 1 Bed | $2,200 | 691 sqft |
| 2 Beds | $2,700 | 900 sqft |
| 3+ Beds | $3,650 | 1,400 sqft |
Roxbury is the heart of Boston's African American community, along with some Hispanic, Caribbean, and Asian residents. But this wasn't always the case. One of Boston's oldest areas, originally named "Rocksberry" for its rocky soil, the neighborhood of Roxbury began as a farming community, where many prominent colonial figures lived. After the mid-19th century, when Boston experienced an influx of Irish immigrants, Roxbury started to become more diverse. German immigrants soon followed and brought their beer-making culture with them, establishing breweries along the Stony Brook. Later, a large Jewish community grew around Grove Hall and Blue Hill Avenue, stretching into Dorchester.
It wasn't until the 1940s that Roxbury became home to a growing number of African Americans. By 1960, the once predominantly white neighborhood had become a mostly black population.
Roxbury holds some cultural significance not only for the Boston area but for the country. It was here where jazz artists defined that musical genre in Boston. It was here where Dr. Martin Luther King, Jr. ministered at the 12th Baptist Church. And it was in this neighborhood that Malcolm X spent seven of his formative years at 72 Dale Street, now on the National Register of Historic Places.
The neighborhood is made up of several districts which include the areas around Nubian Square, Fort Hill, Crosstown, Grove Hall, Egleston Square, and Blue Hill Avenue. These areas are bustling with restaurants, museums, and cultural sites that reflect the rich diversity, living history, and creative economy of Roxbury. Despite the growing number of families, young professionals and students living here, as well as the strong sense of community that characterizes the neighborhood, certain parts of Roxbury have seen higher incidences of crime than other Boston-area locales.
When it comes to running daily errands, Roxbury is pedestrian friendly. However, how easy it is to walk to public transportation depends on where you live in the neighborhood. Along the west and eastern edges of Roxbury, about 20 bus lines run frequently, if not always on time. But the center of the neighborhood is not very MBTA-friendly. On the west side, residents have access to the Orange Line with three stops in or next to the neighborhood at Jackson Square, Roxbury Crossing, and Ruggles. On the east side, there are Commuter Rail stops at Uphams Corner and Newmarket. Though the neighborhood is not very car-friendly, as it's literally next door to Boston proper (notorious for its traffic congestion,) nearby highways are easy to reach. For cyclists, the area from Malcolm X Boulevard over to Massachusetts Avenue and east of Tremont Street are bike-friendly.
Restaurants in Roxbury offer some of the most interesting and authentic dining, including West African, Southern, and Caribbean food. Enjoy working your way around cuisines from far-flung places like Ethiopia, Nigeria, and the Dominican Republic to regional specialties from Louisiana and Texas.
At Fasika Café, the sister of Fasika Ethiopian restaurant in Somerville, enjoy the tradition of breaking injera, a sourdough flatbread torn into pieces by hand and used to scoop bites of various stews spooned on top of the bread. The experience of this communal meal eaten from a center basket should be enjoyed slowly. Finish it off with an Ethiopian coffee (knowing the coffee plant originated in Ethiopia).
For a sampling of more West African food, this time from Nigeria, head to Suja Joint. This elegant restaurant, bar, and lounge has a menu that is entirely gluten- and dairy-free, and any dish can be made vegetarian upon request. Come often to work your way around different Nigerian stews featuring fish, goat, beef, or chicken, and a choice of fufu, a dumpling made from whole wheat, cassava, yam, or corn. On weekends, enjoy live music and dancing in the bar and lounge with your Gulder, a Nigerian lager.
For Southern-style cuisine, pop into Soleil. It's an over-the-counter restaurant that offers hearty breakfasts and lunch. Order your eggs any way you like with turkey bacon, sausages, or salmon cakes garnished with Louisiana Creole remoulade. Or try an omelet so you can compare it to one at the Silver Slipper on Washington Street. Another homey diner, Silver Slipper also serves up a Southern-style breakfast, including some of the best grits around and Texas-style French toast. Note that everything on the menu fits a college student's budget with prices under $10, but it's cash only.
Want to splurge on a Sunday? Grab brunch at Darryl's Corner Bar & Kitchen, serving its soul food alongside live jazz music. Come back for entertainment Thursday-Saturday nights, too, when you can fill up on plates of chicken and waffles, Creole jambalaya, or Cajun shrimp and grits.
Next up, try Middle Eastern and North African halal eatery Ashur Restaurant, a popular meeting spot for locals and college students. Its Somalian owners created a menu of traditional dishes like chicken kebab and cubed goat meat served with rice or spaghetti. Come hungry because Ashur has a reputation for generous portions. But save room for a dessert of Ashur cake, baklava, or a sweet sambusa with a cup of Somali chai tea.
A real community hub worth checking out is Dudley Café. Get micro-roasted coffee and nibble on creative Indian-Asian plates. Besides a java jolt and snack, know that your business helps the owners support youth empowerment in the greater Roxbury area. In working with local youth programs, schools, community organizations, and other businesses, Dudley Café helps provide internship programs and employment resources for young folks in the neighborhood.
When it comes to shopping in Roxbury, you can get most anything you need at the Washington Park Mall on the corner of Martin Luther King Boulevard and Warren Street, across from the Roxbury YMCA. There's a Marshall's with various off-price sundries, Save a Lot for discount groceries, Beauty Line clothing shop, Expressions store for footwear and accessories, and even a couple of wireless service providers if you're shopping for a cell phone.
If you're looking for African foods you can make at home, stop into Jalloh's African Market. You'll also find clothes, medicines, and other items imported from Africa here. Also worth a visit: Ethiopian Market, Kaba African Market, and Merkato—all shops that sell a variety of African and Caribbean spices, groceries, clothing, and beauty products.
Need a new book? The owners of Frugal Bookstore welcome readers of all kinds. They're passionate about promoting literacy within the community. The prices are extremely reasonable, and you can even buy in bulk if you want to grab titles for your next book club event.
Got a green thumb or want to grow one? Boston Gardeners is the city's first complete hydroponic and organic gardening supply center. Pick up your own grow lights, soil, fertilizer, and everything you need for your home, greenhouse or urban farm. They even have cannabis consultants on staff to help you cultivate marijuana seeds or clones. Adults in Massachusetts are allowed to grow up to six cannabis plants per person and up to 12 per household in their homes.
Roxbury residents enjoy access to plenty of greenspaces. The most prominent is the 527-acre Franklin Park. So grand, it connects Roxbury to the neighborhoods of Dorchester, Jamaica Plain, Mattapan, and Roslindale. It's the largest of the Emerald Necklace of parks designed by renowned architect Frederick Law Olmsted. Some of the park's most notable attractions include the historic Bear Cages, Scarboro Pond, and the Franklin Park Zoo. For more rigorous activities, the park also encompasses playing fields, the William Devine Golf Course, and a renowned cross-country running course.
Living here, you may also appreciate how Roxbury celebrates community culture through visual and performance arts. Take in a dance or theatre show at the Roxbury Center for the Arts and view a Nubian king's burial chamber at the Museum of the National Center for African-American Artists. Or see what's happening at Hibernian Hall that houses programs and initiatives of ACT Roxbury, the community's cultural and economic development program for arts, culture, and trade. Just wandering around Nubian Square itself offers a canvas of public art in its retail shops, bookstores, and eclectic cafes.
Roxbury is home to Roxbury Community College, a co-educational public institution of higher education offering students Associate Degrees and certificate programs in 16 different fields. The school has an open admissions policy and offers credit for life experiences.
The Boston campus for Gordon-Conwell Theological Seminary's Center for Urban Ministerial Education (CUME), located on Warren Street, hosts over 400 students. Founded in 1976, the school provides urban ministry training for Hispanic/Latino, African American, Asian, and other ethnic minority pastors and church leaders locally and throughout the U.S. Its main campus is on Boston's north shore.
Emmanuel College, a Catholic, co-educational, residential, liberal arts and sciences college, runs its Notre Dame Campus in the historic Fort Hill/Highland Park neighborhood of Roxbury. A living-learning opportunity for upperclass students, the program focuses on community service, social justice, and a more reflective life. This different campus experience is meant to giving participants a deeper sense of Emmanuel's mission.
Further, the Eastern Nazarene College, a private Christian college based in Quincy, offers Adult Studies/LEAD classes in Roxbury.
We rate and sort every listing based on fair market rent.