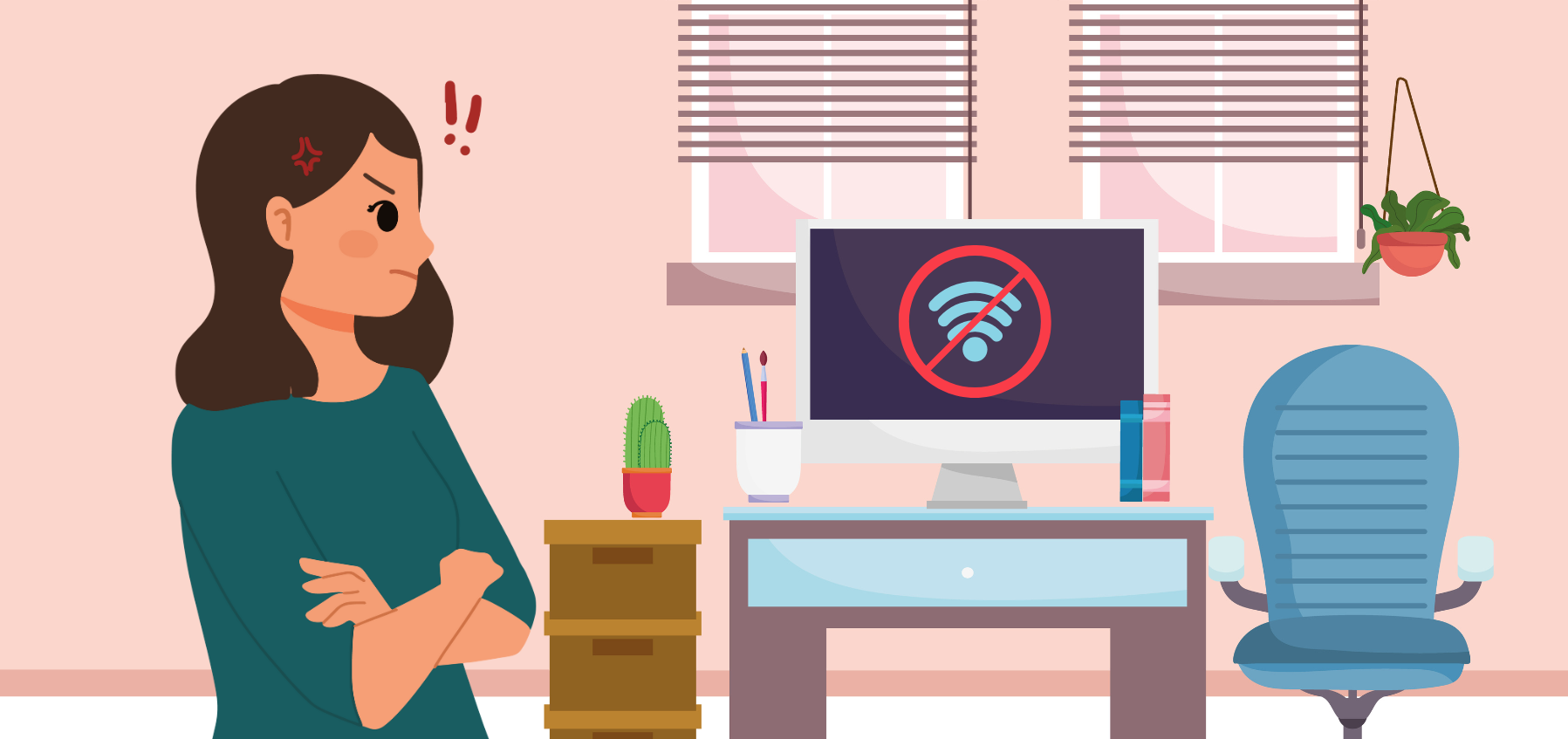 ---
Some older apartments have charm, others have exciting histories, and, unfortunately, many have problems and require lots of upkeep. These problems can range from minor inconveniences to full-blown safety hazards, but being a renter in a city with older infrastructure often means having to make some compromises — especially if you are renting an apartment in a smaller building, like a duplex or multifamily home. In this guide, we cover common problems that you may encounter in an older apartment building — as well as how to deal with them. 
The Wi-Fi in My Apartment is Slow or Unreliable.
Internet access is so essential to life these days that some countries and international organizations are starting to consider it a human right, but in older apartments, signals can be weak, blocked, or vary over the day. If you are having connection problems, first make sure your router is placed correctly. They should be high up and central to your apartment, so try to find a shelf or table in a common area. If you still have issues, there are a few possible reasons: 
Wi-Fi is one of a few utilities that is almost always the tenant's responsibility to take care of, so you'll most likely need to figure this one out yourself. You can try to troubleshoot the issue by downloading an app like WiFi Analyzer for your phone, which will let you see signal strength and the number of other nearby devices and networks. If the problem isn't interference, you can try using a range extender or repeater to bring the signal to you. If interference is the problem, you'll need to get an ethernet cable and plug in to the router directly. A wired connection can also help with the other problems. 
I Can't Move Furniture Up My Narrow Staircase.
We all know the scene from Friends where the characters try to move in a couch up a flight of stairs, resulting in Ross screaming "Pivot!" over and over again. Furniture is heavy and bulky, and the doors and stairwells in older apartments can be narrow. Fortunately, we have Ikea — known for their easily assembled (and for these purposes) disassembled furniture, which can make moving into an older apartment easier. Most non-Ikea furniture can be partly disassembled as well. If you're struggling to move a bulky piece of furniture up a narrow stairwell or through a small doorway, try taking a few pieces off. You can take legs off tables and drawers out of dressers. You might need tools like socket wrenches and directions to get some things off, but those are available at most hardware stores.
My Apartment Gets Too Hot — Even in the Winter.
Older apartments built before air conditioning can be brutal in the summer. People used to sleep on porches and fire escapes. For those who don't want to camp outside their apartment, consider some DIY solutions. You can also make a DIY air conditioner with a fan, a foam cooler, and bags of ice. 
Some apartments have the same problem in the winter. Old radiator heaters can produce a lot of heat, which are great for drying wet socks or gloves in the winter, but they can produce more heat than needed these days and make rooms boiling hot. In New York City people often leave their windows open in the winter because their radiators are too active. For those of us who pay for our heat, the radiator's output can be changed with a knob or valve you adjust with a wrench.
The Floors in My Apartment are Uneven.
It's pretty surprising when you move into a new place, set up your desk and your chair for the first time, and then watch it slowly roll away because the floor isn't fully level. This can happen because the building's weight shifts the soil over time – though there are similar, but more severe issues, like water damage to the floor or even the foundation of a property, which should be taken up with the landlord or a building inspector. But if your place has a little bit of a slope, you can slide small items like scraps of wood, folded up pieces of paper, or pennies under effected furniture. You can also purchase furniture levelers and leveling feet. For the desk chair, though, a carpet or chair mat can work wonders (as well as protect the floor). If this becomes a bigger issue, perhaps you can even try to negotiate a monthly rent reduction with your landlord or property management company.
I Have Ungrounded Outlets in My Apartment.
When I moved into my current rental unit, the departing tenant handed me an adapter and a power cord and said, "You'll need these." I started to say I had my own power strip, but he pointed to the only outlet in the room, and I saw that instead of the normal outlet I was expecting, with two straight holes and one round hole, it just had the two straight holes. In other words, the outlet was ungrounded.
This is a problem for a few reasons. According to Kolb Electric, ungrounded outlets can:
Cause electrical fires.
Damage electronics and appliances plugged into them,
Shock people or pets.
Ideally, this is something that you'd notice on a walkthrough — but if you're looking for a quick fix and need to plug something in, you can purchase an adaptor. However, because ungrounded outlets can be dangerous, they are definitely an issue you'll want to bring up to your landlord or apartment manager, who can fix the issue with the help of an electrician.
The Bottom Line
A maintenance request can't solve all of your problems. If you're living in an older apartment, it may have issues that the property owner can't fix right away — like slightly sloped floors or extremely narrow stairwells. However, there are a few adjustments we suggest that will help make your old apartment feel more habitable. Keep in mind: Some issues can suggest safety concerns, like chipped or peeling paint (which can indicate more serious water leaks), faulty safety features (like non-functioning smoke detectors), or a landlord who doesn't take repair requests seriously. If any of these issues are the case, you may want to consider finding a new apartment. Always try to look up your landlord, property management company, or apartment complex and try to find any tenant complaints before signing the rental agreement; this can help you avoid units with lots of issues and tenant turnover.
We rate and sort every listing based on fair market rent.