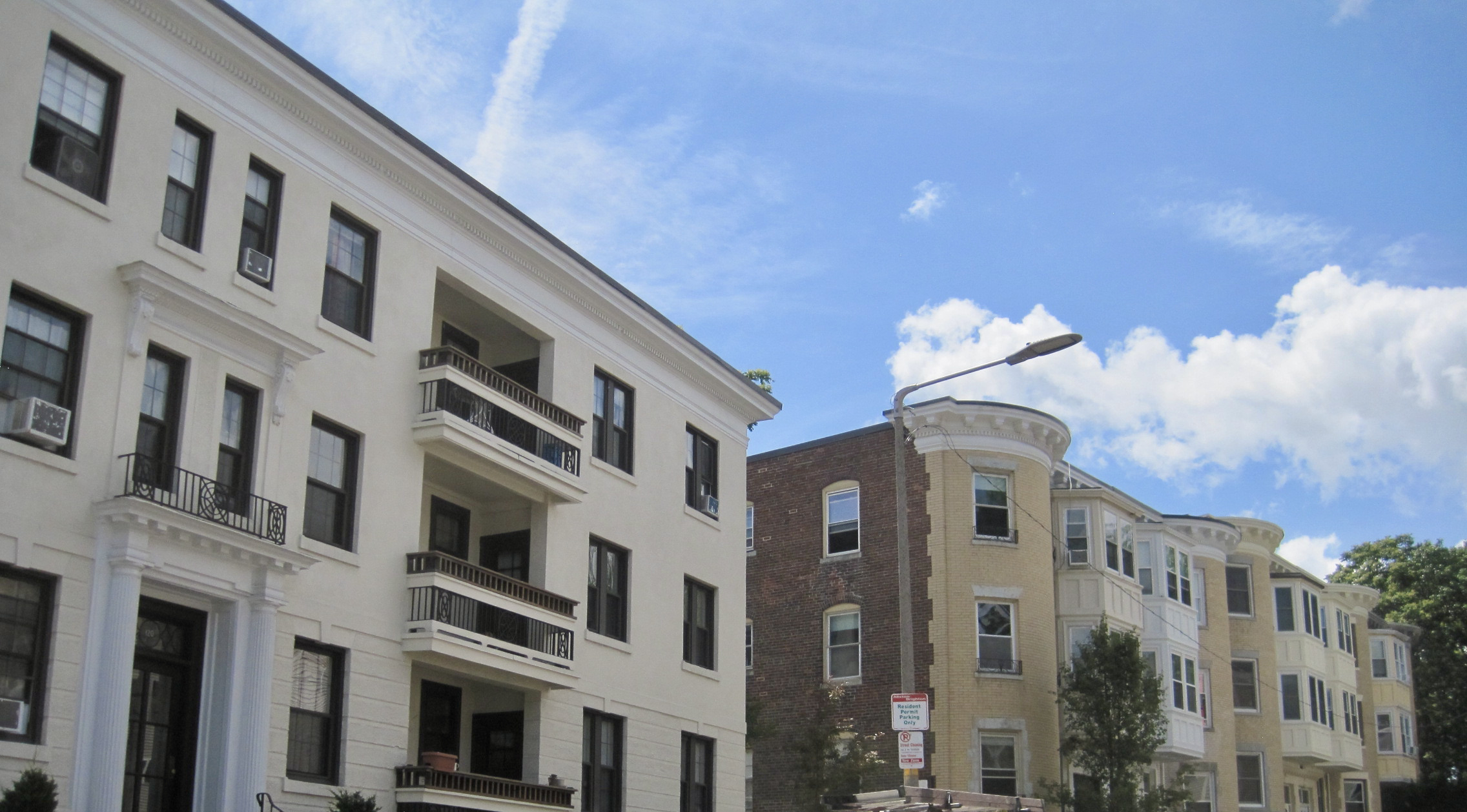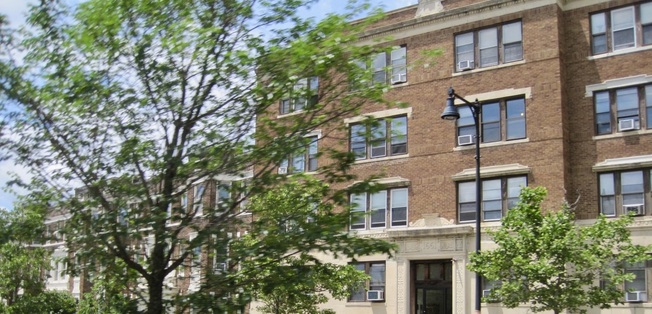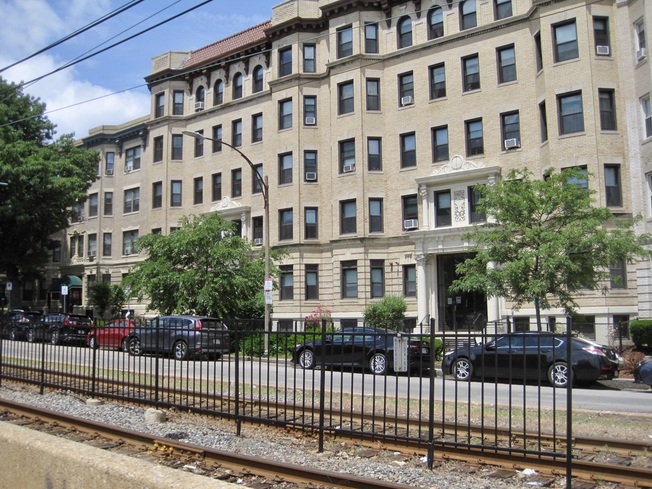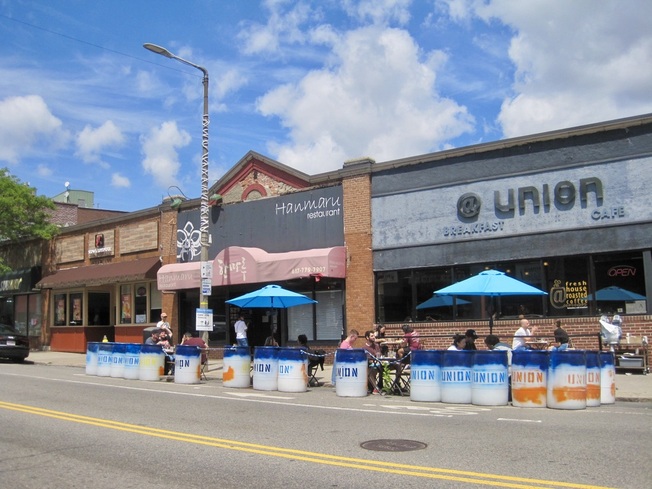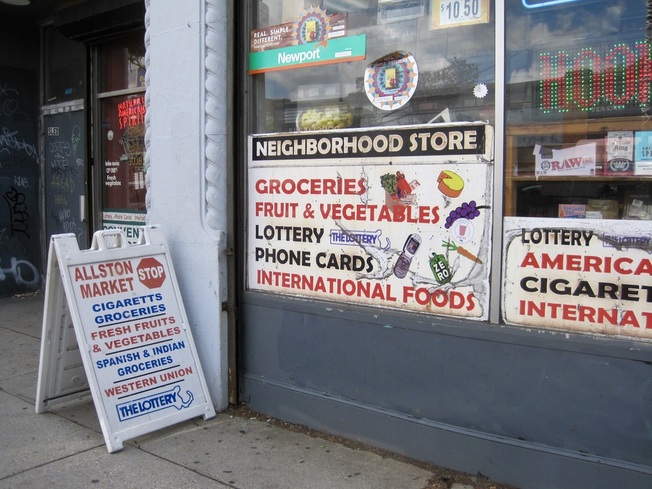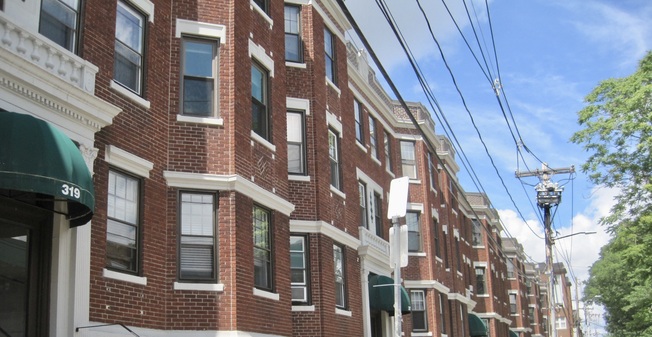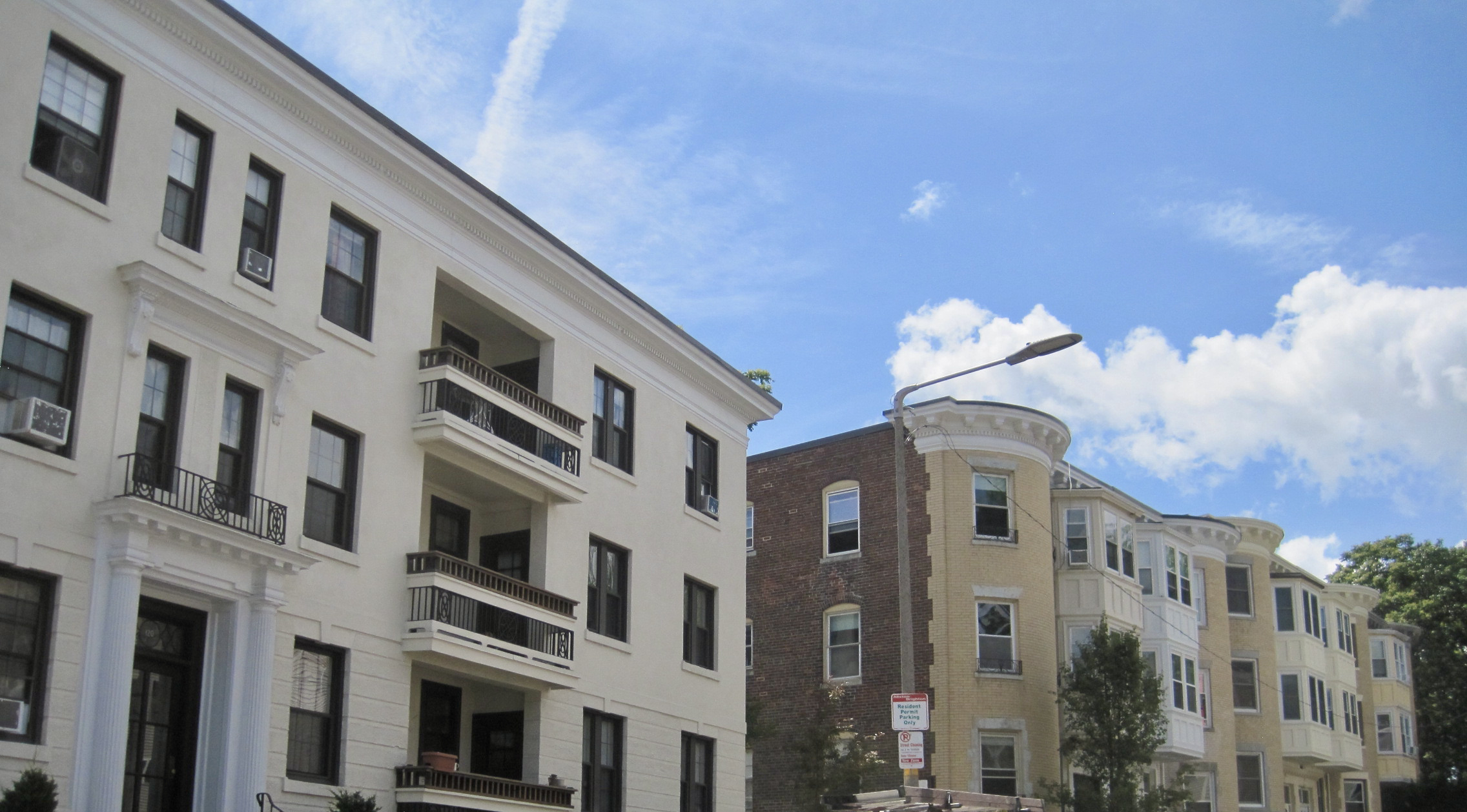 ---
| | Median Rent | Median Sqft |
| --- | --- | --- |
| Studio | $1,995 | 400 sqft |
| 1 Bed | $2,400 | 650 sqft |
| 2 Beds | $3,232 | 945 sqft |
| 3+ Beds | $4,500 | 1,250 sqft |
Thanks to its location between the banks of the Charles River, Allston is surrounded by some of the best educational institutions in the country. As one of the most student-dominated ZIP codes in Boston, the Allston neighborhood is packed with all kinds of cafes, restaurants, and stores that have sprouted over the years to service them. The populous student community even has its own "holiday." During the mad rush of undergraduate move-ins on September 1 every year, you can witness a fantastic display of used furniture and home goods piled on sidewalks and curbs ready for the taking. With such visible fanfare, it's been lovingly dubbed "Allston Christmas."
A less celebrated though noteworthy fact, the city of Allston is one of the only American cities named after a great Romantic painter, Washington Allston. Though his name pops up in historical references, you might say he's one of the most famous Harvard graduates you never heard of. Some say the city was named after the artist's painting, "The Fields West of Boston," that depicted the adjacent community. Because of this proximity as well as close ties with Harvard College, early settlers called the area "Little Cambridge," as Allston and its neighboring [Brighton](/guide/brighton-boston-ma "Brighton Neighborhood Guide) were actually part of Cambridge for their first 160 years. Incidentally, Allston was also formerly a part of Brighton itself but is now considered to be separate. Still, the two neighborhoods share such a close history that they are still referred to as the Allston–Brighton area. But though tied together in name, Allston has a much brighter, louder personality than its more residential next-door neighbor.
Though there's no shortage of grumbling about the Green Line and its above-ground subway tracks, the light rail does run directly through the neighborhood with frequent stops on the B line connecting Boston University, Boston College, Back Bay, and Downtown Crossing. Since the T, as the Massachusetts Bay Transit Authority subway is nicknamed, also shares Commonwealth Avenue with traffic lights and moving cars, it can be slow to move between stops. But as the oldest rapid transit line in North America, riders may take comfort (or at least pause) in experiencing a part of history dating back to 1897.
The MBTA also offers several transportation options by bus in Allston. Take bus 57 to get to the center of the city, or bus 66 and 64 to cross the river to Cambridge's Central Square and Harvard Square. For a more direct route to downtown or Copley Square, the business and shopping centers of Boston, hop on express buses 501 or 503, which make their rounds every 10 minutes during the workweek.
Bikers and walkers will have no trouble navigating Allston. Its expansive waterfront paths make for a great outdoor gym or leisurely stroll or ride. And with over 200 restaurants, bars, and coffee shops in Allston, you can walk to an average of 5 neighborhood establishments in 5 minutes.
A dominant student population also makes for plenty of diversity. A mix of casual, quick, and affordable Asian, Latin, and Mediterranean eateries abound on Allston's main streets. Mix it up at Coreano's, a Korean-Mexican counter-service café where locals rave about bulgogi tacos. For more traditional lunch fare, head to Roast Beast to make your own "beast" of a sandwich. If you're feeling up to the challenge, stuff their spiciest sandwich down in five minutes for a spot on the restaurant's "Wall of Beasts." Or if you're looking for a place to chill out for a while, try Hopewell Bar and Kitchen, voted best bar in Allston a year after it opened in 2016. Stick around for their big beer and drink selection (non-alcoholic cocktails, included), grilled pizzas, and classic pinball machines to boot.
If you're not really sure what you're in the mood for, isn't it at least fun to know you can order breakfast all day? Twin Donuts, Allston's no-frills donut shop, with an iconic neon sign marking the intersection of Beacon and Cambridge Streets, has been a neighborhood mainstay since the 1950s. It's probably more known for its towering retro sign than its donuts. But still, patrons swear by its chocolate croissant, pancakes, and omelets, or array of breakfast sandwiches served till 4 p.m.
For vegetarian-friendly dining options, Allston has options. Try Grasshopper, Yoma Burmese Restaurant, and Roxy's Grilled Cheese. And you don't have to be vegan to fall head over heels for FoMu ice cream parlor that makes non-dairy, nut-based, and coconut milk-based frozen desserts.
If you can tear yourself away from all the good eats in Allston, you'll find a bevy of artsy to funky shops around town. Pop into Ritual Arts, a metaphysical supply store, for your personal Buddha statuette, energy crystal, or just a stash of incense. Need something sturdy to place your finds? Practically next door, Basics Carpet & Furniture has a wide selection of rugs, desks and sofas for any style apartment. And, in keeping with Allston's eclectic style, wander through Designer's Circus, a shopping destination for creative clothing at deeply discounted boutique prices. There, you'll find unique clothing and accessories created by over 70 local, national, and international designers.
But, back to food. Grocery shopping is quite the phenomenon in this multicultural neighborhood. There's Mayfair Foods, a specialty grocer offering Argentinian and Latin American traditional staples, spices, and prepared foods. It's so authentic that people talk of Mayfair as a little piece of South America in Allston. Visit a different part of the world at Sunrise Market. Grab a cart and stroll the aisles of Caribbean flavors—with a dash of South Pacific. Sunrise Market boasts its selection of hard-to-find island ingredients, including some Thai and Laotian foods that online reviewers swear they couldn't locate at some of the biggest Asian supermarkets in Boston. For most everything else on your East Asian (or just inexpensive eats) grocery list, Hong Kong Supermarket is an enormous store stocking imported foods from all over Asia, fresh meats, and seafood. If you don't do much home cooking yet, these markets are three delicious reasons to give it the 'ole college try.
What's a college town without places to rock and roll? Brighton Music Hall, located on Allston's Brighton Avenue, draws a packed, standing-room-only crowd. Ticket holders may be lining up for any variety of entertainment, from an indie band trying to break into a solo folk artist or an up-and-coming stand-up comic. Music lovers can bet on a national touring act or popular local band nearly every night of Brighton Music Hall's busy calendar.
For bigger concerts, Agganis Arena at Boston University hosts live music, family-friendly shows, and BU sporting events. And if you ever get dragged to show you don't weren't in the mood for, never fear. The concession stands are an event of their own. Grab yourself some crab cake sliders and a side of fries for less than $10. What's not to love about that?
If you're in the mood to be a part of the action, Harvard Stadium, located in lower Allston is one of the favorite workout spots of the November Project™. This fitness movement—now with more than 50 member groups around the world—was born in Boston to help the running crowd stay in shape during the cold winter months. At Harvard Stadium, members show up at the crack of dawn to run up thirty-one sets of concrete-block seats in each of 37 sections of the stadium. Of course, if your inner warrior isn't ready to catapult 1147 concrete seats, there are plenty of spectator sports to catch at the coliseum-shaped stadium, too.
If slow is more your speed, float down the Charles River with Paddle Boston Canoe and Kayak. With barely a current and a nine-mile stretch, you can make your way up or down river at your own pace. Reserve your kayak, canoe or paddleboat, by day, evening or seasonal rental off of Soldiers Field Road from the first weekend in May through Mid-October.
Students can reach a large part of Harvard University's campus, including Harvard Business School and most athletic facilities from North Allston. To the east, Boston University sprawls along Commonwealth Avenue (mostly referred to as Comm Ave), with many of its schools and facilities running from Packard's Corner (where Comm Ave intersects Brighton Avenue) out toward Kenmore Square.
The renowned Berklee College of Music, which boasts alumni such as John Mayer and band members from Aerosmith and Imagine Dragons, has a practice and rehearsal building in Allston on Fordham Road. As the largest independent college of contemporary music in the world, the rehearsal studios house nine grand pianos, twelve drum set practice rooms and 11 ensemble rooms with PA systems with full drums kit, guitar, bass, and keyboard amps—a veritable playground for its next budding Grammy Award winners.
We rate and sort every listing based on fair market rent.