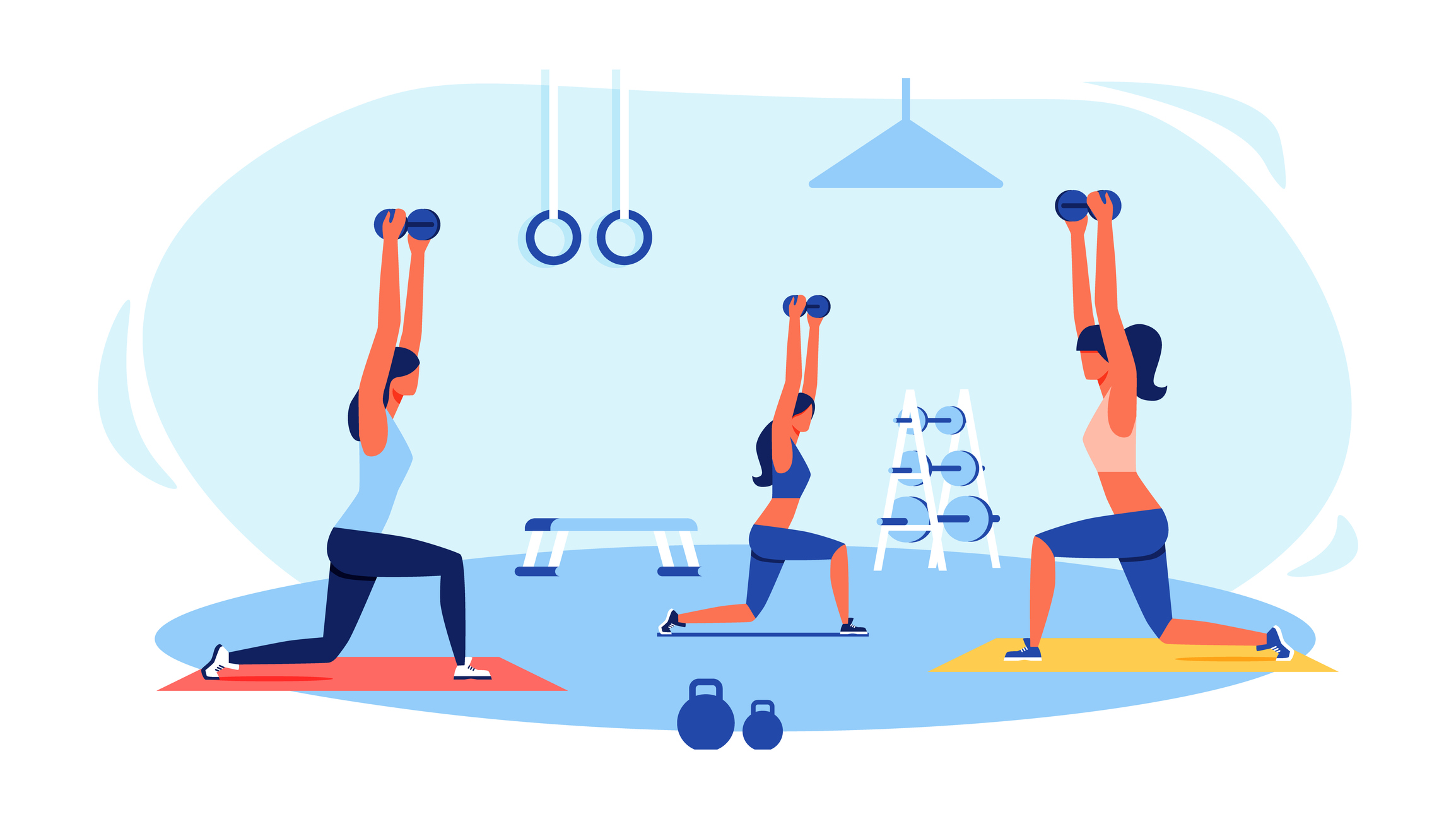 ---
One of the perks of living in an apartment building — especially a luxury apartment building — is that it often offers a host of community amenities exclusive to its tenants. This can include anything from a doorman, common areas with device-charging stations, bike storage, and a laundry room, to a fitness center and swimming pool, or even access to a rooftop terrace or parking garage. Not only are these amenities convenient, but they can ultimately help with cost-saving if the fee you pay for them is lower than, say, your regular gym membership or tend to spend hours looking for parking space offsite in a city like New York.
Typically, an apartment complex will charge a separate, mandatory fee for amenities that is a required part of the lease, and it is folded into your monthly rent payment. But what if you don't use the building's amenities?
Is it possible to negotiate a lower amenity fee price per month, or get these extra fees removed from your rent entirely? More likely than not, the answer is unfortunately no, but we're here to help you investigate your specific situation. Be sure to read all of our tips on negotiation as well.
The Amenities in My Building Are Closed.
During the COVID-19 pandemic, many buildings closed their amenities to reduce the spread of the virus on their property. While this was a required measure during lockdowns, it proposed a difficult financial situation for tenants who were still required to pay for these amenities that they couldn't use.
It's safe to assume that most building amenities have since reopened at this point, but if your building's amenities haven't — or if they are closed for another reason, like maintenance — you may have a case for a rent reduction.
The first step is to check your lease. Your property management company may have included a disclaimer that states that renters are ineligible to receive discounts due to amenities being closed for any duration of time. In that case, you'd be out of luck. However, if there is no such clause, then it's worth a shot to reach out to your property manager or landlord. Build a strong case by looking up the costs of comparable buildings and amenity fees in the area, and coming to the conversation armed with information.
I Don't Use My Building's Amenities.
If your building's amenity fee is baked into your monthly rent in your lease, then you likely won't have luck trying to reduce it for your lack of use. However, if there was an option to opt out of this fee when you were signing your lease, there is a little wiggle room for negotiation.
Before speaking with your property manager or landlord, calculate how much money you'd like to reduce annually from these additional fees. Keep in mind that there are certain amenities you likely can't opt out from. For example, maybe you've never been to the gym and don't plan on going, but you do use your washer/dryer, the building's high-speed WiFi, and the package lockers, or you benefit from the building's security systems. In that case, it would weaken your argument to ask for a removal of the amenity fee from your rent.
When it comes to rent negotiation, it never hurts to ask. Just make sure you are asking for a reduction that is appropriate for your situation in order to give yourself the best chance at success.
My Building's Amenities Were Never Constructed.
For new developments, leases are often signed before the building is even fully constructed. These leases often come with promises of exciting amenities, and require lofty amenity fees upfront when you move in. But what if these amenities never materialized during your tenancy? Say the building originally stated that amenities would be available by the fall of the current year, but the construction experiences delays and the grand opening is pushed to the next calendar year. If you've already paid for the amenities for the current year, you may have a leg to stand on, legally.
If you will not have access to amenities for an extended duration, or the entirety, of your lease, it may make sense to approach your property manager or landlord for a fee or rent reduction. Like the first case in which the building's amenities are closed, one good first step would be to make a list of comparable apartment buildings, their respective rents, and their amenity fees in the area. This case is especially compelling if your building's rent is significantly higher than others in the area.
You Built Your Case. Now What?
If you feel confidently about your chance of getting a rent of amenity fee reduction, then it's time to start the uncomfortable negotiation conversation. Here's a few of our tips to increase the likelihood of success:
Find the right timing. The best time to negotiate is: 1) before signing your lease if you're a new tenant; 2) at the end of the month when landlords are looking for new tenants; 3) two to three months before your lease expires if you are looking to resign for the next year; 4) during the winter months, when it can be very difficult for landlords to fill vacancies and they expect lower occupancy rates.
Keep the conversation polite and professional. Negotiating is never fun and could lead to emotions running high. However, the best negotiation is one where both parties leave feeling like the winner. Approach your landlord with the facts and avoid getting frustrated or emotional, as this could lead to your landlord to become defensive.
Talk yourself up. Pretend you're in a job interview and you're trying to explain why you're the best tenant for the space. Remind your landlord that you always pay your rent on time, you're not a noisy neighbor, and that you are willing and excited to resign the following year.
And if you're looking for a new apartment, or one with even better apartment amenities, start your search here. At ApartmentAdvisor, we give every listing a deal rating to let you know if an apartment is fairly priced for the market.
We rate and sort every listing based on fair market rent.