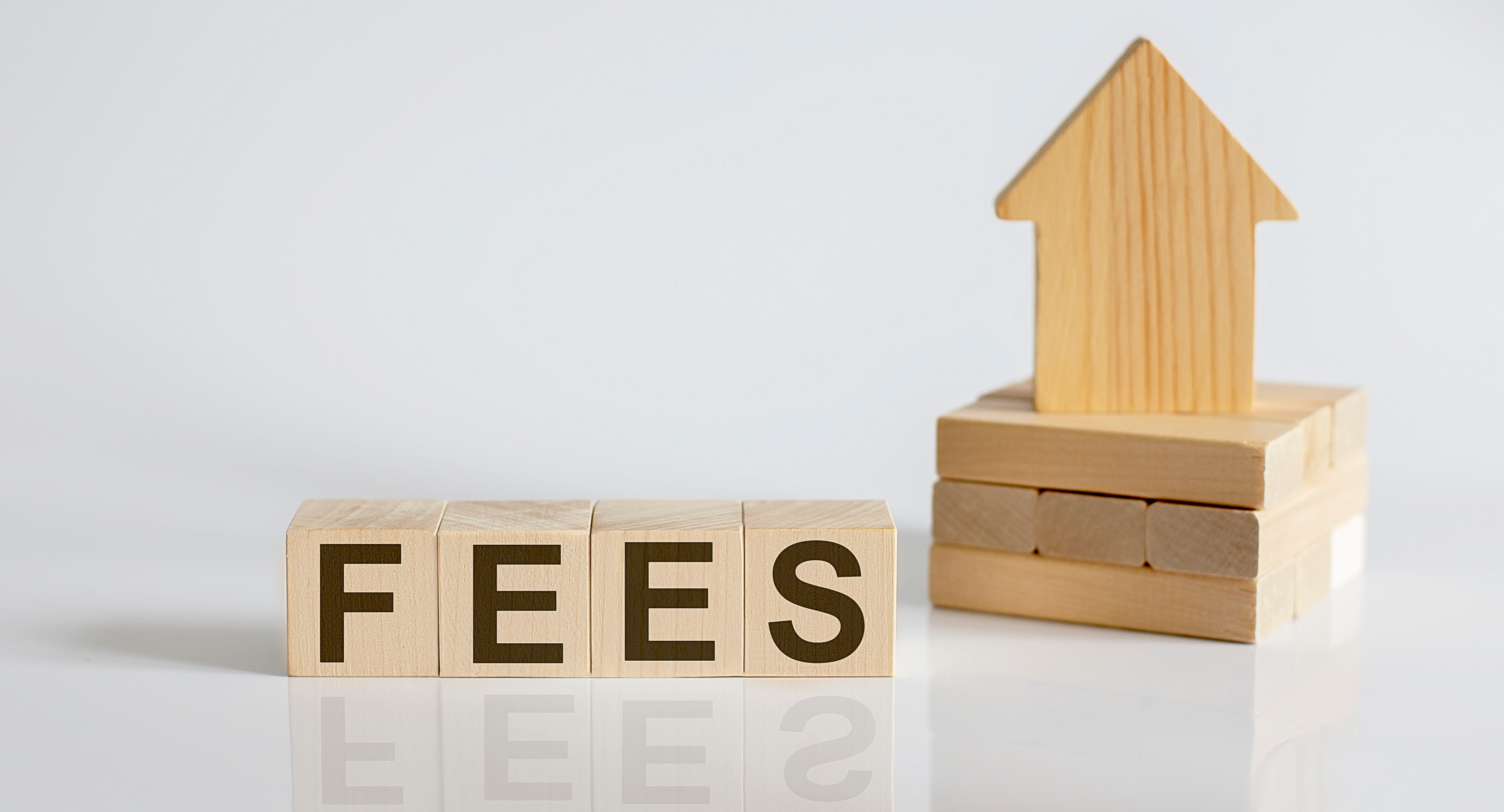 ---
While many renters realize they'll have to pay the first month's rent and the last month's rent, plus a security deposit at lease signing, there are quite a few other additional fees that may take you by surprise.
From application fees to admin fees, amenity fees, and more, this article describes the many costs of renting an apartment beyond the monthly rent—all of which should be factored into the budget when figuring out how much rent you can afford.
What is an application fee?
An apartment application fee is the amount of money that a property manager or landlord charges an applicant to process their application. Ranging from $30 to $75, application fees are usually non-refundable and help cover the cost of a background check and credit check run by the property as part of the applicant screening. While most renters probably expect to pay an application fee for an apartment, they may not know about a fairly common fee called an administrative fee (admin fee for short).
What is an admin fee?
As part of the application process, some property management companies charge an admin fee above and beyond the application fee. Like application fees for an apartment, admin fees are usually non-refundable. Note that the admin fee can also be quite a bit higher than the application fee, ranging anywhere from $100 to $250.
What do apartment admin fees cover?
Property management companies charge admin fees to cover the time and expense associated with vetting an applicant, such as answering questions, confirming employment, checking references, and executing the rental agreement.
When do you pay the admin fee for apartments?
Like application fees, admin fees are typically due at the time that an application is submitted.
What is a security deposit?
Unlike application and admin fees, a security deposit is a refundable payment— assuming, of course, you leave the rental in the same condition you found it. Security deposits are generally equivalent to one month's rent and are due at lease signing. While some normal wear is to be expected, the purpose of a security deposit is to cover the cost of any in-unit damage caused by renters during their tenancy. To help ensure you get your security deposit back at the end of your lease, we highly recommend doing an apartment walk-through with your property manager on move-in day to identify and document in writing any pre-existing issues in the unit. Note that security deposit amounts and terms vary, so it's best to check your rental agreement for details.
What is an amenity fee?
Certain highly coveted apartment perks like covered parking or an on-site fitness center may come with an extra price tag called an amenity fee. Amenity fees can be monthly or can be a one-time charge. However, amenities are often factored into the monthly rent and available to residents at no extra cost. Since amenities and associated fees vary by property, it's always a good idea to ask about amenity fees during the application process.
What is a pet fee?
If you're lucky enough to find a pet-friendly apartment that accepts you and your furry friend, be aware that there's usually an extra monthly charge for the privilege of cohabitating with a four-legged roommate. Apartment pet fees (a.k.a. pet rent) are non-refundable fees and tend to be around $10 per month per pet.
What is a pet deposit? How much is a pet deposit?
In addition to monthly pet fees, you're also likely to be required to pay a pet deposit upfront at the start of your lease. The difference between a pet fee and a pet deposit is that a pet deposit is refundable. As long as your pet doesn't damage the rental unit, you can expect to get your pet deposit back at the end of your lease. Pet deposits can be several hundred dollars.
Can all property managers and landlords charge apartment admin fees?
State laws regarding apartment fees vary. For example, New York and California have laws that place restrictions on apartment fees. So, do your homework and understand what to expect in your state before renting.
The Bottom Line
Apartment fees can really add up. Depending on the application and admin fees, you may be charged anywhere from $30 to $300 per application. At the time of the signing of your lease, you should also be prepared to pay the equivalent of 3 months' rent. And if you have a pet, need parking, or choose to take advantage of other amenities that cost extra, you should factor those additional rent fees into your budget as well. Needless to say, there's much more to affording an apartment than the monthly rent.
We rate and sort every listing based on fair market rent.