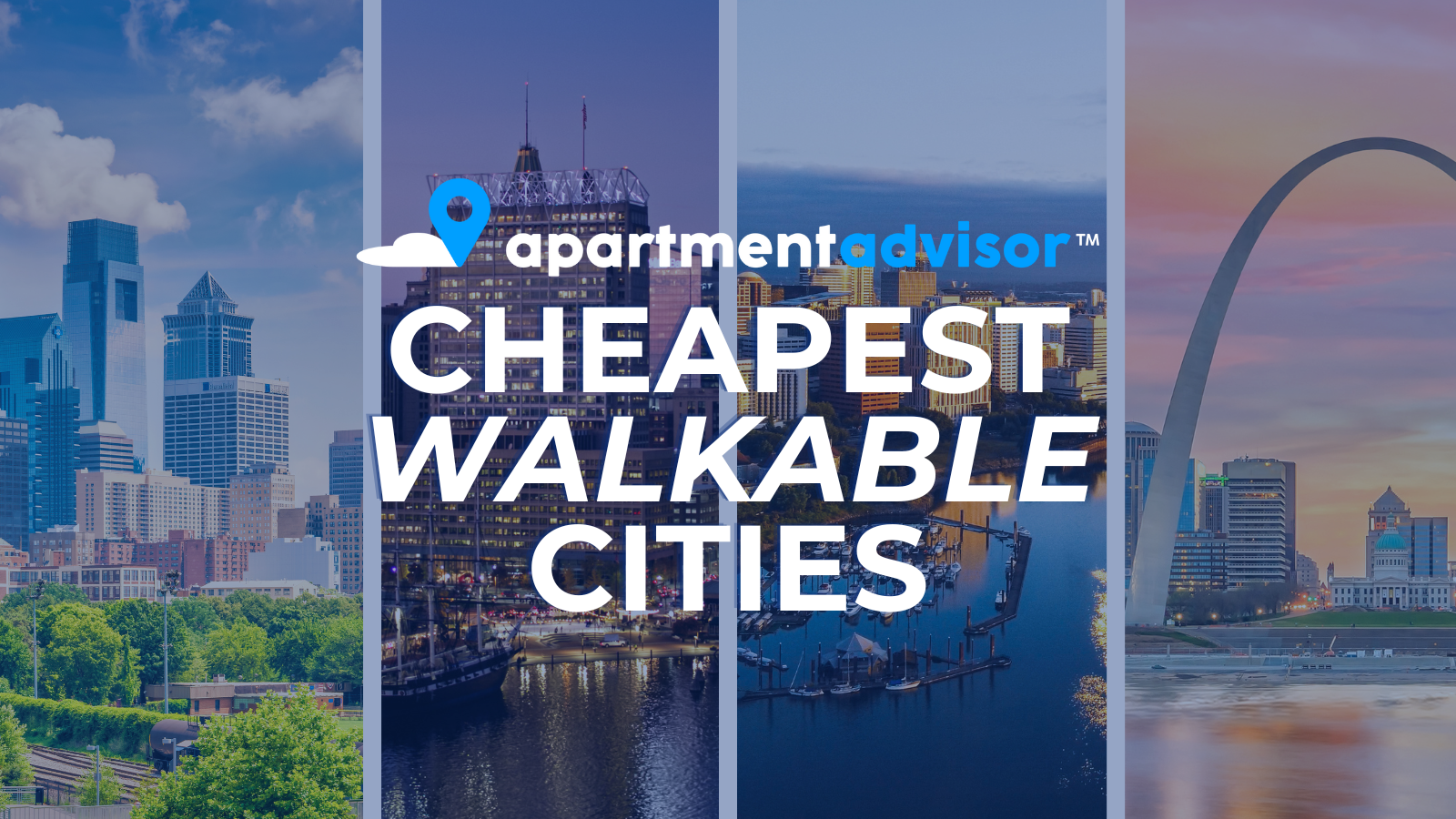 ---
Do you dream of being able to walk to your place of work, local shops, cafes, restaurants, and trails? You're not alone.
While the survey's respondents also revealed that they'd be willing to pay more (in some cases, even "a lot more") to live in a walkable community, it's not always necessary to make that trade off.
We found the most affordable walkable cities in the U.S., using our rental data as well as walkability data. To learn more about how our rankings came together, read our methodology.
Below, we've highlighted the 10 cheapest walkable cities in the country, all with median rent prices below the national median of $1,495.
1. Boise, ID
Most errands can be accomplished on foot in downtown Boise according to its Walk Score. It's also rated as a Biker's Paradise based on its infrastructure of bike lines and trails, among other factors. Also rated as walkable neighborhoods are Morris Hill, the North End, Depot Beach, and Veterans Park, to name a few.
2. Minneapolis, MN
The City of Lakes is the No. 11 most walkable city in the United States and the No. 1 most bikeable. Nine of Minneapolis's neighborhoods — Lyn Lake, Downtown West, Lowry Hill East, Uptown, Loring Park, Whittier, Downtown East, East Isles, and Steven Square — are all rated a Walker's Paradise, with many more of its neighborhoods not far behind.
3. Philadelphia, PA
Whether you choose to live directly in the center or the city or a bit further out, you'll find that your Philadelphia neighborhood is very walkable. Philly is rated the No. 8 most walkable city in the U.S., with few daily errands requiring a car. Not to mention, the city also has robust public transit options, with five of its neighborhoods receiving a perfect score for transit and many more considered a "Rider's Paradise."
4. St. Louis
The most affordable city on our list, St. Louis is an excellent place to settle down when you're looking to start your career. The city boasts a thriving nightlife and ample opportunities, and many of its neighborhoods are very walkable: Downtown, Soulard, Gravois Park, Benton Park, and Lafayette Square are just a few, but there are plenty of others.
5. Buffalo, NY
A third of Buffalo's neighborhoods are considered very walkable, with residents being able to walk to an average of two restaurants, bars, and coffee shops within five minutes, according to Walkscore. The city is also considered bikeable, with infrastructure that makes accomplishing daily tasks on foot or by bike a breeze. Allen, the Central Business District, Grant Ferry, Bryant, and Front Park are rated the city's most walkable neighborhoods.
6. Milwaukee, WI
On the shore of Lake Michigan sits Milwaukee, the No. 15 most walkable city in the U.S. — and also one of the most affordable. In our August rent report, Milwaukee came in at the No. 31 most affordable city out of the 100 that we analyze. Juneau Town is the most walkable neighborhood, rated a Walker's Paradise, but the Lower East Side, Marquette, Yankee Hill and Walker's Point neighborhoods (among others) are also highly rated for walkability.
7. Rochester, NY
The third city on our list with a median rent price below $1,000 for a one-bedroom apartment, Rochester is a great option for those who don't want to forego affordability for walkability. Not only are many of its neighborhoods — like Pearl-Meigs-Monroe, the Central Business District, Park Avenue, and South Wedge — very walkable, but they're also very bikeable.
8. Portland, OR
While the East Coast is generally known to be more walkable than its western counterpart, Portland puts the West Coast on the map as the No. 13 most walkable city in the country. Over a dozen of its neighborhoods are rated a Walker's Paradise, with no need for a car to complete errands. Pearl, Old Town Chinatown, Downtown, the Hollywood District, and Kerns, are the top five most walkable neighborhoods. And if there's anywhere where you can't walk, you can certainly bike, as Portland is the second most bikeable city in the U.S.
9. Pittsburgh, PA
Pittsburgh isn't just a U.S. sports hub or home to more bridges than any other city in the world, it's also a walker's paradise if you live close to its downtown. Neighborhoods like Southside Flats, Friendship, Bloomfield, Central Oakland, and Shadyside are all rated highly for their walkability, robust public transit, and bikeability. Plus, Pittsburgh even has a fare-free zone for its public transportation downtown — making it easy to live close to the city center without a car.
10. Baltimore, MD
Rounding out our list is Baltimore, which is rated the No. 14 most walkable large city in the nation. Twenty-four of its neighborhoods are rated a Walker's Paradise, requiring no car at all for daily errands, and many more are havens for cyclists and fans of public transit. Its Little Italy neighborhood, which is one of the largest centers of Italian culture in the U.S., is just one of its incredibly walkable neighborhoods — in addition to its downtown, Mount Vernon, and Fells Point.
For this report, we analyzed 98 of the largest cities in the U.S. for which all required data was available. The metrics used were the median rent price of a one-bedroom apartment and walkability. Rent data came from ApartmentAdvisor. Walkability data came from Walk Score. To rank each city, we the combined median rent price and walk score, weighted equally.
We rate and sort every listing based on fair market rent.