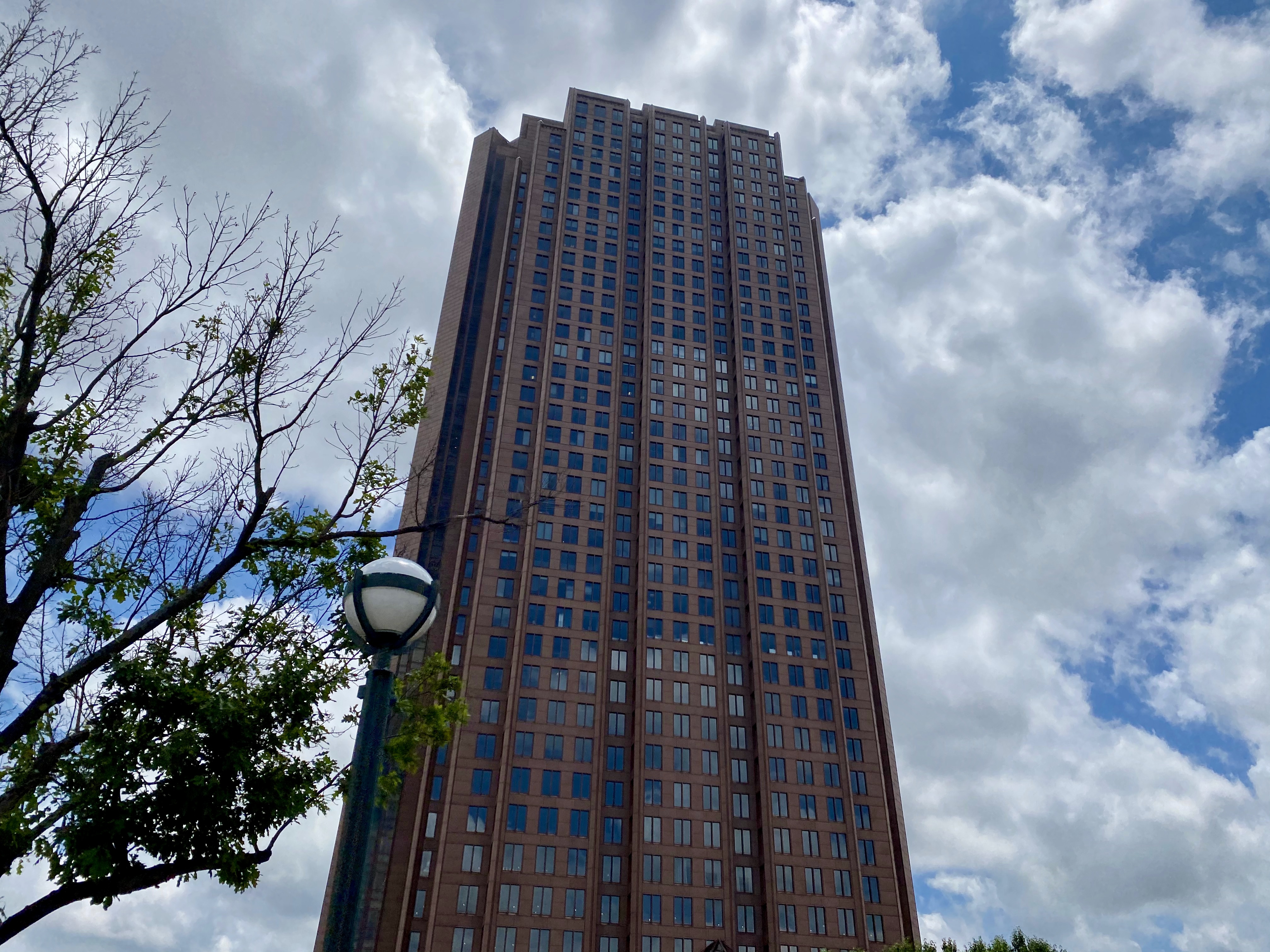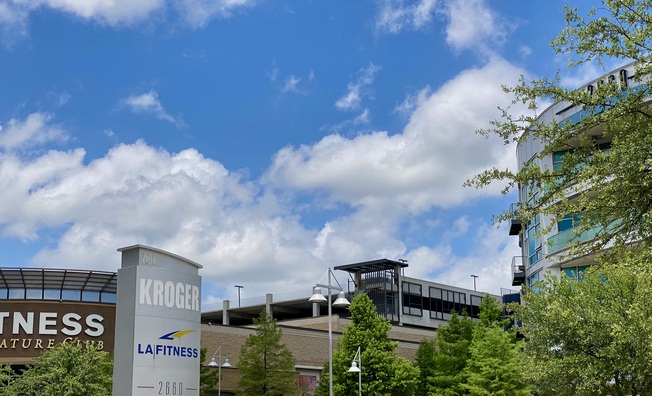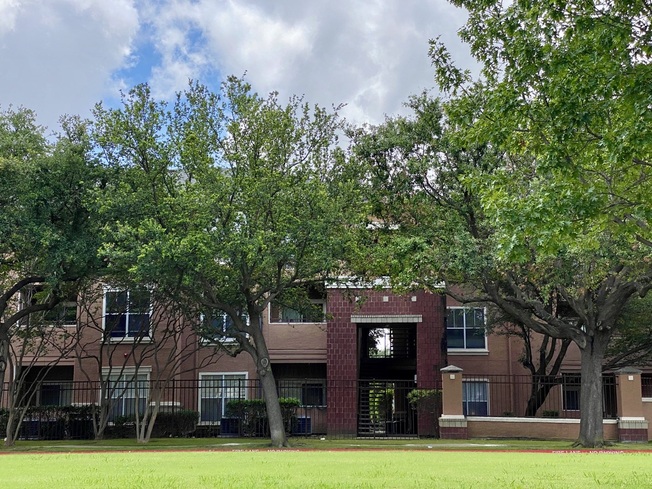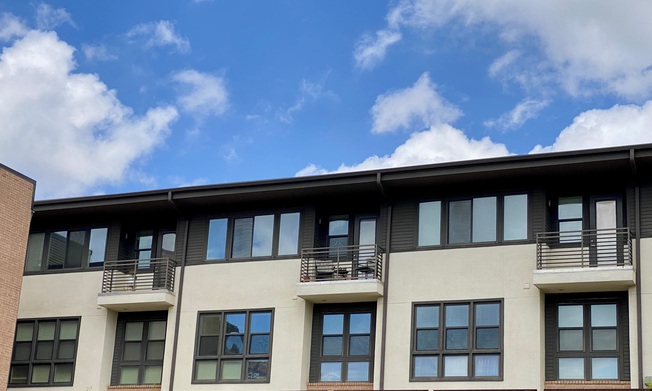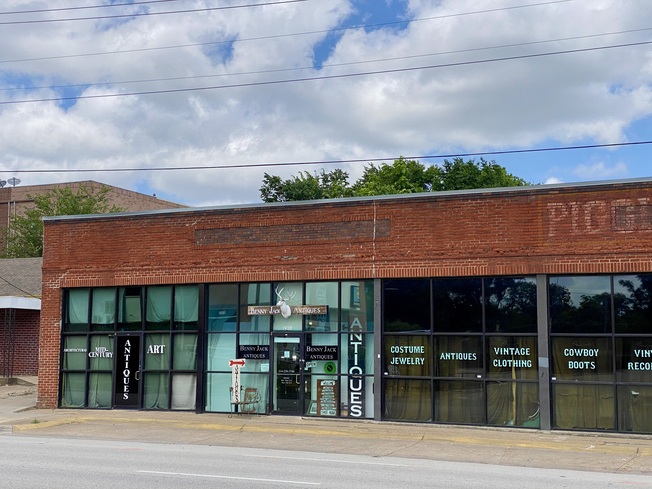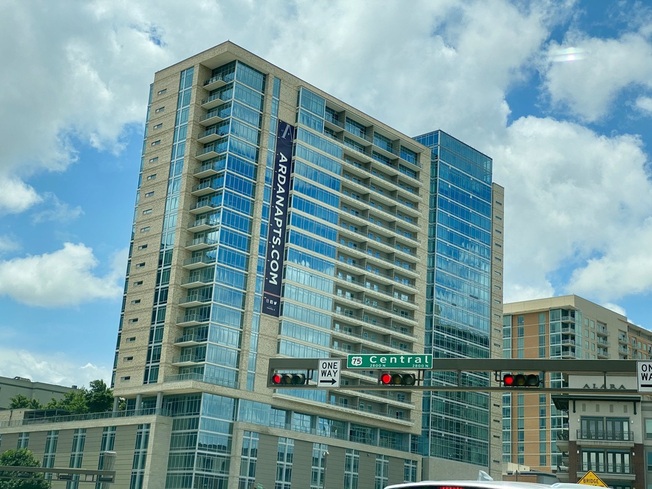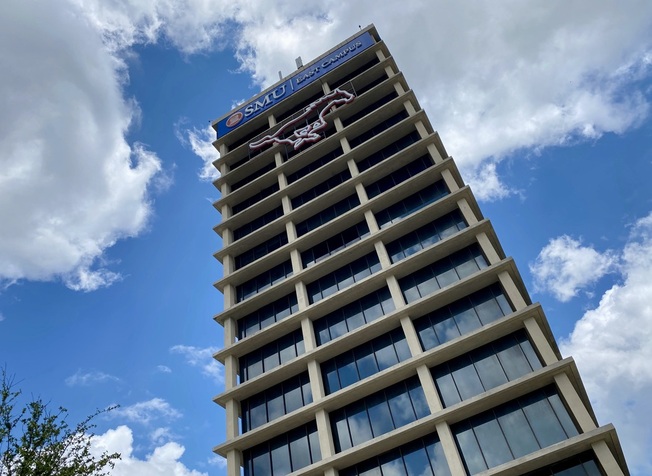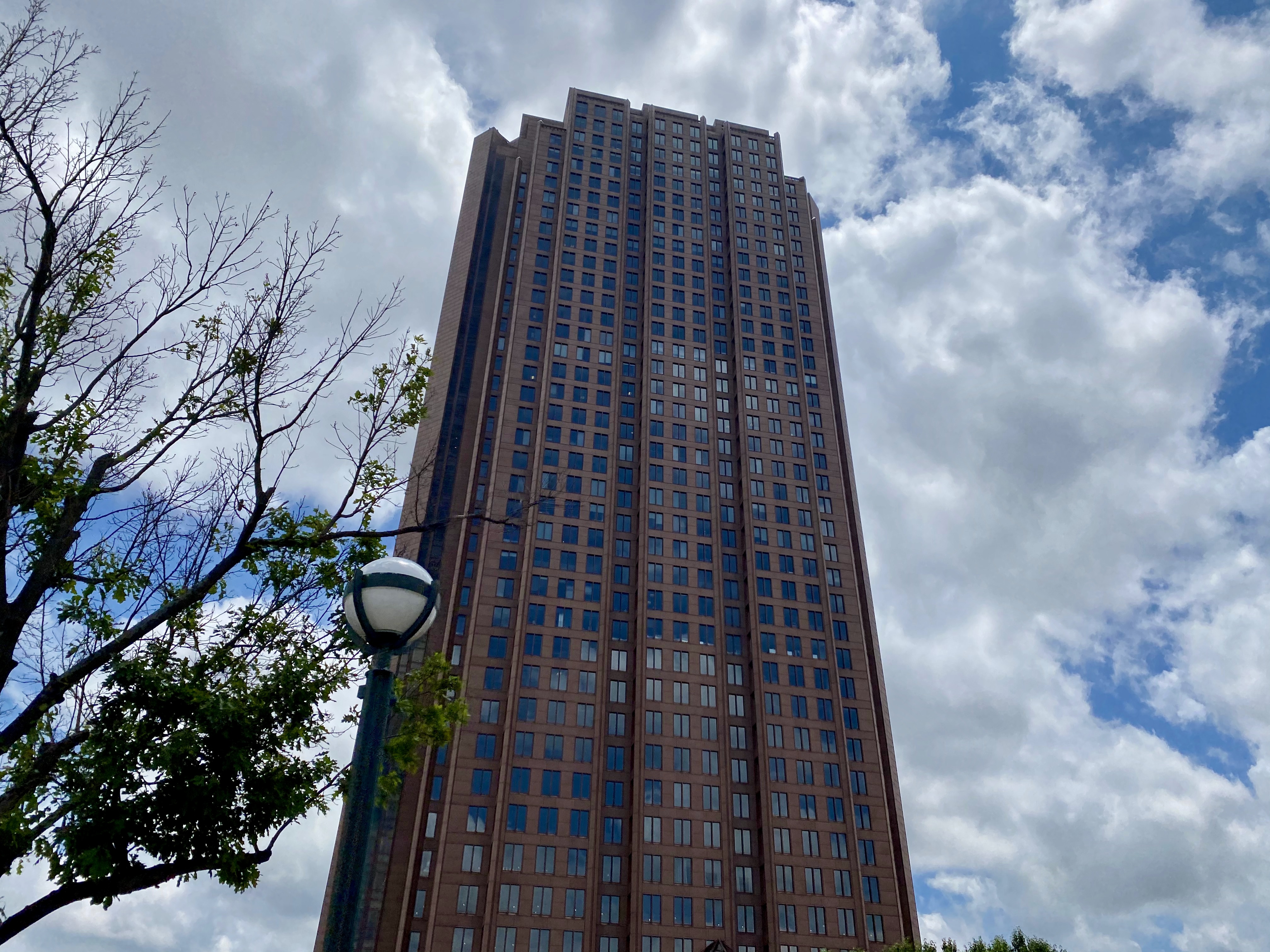 ---
| | Median Rent | Median Sqft |
| --- | --- | --- |
| Studio | - | - |
| 1 Bed | $2,539 | 845 sqft |
| 2 Beds | $3,071 | 1,219 sqft |
| 3+ Beds | $4,370 | 2,998 sqft |
Like so many parts of Dallas, Cityplace can be hard to define as it overlaps with other neighborhoods, including Uptown and Old East Dallas, both of which often claim swaths of Cityplace territory as their own. But that's OK because it only means Cityplace residents have hundreds of options for entertainment in every direction beyond the actual borders. The neighborhood itself centers around the 42-story Tower at Cityplace, the tallest high-rise in the immediate vicinity (and outside Downtown Dallas), merging the chic urban sophistication of its Uptown side with its sense of enduring history and preservation on the Old East Dallas side. Cityplace falls on either side of US-75 (North Central Expressway) at the intersection of a single thoroughfare, named Haskell Avenue to the east and Blackburn Street to the west. Lemmon Avenue also marks a significant boundary running on a southwest diagonal.
Clusters of apartment communities are nestled between tree-lined streets and the passing McKinney Avenue Trolleys in the western sector of Cityplace, with dozens of restaurants, bars, services, retailers, and attractions filling the spaces between. Rents in this area range from affordable units on the slightly smaller size to higher-priced apartments with the space and luxury amenities to match. This diverse array of prices and styles makes Cityplace a welcoming area for a diverse group of people, from students and young professionals to Gen Xers who've been around since the area's original boom in the late 1990s and early 2000s.
Because of the area being split by a major expressway, the walkability of Cityplace is pretty good, but a far better experience when isolating the activity on either side of US-75. The closest bike-friendly area for cyclists can be found along the Katy Trail.
From anywhere in the district, it's easy to access the main transportation hub: Cityplace/Uptown Station, serviced by the Dallas Area Rapid Transit (DART) light rail system. Here you can catch the Red, Blue, and Orange lines, which can take you to the farthest reaches of the Dallas-Fort Worth metroplex, including a stop at DFW International Airport Terminal A on the Orange line. Unlike almost any other station in town, this one has the most New York vibe because the boarding platforms are 10 stories below North Central Expressway. Entrances to the station can be reached on both the Cityplace Tower side of 75 (though access to the tower itself is restricted to tenants only) and on the Uptown side at Cityplace West Blvd. The latter side of the station also has a fun feature worth stopping to watch: When the M-Line Trolley reaches the station, it's rotated on a giant turntable of sorts to get it facing in the right direction to head back out into Uptown and eventually to the Dallas Arts District.
Parking in the Cityplace area is fairly simple thanks to adequate parking and numerous free options from surface lots to street parking, plus garage parking in West Village. Driving out of Cityplace is a snap, too, with quick access to Central Expressway, which connects drivers to nearly every major freeway system within a couple of miles of Downtown Dallas.
A Kroger grocery store and a smaller-but-well-stocked grocery section within the Target Cityplace Market Store service the majority of residents who wish to stay close to home. At the time of writing this guide, one of Texas' most beloved specialty grocery chains, Central Market, is scheduled to debut on the west side of 75, adding to the creative culinary options for preparing meals in your own kitchen or indulging in their many chef-created specialties.
Restaurants in Cityplace, as in most of Dallas, appear around nearly every corner, with the major concentration of non-fast-food joints on the west side. Many popular spots with locals can be found in West Village, which technically falls under the Cityplace neighborhood domain even though most people consider it Uptown. In that multi-block complex alone, you'll find an international smorgasbord of dining options. Enjoy Moroccan at Baboush, French pastries (and killer macarons) at Bisous Bisous Pâtisserie, coffee and juices at Brewed + Pressed, seafood at Dock Local, coal brick-oven pizza at Grimaldi's, Thai-Vietnamese at Malai Kitchen, Tex-Mex at Mi Cocina and Taco Diner, sushi handrolls at Namo, poke at Pōk the Raw Bar, American favorites at Public School 214, cocoa-studded creations at Sablon Chocolate Lounge, sashimi and rolls at Sushi Zushi, and burgers at Village Burger Bar. The list goes on and on. On the Old East Dallas side of Cityplace, E Bar Tex-Mex packs them into the dining room and on the patio for excellent tacos, enchiladas, and margaritas.
When happy hour rolls around, head back to the west side for wine at Cork or Crú Food & Wine Bar, artisanal iced teas at Teasom, or any cocktail imaginable in the great outdoors at the Rustic. One of the best hidden gems in this area, however, has to be Upside, the rooftop lounge at the Canopy by Hilton hotel. Enjoy local craft beers, wine, inventive cocktails, and shareable plates in a gorgeous indoor/outdoor space with one of the best views of Downtown Dallas in the entire area. (Selfies are a must.)
Adjacent to the Tower at Cityplace, big-box retailers dominate with Target, Ross Dress for Less, OfficeMax, Famous Footwear, and PetSmart. But you'll also find the occasional boutique on the east side, including Dolly Python, a super-hip vintage store in Cityplace known for its second-hand cowboy boots, clothing, antiques, and a few oddities thrown in for good measure. Nearby, Benny Jack Antiques specializes in unique home décor finds, including some truly quirky one-of-a-kind items. Another thrifting favorite: Vintage Salvation stocks a wide array of vinyl records, paperback books, comics, original film posters, and other collectibles.
Back over at West Village, shoppers enjoy a mixture of big-name brands such as Banana Republic, Mizzen + Main, J.Crew, Suit Supply, and Sephora, along with Texas-based and local spots like Kendra Scott and Y&I Clothing Boutique. A number of services make this truly a one-stop shopping area, from the high-end dental experience at Waverly to Amazing Lash Studio, Bam Beauty Bar, Depil Brazil Waxing Studio, Cho Tailors, and Hand & Stone Massage & Facial Spa.
Fitness plays a huge role in the lives of Cityplace residents, with a highlight being the popular Katy Trail that runs between Highland Park and the American Airlines Center in Victory Park, traveling through Uptown and Knox/Henderson along the way and an ideal place to cycle. Many people also use the trail as a way to move between neighborhoods while clocking more than a few extra steps for the day. For other wellness experiences, locals turn to Barry's Bootcamp, Class Studios, Corepower Yoga, Formula Wellness, Pure Barre Uptown, SoulCycle, LA Fitness, Diesel Fitness, and Body By She Fitness.
For a quick respite in nature, J.W. Park on the east side and Cole Park to the west offer a dash of greenery with the urban scenery. Mutts Canine Cantina is wildly popular with area residents, too, because it's part dog park, part human bar & grill. And next door, the Rustic features live music every weekend, as well as other special occasions.
Cityplace is popular among students attending Southern Methodist University (SMU), a quick five-minute drive north on 75 North Central Expressway, as well as those taking courses in downtown Dallas at Dallas College El Centro Campus or the University of North Texas systems building.
We rate and sort every listing based on fair market rent.