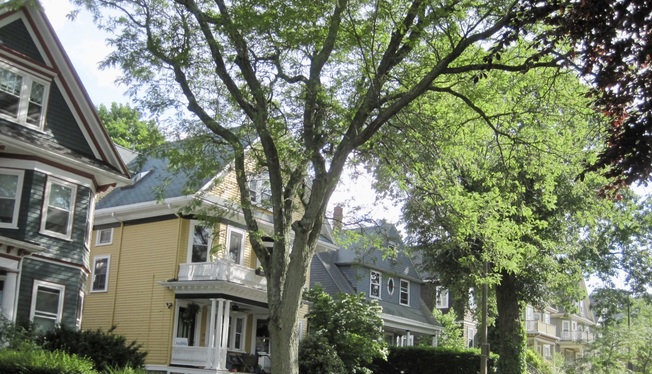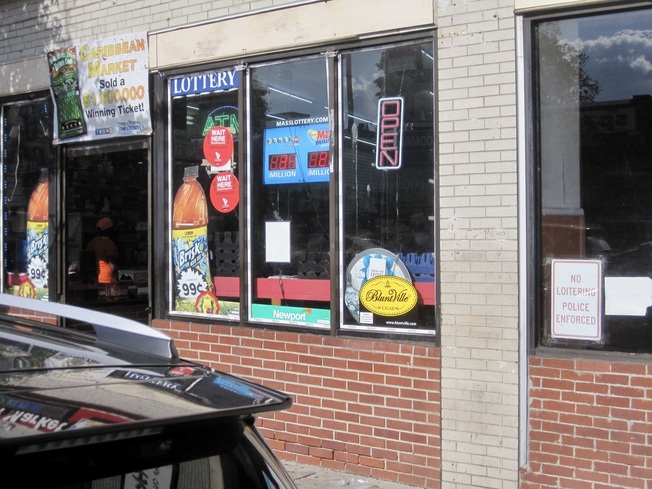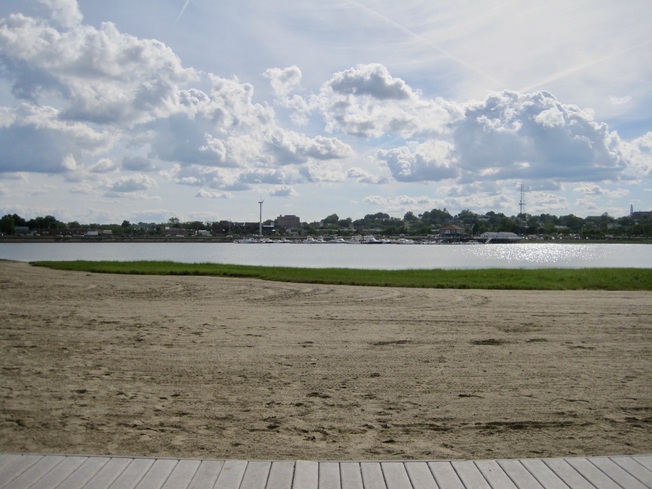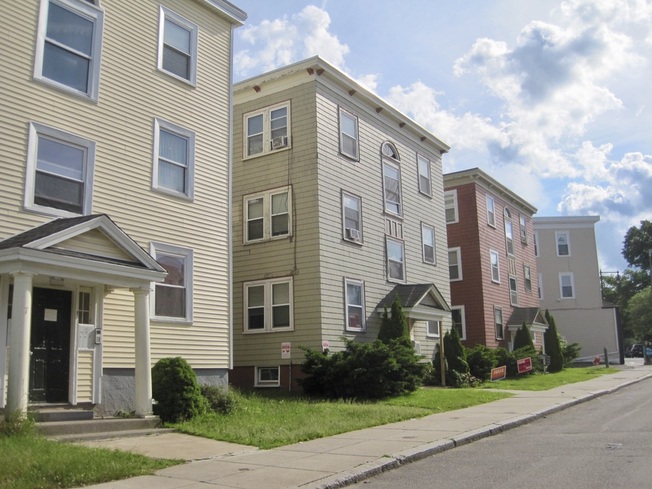 ---
| | Median Rent | Median Sqft |
| --- | --- | --- |
| Studio | $2,693 | 587 sqft |
| 1 Bed | $2,600 | 976 sqft |
| 2 Beds | $2,800 | 1,000 sqft |
| 3+ Beds | $3,250 | 1,200 sqft |
You might say Dorchester is a city within a city. The sprawling neighborhood is strung together with many micro-neighborhoods. Places like Upham's Corner, Fields Corner, and Lower Mills change as quickly as you can walk from one street to the next. With roughly 130,000 residents in just over six square miles, Dorchester is Boston's largest neighborhood. Ironically, Dorchester was founded in 1630 before Boston was even established. Named after Dorchester, England, the area was a small rural town until it was annexed to Beantown some 240 years later.
America held its very first town meeting here. A few years later, Dorchester erected the nation's first public elementary school. After that, the Walter Baker Chocolate Factory, the first of its kind, was built in Lower Mills. The site is now an apartment community by the same name. And while many new apartment and condo buildings are rising, you can still come to Dorchester to visit the oldest home in all of Boston: the James Blake House, built in 1661.
The diversity in Dorchester is palpable—as seen in its architecture, felt in its culture, and tasted in its impressive assortment of ethnic restaurants. Spend a short time in the neighborhood, and you're bound to encounter people from far-flung parts of the world. Live here, and your neighbors may be from Vietnamese, Haitian, Irish, Cape Verdean, Polish, Jamaican, and Dominican backgrounds.
The micro-neighborhoods are walkable and generally well-connected by MBTA subway stops. The T's Red Line runs frequent service to almost all of the area, with trains running about every eight minutes. Extra service runs during rush hour, so you can catch a train easily. You may have to be a bit more patient at night.
JFK/UMass, Savin Hill, Fields Corner, Shawmut, and Ashmont stations all link conveniently to downtown Boston. Try not to nod off on the way home because the Red Line splits into two separate branches at JFK/UMass. You'll need to pay attention to make sure you board an Ashmont train for Savin Hill, Fields Corner, Shawmut, or Ashmont. The JFK/UMass station also connects Dorchester with several South Shore commuter rail lines.
Ashmont Station is also the largest bus depot in Dorchester, where you can catch one of three busses to different points along the Orange Line. Less frequent bus lines run to Quincy and Milton, and one runs to Mattapan.
Drivers can get in and out of Dorchester via I-93 (the Southeast Expressway), but since it sits just below Boston, the further north you go, the closer you drive into busy city traffic. Still, it's a little more car-friendly than other Boston neighborhoods. For instance, you can find free commercial parking lots close by, and parking on the street is usually not a hassle. Locals will say Dorchester Avenue is notorious for traffic—the kind that never dies down. So, when possible, consider taking Morrissey Boulevard instead.
The City of Boston's Neighborhood Slow Streets program has been addressing some of the traffic issues. You'll find slower speed limits in the Talbot-Norfolk Triangle (nicknamed TNT) neighborhood, also designated as a comprehensive sustainable development initiative spanning 13 blocks of Codman Square. Watch your speed here as it's posted at 20 m.p.h.
The community has also been pushing to make Dorchester more bike-friendly. But sharing the road can be a challenge with its location so close to Boston, depending on the traffic. As it stands, Dorchester Avenue and Colombia Road have painted bike lanes, and bikers can get off-street on paths like the Neponset River Greenway.
Whether or not you live in Dorchester, it's worthwhile to explore the different micro-neighborhoods just for the food options. If you're an adventurous eater, you might want to live here expressly for the chance to eat your way around the world. If you're not yet familiar with Banh mi, cachupa, pho, roti, curry goat, and mofongo–consider Dorchester a giant tasting menu. It's all here and then some at very reasonable prices.
For food straight out of Hanoi, Dorchester is the next best place to eat. That's only a slight exaggeration. The Vietnamese community is strong here, in numbers as well as in cuisine. There are many Vietnamese eateries concentrated around the Fields Corner district. For the best selection, go to Ánh Hồng Restaurant. Or if you just want the best bowl of Pho, Vietnam's national dish consisting of broth, rice noodles, herbs, and thin-sliced beef, give Pho Hoa a shot.
For Jamaican flavors, Irie restaurant in Ashmont is a counter-service spot with an inexpensive menu. There's also Murl's Kitchen which serves the island's classics such as beef patties, jerk chicken, oxtail, and curried goat.
Take your taste buds further south in the Caribbean to Singh's Roti Shop and order their namesake meal. Roti, a West Indian dish popular in Trinidad, resembles a curried stew served with a thin flatbread. For a sweet finish, order doubles, two pieces of fried dough stuffed with sweet and spicy chickpeas. If your tastes run spicy, make sure to ask for Singh's homemade hot sauce.
Need to get your South of the Border fix? Make Dora Taqueria in Upham's Corner taqueria your destination. You'll find a selection of burritos, flautas, tortas, and more. Locals recommend the Birria Tacos, 3 tacos with onion, cilantro, cheese, and a special salsa.
For southern-style American, otherwise known as southern comfort or soul food, check out Food for the Soul in Dorchester's Grove Hall neighborhood. And for American cooking with seasonal fare, 224 Boston welcomes diners into a country cottage setting with a patio and inside tables under wood-beam ceilings. Not more than 500 feet away, find Dorchester Brewing Company, where you can do some pre- or post- dinner beer samplers and play some board games.
There are plenty of places to wet your whistle in Dorchester. The Banshee Irish sports pub invites rugby and soccer fans to catch matches on its numerous TVs with a bar menu and a long list of beer (on tap and bottled), cocktails, and even some wine, including bubbly. Other favorite places for a beer or drink include the more upscale pub, Blarney Stone, Lucy's American Tavern for tiki-style cocktails, and the Bowery Bar in historic Lower Mills for a step back in time.
The good thing about a big neighborhood like Dorchester is that you can find big-box stores, like Target and BestBuy, and shopping centers with spacious parking lots. Just off I-93, U.S. 1 and Route 3, you'll find the South Bay shopping center. It's your typical outdoor mall with a variety of clothing, shoe, and houseware retailers, plus an assortment of restaurants to wind down from your shopping spree.
If you need some inexpensive furniture, Frugal Furniture has you covered. They have affordable in-stock furniture and promise delivery as soon as the next day. If you'd rather put your upcycling skills to use, shop Dark Horse and Streamline Antiques, where you can find vintage kitchenware and kitsch from tens to hundreds of years ago.
Grocery shopping in Dorchester is just as convenient with the choice of chain supermarkets like Stop n' Shop or local and family-owned markets. Lambert's is a third-generation company known for its fresh fruit and produce, New York-Style Deli, and giant salad bar. They also carry everything from soil and seeds to potted plants for your garden.
Another market known for its fresh fish and cheap veggies is Asian store, Phú Cường Market. And for a selection of classic Irish staples, head to Casali Market in the Adams Village, where you can find snacks and sweets just like out of Dublin.
As Boston's most densely populated area, Dorchester offers a wide range of museums, historical sites, restaurants, beaches, and parks, including the 485-acre Franklin Park with a world-renowned zoo. For open green spaces, there's the Harborwalk, Neponset River Greenway, and the 72-acre Pope John Paul II Park. Or if you want to test your sea legs, visit Malibu Beach in Savin Hill and Tenean Beach in Neponset—two of Dorchester's official beaches. Or, head a little further to Carson Beach on the South Boston border to dip into the never-seems-warm-enough Atlantic waters.
Dorchester's cultural diversity spills over into its bustling art and music scene. You can take in a concert or see an exhibit at the Dorchester Art Project in Fields Corner, the Dorchester Arts Collaborative in Four Corners or All Saints Church in Ashmont, home of the Dot Jazz Series.
If you're looking for less brainy entertainment and low-key fun, count on Boston Bowl for late-night candlepin bowling, billiards, and an arcade game room. Put together a weekly league or just people watch from Deadwood Brewery found right on the premises.
The University of Massachusetts at Boston, commonly referred to as UMASS, sits on Dorchester Bay, three miles south of Downtown Boston. A public institution, it's one of only two universities in the country with free-standing research institutes dedicated to communities of color in the U.S.—African American, Asian American, Latino, and Native American. The university's 177-acre campus serves more than 16,000 undergraduates and graduates across its 10 colleges.
We rate and sort every listing based on fair market rent.