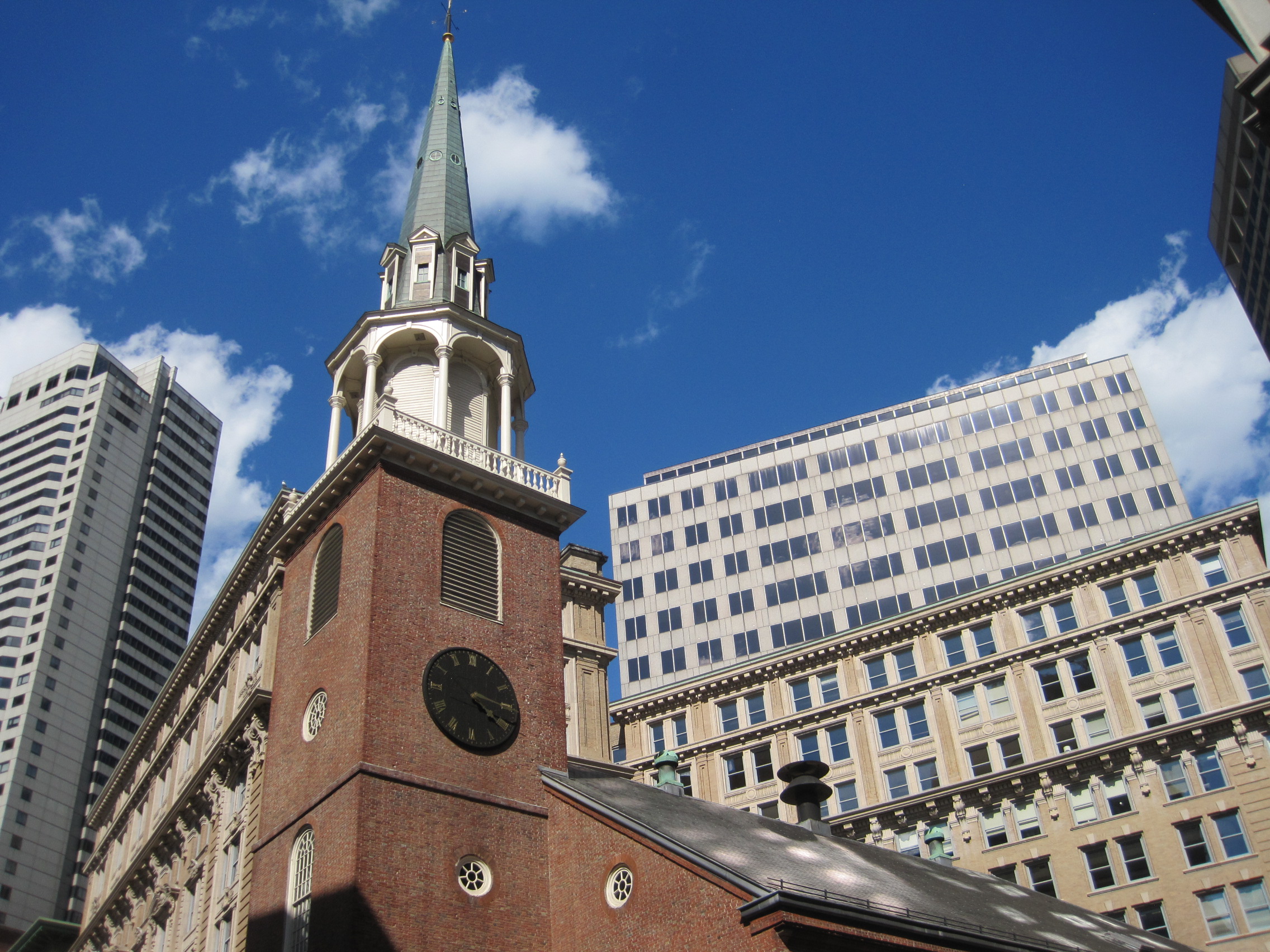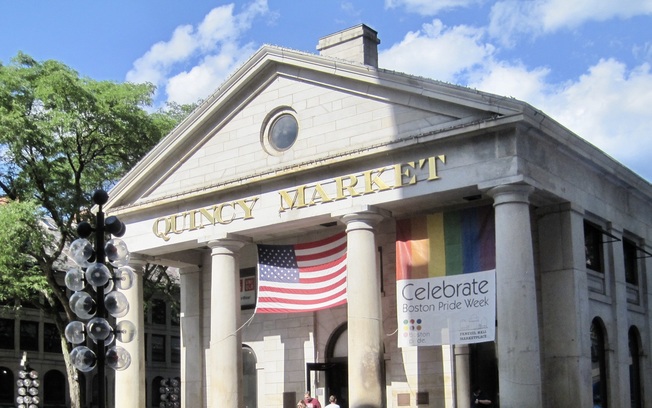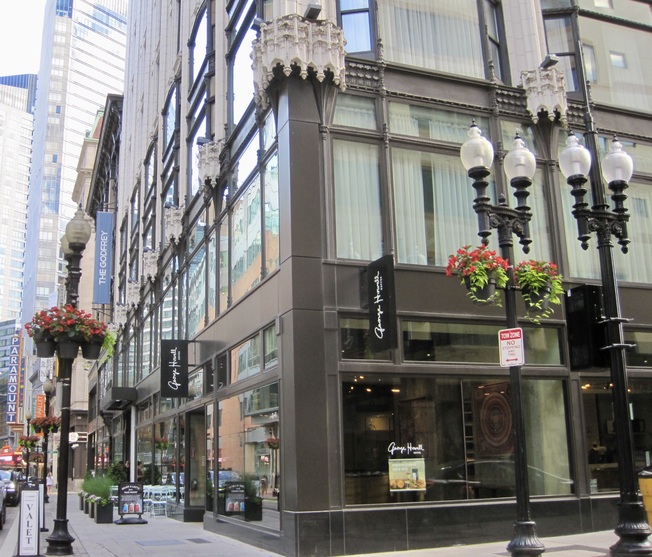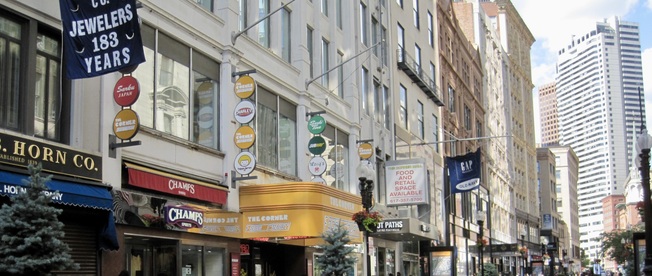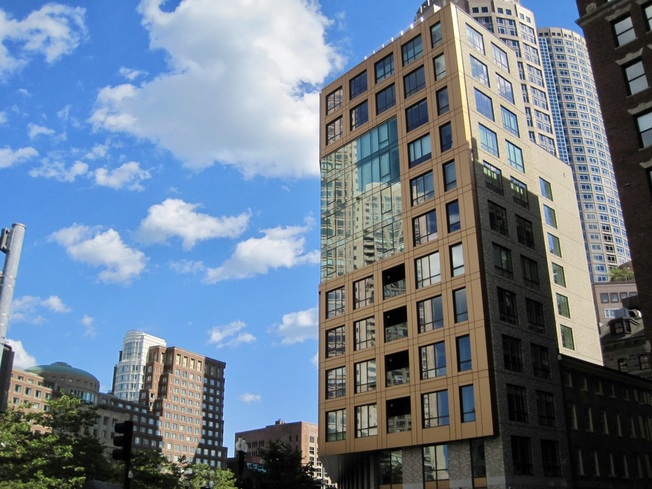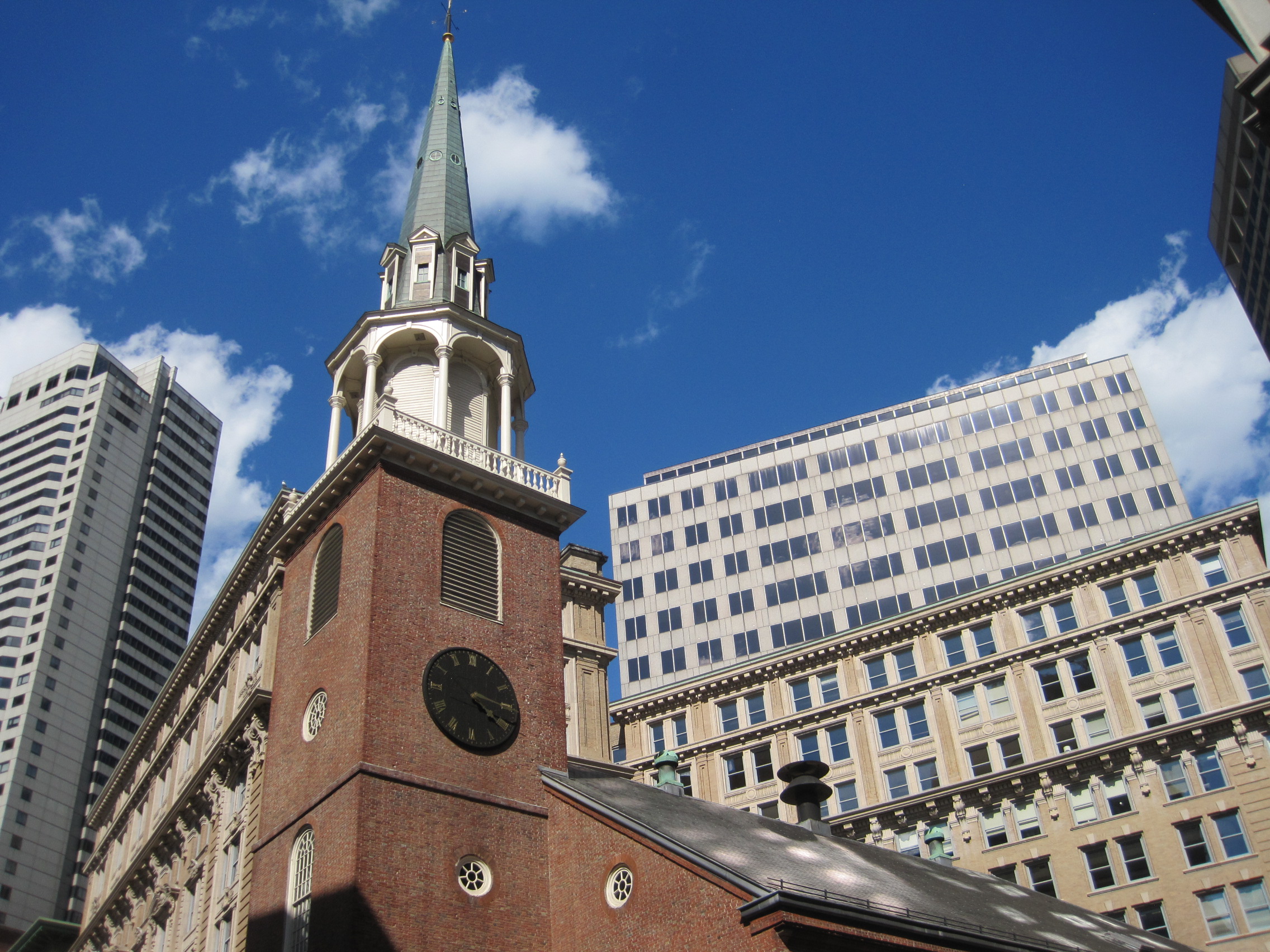 ---
| | Median Rent | Median Sqft |
| --- | --- | --- |
| Studio | $3,167 | 673 sqft |
| 1 Bed | $3,800 | 800 sqft |
| 2 Beds | $5,042 | 1,249 sqft |
| 3+ Beds | $7,525 | 1,300 sqft |
Downtown Boston means different things to different people. For some, it refers to Downtown Crossing. To others, it also includes the Financial District and Faneuil Hall. According to Google maps, it's a more expansive area including North Station, parts of the Boston Waterfront south of the New England Aquarium, Chinatown, and the Leather District. It even includes a sliver of territory bordering the southern edge of the Boston Public Garden and Boston Common. The area is roughly two and a half miles long and less than a mile wide at its thickest section, so wherever your apartment is located Downtown, you're a hop, skip, and a jump from a broad range of possibilities for recreation, dining, and life's everyday conveniences.
Given Downtown Boston encompasses several different areas, it's not surprising that its population is diverse. The same can be said about the style of housing you'll find here. Apartments in Downtown Boston range from Revolutionary-era buildings to modern skyscrapers. Rent can be on the pricier side. However, finding an affordable apartment in Downton Boston is possible, especially if you're open to having a roommate.
Downtown Boston is a walker and biker paradise and easily connected to suburban towns by commuter rail lines at North and South Stations. You can even catch Amtrak to New York City, Washington D.C., and beyond for a weekend excursion from these major depots.
For local travel, residents can hop on the MBTA subway system (mostly called the T) from the Green line station at Science Park/West End to the north, the Aquarium Blue line by the waterfront, Downtown Crossing and Park Street in the center, and Arlington and Boylston Green line stations to the south. There are express buses that can take you out to western towns like Allston/Brighton and easy links to the South End on the Silver Line from central stops.
Whether you have your own bicycle or need to rent one from Bluebikes bike sharing company, biking in Downtown Boston is a breeze thanks to the presence of wide and plentiful bike lanes. If you're looking for a fun ride on the harbor or a quick connection from the waterfront, there are also water taxis that stop all along the Boston Harbor from Fort Point Channel and the Seaport to Charlestown and, even, alternative service to Logan Airport.
If you choose to own a car in Downtown Boston, it's worth noting that parking garage fees in this area are high. While it's easy enough to acquire a resident parking sticker, the same cannot always be said for finding a resident spot. For this reason, renting an apartment that comes with designated parking is certainly a plus for car owners.
Because Boston's Downtown neighborhood caters to its fair share of year-round tourists, there's a range of dining options from top Zagat-rated and historically significant restaurants to casual eats for the college and worker-bee crowd. Yvonne's is an A-lister spot for both. Inside screams ambiance with a 19th-century mahogany bar and a speakeasy entrance for those in the know (that now includes you.) Order from a menu of creative small plates, called "social plates," including stone-fired pizza, chicken and quinoa meatballs, and tuna crudo. Grab drinks at the Library Bar where you can sip generous cocktails in a cozy, dimly lit cove.
To eat and drink like a Kennedy, as in former President J.F.K., visit Union Oyster House. It's the oldest continuously operating restaurant in the country, serving clam chowder and other standard New England seafood dishes since 1826. Order Ye Old Seafood Platter or a chilled lobster roll and eat like a king of Camelot from "The Kennedy Booth," J.F.K.'s favorite spot in the dining room.
When it comes to lunchtime, locals love Sam Lagrassa's. Their sandwiches are stuffed with quality, fresh meats, and all the ingredients that make each of their 30 different kinds worth tasting. Choose from self-proclaimed, world-famous Rumanian pastrami sandwiches or a variety of roast beef and corned beef items. The menu lists a traditional Reuben to a signature Roast Beef Blues topped with Blue cheese dressing, horseradish, and balsamic glazed onions on an Italian sesame roll.
Need a place to study for your mid-term or get a java jolt before your morning class? Plentiful cafés abound, ranging from Starbucks and Dunkin Donuts to Thinking Cup and Café Nero. But for serious coffee lovers, head to George Howell Coffee in the Godfrey Hotel. The décor is so luxurious that you'll want to stay a while. There's a big marble bar anchoring the room and two espresso machines working hard for your lattés. If you want in on the secret to single-origin coffee, you can take coffee education classes. Similarly, Ogawa Coffee, the first international branch of this Japanese café, offers unique java-tasting flights that you can pair with light Asian bites. To mix it up, try a creamy hot chocolate made with whole milk, heavy cream, and melted Venezuelan Carupano dark chocolate. Ogawa is on the pricier side, but you're paying for the art of coffee making as much as the flavor.
For home-cooked meals and brown bag lunches, check out the fresh produce from the outdoor farm stands near Haymarket. If you're on the run, Lamberts' Marketplace has a small selection of groceries and a deli where you can order soups, salads, and sandwiches to go. When it comes to doing a bigger grocery shop in Downtown Boston, try Roches Bros. in Downtown Crossing; it has all your staples and then some with a ready-made foods section and salad bar.
Like everything else in this part of the city, shopping in Downtown Boston is quite varied. Whether shopping for your back-to-school wardrobe or apartment furnishings, there are many options at many different price points. Shop in the Faneuil Hall area at UNIQLO, Sephora, and Urban Outfitters to name a few chain stores. Or go to Downtown Crossing for bargains at T.J. Maxx, Marshall's, and Forever 21. Need quality sheets and bedding or small kitchen appliances? Count on Macy's department store, also in Downtown Crossing.
Quincy Market in Faneuil Hall also has rows of artisan pushcarts loaded with souvenirs and Boston-themed crafts. After all, if you're going to be living in the land of Major League Sports, you'll need at least a Red Sox cap and a Patriot's or Bruin's jersey — not to mention your go-to hoodie with your college logo.
Need a break from STEM course material? For interesting browsing and leisure reads, stop into Brattle Book Shop. Founded in 1825, this highly regarded antiquarian bookshop can help you while away some hours. Located on the fringe of Downtown Crossing, the shop boasts around 250,000 books, maps, prints, and other collectible items. It has an outdoor space where you can browse titles in the open air, weather permitting.
While Downtown Boston is often abuzz, there are also spaces to take a break from it all. Depending if you're looking to lay down a blanket and lounge, play a game of tennis, or play fetch with a furry friend, you'll find the Rose Kennedy Greenway, Dewey Square, and Boston Common offer a patch of green for your activity.
As the birthplace of America, Downtown Boston is replete with historical landmarks. Walk the historic Freedom Trail, a 2.5-mile-long path that crosses through downtown Boston in its linking of 16 locations significant to the history of the United States.
Downtown is also the best place in the city for idle people-watching. You'll stumble upon street performers near Park Street, Faneuil Hall and Quincy Market, even in the area around South Station.
And then there's Chinatown, where you can sample an assortment of dim sum (Chinese dumplings usually served around late morning tea time) or hot pots but also take in the culture. Just past the Chinatown gates, catch locals playing a game of mahjong, a tile-based game where domino-looking pieces are maneuvered a lot like a rummy card game. Or go to 99 Albany Street to see what's happening at the Pao Arts Center, Chinatown's first arts and cultural center.
Nightlife is also easy to find Downtown. The Black Rose is one Irish Pub that fits the college student's checklist for casual pub fare, live music, and classic pours of Guinness. There's also Ned Devine's, another Faneuil Hall favorite that puts some of that Guinness in its onion soup. On the weekends, Ned Devine's transforms into a vibrant spot with live music and dancing.
Thrifty college students love Biddy Early's and not just for the Keno and Golden Tee. This Financial District dive bar miraculously withstands the gentrification taking over the increasingly classier neighborhood. Somehow, Biddy Early's goes easy on your wallet with inexpensive buckets of beer and pub grub.
Suffolk University is just over the border of Downtown, technically on the edge of Beacon Hill, adjacent to the Massachusetts State House and the Massachusetts Supreme Judicial Court. It was originally founded as a law school but became a university in the 1930s when it added a college of arts and sciences and, soon after, Sawyer Business School.
Tufts University School of Medicine is located on Harrison Ave just outside of Chinatown. The school is consistently ranked among the world's best medical research institutions for clinical medicine.
The buildings of Emerson College lie along the southern edges of Boston Common, including a broadcast studio on Tremont Street. With almost 4,000 undergraduates, its most popular majors include: Cinematography and Film/Video Production, Creative Writing, and Marketing.
Urban College of Boston, located at 2 Boylston Street, is a private, non-profit college that grants associate degrees and certificates. Courses are offered in English, Spanish, Mandarin, and Haitian Creole, and via in-person, online, and hybrid formats.
We rate and sort every listing based on fair market rent.