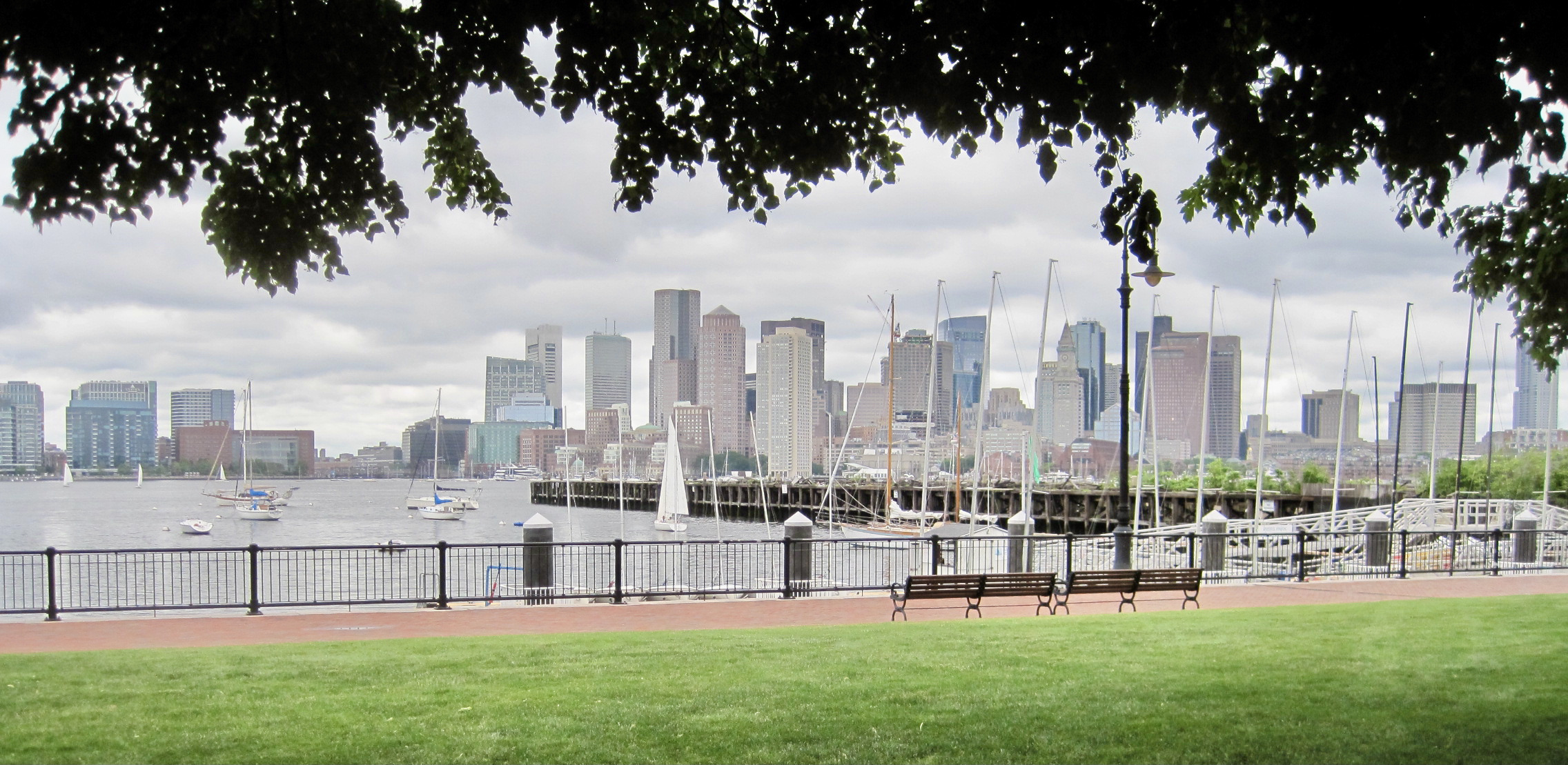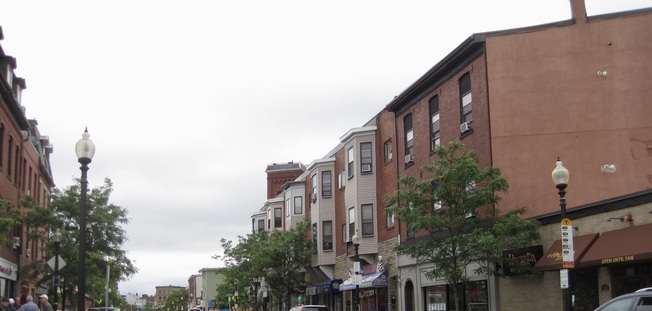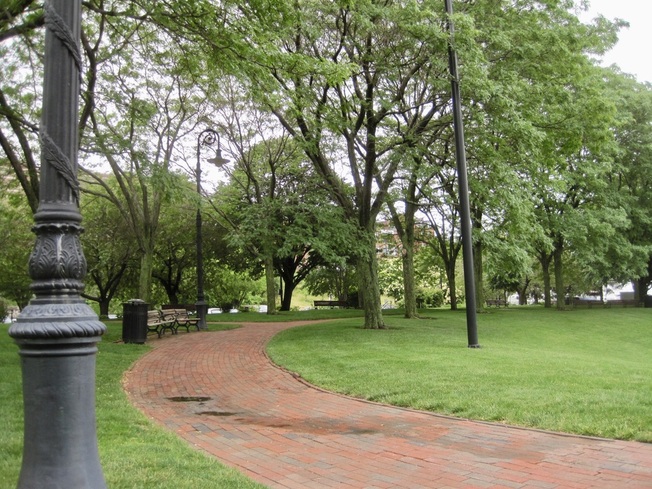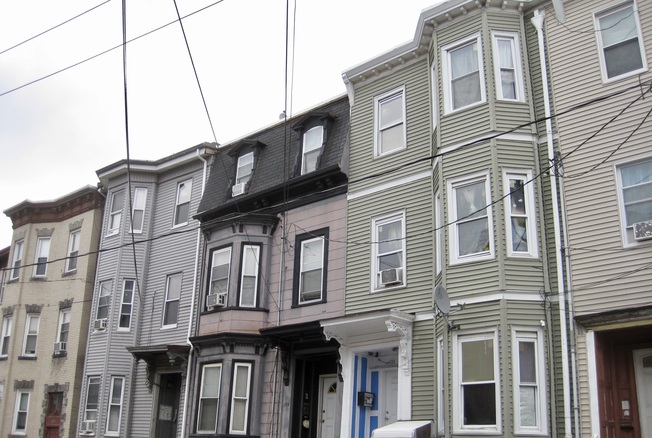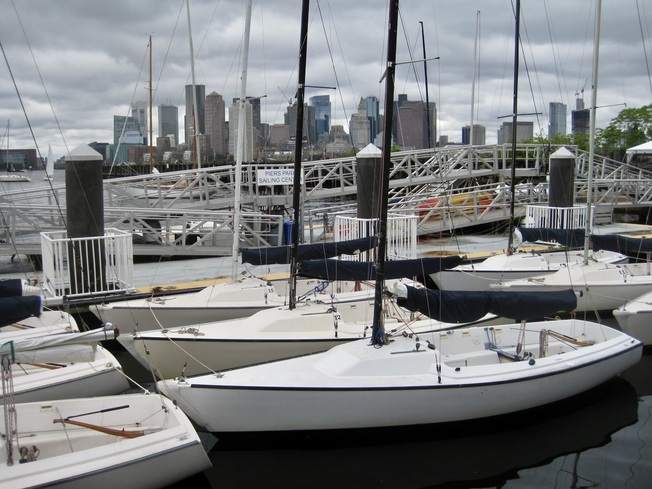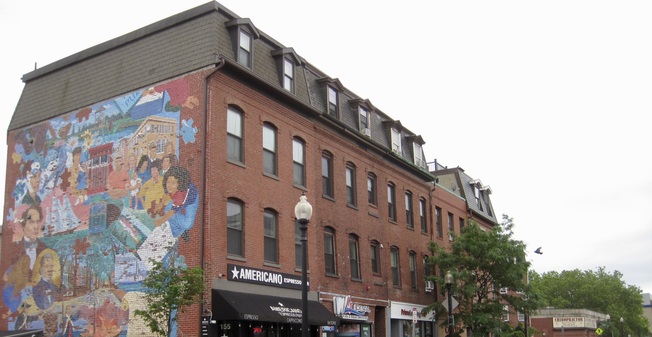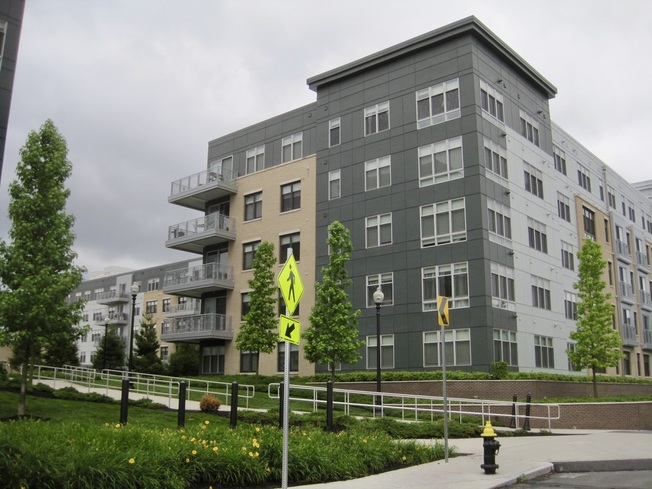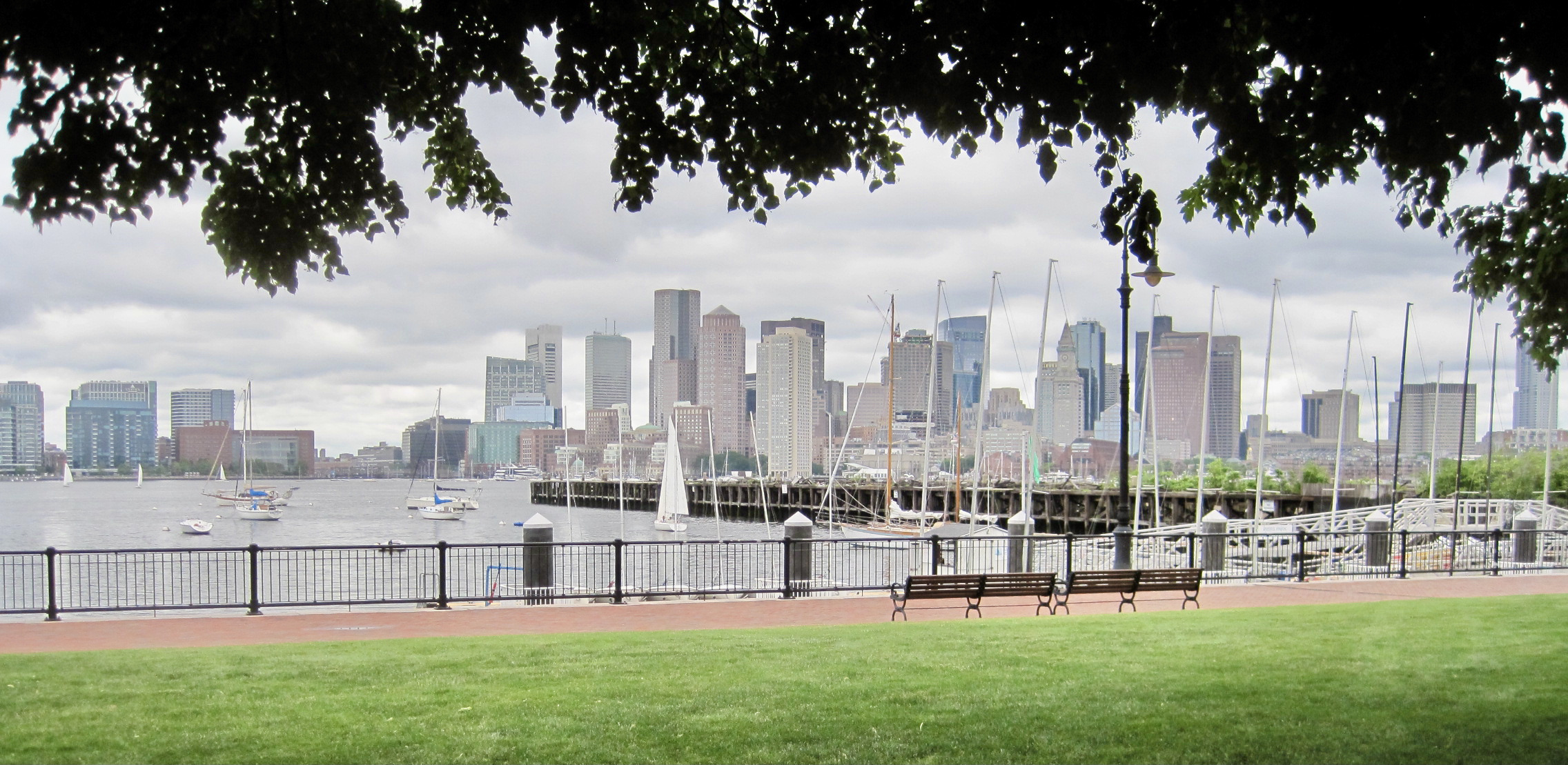 ---
| | Median Rent | Median Sqft |
| --- | --- | --- |
| Studio | $2,454 | 474 sqft |
| 1 Bed | $2,500 | 674 sqft |
| 2 Beds | $3,105 | 880 sqft |
| 3+ Beds | $3,700 | 1,247 sqft |
Separated from Downtown Boston by the Boston Harbor, the neighborhood of East Boston, or "Eastie," as the locals call it, offers residents the most stunning views of the city skyline. Encompassing much more than Logan International Airport, Eastie has become increasingly attractive to young people thanks to its proximity to Downtown and more accessible apartment prices than other parts of the city. For longtime locals, the arrival of upwardly mobile millennials to the area feels foreign as the evolving neighborhood tries to find its new identity. New apartment developments on this side of the harbor contrast sharply with its historically working-class, immigrant culture. The result is a checkerboard of Latino bodegas abutting high-rent buildings and a place where the thrifty student budget can stretch quite far. The gentrification has stirred some conflict and displacement in the neighborhood as Jeffries Point residents have watched their water views disappear behind luxury apartment and condo buildings.
Eastie might as well be called Boston's Ellis Island as this is where immigrants flowed in during the mid-19th century. The Irish and Canadians arrived first, then Russian Jews, Southeast Asians, and Italians. Though you may think Boston's North End has the strongest Italian ties, Eastie was the first area in Massachusetts where masses of Italian immigrants settled in the Orient Heights section of town. Though a strong Italian community remains in East Boston, the more recent influx of Central and South American communities has transformed the neighborhood into a predominantly Latino one. This melting pot of influences can be seen in the many ethnic shops and restaurants that reflect the food and culture of its diverse residents.
Residents from East Boston can reach Downtown Boston with ease on the MBTA Blue line. The neighborhood has several Blue Line "T" stops at Maverick, Airport, Wood Island, Orient Heights, and Suffolk Downs.
To travel to further flung areas, there's the Commuter Rail Newburyport/Rockport line that connects nearby Chelsea with the North Shore neighborhoods and North Station in Boston.
Massport provides free shuttle buses from the Airport station to all Logan Airport terminals and the Rental Car Center. The East Boston Greenway, a shared-use path and park along a former rail line, also connects to the Airport station. Another way of traveling to and from the airport is on the Silver line SL1 branch that stops at each of Logan's terminals, but it does not connect you with the Blue line.
Many busses run in Eastie, but none departing from the neighborhood can get you across the harbor and into Boston proper. A few busses do leave from Blue Line Wonderland station in Revere, just two stops north from Suffolk Downs. They drive mostly to Haymarket or South Station, with a couple stopping at the airport.
By car, three different tunnels connect drivers to East Boston. The older Callahan and Sumner tunnels can be crowded and slow and are not as easily accessible as The Ted Williams tunnel, the newest, fastest, and least stressful connection of the three. All the tunnels cost just over $2 each way for non-resident visitors. If you're driving in from the north, routes 1A and 145 will get you here, albeit through some heavy traffic and older roads. A word of caution: Most streets in East Boston require resident parking permits 24 hours a day. And tow trucks have a strong presence because of it. The city doles out $40 tickets for parking in these spaces without a sticker. For visitors, there are a few parking garages in the area.
With its immigrant culture, East Boston offers a wide range of restaurants and cuisines. For authentic Italian, Santarpio's Pizza holds the fort, having been around since 1903. First established as a bakery, this pizzeria has become a landmark for locals and out-of-towners alike, considered by many to serve the best pie and grilled meat skewers in Boston. Bring cash when you go, as the restaurant doesn't take credit cards.
Angela's Café serves traditional foods from Puebla, Mexico, in its two East Boston locations — the original in Eagle Hill and its newer spot in Orient Heights. This family-owned restaurant serves three meals a day, offering guests a taste of Poblano cuisine, including authentic moles, rich gravy-like sauces flavored with a hint of chocolate. For breakfast, try dulce de leche pancakes or a shrimp fajita omelet. For lunch or dinner, try some mini flautas (crispy fried corn tortillas filled with either chicken or potatoes, with lettuce, avocado, sour cream, and cheese) and end your meal with a vanilla flan.
Whether you're starting your day or need an afternoon pick-me-up, American Espresso Bar on Meridian Street has you covered. It's the only coffee shop in Eastie that isn't a Dunkin Donuts or Honey Dew franchise nor at the airport. Also on Meridian Street, Gigu Café welcomes the after-five crowd for cocktails or a night out with friends. This Latin American restaurant has a creative space with walls flanked with pieces by local artists. The menu of paninis and appetizers is imaginative, too. Locals rave about the strawberry and avocado ceviche and delicious dessert menu.
Want to grab drinks in more casual (read: divey) quarters? Eddie C's Bar in Maverick Square welcomes all walks of life. This come-as-you-are sports bar offers free pretzels and a jukebox to line up your favorite songs. It's a great spot to end your day with an ice-cold beer.
For something a little different, Downeast Cider brewery is worth checking out in the heart of East Boston. The company touts using only fresh-pressed juices and natural ingredients. You can make reservations for a free brewery tour Friday through Sunday, with a tasting flight of cider on the house.
If you're looking for a snack on the run, step up to Eloti Food Truck, usually parked around Maverick Square. Pick up traditional elote, steamed corn on the cob covered with lime chipotle aioli, cotija cheese, and chili powder. Or try it in a bowl as esquites.
Prefer to cart your snacks home or try your hand at Latino recipes? You'll find many small corner stores and markets all around the neighborhood. Yanet, Anthony's Market, Portillo Brothers, Bellas, ElSol and Villas markets all are corner stores that sell international groceries and essentials. There's also a Shaw's chain supermarket in East Boston off of Border Street.
There's no main section for shopping non-food items in this neighborhood, but you can find a store or two for basic things. Marshall's and Family Dollar are bargain chain stores in East Boston. For more clothes and accessories, Madrag has affordable fashion. And local chain store, Expressions, carries footwear and streetwear.
If you need or want something homemade, Puntada is a craft store where they can stitch any item of clothing from fabrics you select, like silk, denim, or leather. You'll find that they sell readymade accessories, too, including cloth masks, wool hats and gloves, scarves, and even Christmas decorations.
For notecards, custom invitations, or party favors, Hugisses offers personalized paper products for your occasion. When you need to send out a new home, new baby, or any other kind of announcement, this is your stop.
Whether you're walking, jogging, or biking, you'll find plenty of beautiful greenspaces to explore in this neighborhood. East Boston Greenway connects several major open space areas, including Piers Park, Memorial Stadium, Bremen Street Park, Wood Island Bay Marsh, and Belle Isle Marsh. Enjoy the peaceful wildlife at Belle Isle or stretch out and lounge at Constitution Beach, a crescent-shape beach in the HarborView section of East Boston
Piers Park is also a popular spot to escape the mad dash of city life. Walk through the patches of green to see expansive skyline views from behind docked sailboats. If you're feeling energized, you can take a lesson at Piers Park Sailing Center. Or if you just want to enjoy the water, you can also rent a sailboat and hire a staff member to take you out for a two-hour sail.
Want a different kind of escape? Stir your imagination at the Institute of Contemporary Art's (ICA) seasonal space in the Boston Harbor Shipyard and Marina. The ICA opened its new Watershed, expanding artistic and educational programming in East Boston in 2018. The development transformed a 15,000-square-foot, formerly condemned space into a wide and welcoming space where visitors can view and experience large-scale art.
If you get more relaxation from working with your hands and being in nature, East Boston's Community Gardens are for you. East Boston offers six community gardens managed by organizations such as the Boston Parks and Recreation Department and the Boston Natural Areas Network. If you'd like to work a plot of land, you can pay nominal annual dues to plant anything you like in your personal patch of greenery.
Though there's no major college campus within Eastie, students of Bunker Hill Community College can access its Chelsea Campus just north of the neighborhood. And because of its easy access to Downtown Boston, students might find living across the harbor more affordable when attending colleges such as Suffolk University, Emerson, and Tufts University School of Medicine.
We rate and sort every listing based on fair market rent.