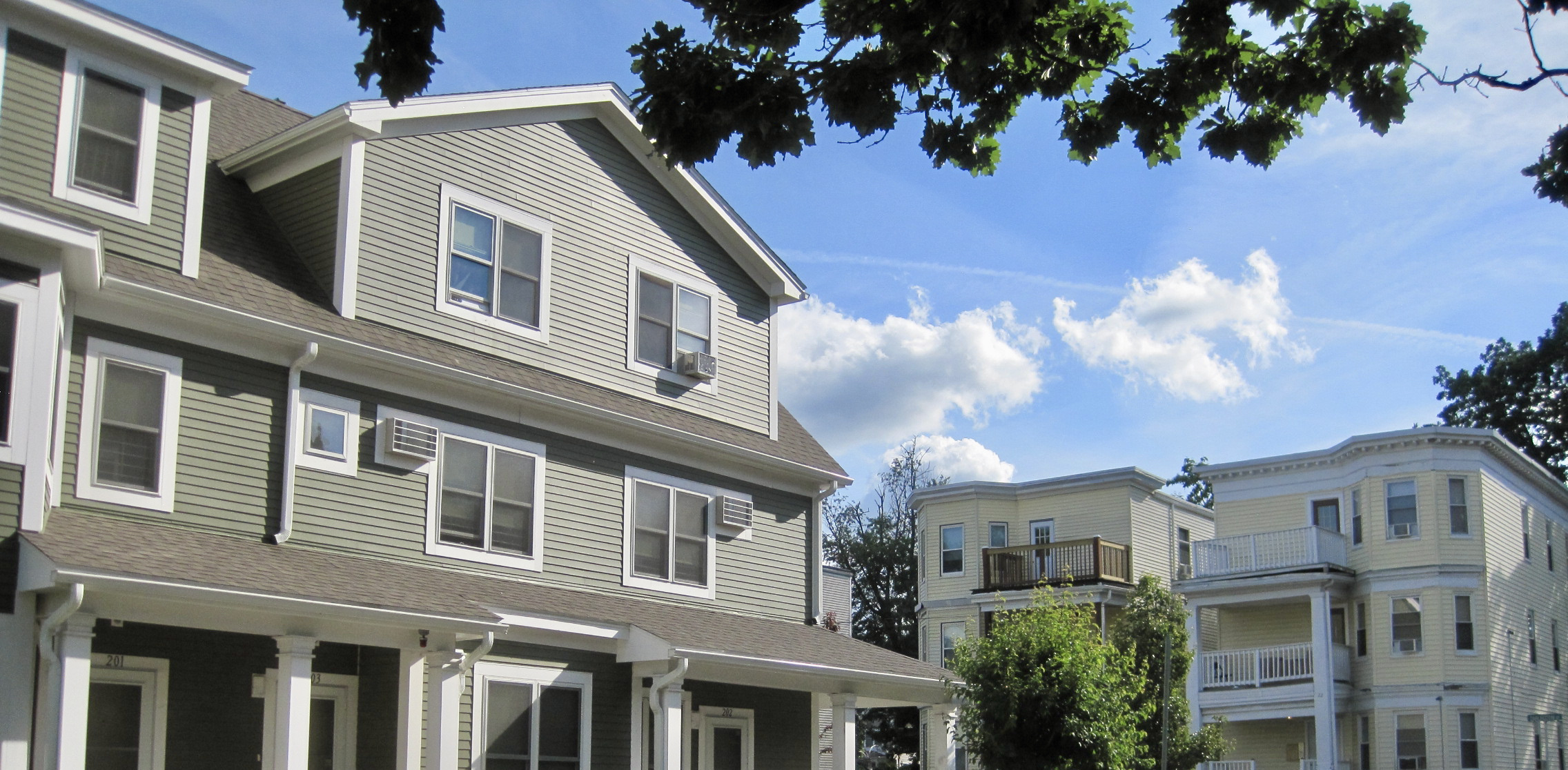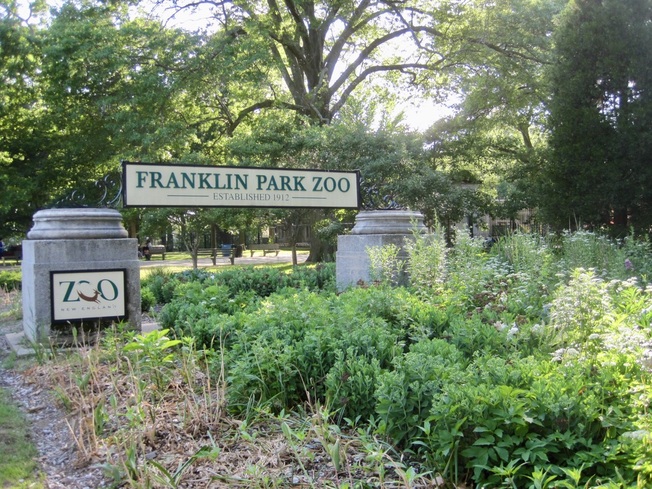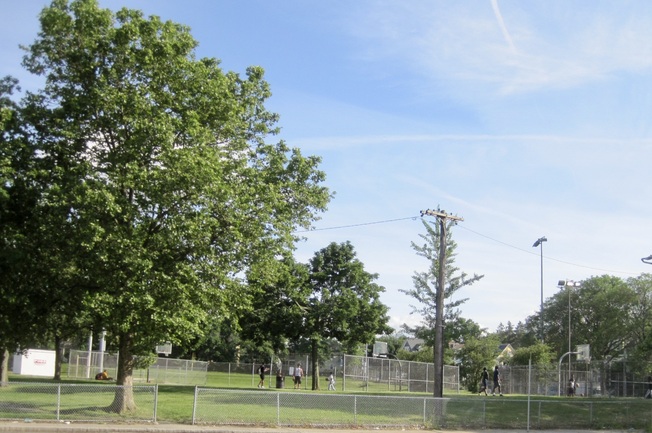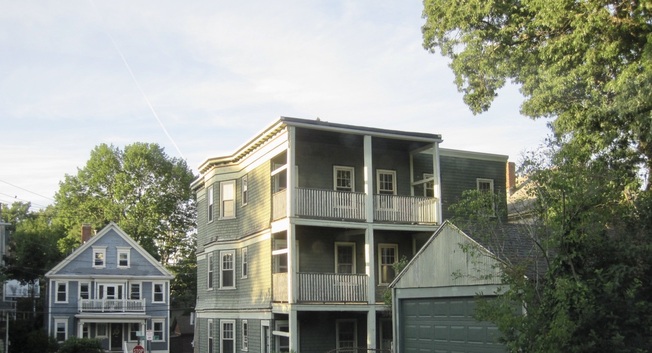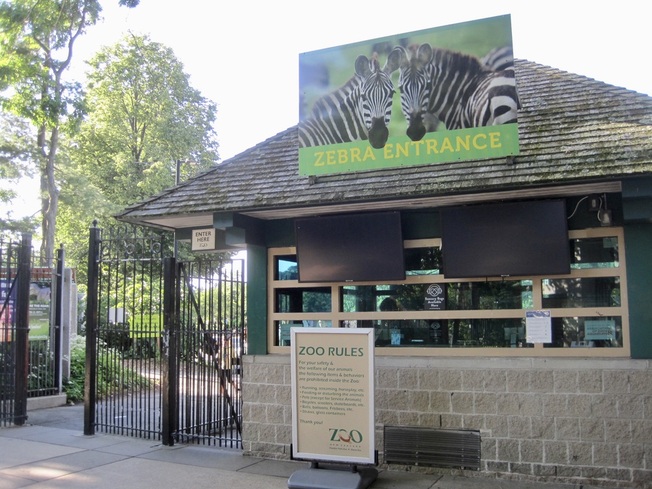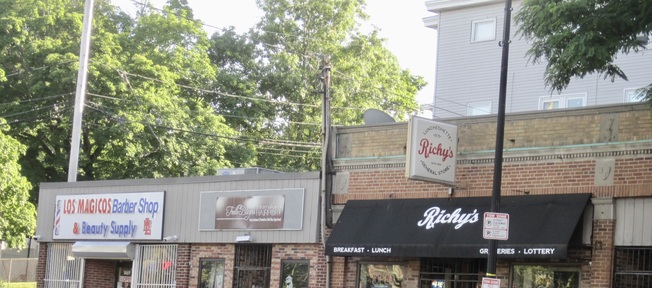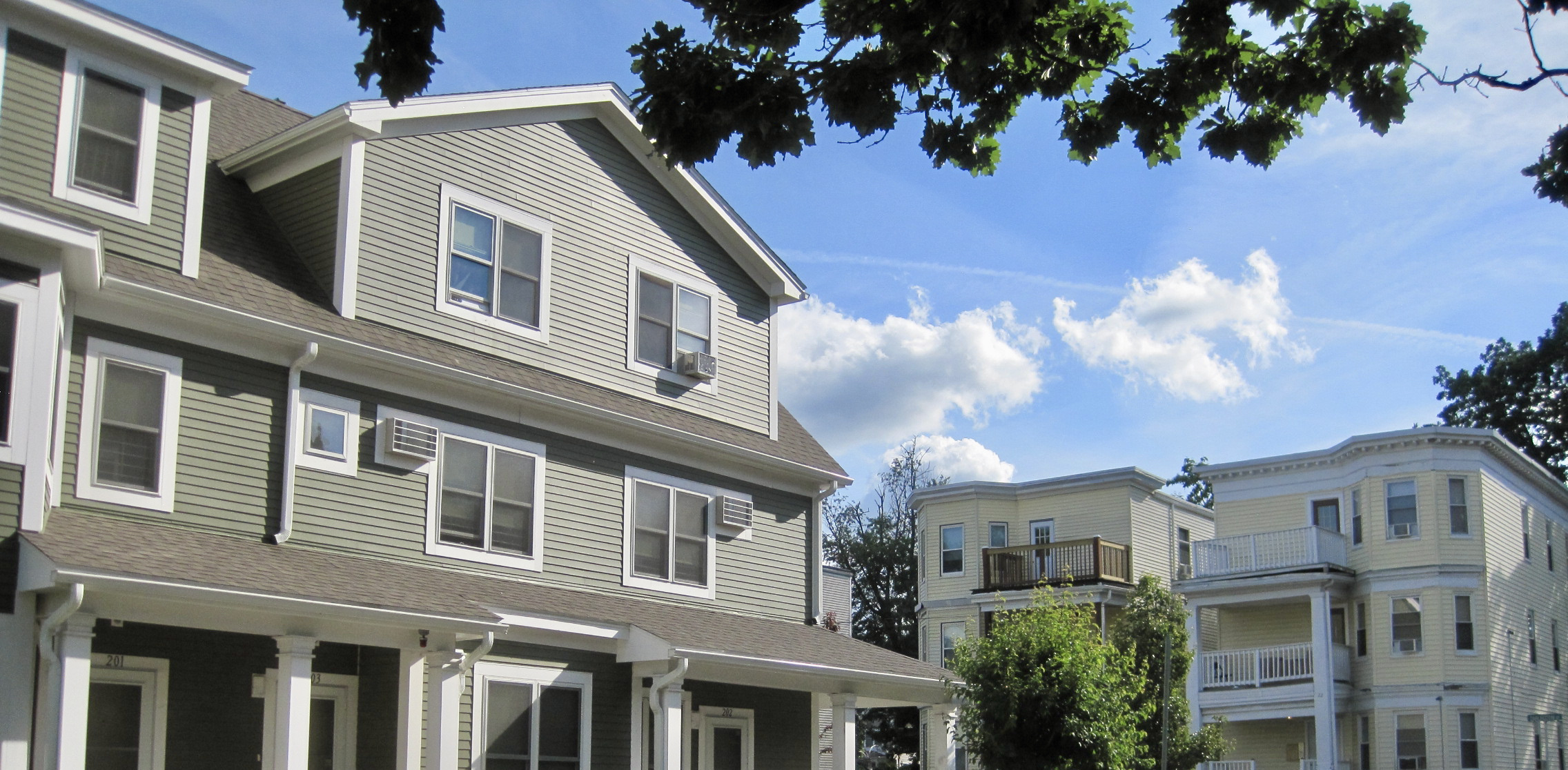 ---
| | Median Rent | Median Sqft |
| --- | --- | --- |
| Studio | - | - |
| 1 Bed | $1,850 | - |
| 2 Beds | $2,675 | 1,000 sqft |
| 3+ Beds | $3,175 | 1,372 sqft |
Urban grit meets suburban vibe in this southernmost neighborhood of Boston, roughly eight miles south of Downtown. Hyde Park, whose motto is "Small town in the city," combines the city's eclectic draw with the peace and quiet of a bedroom community. There are pockets of industrial areas left over from its heyday as a manufacturing hub, with warehouses and factory buildings scattered around the Readville section of the neighborhood, along the Neponset River and Mother Brook. There are also colonial and Victorian homes in the Fairmont Hill section for a more charming side of its architecture. And Cleary Square represents a little bit of everything, from fast-food joints and run-down storefronts to beautiful historic structures. Parks and open spaces abound, and residents can enjoy backyards, parking spaces, and international restaurants.
Hyde Park is home to a diverse population, including a high percentage of African Americans, as well as Hispanics and Asians. Within these groups, most residents identify as Haitian, Puerto Rican, Dominican or South American. For many residents, English is not the primary household language. And like most towns in the Boston area, there's an Irish and Italian community.
Historically, Hyde Park has played a role in facilitating social change in the United States. The first all African-American army unit, the 54th Massachusetts Infantry Regiment, was formed in Hyde Park, and made famous by the 1989 film, Glory, starring Matthew Broderick, Denzel Washington, and Morgan Freeman. Prominent abolitionists, the Grimké sisters, Sarah and Angelina, and Theodore Dwight Weld, (for whom Weld Hall is named) lived here. It was also the home of former, beloved Mayor Thomas Menino, who served the city for more than 20 years. A Readville native, you'll notice his influence as you gaze up at the many neighborhood buildings bearing his name.
Considering its proximity to the city, this part of Boston is quite car-friendly with easy access to highways and equally problem-free parking. Hyde Park is also fairly well connected by public transit with access to three MBTA Commuter Rail stations and about 10 nearby bus lines. Residents can get to Downtown Boston on the Commuter Rail's Fairmount shuttle to Readville, servicing both the Fairmount and Readville stations. Riders can also take the Providence/Stoughton branch to Hyde Park station in Cleary Square or use the Franklin branch to stop at any of the three stations.
Though Hyde Park has no subway stations, several MBTA bus routes through Cleary and Logan Squares connect subway patrons to the Orange and Red Lines at Forest Hills and Mattapan stations in next-door neighborhoods.
If you want to live within walking distance of your activities, you'll find life's daily errands can be done on foot in the Cleary Square section. But Readville and Fairmont Hill are a little less pedestrian-friendly. For cyclists, the neighborhood does have some bike infrastructure with recreational opportunities at Stony Brook Reservation.
Take advantage of the Haitian influences in Hyde Park by indulging in some authentic Creole food at Farah's Café on River Street in the heart of the neighborhood. Start with griot, a fried pork dish typically prepared by a grandma. Try some fritay, a mix of fried starchy foods, like plantains, sweet potatoes, and malanga (taro) that can be eaten by itself as a snack or as a side with meat and rice. Dishes are often served with Creole sauce and a spicy pickled slaw called pikliz.
For a different slice of island life, mix it up at Zaz, a Hyde Park restaurant that promotes itself as Asian–Caribbean. Their fusion menu includes jerk chicken, jerk salmon hushpuppies, and stewed oxtail. Enjoy your meal on a colorful outdoor patio. Or for a taste of Dominican dishes such as gumbo and mofongo, head to Rincon Caribeno. If you hit it on a Friday, get treated to not only live music but also a dance floor, complete with DJ.
Antonio's Bacari can handle any Italian craving with a full menu of casual items from ciabatta pizza to $5 cicchetti (meaning snack in Italian) like fried polenta and veal meatballs. Start your meal with fresh bread and a dipping sauce of oil and balsamic vinegar. Save room for a hearty pasta dish. The pasta carbonara is a favorite. But so is the tiramisu, so plan your appetite accordingly.
Every neighborhood needs a greasy spoon, and Hyde Park's is Richy's. Part breakfast diner, part luncheonette with limited countertop seating, it's been a family-run business for over 66 years and looks more like a mini-mart than a restaurant, which isn't too far from the truth. Though the main space is taken by the diner counter, there's a small grocery section where you can pick up snacks, soft drinks, and even a lottery ticket.
When you want to get a little healthier, get a table at River Grille. While they serve guilty pleasures like pizza and subs, the restaurant's strong point is the meat. Locals swear by the fresh chicken, roasted and marinated daily. Steak tips here are equally scrumptious, and the all-Angus burgers are served up in your choice of 4- or 6-ounce portions.
For traditional dining, make a reservation at American bistro, Fairmount Grille. It's a good place to come for a drink at the bar or for dinner served in one of two separate dining rooms. Specialties of the house? Seafood, steaks, and American classics with inspired flair.
If you want to dress down, Cavan Cafe has been considered one of the last original dive bars in Hyde Park. It's the place to go when you get snack-happy late at night.
One thing Hyde Park residents can agree on, Tutto Italiano has the best in quality Italian food, hands down. Browse any reviews—from Yelp to TripAdvisor, and you'll find almost all five-star ratings. This family-owned and operated Italian specialty grocery store features family-recipe fresh baked bread, food products, and imported vino. Come hungry to experience the best deli around serving hot and cold subs. Or shop shelves stocked with a broad range of gourmet groceries, including fresh pasta, cured veggies and fish, and authentic Italian sweets.
For a more basic grocery store in Hyde Park, there's PriceRite, a discount supermarket chain that also stocks international and Caribbean foods, and America's Food Basket. There, you'll find a good variety of Cape Verdean, West Indian, and Spanish foods.
There aren't many independent boutiques in Hyde Park, but Le Trap Couture on River Street is an exception. Owner, Felicia Daniel, prides herself on creating new trends for everyday "Fashionpreneurs." With their exclusive limited-edition collections, they offer a variety of styles for anyone looking for one-of-a-kind apparel.
Need some furniture for your apartment? Family-owned Jerusalem Furniture has been carrying all types of home furnishings for more than 30 years. They provide a selection of styles from Victorian to modern. For more inexpensive home goods, check out King's New and Used Things. And for household tools or other home supplies, there's Central Paint & True Value, a family-run chain retailer.
Outdoor lovers will enjoy 11 parks and playgrounds as well as numerous open spaces spread across the neighborhood. The largest, Stony Brook Reservation, contains over 400 acres of managed land. Walk, jog, or cycle its 10 miles of hiking paths. Or cast your fishing rod into Turtle Pond. For group activities, head to the park's southern end, where you'll find athletic fields, tennis courts, a pool, and grills.
Sherrin Woods, the third-largest city-owned urban wild site, has both dirt and gravel paths for outdoor recreation. The park also has a large rocky outcrop known as Pine Rock. Locals love this area for its natural landscape, a true wilderness compared to the managed parklands. Other public parks and playgrounds in the neighborhood include Lacono Playground and Reservation Road Park.
If you like to tee off, Hyde Park is home to one of Boston's two municipal golf courses. The George Wright Golf Course, created by renowned golf course designer Donald Ross, and named for Baseball Hall of Fame and Boston Red Stockings sportstop George Wright, straddles both Hyde Park and Roslindale.
For a different kind of fun, visit Everett Square Theatre, one of Hyde Park's best known landmarks. It's rumored to be haunted with reports of people seeing random blinking lights and hearing odd noises. Originally built as a moving picture house for live vaudeville, musical, and other performances, it's now a quieter space for temporary art installations and displays. The city hopes these events can raise more awareness of the theater and build support for its restoration.
Another legendary spot in Hyde Park is Ron's Gourmet Ice Cream & Bowling. This retro 10-lane alley has hosted leagues and bowling parties for generations of Bostonians since 1979. Check it out for New England candlepin bowling at its best along with a scoop of your favorite ice cream flavor, including dairy-free and vegan, to boot.
In a city filled with some of the world's most competitive and renowned universities, Boston Baptist College claims its space as the only institution dedicated to Biblical Christian education. Located on a five-acre campus on Fairmount Hill, the college offers a bachelor's degree, an associate degree, and a certificate—all in Biblical Studies for the next generation of Christian leaders.
We rate and sort every listing based on fair market rent.