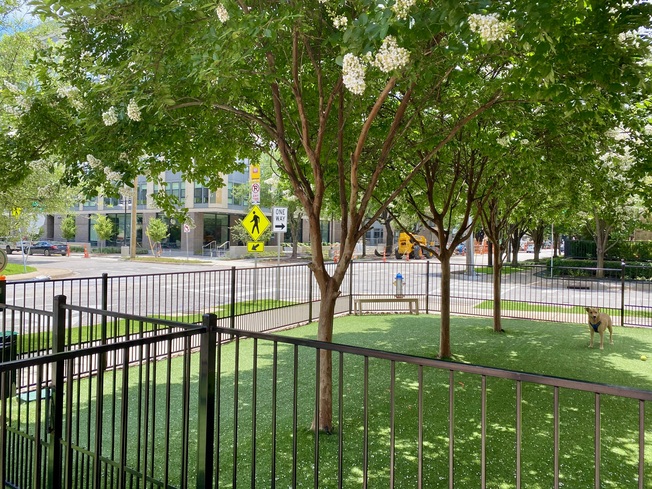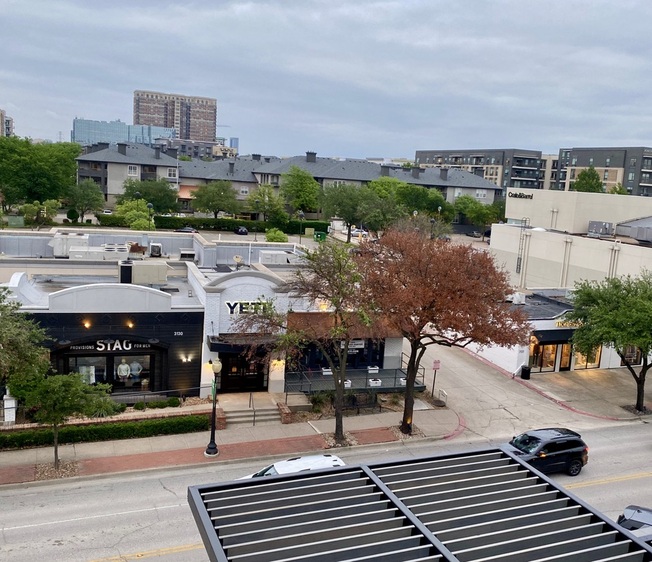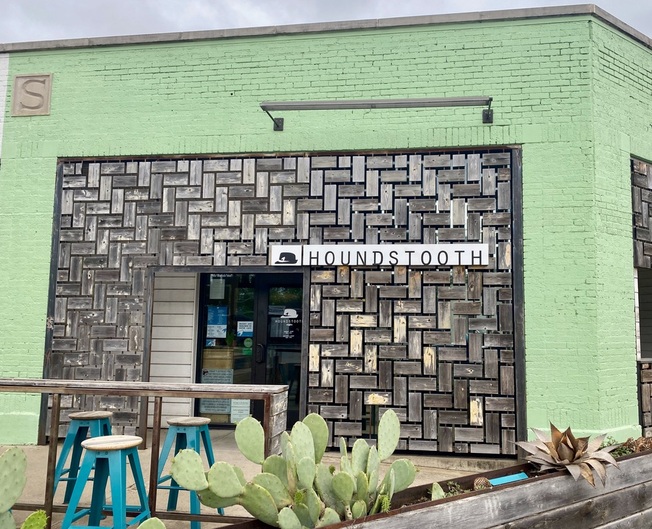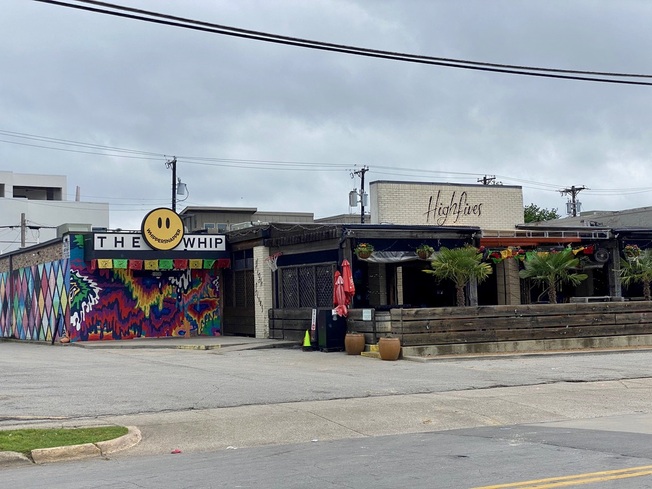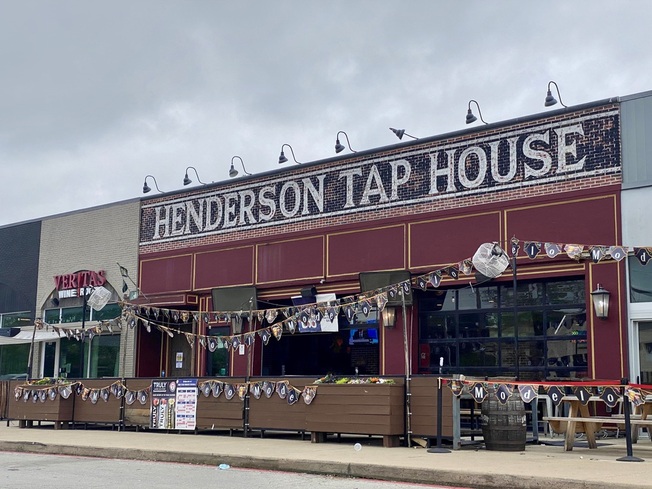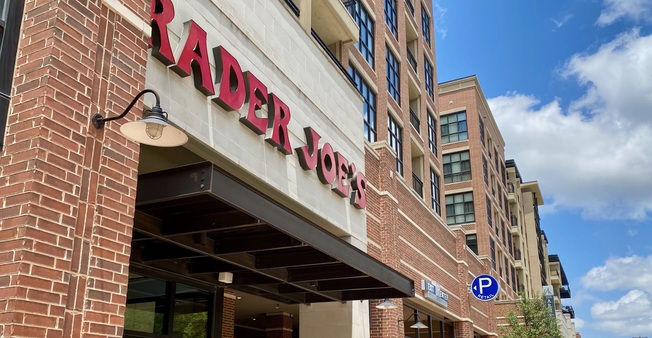 ---
| | Median Rent | Median Sqft |
| --- | --- | --- |
| Studio | - | - |
| 1 Bed | $1,856 | 783 sqft |
| 2 Beds | $2,645 | 1,173 sqft |
| 3+ Beds | $4,700 | 2,307 sqft |
Divided by US-75 (Central Expressway), Knox/Henderson is a road with two names (Knox Street to the west, Henderson Avenue to the east) that serves as the main artery for a destination district of the same name. The Knox/Henderson area is known mainly for high-end home furnishings and other retailers, consignment stores, eclectic restaurants and bars (both chains and local establishments), and apartments ranging from affordable to upscale sprinkled throughout. Across the western perimeter of Knox/Henderson, lies the immensely popular Katy Trail. The two sides of Knox/Henderson have very distinctive vibes. Knox feels more like a miniature version of Uptown with its name-brand and designer offerings amidst places to enjoy rosé on a patio. In contrast, Henderson feels slightly more bohemian with resale shops, small boutiques, and collections of pubs, bars, and various nightlife spots.
The Knox section of the neighborhood is more walkable because of the tight concentration of businesses and residences, plus easy-to-navigate sidewalks and shade from several trees and awnings jutting out from the buildings. With several commercial-free areas of housing, schools, and vacant lots between clusters of restaurants and retail, the mile-plus stretch of road on the Henderson side of the neighborhood is easier to travel by car than on foot. As for cycling, because Knox Street and its crossroads are close to the Katy Trail, you'll also see plenty of people riding their bikes to shops and eateries on the Knox side of the neighborhood.
For public transportation, the closest Dallas Area Rapid Transit (DART) Light Rail stations, Mockingbird Station and Cityplace/Uptown Station, fall just to the north and south of Knox/Henderson. Still, few locals would ever walk from one to the other. DART bus routes serve both sides of the street, too, with frequent stops, but automobiles remain the norm for Point A to Point B commutes in this section of the city. North Central Expressway (US 75) divides Knox from Henderson, so it's easy to reach Downtown to the south and Richardson, Plano, Allen, McKinney, and other suburbs to the north.
The Knox/Henderson district also borders the popular Lower Greenville, Uptown, Highland Park, and University Park neighborhoods, each with their own restaurants, retail, and entertainment options.
The recent addition of a Trader Joe's off Knox Street represents the first major grocery store to serve this portion of the neighborhood. The Henderson section has a Sprouts Farmers Market with fantastic produce and mostly natural selections in the grocery aisles, along with a full-service deli, butcher, and well-stocked wine and beer department. A block or two beyond the neighborhood's official perimeter where Henderson meets Ross Avenue, there's also a Fiesta grocery store, another outpost of Trader Joe's, and Sam's Club Now, a smaller version of the warehouse giant with its own smartphone app used during shopping to add items to your cart for a unique and convenient experience.
As for restaurants and bars in Knox/Henderson, the options are plentiful. Starting on the Knox side, there's Georgie by Curtis Stone, Le Bilboquet, Up On Knox, Grange Hall, and the brand-new, third-floor RH Rooftop Restaurant (complete with an outdoor park). Each offers upscale dining experiences that epitomize Dallas' see-and-be-seen crowd while still being welcoming and accessible to everyone. For a taste of the world in a matter of only a few blocks, check out longtime neighborhood haunts La Duni for Latin, Toulouse for French, Taverna for Italian, Ziziki's for Greek, Roti Grill for Indian, Little Katana for Japanese, Café Madrid for Spanish, Ka Thai for Thai, and Javier's Gourmet for Mexican. For memorable cocktails on this side of the freeway, Chelsea Corner and Henry's Majestic both quench thirsts with creative sips.
Moving over to Henderson, you can enjoy several different types of cuisine, too, starting with the best Jamón ibérico and other Spanish delicacies and wines at the only Enrique Tomás in the United States. Further east, the exquisiteness of that experience will be surely matched at Gemma, a relaxed bistro serving the finest coastal California cuisine with impeccable culinary craftsmanship and attentive service. However, Henderson is really more about the bar scene (though you'll find fantastic pub food at nearly every joint, too). Even the Dickey's BBQ in this neighborhood has Central Bar, the first-ever for the national chain, with smoky cocktails and other boozy beverages served in a tiny room with views of the meat smoker or out on the breezy patio. The Tipsy Cupcake gives you liquor-spiked sweet treats you can take just about anywhere. Or create your own pub crawl between the walkable Henderson Tap House, The Skellig, Barcadia, Veritas Wine Room, 77 Degrees, Jack & Ginger's, High Fives, and Whippersnapper, which often transforms into immersive pop-up experiences with themes ranging from Family Guy to Harry Potter.
With the exception of the Design District and suburban pockets of mega-chain furniture stores, Knox/Henderson has come to be known as a place for fine home furnishings. On Knox and its adjacent avenues, major designers and high-end brands populate the area in large numbers. Jonathan Adler, Mitchell Gold + Bob Williams, Pottery Barn, Crate & Barrel, CB2, Room & Board, Sur La Table, Into The Garden, and the new three-story RH Dallas | The Gallery on Knox (the new name for Restoration Hardware), each provide unparalleled opportunities for creating the home of your dreams, indoors and out. Other major brands include Apple, Yeti, Lululemon, and the RealReal luxury resale.
Across on Henderson, previously owned goods are a big draw in a cluster of shops that includes Vintage Martini, Nick Brock Antiques, Consignment Heaven, and Lola Lavender. You'll also find new apparel and merchandise for the home at Caitlin Wilson and Favor the Kind. Further down the street, Bonobos and Warby Parker are are bringing their online experience to life in small try-before-you buy boutiques.
Start your day at Austin-based Houndstooth Coffee, which also serves as a remote office for many people in the neighborhood. For fitness fans, Knox/Henderson offers your choice of activities. Between the two sides of the street, you can burn calories in nearly every imaginable way with Corepower Yoga, Beyond 500, Rise Nation, Solid Core, Bodybar Pilates, Ritual One Yoga, Park Cities Personal Training, and The Move Project among the many sweat-worthy options. Or head outside to create your own workout at the small, 2.5-acre, nearly-100-year-old Cochran Park on Henderson or venture west to the 3.5 miles of cycling, skating, and pedestrian-only padded pathways on the former rail line turned exercise phenomenon, the Katy Trail.
Only 1.5 miles away from Knox/Henderson, the main campus of Southern Methodist University (SMU) can be reached quickly by car, making Knox/Henderson a popular residential hub for students.
We rate and sort every listing based on fair market rent.