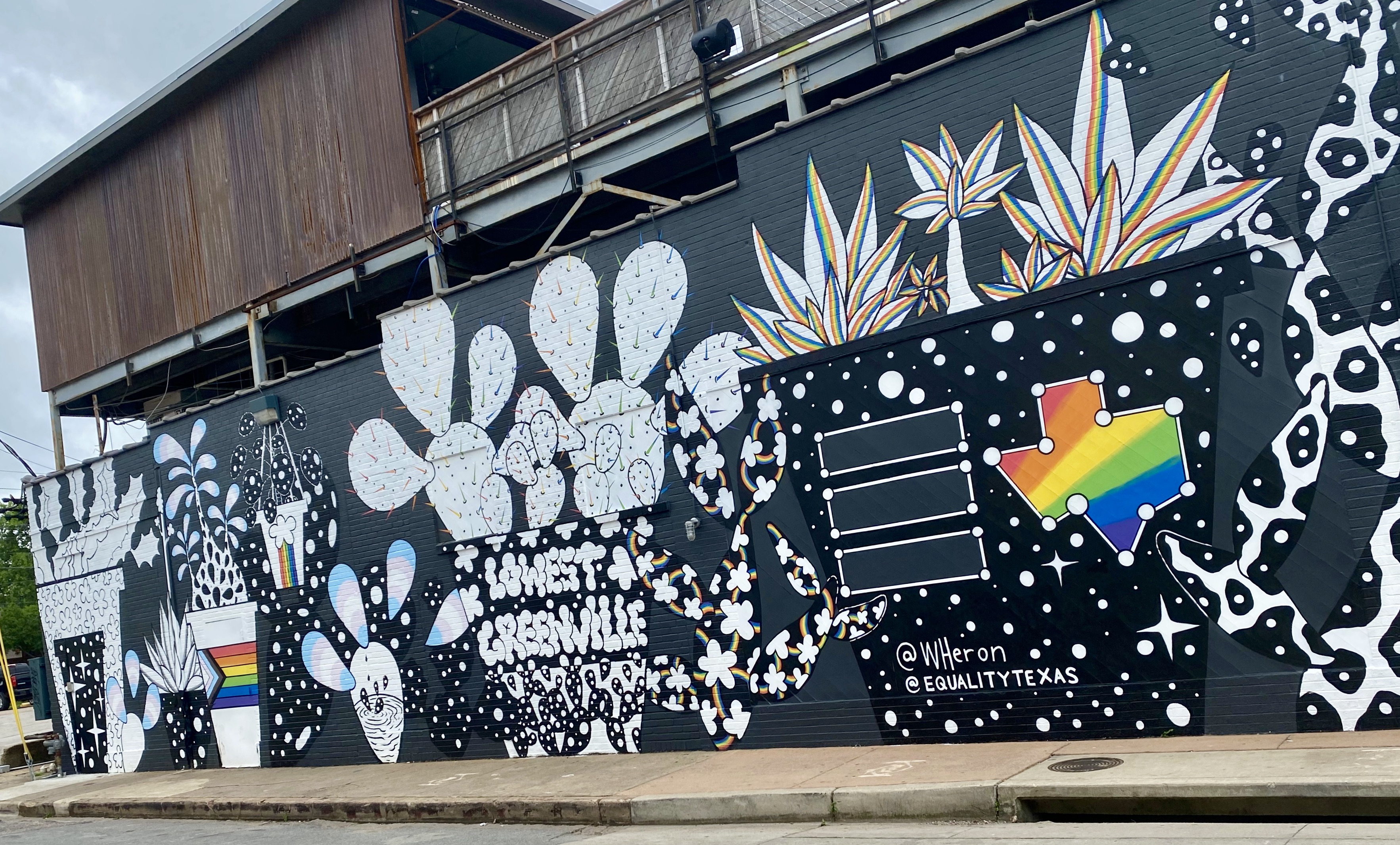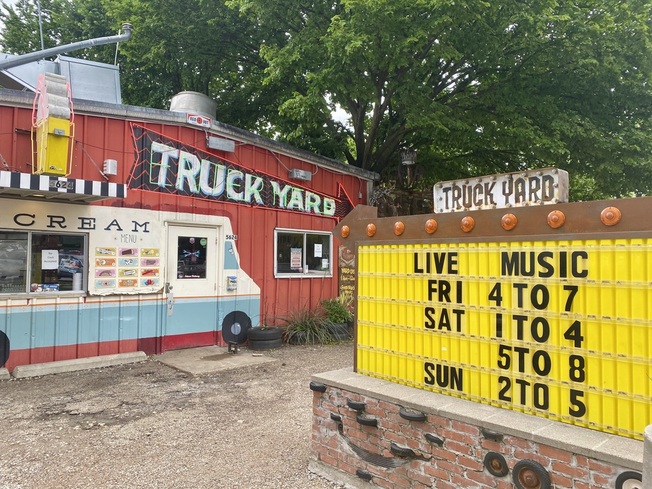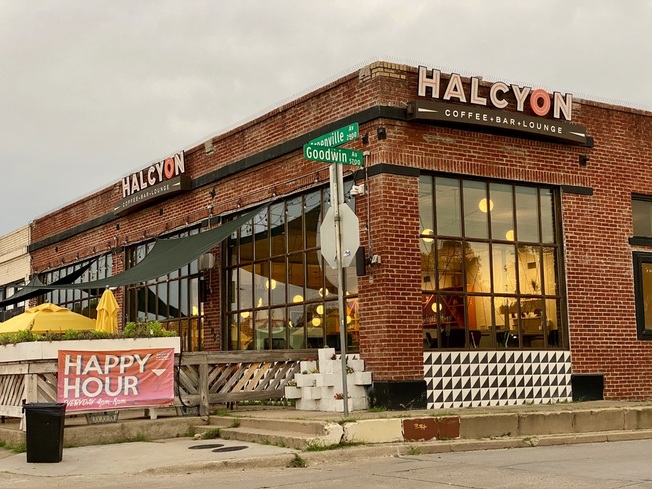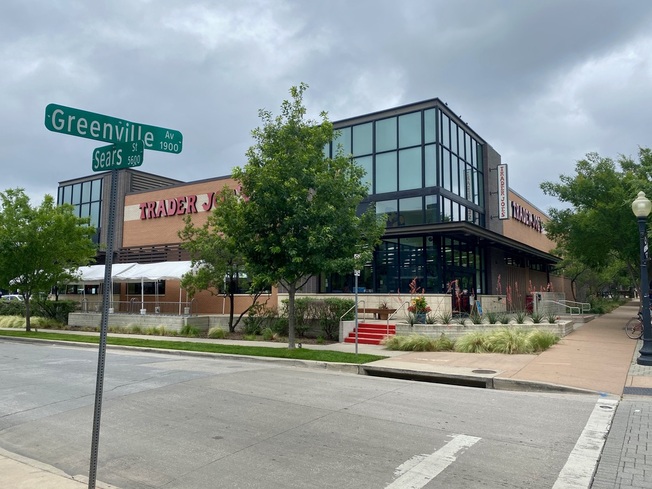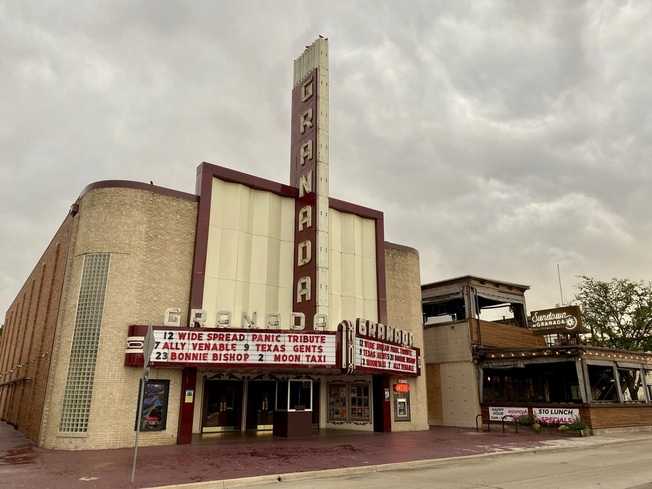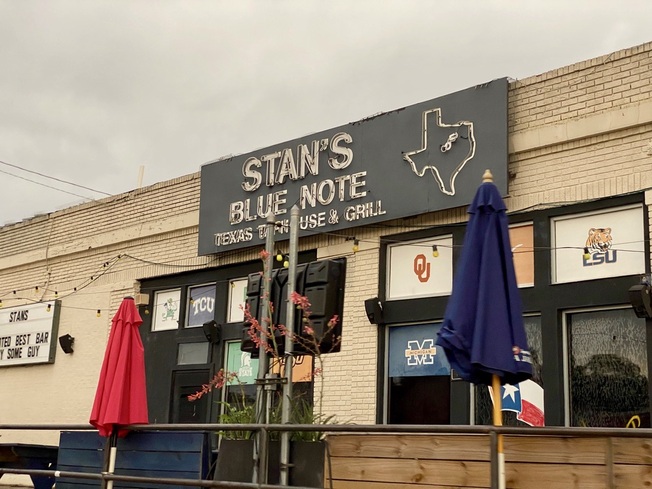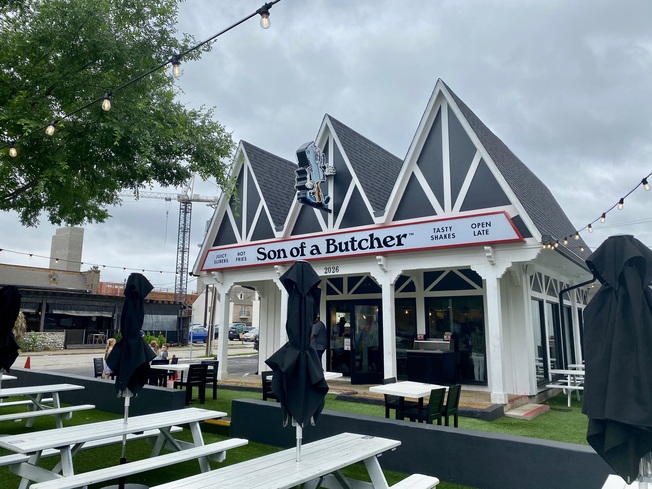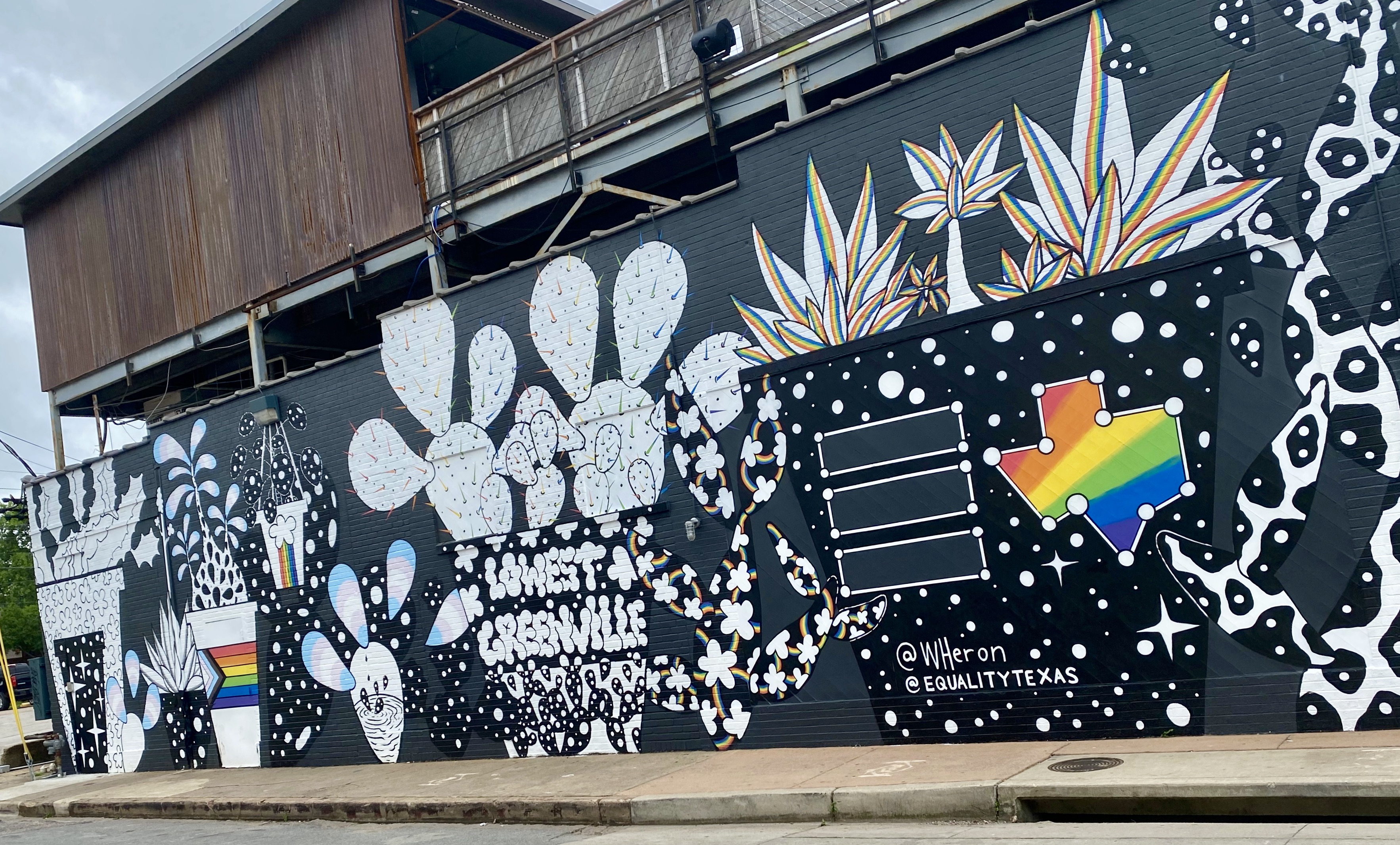 ---
| | Median Rent | Median Sqft |
| --- | --- | --- |
| Studio | - | - |
| 1 Bed | $1,545 | 700 sqft |
| 2 Beds | $2,399 | 1,389 sqft |
| 3+ Beds | - | - |
One of the quickest ways to sound like a Dallasite is by demonstrating proficiency in your knowledge of "the Greenvilles." First, Greenville rarely refers to Greenville, Texas, a rural, suburban city 50 miles to the northeast. Beautiful as that town is, it's far more likely that talk of Greenville refers to Greenville Avenue, a major street running north-south and mostly parallel to US-75 (North Central Expressway). That's where you'll find both Upper Greenville and Lower Greenville. Upper Greenville encompasses everything from Mockingbird Lane to Interstate 635 (LBJ Freeway) in Northeast Dallas. South of Mockingbird, however? That's where you officially hit the 1.8-mile stretch known as Lower Greenville.
But to really impress the locals, ask whether they want to meet you on Lower Greenville or on Lowest Greenville, a more recent differentiation with its own neighborhood and merchant associations, completely separate from the other Greenvilles. The lowest part extends from Belmont Avenue south to Ross Avenue, which merges quickly with the Knox/Henderson neighborhood. There's an easy way to distinguish where you are, too. If you see six lanes, then you're on Upper Greenville. Four lanes, Lower Greenville. And two lanes, Lowest Greenville. The neighborhood doesn't just fall along the main road, either, but spreads from East Mockingbird Lane in the north to La Vista Drive and Live Oak Street in the south, and from Abrams Road in the east to US-75 (North Central Expressway) in the west. Other neighborhoods falling within this zone include Lakewood Heights, Vickery Place, Greenland Hills, Glencoe, Stonewall Terrace, and Wilshire Heights.
With that minor geography lesson complete, Lower Greenville is a truly unique part of Dallas. Like Uptown, Knox/Henderson, and Deep Ellum, Lower Greenville has numerous restaurants, bars, and entertainment venues. In fact, Lower Greenville has a reputation as somewhat of a party zone. However, it is also considerably more residential than the aforementioned neighborhoods, with an eclectic mix of Tudor cottages in conservations districts jutting off from Greenville Avenue, as well as ultra-modern new homes. In between is a mix of older, two-story apartment buildings, old homes converted to smaller apartments, and sprawling new multi-level apartment communities with tons of amenities, meaning you can easily find an apartment with character to match your lifestyle and a price that fits nearly any budget.
Both Lower Greenville and Lowest Greenville are walkable within their own subsections, but it wouldn't be likely to see anyone traveling the entire 1.8 mile stretch on foot. The two sub-areas are reasonably bikeable, but it's also not as common to see cyclists here as in other parts of the city that offer more space for bikes and cars to share the road.
The nearest Dallas Area Rapid Transit (DART) light rail station, SMU/Mockingbird Station, has the closest proximity to the district: .6 miles from the intersection of Greenville and Mockingbird and 2.6 miles from the southern point at Live Oak and Munger. Parking along Lower Greenville is among some of the hardest to find in the city, though you can find free parking sometimes on side streets (much to the chagrin of people living in the houses there). Otherwise, valet is your best bet. That said, on Lowest Greenville, several large surface lots offer more abundant free parking, available to patrons of specific businesses depending on the lot and clearly marked on a number of signs. Otherwise, it's a tow-truck driver's dreamland.
One of the hallmarks of Lower Greenville is its festive restaurant and bar scene, a paradise for day drinkers, sun-seekers, and people-watchers, thanks to nearly every food-and-beverage venue having a patio, either at the tree-lined street level, on the rooftop, or both. Within the lowest portion, satisfy your hunger at Greenville Avenue Pizza Co. (GAPCo) and Flatbread Co. for pizza; HG Sply Co., Desert Racer, Rapscallion, Son of a Butcher, Company Café & Bar, and Standard Service for chef-driven variations on American favorites; La La Land Kind Café, a coffeehouse that promotes kindness to everyone as its name suggests; Taquero or Tacos y Mas for street tacos and Tex-Mex; Toasted Coffee + Kitchen for breakfast specialties; Thai Thai, Wabi House, Ngon Vietnamese Kitchen, Teppo Yakitori Sushi Bar, Manpuku Japanese Yakiniku Grill, and Hinodeya Ramen Bar for Asian; Ragin' Crab and Charlie's Creole Kitchen for seafood; Gallo Nero for Italian; and Sevan G & G Café for BYOB Lebanese. When you're craving something sweet, try Joy Macarons, Botolino Gelato Artigianale, or Steel City Pops. Then grab a drink at Leela's Wine Bar, Libertine Bar, Single Wide, The Old Crow, Alamo Club, Avenue Sports Grill, and Truck Yard, a massive outdoor space with food trucks, multiple bars (including a treehouse with specialty cocktails), and a live music stage.
As for restaurants in Lower Greenville located north of Belmont, you'll find Dodie's for Cajun; Terilli's, Pizzeria Testa, Piggie Pies Pizza, and Campisi's for Italian; St. Martin's for French; Aw Shucks Oyster Bar for seafood; Blue Goose Cantina for Tex-Mex; Snuffers for burgers (and ghost stories); Sundown at Granada for American favorites with numerous gluten-free, vegetarian, and vegan options; Gloria's Latin Cuisine; Window Seat for coffee; Val's Cheesecakes, Society Bakery, and Three Egg Muffins for sweets (and some savories, too); and Wava Halal Grill and Café Izmir for Mediterranean. Top bars in Lower Greenville include OT Tavern, Dubliner, Halcyon, Bar 3606, and the Pour House over on Skillman.
For such a small district, grocery stores in Lower Greenville are pretty easy to come by. There's Trader Joe's and Sam's Club Now on Lowest Greenville and Kroger just across Mockingbird from the neighborhood's northernmost point. And you're also a very quick drive to additional grocery options in the Knox/Henderson and White Rock Lake neighborhoods.
Shopping can be found tucked between restaurants and bars on Lowest Greenville. Top picks include: Bullzerk for Dallas-specific novelty T-shirts and merchandise, Kathy Fielder Boutique and Isabella Collection by Kathy Fielder for women's apparel, the Laboratory consignment shop, the Voodoo Chile thrift store, Pet Supplies Plus, the Merchant for coffee and gifts, MoonTaxi, a Delta-8 legal THC dispensary, and the Labyrinth Metaphysical, which the owners proudly call "Dallas' Oldest Witch Shop."
Heading north on Greenville, you'll find: the Corner Market, a flower shop that also has a deli and a rooftop garden with produce, CBD American Shaman, plus a trio of resale shops, Jack Retro, Buffalo Exchange, and Uptown Cheapskate (on Mockingbird).
Despite the sleepier neighborhood homes on side streets, Lower Greenville comes by its party reputation honestly offering a vibrant urban scene on the main thoroughfare.
St. Patrick's Day is one of the most popular holidays here. A massive parade and street party takes place on Upper Greenville, but the revelry stretches all the way to Lowest Greenville, which also hosts its fair share of annual festivals and events. These include trick-or-treating events for kids and costume parties for adults on Halloween, Light Up Lowest Greenville during the holidays, and a variety of pub crawls throughout the year.
The circa-1946 art deco Granada Theater is now an excellent, intimate live performance venue featuring local and national acts, right down the street from another live music spot, Stan's Blue Note. For two challenging activities on opposite ends of the entertainment spectrum, cha-cha up the stairs for lessons at the Rhythm Room Ballroom Dance Studio or solve your way through the Can You Rob the Bank? Escape Room. Spend some quality outdoor time at the small neighborhood parks Glencoe Park and Tietze Park. LOL at comedy performances with the Four Day Weekend improvisation troupe. Or simply relax with a massage or other pampering treatment at Vivien's Boutique Spa.
Lower Greenville, especially the northern section, has long been a popular apartment rental area for students attending Southern Methodist University, only .7 miles from the northern portion of the district.
We rate and sort every listing based on fair market rent.