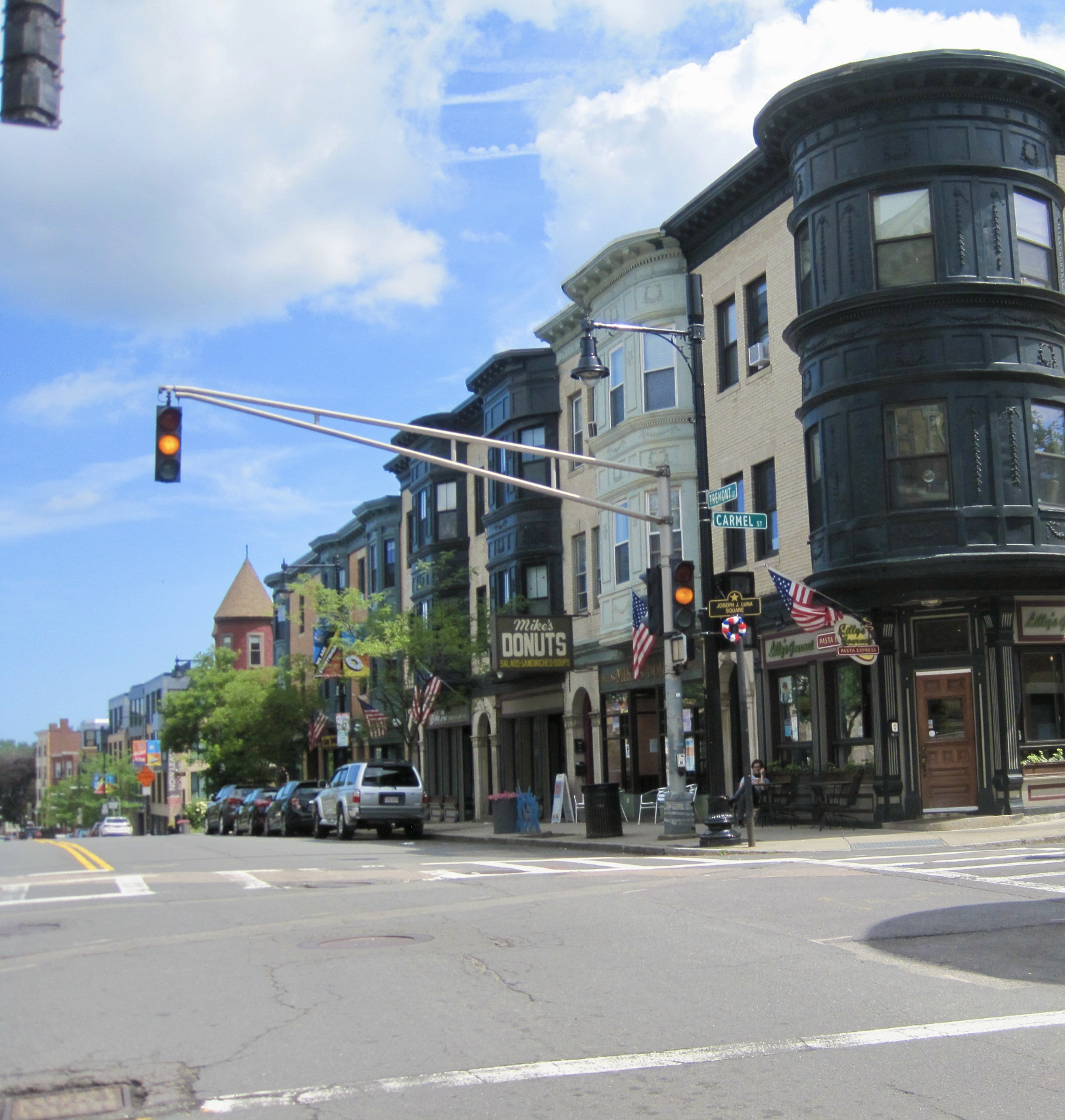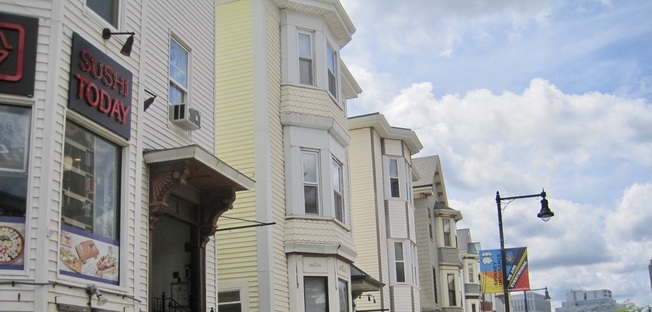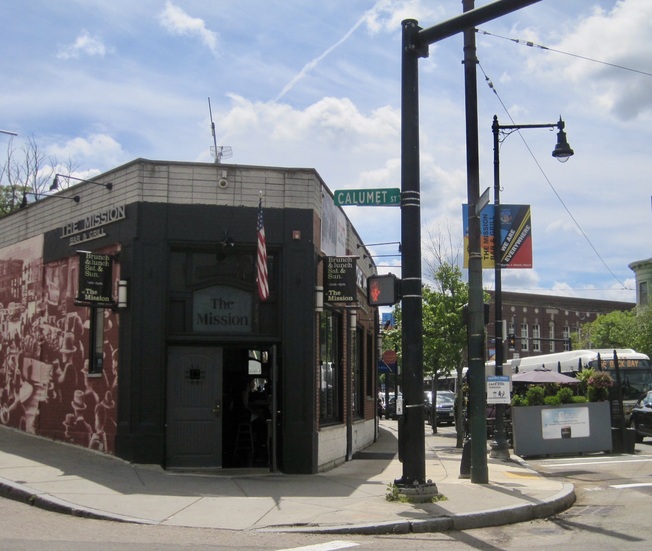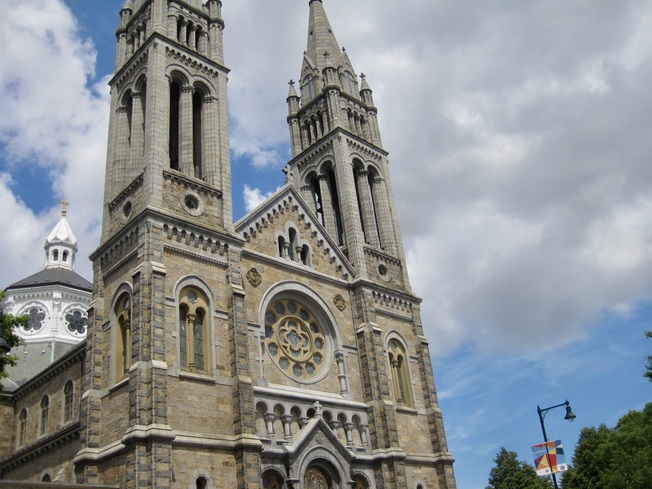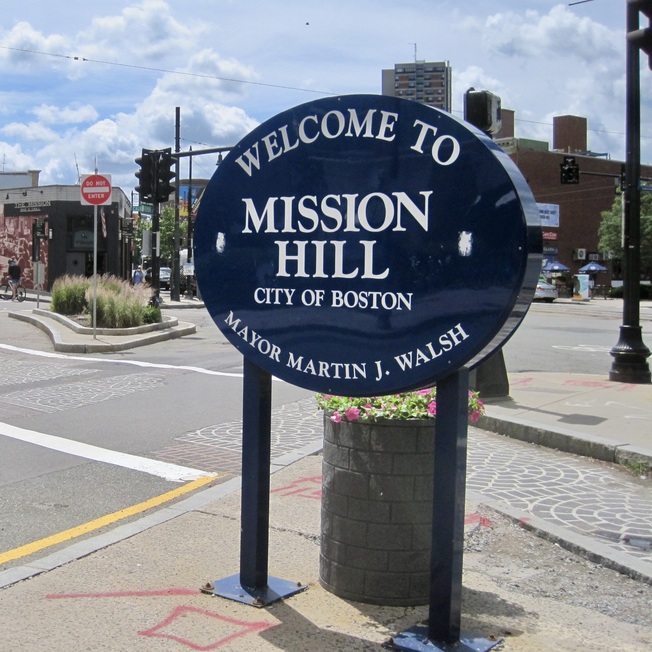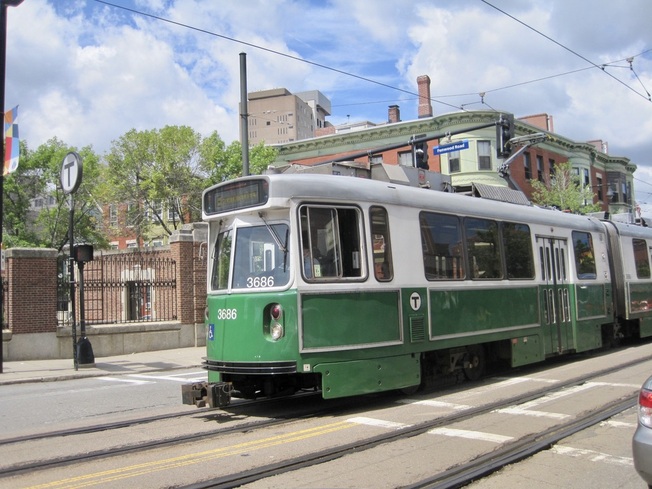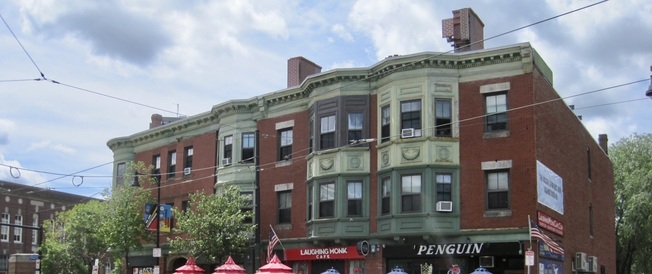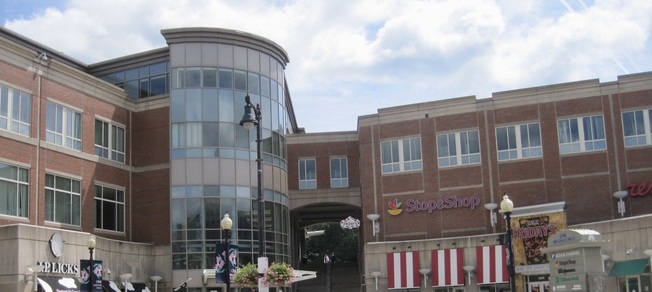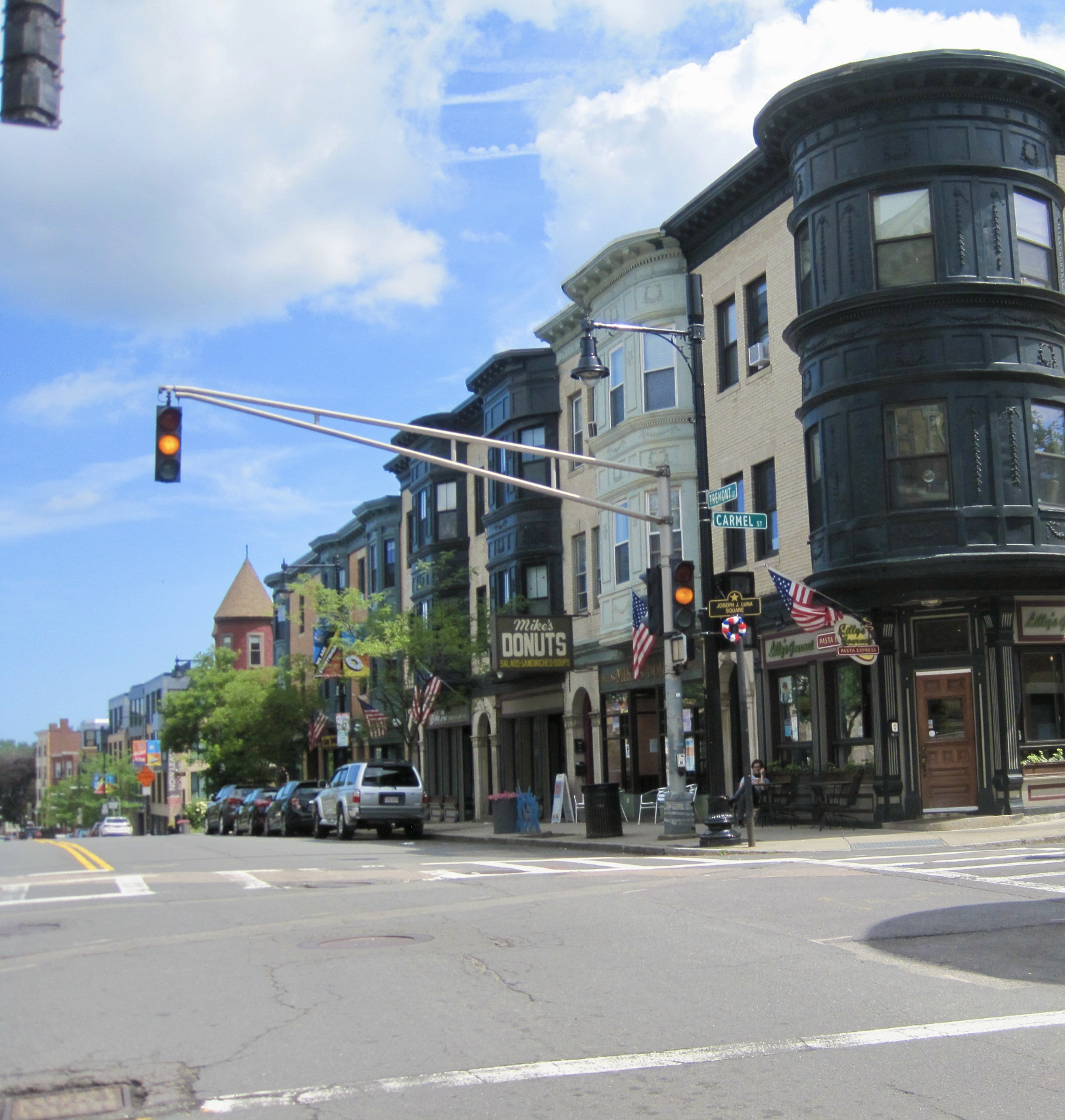 ---
| | Median Rent | Median Sqft |
| --- | --- | --- |
| Studio | $1,600 | - |
| 1 Bed | $2,375 | 755 sqft |
| 2 Beds | $3,923 | 1,094 sqft |
| 3+ Beds | $6,000 | 1,200 sqft |
Not far from Downtown Boston, Mission Hill is conveniently located near both the Orange and Green Lines, serving as a link between Boston and other central neighborhoods like Jamaica Plain and Roxbury. Less than a mile from the bustling areas of Fenway Park and Kenmore Square, Mission Hill is known by locals as the "Hill." Once filled with farms, breweries, and orchards, Mission Hill is now primarily a residential neighborhood with plenty of affordable apartments for rent.
Originally a predominantly Irish Catholic neighborhood revolving around the impressive Mission Church, the Hill saw a change in its demographics during the economic decline of the 1970s and 1980s, when many families moved to suburban towns. Today, the Hill embraces its urban connectedness and offers a diverse group of residents its own small hub of city life. Mission Hill has a commercial area around Brigham Circle, at the intersection of Huntington Avenue and Tremont Street. There, residents can find almost anything they need, from restaurants and bars to food markets.
The vibrant neighborhood has sizable African-American, Latino, and Asian communities—all interspersed throughout a landscape of two- and three-deckers, some brick row houses, mixed-income and public housing developments, plus a few new high-rises. Because of its proximity to four major hospitals (Brigham and Women's, Boston Children's Hospital, Beth Israel Deaconess Medical Center, and New England Baptist,) many hospital workers live in the area. College students also flock to the Hill to take advantage of spacious four- and five-bedroom apartment rentals.
Though many errands can probably be done on foot in Mission Hill, it helps to have the MBTA subway servicing the neighborhood via the Green Line "E Branch" with stops at Brigham Circle, Fenwood Road, and Mission Park or the Orange Line anchored by Roxbury Crossing Station. The center of the Hill is also just a 20 minute or so walk to Ruggles Station in neighboring Roxbury. Catching the "T" offers an easy 20 to 30-minute, straight shot to downtown Boston.
More than a dozen MBTA bus routes serve Mission Hill. The 39 bus runs back and forth from Forest Hills in Jamaica Plain to Copley Square and Back Bay Station. The 66 bus route runs from Dudley Square in Roxbury, through Brookline, Allston and into Harvard Square in Cambridge. Then, the Urban Ring crosstown route passes through Mission Hill's far eastern corner along Longwood and Huntington Avenues.
For two-wheel commuting, the streets do have bike lanes, and there are bicycle rentals available from Bluebikes with a station at Roxbury Crossing.
If you're lucky enough to score a parking space with your apartment, you can drive to and from Back Bay via multi-lane Huntington Avenue that cuts through the Northeastern and Wentworth Campuses. Or you may find US I-93 a faster way to bypass inner-city traffic. It connects to Mission Hill at exit 18 via the Mass Ave Connector and Melnea Cass Boulevard.
An assortment of affordable restaurants in Mission Hill dot Tremont Street between Brigham Circle and Roxbury Crossing. There's everything from your standard TGI Fridays to a traditional bar and grill, and pizza to Mexican street food.
A one-story brick building that houses Mission Bar & Grill stands out along Huntington Ave. It has a wide variety of food and drinks, ranging from Atlantic salmon and grilled steak tips to burgers and salads. Order from dozens of beer on tap and an equally impressive selection by the bottle.
Across the street, there's Penguin Pizza, not your typical greasy pizza joint. Instead, locals come here for gourmet thin-crust pizzas topped with your choice of traditional as well as unexpected toppings, like fig jam and prosciutto or buffalo chicken and blue cheese. Also on the menu are homemade sandwiches and wraps, pastas, and salads. If you just want to come in for a drink and a nibble, the appetizer selection is tempting. Plus, you can play tunes on an old-school jukebox while you wait.
For Asian flavors, try a sushi pizza at Ginger Exchange. The menu also offers a variety of sushi rolls and stir-fry options, with choices for vegetarians. You'll find an eclectic, Asian fusion selection with things like udon soup and pad thai. For more traditional sushi, go a bit further down the street to Sushi Today. Locals rave about the fresh, high quality, and reasonably priced maki and rolls. Plus, you can play a game of Jenga while the chef is making your order.
Though you can eat breakfast, lunch, and dinner at Milkweed, it's a hot spot to hit for Sunday brunch. You'll wait in line, but diners say it's more than worth it for one-of-a-kind corned beef hash or blueberry pancakes baked in a skillet.
For breakfast on the run, drop by Mike's Donut Shop, across the street from Mission Church. The must-have here are Mike's hand-cut, hot, honey-dipped donuts. Owners Bruce and Maria Weinograd have successfully guarded the secret recipe since the 1970s.
On the days you want to spice it up a bit, Chilacates Mexican street food and Nachlo Mexican & Pakistani Cuisine can help you out. At the former, grab carnitas tacos or a burrito al pastor with a side of street corn. And at the latter, you can't go wrong with their chicken tikka and traditional biryani, a rice dish made with Indian spices, rice, and meat, sometimes including eggs and potatoes.
For everyday needs, you'll find a Stop n' Shop and Walgreens at Brigham Circle. For quick, small shops, there's the family-run Hillside Market. They carry a decent selection of apartment essentials and make perfect key cuts. And since they're open late, you can also stop by for snacks. Additionally, you'll find two other smaller commercial spots in the neighborhood: Roxbury Crossing, where Punjab Mini Mart stocks Indian groceries, and the area of Huntington and South Huntington near where Huntington Markets serves quick bites, coffee, and breakfast sandwiches to go.
For an urban neighborhood, Mission Hill does its best to maintain its greenery. Westward is the Riverway, a part of the Emerald Necklace, the first urban greenway in the world designed by Frederick Law Olmsted, linking five parks from Back Bay's Boston Common to Dorchester's Franklin Park. To the south are Olmsted Park and Leverett Pond.
There are also two protected hillside forests. The Back of the Hill Urban Wild consists of a steep forested slope that sprawls from Huntington Avenue to Parker Hill Avenue. And Iroquois Woods, between Iroquois Street and Parker Hill Avenue, gives visitors more than an acre of sloped forested land where they can explore hiking trails.
Art lovers and brainy types will also find plenty to love about Mission Hill's location. Bookended by the museums and universities just past its northern border, Mission Hill provides residents with easy access to the Museum of Fine Arts and Isabella Stewart Garner museums, as well as Harvard Medical School and School of Public Health, Museum School, MassArt, Wentworth Institute, and Northeastern University. Also, be sure to visit Diablo Glass School, a public access glass arts studio where you can take classes in the ancient art of glass blowing and other glass art techniques. They offer beginner through advanced classes in glassblowing, flameworking, fusing and slumping, and stained glass. You can also request private lessons.
Whether or not you're Catholic, it's worth a stop to The Basilica and Shrine of Our Lady of Perpetual Help, also known as "The Mission Church" for which the neighborhood was named. Its Romanesque-style building was constructed from Roxbury Puddingstone quarried from what is now Puddingstone Park, a block away. The church installed a replica icon of Our Lady of Perpetual Help over the main altar on May 28, 1871. Not long after, cures were reported, believed to come from the hand of Our Lady. Decades after WWII, churchgoers regularly exceeded the 1,500 capacity as people came from far and wide seeking healing and miraculous cures. Many miracles have been reported since, with visitors frequently attributing their health improvements to Mary's intercession.
Mission Hill is home to a growing student population drawing from at least nine nearby colleges. Though its location is near many campuses, only a few fall within its official neighborhood borders.
Massachusetts College of Art and Design, branded as MassArt, does lie within the Hill. Founded in 1873, as a public college of visual and applied art, it's one of the nation's oldest art schools and the country's only publicly funded free-standing art school.
Wentworth Institute of Technology is located in both the Fenway and Mission Hill neighborhoods of Boston. This private, technical design and engineering university is ranked in the top 15% of engineering schools in the country and enrolls more than 4,300 undergrads every year.
The School for the Museum of Fine Arts (SMFA) at Tufts University is also located in both Mission Hill and the Fenway. The SMFA is a dual benefit to students in that they can attend a major research university and study with an affiliated world-class museum at the same time. Students can apply for undergrad, graduate, and non-degree programs that run the gamut from painting and sculpture to performance to virtual reality.
We rate and sort every listing based on fair market rent.