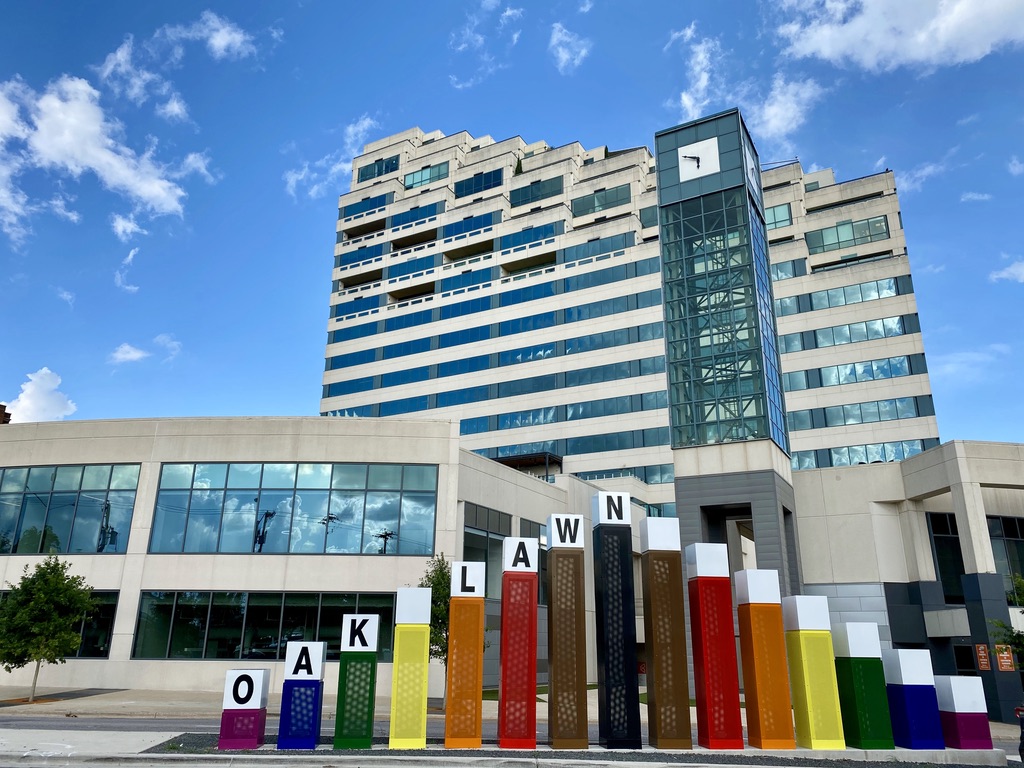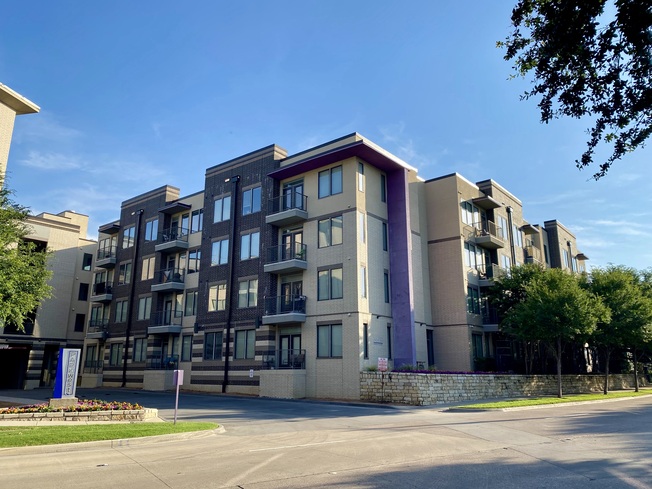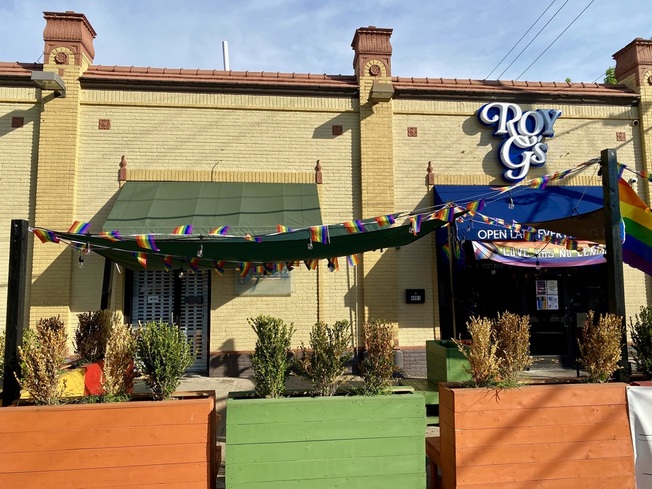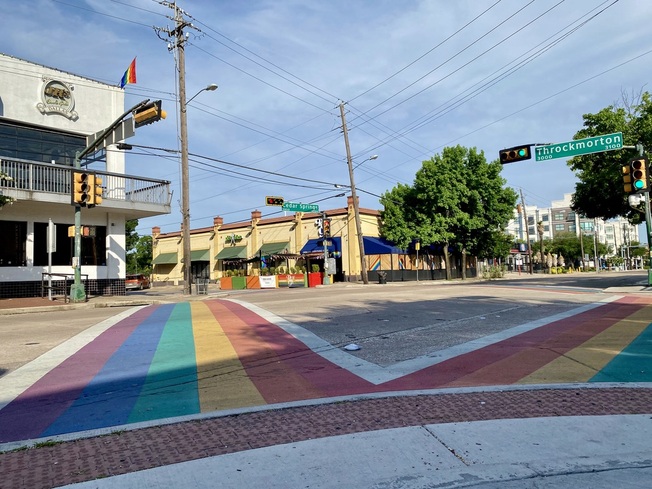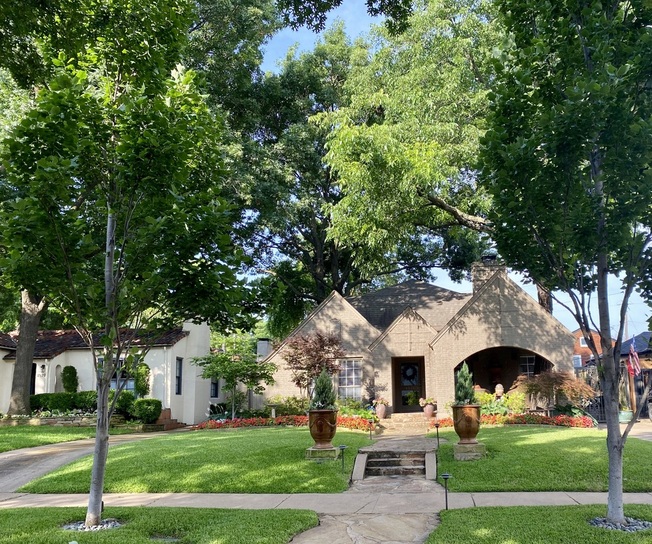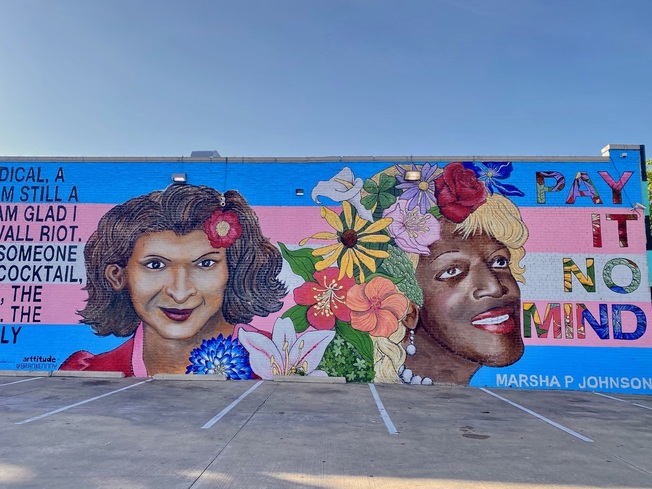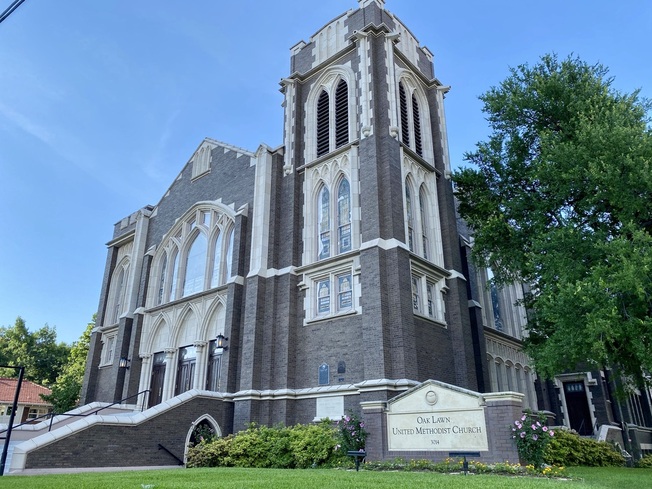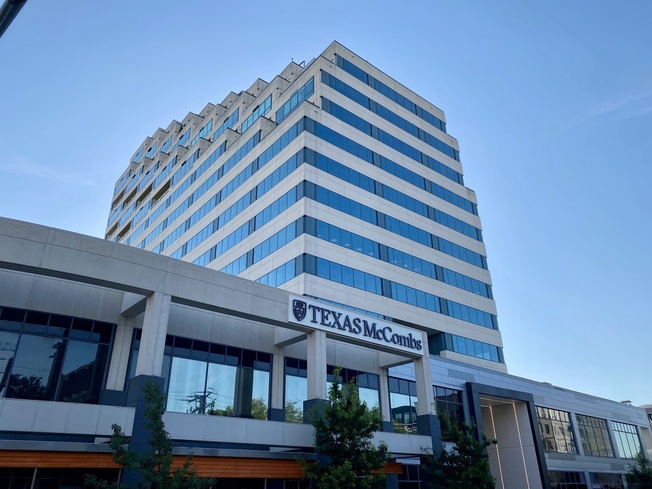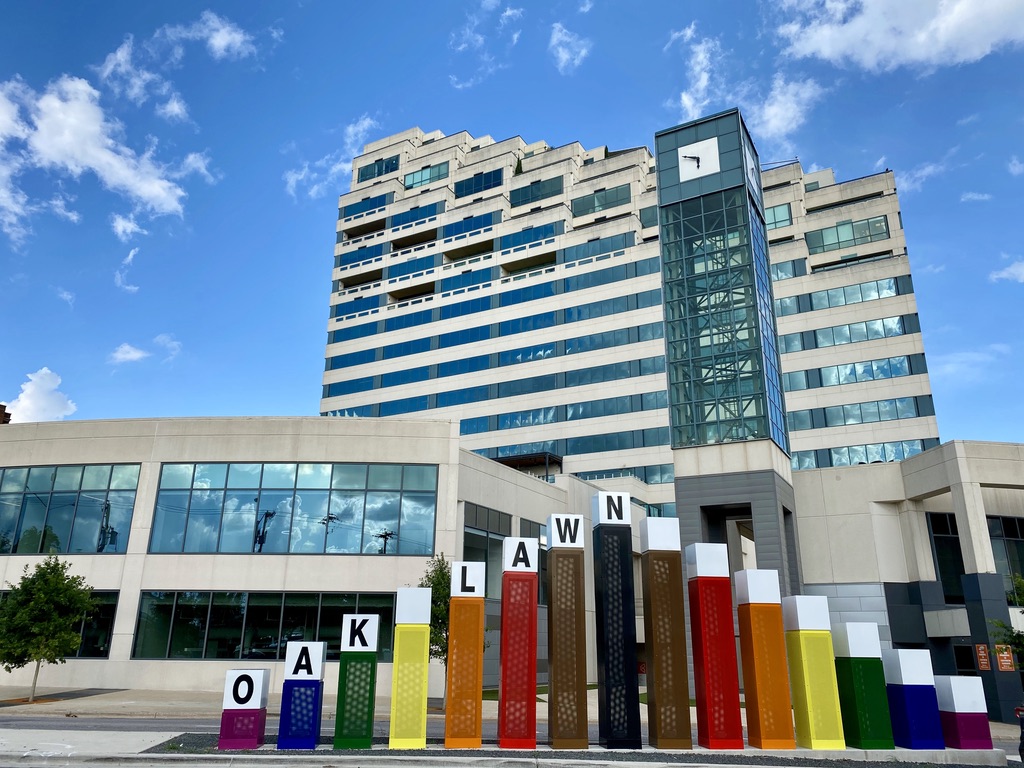 ---
| | Median Rent | Median Sqft |
| --- | --- | --- |
| Studio | $1,066 | 500 sqft |
| 1 Bed | $2,048 | 796 sqft |
| 2 Beds | $2,650 | 1,160 sqft |
| 3+ Beds | $4,378 | 1,880 sqft |
If any neighborhood in town could ever snatch the "Most Eclectic Place in Dallas" crown from Deep Ellum, it would be the delightfully diverse Oak Lawn. Situated south of ultra-exclusive Highland Park and north of uber-chic Uptown, this neighborhood has for decades been the primary commercial and entertainment district serving Dallas' high-profile LGBTQ+ community and their friends, families, and allies. Though the total number of venues and businesses has diminished slightly over the years, the intersection of Throckmorton Street and Cedar Springs Road functions as the epicenter of Dallas' queer culture, with tree-lined streets accommodating multiple bars, nightclubs, restaurants, shops, and services. It's also the site of what's arguably the city's largest organized street party every Halloween, attracting thousands of costumed revelers and onlookers eager to witness the extravagance. Because of the importance of the main thoroughfare that runs through this section of Dallas and leads all the way to Love Field airport, you'll often hear locals call the area Cedar Springs interchangeably with the official designation of Oak Lawn.
Elsewhere in the neighborhood, many residents refer to living in Turtle Creek, but the lesson here is that no matter what you call your own personal section of the three-square-mile Oak Lawn designation, it's still one of the most sought-after places in Dallas to call home. Apartments can be found in nearly every price range, and proximity to Downtown and other desirable neighborhoods make it an ever-popular rental market. Along the winding Turtle Creek (indeed filled with actual turtles), you can meander down a waterfront pathway, take a gander at geese and ducks, or relax while listening to the hypnotic sounds of water features gently spraying upward like fireworks from the center of the creek.
Though you cannot easily travel the entirety of Oak Lawn on foot, the Crossroads district has long been one of the most walkable areas of Dallas, thanks to several consecutive blocks of businesses and residential buildings. The trails along Turtle Creek make it simple to connect with Uptown and Highland Park with typically less congestion than you'll find on the Katy Trail a block east. However, the Turtle Creek trails are used more for leisure than purposeful pedestrian travel. Similarly, biking is a popular activity along the creek and Katy Trail. There are no Dallas Area Rapid Transit (DART) system light rail stations in Oak Lawn, and the closest ones would not be convenient for daily use without having to take a bus, too. The DART bus service, however, runs frequently with numerous stops throughout the Oak Lawn neighborhood.
Though it doesn't directly border any major freeways, residents here need only drive their vehicles a few blocks to access the Dallas North Tollway and I-35 E, which runs north to Denton and Oklahoma beyond that, or south to Austin and San Antonio. Oak Lawn is also very close to US-75 (Central Expressway) that extends north to Richardson, Plano, Allen, and other northernmost suburbs. Additionally, Oak Lawn's proximity to Dallas Love Field airport, home of Southwest Airlines, remains one of the biggest conveniences for travelers while also attracting scores of flight attendants and other airline workers to apartments in the area.
Two major grocery stores, Kroger on Cedar Springs Road and Tom Thumb on Oak Lawn Avenue, are both centralized enough to benefit the entire neighborhood. Specialty market, Eatzi's, offers a small selection of fresh food items and baked goods, but it primarily focuses on chef-prepared grab-and-go meals and takeout for heat-and-serve options at home or work.
In the Crossroads area, several restaurants (most with patios) offer meal service throughout the day, with several staying open late to serve customers leaving the LGBTQ+ bars and night spots. In the Ilume complex, street-level restaurants include Mario's Mexican and Salvadoran, Ai Sushi, and Cedar Springs Tap House. Down the block, you'll find Roy G's (a lively restaurant and bar named after the colors of the rainbow flag), and diagonally across from that, Hunky's Old-Fashioned Hamburgers, one of the oldest eateries in the neighborhood. Crickle's & Co. offers breakfast and lunch, making it a great spot for any-day brunch. Moving down toward the intersection of Cedar Springs and Oak Lawn, you'll find Taqueria La Ventana, Street's Fine Chicken, and Thai Lotus.
Spread out over the rest of Oak Lawn, a variety of other top establishments satisfy whatever cuisine craving you might have at any point in the day. Lucky's Café has been dishing up breakfast and southern comfort food for decades. Jalisco Norte serves up excellent Puerto Vallarta-style Mexican food. Sachet features creative Mediterranean fare, including tons of vegan and vegetarian options. Cosmic Café's 100-percent vegetarian menu skews Indian but offers a variety of styles. Al Biernat's is the neighborhood's go-to place for steak. Carbone's doles out authentic Italian. And Malibu Poke chops up some of the freshest and most creative chef-driven (or DIY) poke bowls in the metroplex.
When it's time to toast a milestone achievement or other special occasion, the terrace outside the restaurant at the Rosewood Mansion on Turtle Creek is one of the most elegant spots to drink, and old-school lounge vibes reign supreme at the Library Bar inside the Warwick Melrose hotel. Down the street, numerous LGBTQ+ watering holes and dance bars dominate the real estate, including JR's Bar & Grill, Alexandre's, Woody's, Sue Ellen's, TMC, Station 4 (S4), and Havana. A few blocks away on Maple, the Grapevine is a dive bar with a huge outdoor space and basketball courts that attracts a completely mixed crowd, truly embodying the everyone's-welcome spirit of Oak Lawn.
Specialty boutiques are the main source of shopping in Oak Lawn, starting in the Crossroads area with Tapelenders for gifts, videos, and LGBTQ-themed merchandise. Both Skivvies and Outlines Men's Wear sell underwear and club gear, while Out of the Closet has resale clothing and free HIV testing. Two other places where you can shop multiple stores from one parking lot: Turtle Creek Village and the Shops at Highland Park. Both shopping areas are home to several restaurants, retailers, and services. Located between those two complexes, Chocolate Secrets occupies a corner lot to offer a wide variety of cocoa-based delicacies that make beautiful gifts or indulgent treats to brighten your day.
The Old Parkland Hospital site on Maple Avenue at Oak Lawn's western edge is now home to multiple businesses, but the building dates back to 1913 and is worth walking by to absorb its historic grandeur. Several popular parks can be found in the neighborhood and a few blocks beyond, too. Reverchon Park is the biggest in the area and features the most sporting fields and courts, plus a recreation center. Across from Turtle Creek, you'll find the majestic Arlington Hall, a popular place for events. Less than a block from Oak Lawn's established eastern boundary and running almost parallel to the creek, the former railroad line turned urban gathering spot known as the Katy Trail offers plenty of additional outdoor adventures. And for anyone who prefers indoor fitness options, the city's first Equinox health club can be found on Oak Lawn Avenue, complete with an indoor pool.
The biggest draws of Oak Lawn for residents and visitors alike tend to fall along Cedar Springs in the LGBTQ+ entertainment district. In addition to the many restaurants, bars, and nightclubs mentioned in the Food & Drink section, popular activities include dance lessons at the Round-Up Saloon and Dance Hall, one of the nation's most popular gay country-western bars. From there, you can follow one of the rainbow-colored crosswalks across the street to the Rose Room on the second floor of Station 4, where local and international drag performers take to the state-of-the-art stage every weekend for always-uproarious, always-fun musical numbers, comedy, and some mind-blowing choreography.
Students living in Oak Lawn have an easy commute to several nearby campuses in the Medical District, only a few miles in any direction, including: The University of Texas Southwestern Medical School, UT Southwestern School of Health Professions, Parkland Health & Hospital System - Graduate Medical Education Office, and the Texas Woman's University (TWU) T. Boone Pickens Institute of Health Sciences – Dallas Center. The University of North Texas (UNT) and Texas A&M University both have Downtown campuses. And Southern Methodist University (SMU) students also choose to rent apartments in Oak Lawn because it's only a 15-minute commute to the sprawling University Park campus.
We rate and sort every listing based on fair market rent.