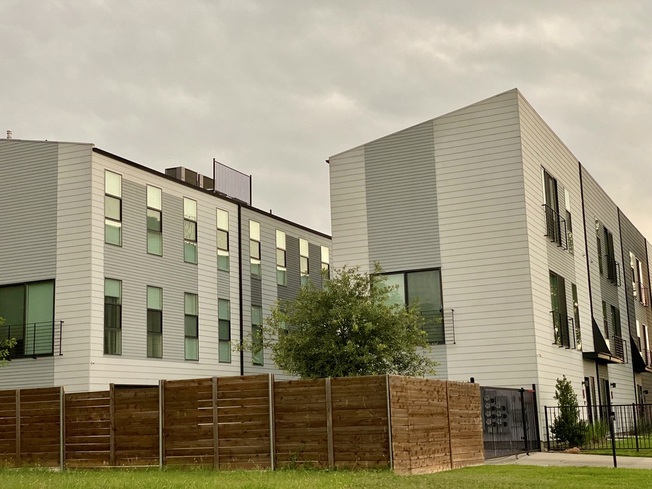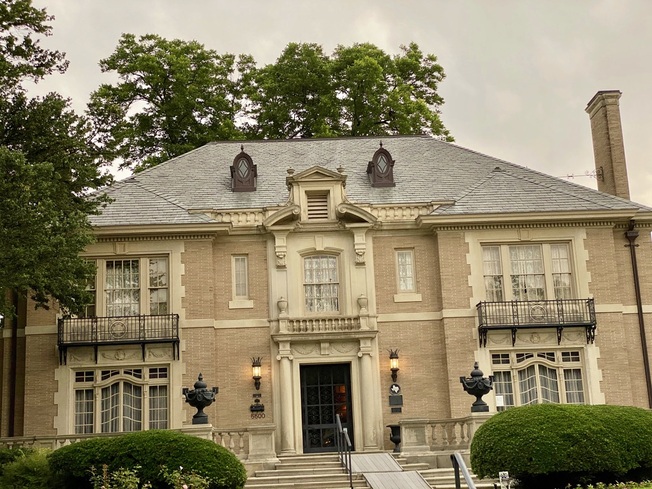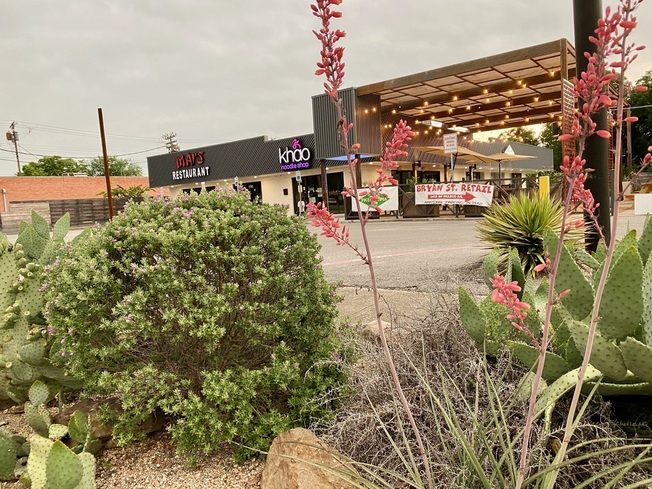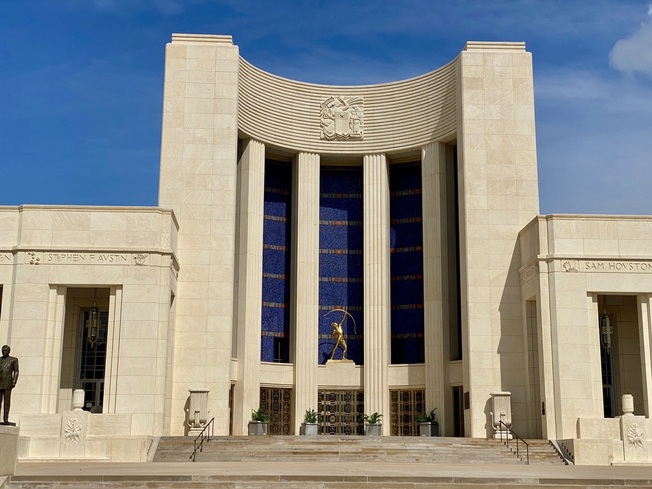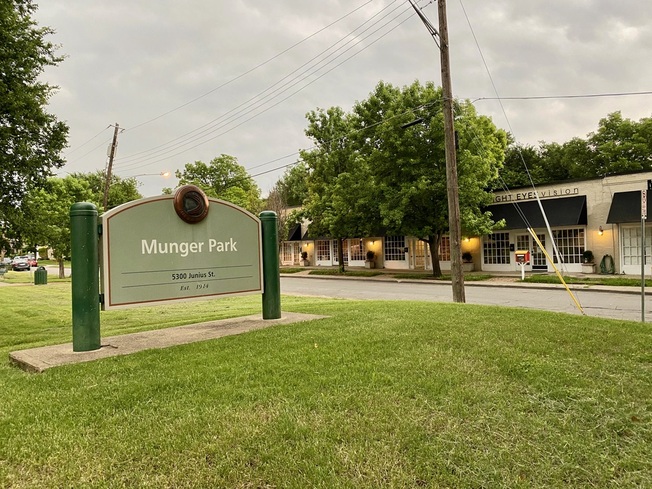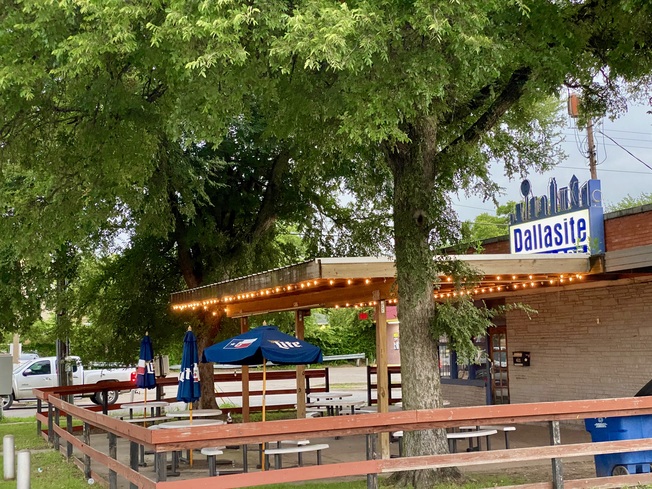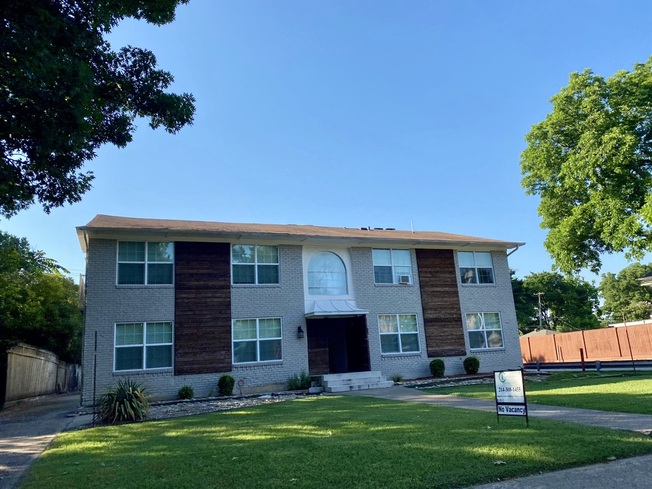 ---
| | Median Rent | Median Sqft |
| --- | --- | --- |
| Studio | $925 | 523 sqft |
| 1 Bed | $1,200 | 620 sqft |
| 2 Beds | $2,234 | 1,160 sqft |
| 3+ Beds | - | - |
Old East Dallas lives up to both of its adjectives: dating back to 1882 (old) and just on the other side of Downtown Dallas (east). When it was first incorporated in 1882 and eventually annexed by the city of Dallas in 1890, it was simply known as East Dallas. Over the years, as the region on the righthand side of the map from the rest of the city became increasingly large, it acquired the "old" designation to distinguish it from other newer neighborhoods popping up that didn't quite have the same ties to eras gone by.
In a city known for tearing things down to make way for newer, flashier buildings, Old East Dallas is the exception, home to some of Dallas' oldest structures and a staggering array of architectural styles. Within the many smaller neighborhoods considered part of Old East Dallas, there's everything from storefronts on former streetcar stops and converted warehouses adorned with vibrantly colored murals and graffiti in Deep Ellum to contemporary apartment communities in Cityplace, Fitzhugh-Capitol, and Baylor-Meadow. You'll also find a long stretch of renovated and updated two-story garden apartment buildings along Live Oak Street and Gaston Avenue that give residents proximity to all that nearby Uptown and Downtown Dallas have to offer, but often for a more affordable rent. In between these multi-unit complexes, you'll discover pockets of the past among the stately mansions and historic homes along a beautiful stretch of Swiss Avenue, as well smaller bungalows and cottages in the also-historic Munger Place and Junius Heights.
The residents of Old East Dallas are as diverse as its architecture. In the early-mid 1900s, many parts of the neighborhood attracted artists and other creative types, African American families, immigrants from Latin American countries, and eventually refugees from Cambodia, Laos, and Vietnam in the 1980s. Over the decades, this has resulted in a real melting pot of cultures, cuisines, and traditions that can still be experienced today in some form or fashion even as the population of different groups fluctuates and the neighborhood continues to morph.
Either for exercise or to visit a nearby business, cyclists, joggers, and families with strollers are a common sight in the neighborhoods of Old East Dallas. At the edge of Old East Dallas across Interstate 30 lies one of the city's biggest attractions and true architectural masterpieces: Fair Park. Also, not technically in Old East Dallas, but nearby, White Rock Lake and the Dallas Arboretum and Botanical Garden attract their fair share of Old East Dallas residents.
Old East Dallas is a wide-reaching territory that forms the basic shape of a triangle, with a few jagged deviations. It's primarily bordered by Henderson and Paulus Avenues to the northeast, US-75 (Central Expressway) to the west, and I-30 to the south.
Within individual neighborhoods, Old East Dallas has a decent walkability factor, but automobiles and the occasional motorcycle or scooter remain the top modes of transportation throughout Dallas. Public transportation in the district can be accessed fairly easily with the Dallas Area Rapid Transit (DART) light rail system serving multiple stops. Cityplace/Uptown Station (Dallas' only subterranean station, 10 stories below street level) gives riders access to the Orange, Red, and Blue lines, as well as the McKinney Avenue Trolley system for navigating Uptown and the Dallas Arts District for free. Deep Ellum Station and Baylor University Medical Center Station both connect commuters to Green Line trains. All combined, these stations open up the entire Dallas-Fort Worth region to residents of Old East Dallas.
Due to the wonderful diversity of Old East Dallas, the food options here are plentiful and represent the multi-cultural backgrounds of the oldest settlers from these parts. Note that by oldest, we don't mean dated. Restaurants in Old East Dallas combine authentic cuisine with contemporary trends for culinary adventures without the high prices typical of the city's more upscale entertainment districts. You'll find dozens of highly revered dining options in Deep Ellum, but at the foodie intersection of Fitzhugh Avenue and Bryan Street in the heart of Old East Dallas, one of the neighborhood's most recent claims to fame comes courtesy of the tiny Khao Noodle Shop. Recently voted the #2 best new restaurant in America by Bon Appetit magazine, you must try it for yourself to understand that the hype is completely justified. Within mere steps of the celebrated noodle shop, you can also find Mai's Vietnamese, Urbano Cafe, Jimmy's Food Store (for superb Italian sandwiches), Top Round, and Sakhuu Thai, each offering awesome food without any pretense. Elsewhere in Old East Dallas, all-time greats include Alice, E-Bar Tex-Mex, Zalat Pizza, Margarita's Mexican, Hungry Belly, La Victoria, Bangkok City, Lucky's Hot Chicken, Petra and the Beast, and Mac's Bar-B-Que.
When happy hour rolls around, or on any occasion that calls for a toast, head to one of the neighborhood's many bars, pubs, and patios that attract residents and visitors from nearby neighborhoods alike. Toller Patio, 77 Degrees, Jack and Ginger's, the Old Monk, Sandbar Cantina, Thunderbird Station, Double Wide, Dallasite Billiards, Backyard Dallas, Louie's, Bryan Street Tavern, and Citizen offer the full spectrum of drinking environments, from dive bar to swanky lounge.
As far as cooking at home, you'll find scores of grocery stores in Old East Dallas, including discount chain ALDI, major chains Tom Thumb and Fiesta Mart. Also in the area: specialty purveyors like Mexican grocer El Rancho, Jimmy's Food Store for Italian imports, Pickletopia for pretty much any veggie you can ever imagine being pickled in vinegar and spices.
Most shops here are of the smaller, local mom-and-pop-type variety, with a heavy concentration of vintage and thrift stores in Old East Dallas. Dolly Python, Ross at Peak Thrift Shop, and V's Thrift Store are all popular options for finding unique fashion gems and treasures for the home. At London Blue, discover handcrafted jewelry or create your own inside a tiny shop on Swiss Avenue in the Wilson Historic District. Coco & Dash offers modern furnishings, art, and antiques. Try before you buy at the brick-and-mortar location of online fashion site, Bonobos. And shop for designer women's fashions on Live Oak Street at the Hills Boutique.
Step back in time with a tour of the historic Aldredge House, one of the grand, early 20th-century mansions on Swiss Avenue. Many homes can be toured during the annual Swiss Avenue Home Tour each Mother's Day weekend, too. Adjacent Fair Park, home to the annual State Fair of Texas and rival football-team showdowns in the Cotton Bowl each fall, is a National Historic Landmark boasting an impressive collection of Art Deco structures and works of art, making it the only unaltered, intact pre-1950s world fair site in the nation. It has grown to be the home of year-round events, too, including Dallas Pride, traveling exhibits, and touring productions of Broadway's biggest hit musicals. Like many of the neighborhoods east of downtown, residents always gravitate toward nearby White Rock Lake and the Dallas Arboretum and Botanical Garden.
Enjoy fresh air and sunshine at Buckner (Samuell) Park, J.W. Ray Park, Monarch Park, Central Square Park, or Exall Park. Solve a mystery at A Room With A Clue, an escape room experience near Deep Ellum. Get a relaxing therapeutic rub-down or personal workout session at Vigor Massage and Personal Training. Experience the many contributions of Central and South Americans at the Latino Cultural Center, home to numerous permanent exhibits and temporary installations. Or sing along at Louie Louie's Dueling Piano Bar or dance the night away to live music on the light-up dance floor at the cozy It'll Do Club.
Old East Dallas has long been a popular area for college students to find apartments because the rent tends to be cheaper than in other nearby neighborhoods. Many apartments in Old East Dallas offer unique floor plans, and smaller complexes feature garden courtyards, making it easy to get to know your neighbors and make friends. The closest universities can be found in Downtown Dallas, but Old East Dallas also lies close enough for a convenient commute to Southern Methodist University (SMU).
We rate and sort every listing based on fair market rent.