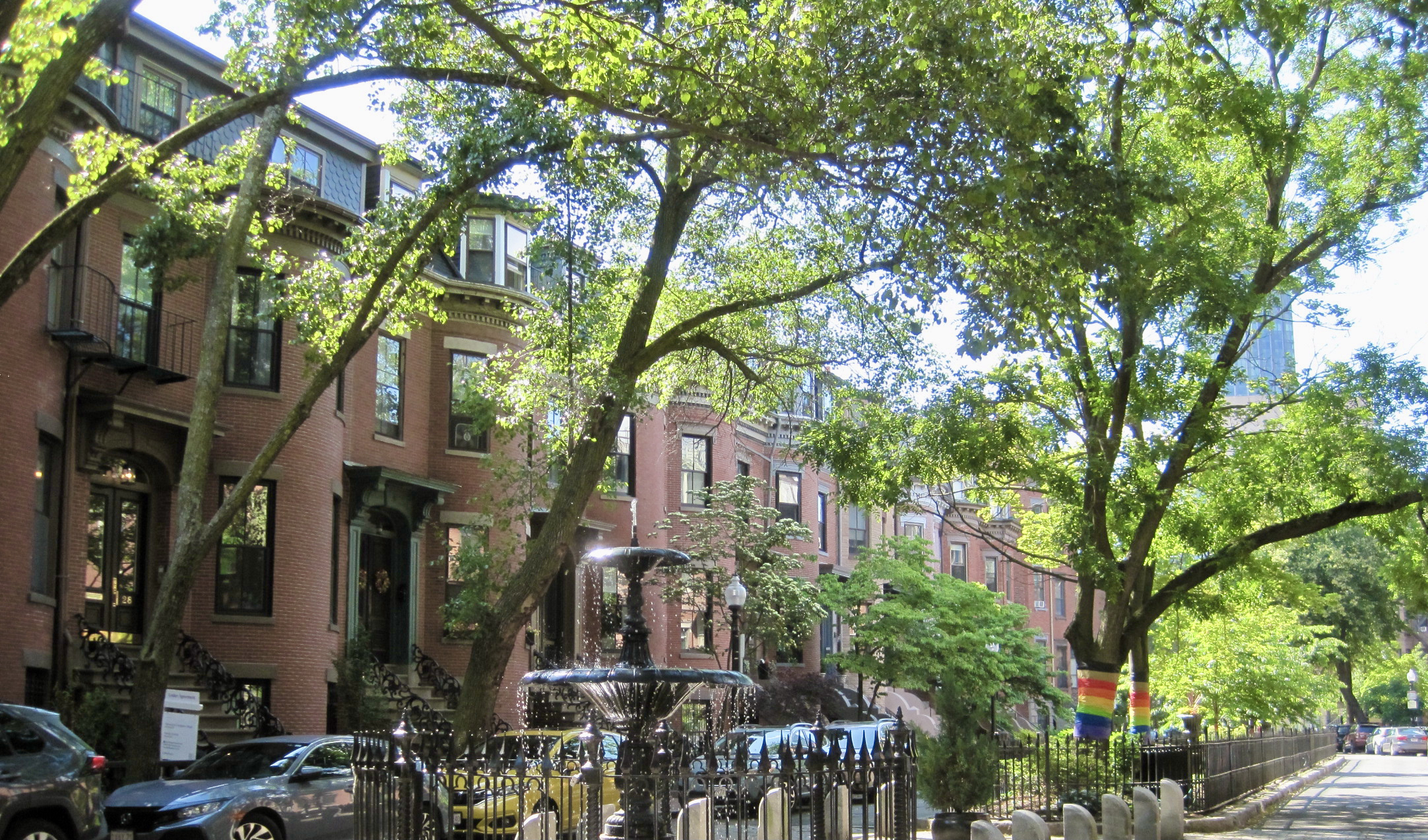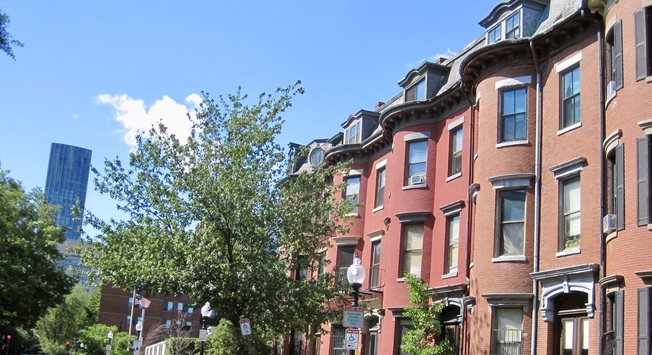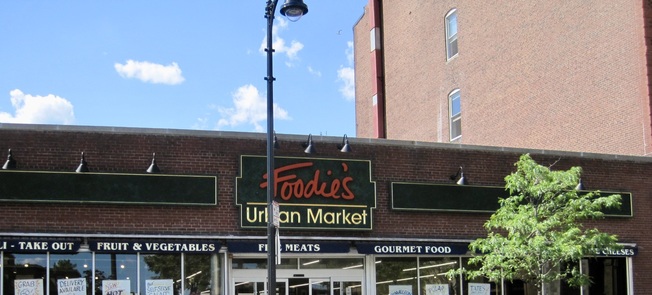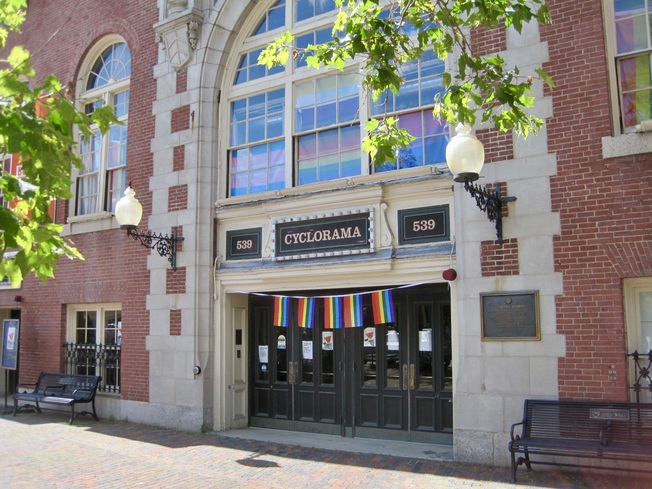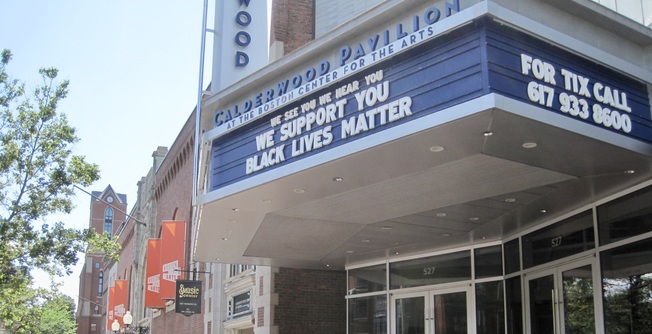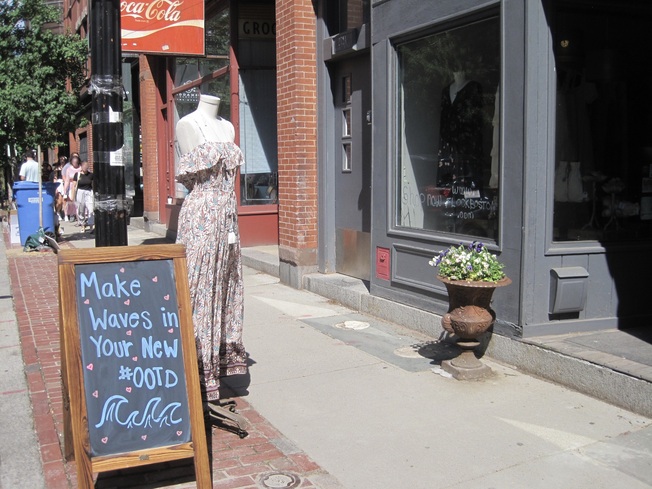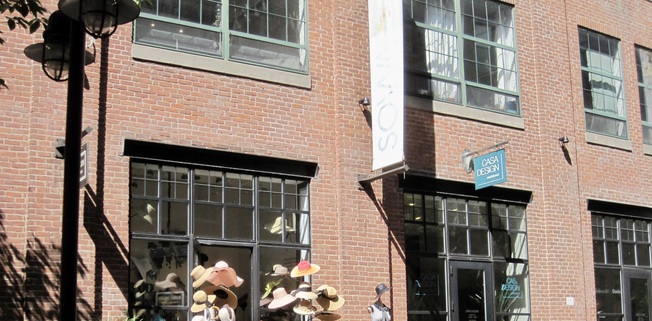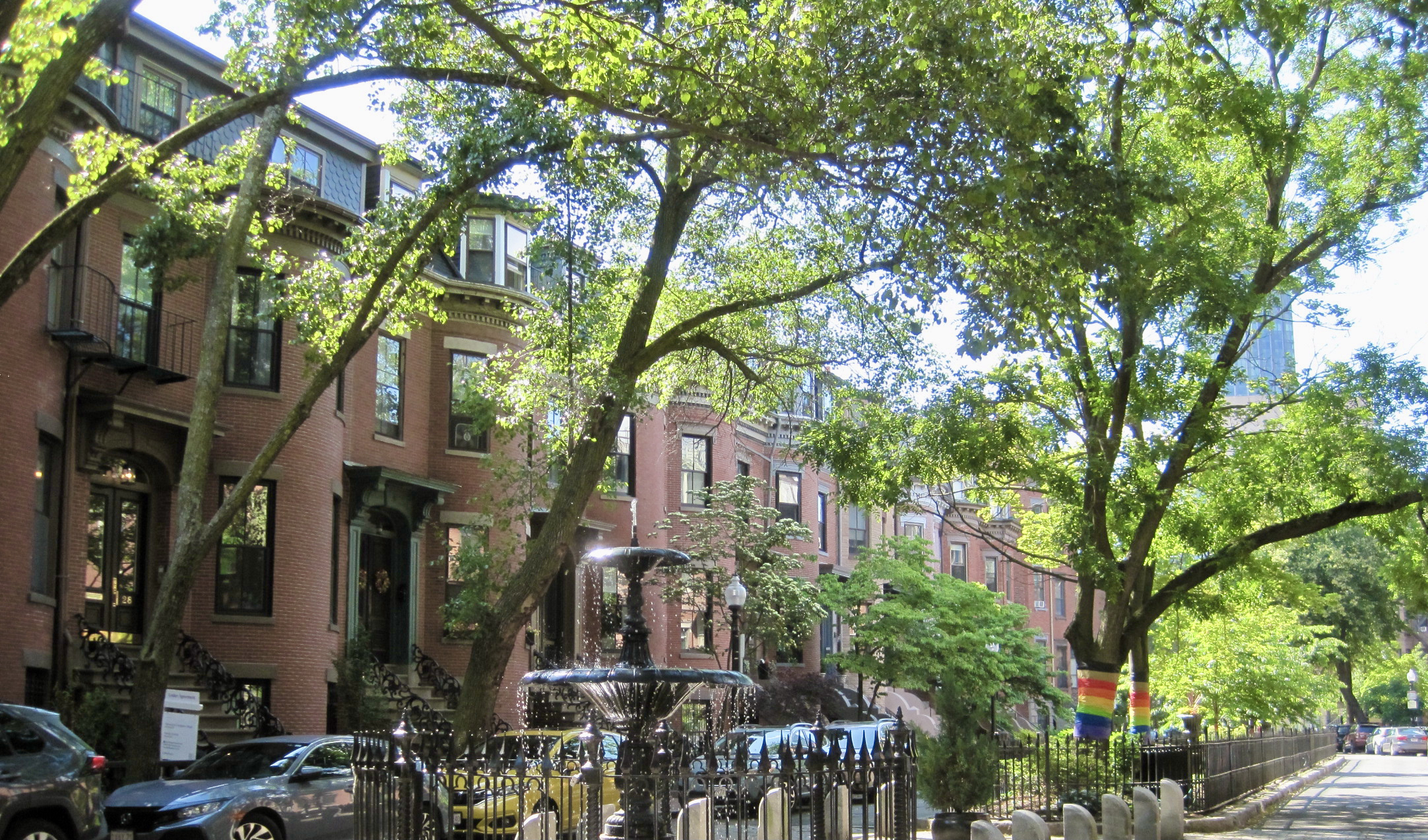 ---
| | Median Rent | Median Sqft |
| --- | --- | --- |
| Studio | $3,112 | 475 sqft |
| 1 Bed | $3,463 | 653 sqft |
| 2 Beds | $4,325 | 950 sqft |
| 3+ Beds | $7,048 | 1,863 sqft |
Waves of historical change have left colorful marks on Boston's beautiful South End, an area packed with culture — from indie boutiques to jazz clubs, ethnic eateries to lush green spaces, and fine galleries to hole-in-the-wall pubs. Today, the South End is a diverse, upscale neighborhood with a long chain of influences accenting everything from restaurants to shops and all kinds of arts.
The largest urban Victorian district left intact in the United States, yet, Boston's South End hasn't always had a prim and proper past. Like its neighboring Back Bay, the South End transformed from trash-filled marshlands to a garden-square-style community modeled after those designed in London, England. By the turn of the century, the South End became crowded over with tenements and flophouses. It then went through an urban renewal from the 1950s to 1970s attracting diverse groups such as Irish, Jewish, African-American, Puerto Rican, Chinese, and Greek populations as well as LGBTQI communities.
The shifting sands of the South End are still apparent as historic, bowfront rowhouses are becoming flanked by modern, shiny high-rises offering apartments in the South End that are as vibrant, if not lavish, as ever. Though the neighborhood ranks among the top high-rent districts in Boston, some reasonably priced apartments in the South End are available amongst the brownstone lined streets named after towns like Dedham, Newton and Canton, old stops on the Boston and Providence Railroad that once bordered the area.
With five major Londonesque garden squares and several more parks peppered throughout the neighborhood, making your way to and from the South End by foot has its charm, especially when the weather is nice. The main streets are well-served by public transportation for those who need to move faster or farther out. The SL4 and SL5 routes of the Silver Line bus rapid transit service crisscross northern, southern, and central sections with frequency. For greater access to East Cambridge, Fenway, and the North End, the Orange and Green MBTA lines are close to the north and west borders. Like most Boston neighborhoods, parking can be tight, but ride-sharing services offer by-the-hour rentals from many spots throughout the neighborhood, and an Amtrak station just on the border of Back Bay connects Acela Express, Northeast Regional, and Lake Shore Limited trains.
Foodies can have their pick of fine dining, ethnic eats, and gourmet grocery shopping in the South End. Residents and tourists alike come to experience some of Boston's top restaurants, like B&G Oysters, Butcher Shop, Coppa, and Meyer's + Chang—all earning industry distinction by the James Beard Foundation. On the other end of the spectrum, $10 menu items can be found at Mediterranean favorites, anoush'ella and South End Pita, landmark deli, Charlie's Sandwich Shoppe, or Puerto Rican kitchen, Mana Escondido Cafe. For late-night bites and entertainment, there's longstanding Clery's (part Irish pub, sports bar and weekend dance club) and the Beehive, where you can take in a live band along with your comfort food.
In the mood to cook? There's a centrally located Whole Foods sure to satisfy, but with many other interesting grocery shops around, dabbling cooks to amateur chefs have quite the buffet of options. Pick up Chinese ingredients at Ming's Supermarket, now part of a big Asian food chain called iFresh. Prefer to sample an assortment of cheeses and charcuterie? Indulge in a variety of specialty European foods at Formaggio Kitchen. Or get creative wandering through aisles of fresh produce, deli choices, and pre-made dishes from Foodie's Market or the popular South End Emporium. More mainstream grocery shopping options like Star Market are available in neighboring Back Bay.
When it comes to one-of-a-kind finds, the South End will not disappoint. Ash & Rose stocks up with ethical, sustainable clothes and accessories to freshen up that back-to-school wardrobe. The fashion-savvy will enjoy thumbing through stylish racks at boutiques like Flock, Sault New England, and Viola Lovely with its unrivaled denim collection.
The best way to spend a full day shopping may be in the SoWa Open Market, short for "South of Washington," on the southeast edge of the neighborhood. Here, local artists and artisans, not only from Boston but around New England, come to share their wares every weekend, May to October, and a special winter weekend festival for the year-end holidays. The selection is so large that sellers are sectioned by themes: vintage markets, farmer's markets, and a broad mix of arts and crafts. Wander through some 200 open-air stalls and indoor shops for clothing, handmade goods, fine art, local food purveyors, and eclectic furnishings. You can even catch makers creating in real-time throughout the open studios. And before you shop 'til you drop, take a breather and or a lunch break beside any number of imaginative food trucks serving tacos to banh mi.
History buffs and art lovers will appreciate the Cyclorama, which means "circular view" in Greek. The hard-to-miss rounded building, originally designed to showcase a wraparound mural of the Battle of Gettysburg, dates back to the 19th century. Its modern use serves as headquarters for the Boston Center for the Arts, where visitors can take in a play by the Huntington Theatre Company or view art exhibitions at the Mills Gallery.
When the outdoors is calling, amongst all the greenspaces sprinkled throughout the South End, the Southwest Corridor Park offers residents the most robust recreational facilities. It's a 4.1-mile linear park that links the South End with Back Bay, Roxbury, and Jamaica Plain. Bike or jog along its paved paths or play a game of pickup basketball in any of seven courts. If small team activities are in store, find five tennis courts, two hockey rinks, and a couple amphitheaters dotting this street-level greenway.
For nightlife, Wally's Cafe, one of the oldest continuing jazz clubs in the U.S. that has seen legends like Charlie Parker, Dizzy Gillespie, and Dexter Gordon, welcomes packed crowds in its tiny single-level space on the western border of the neighborhood. The family-owned business opened in 1947 as the first black-owned club and has long since been a training ground for Berklee College of Music students. But make no mistake, Wally's isn't only for amateurs. The jazz institution's live shows are sought out by celebrities and Grammy-award-winning musicians alike. You just might not see them in this snug and dimly lit space.
Got a dog or miss playing with furry friends? This dog-friendly neighborhood is a haven for four-legged pets. In fact, the South End is home to the city's first city-sanctioned off-leash dog park, Peter's Park. Carleton Court Dog Park and Titus Sparrow Park are other nearby options. In the summer months, the parks also put together human-friendly events, like free outdoor concerts.
The South End houses a number of Boston University School of Medicine campuses and facilities off of East Concord Street. BUSM's School of Public Health, Henry M. Goldman School of Dental Medicine, and BUSM's Graduate Medical Sciences hosts 180 new medical students and 350 graduate medical sciences students each year.
In addition, the Benjamin Franklin Institute of Technology, a private technical college, was established here offering the only degree program in Opticianry in the state. Plus, the largest community college in Massachusetts, based in Charlestown, runs a satellite location here on the Bunker Hill Community College's Pathway Technology Campus.
We rate and sort every listing based on fair market rent.