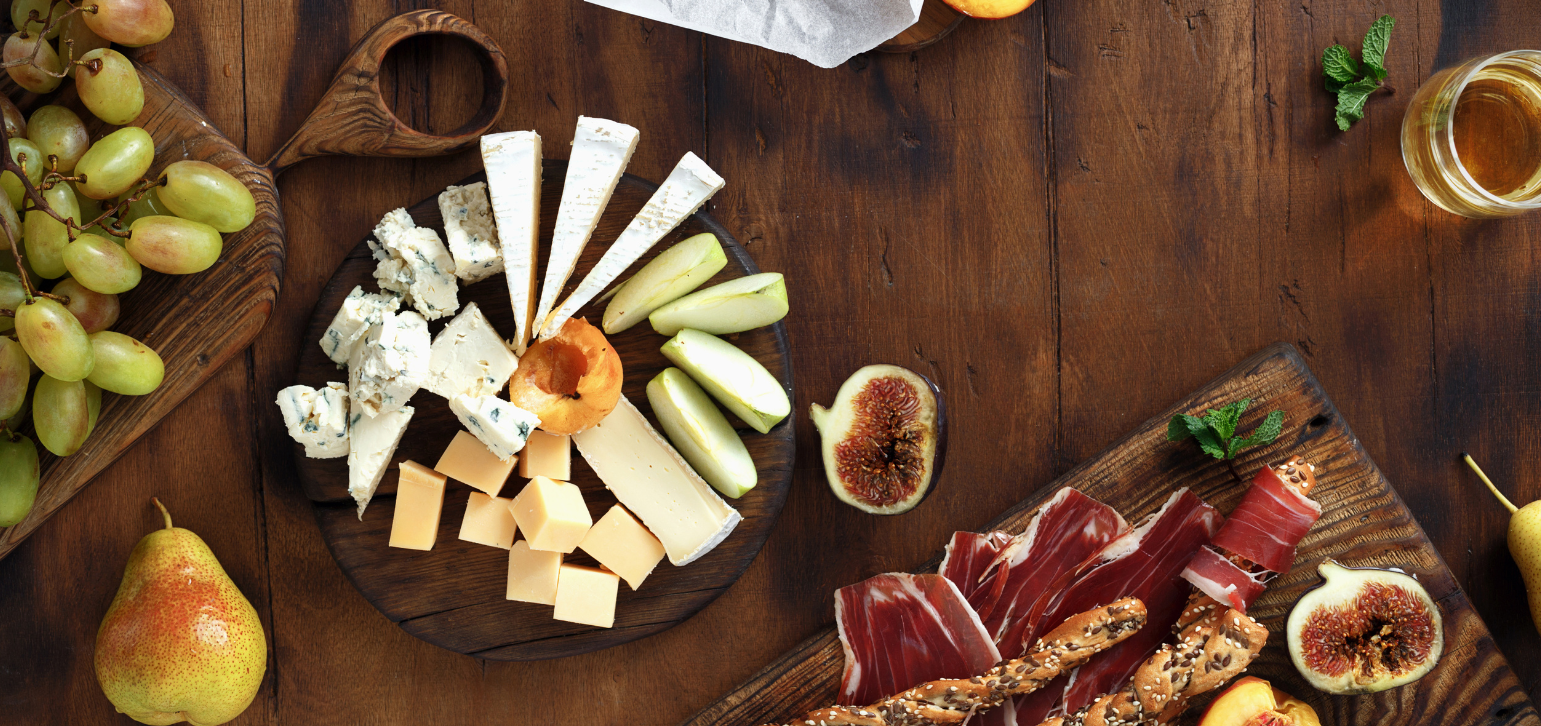 ---
Housewarming parties are an opportunity to bring friends together to celebrate a new phase in a person's life and a new home. While gifts usually aren't required and may not even be expected by the host, they can be a nice opportunity to welcome a friend to a new neighborhood and help them settle into a new place.
If you just got invited to a housewarming party and don't want to be the guest who brings another boring bottle of wine, read on. We rounded up our favorite, unique housewarming gifts ideas that renters will actually want and use on a regular basis.
Best Housewarming Gifts for a First Apartment
Getting your first apartment is exciting — and expensive. Help a first-time renter who's finally moved out on their own by gifting them elevated necessities that will help them turn their first apartment into their first home.
While the renter in question is focused on outfitting their kitchen with necessary items like plates and silverware, you can bring some fun into this process by buying the glassware. If your friend's style is more eclectic and you're on a budget, try hitting up an estate sale or a thrift store to find some gently used crystal. If they're on the bougie side, splurge on some higher-end wine glasses from a specialty store.
Good knives are the foundation of a functional kitchen. If the housewarming host is a bonafide home chef, then they'll probably already have their own set of knives, but if they're more of a casual cook, then a well-crafted knife block would be the perfect gift. You can even match what you find to the recipient's personal style.
For the friend who loves to host friends, sing in the shower, or blast music while they're doing chores, a good speaker is an essential. Opt for something that won't take up too much space, has a range that makes it usable from any spot in the apartment, and will stand the test of time.
Best Housewarming Gifts for Couples 
If you're buying a gift for a couple who just moved in together, you'll want to keep in mind that they are going to have a lot of stuff already. They'll be in the process of combining all their belongings, so you'll want to get gifts that are useful, unique, and space efficient. (Meaning: You may want to skip the His and Hers hand towels.)
No one wants to argue about who vacuumed the living room floor last. Thankfully, technology has helped us progress past this point. Prevent future domestic squabbles by giving the gift of a crumb-free floor with one of these robotics vacuums.  
Buying a gift for a couple can be difficult because, ideally, the gift should be equally enjoyed by both people. That's why we recommend finding a two-player board game as a housewarming present for a couple. Board games are perfect for making memories during quiet nights in, and will give the couple an opportunity to enjoy their gift together.
Best Housewarming Gifts for Someone Who Has Everything
We all have that one friend who, when they want something, immediately buys it for themselves. They're notoriously hard to shop for, so we recommend ditching the gift store and investing in an experience, membership, or subscription instead.
A Membership to a Local CSA
There's no beating farm-fresh produce, and a CSA box from a nearby farm is the perfect gift for someone who already seems to have it all. Find one that delivers for the friend that's already busy enough, or opt for a farm share that has local pickup points that'll encourage the recipient to explore their new neighborhood.
Whether you're shopping for someone who loves to entertain or who prefers to stay in with a nice glass of red, a wine club subscription is just the gift you're looking for. A monthly delivery of a few curated bottles is a gift that will keep on giving — without taking up much space.
Best Housewarming Gifts on a Budget
A thoughtful housewarming gift doesn't need to be expensive to be useful. If you're not looking to break the bank, but want to get your friend something they'll appreciate every day, check out some of the below options, which we've priced out for a couple of different budgets.
Under $50
Easy-to-Maintain Potted Houseplant
For someone who isn't a green thumb, a houseplant can become another chore or a burden — especially in an apartment without lots of windows. However, not all plants take a lot of work to maintain or need a lot of direct sunlight. We recommend a few that have an easy watering schedule and will liven up any living space. For guidance on how to take care of plants in an apartment, read our full article.
Gift Cards to Local Restaurants
What better way is there to get acquainted with your new neighborhood than by eating your way through it? Turn a typically generic gift — a gift card — into a thoughtful and special one by doing some research into the best local restaurants nearby. While a gift card can technically be for any amount of money, you'll want to consider spending enough to cover at least half the price of a meal — so do a price check on some menus online when deciding how much to spend on the card.
You can never have enough phone chargers — and if your friend just moved into a new space, it's likely they lost one or two along the way. Elevate this basic necessity into a great new apartment gift by finding a wireless charging station, or one that offers a few functions, like a combination charger and lamp.
Under $25
There is no gift that is too small — especially if it's thoughtful and aesthetically pleasing. A set of coasters is a budget-friendly option that will get daily use, and the wood tables in your friend's new apartment will be thanking you when they're free of water rings forever. Get creative when picking the design, looking for coasters that reflect your loved one's interests or style.
Reusable Totes for Shopping
Many cities now require customers to pay small fees for plastic bags in grocery stores, so a good reusable tote will actually save any renter money in the long-term. This is another opportunity to show your friend how well you know them, as you can try to find a design with some sentimental value behind it — or you can even order a custom one. Just make sure the bag is big enough to hold a grocery haul, has sturdy handles, and won't dig into their shoulder.
Best Housewarming Gifts for Small Apartments
Floor space is a luxury in a small apartment, and if your friend just moved into a studio, the last thing they need is the stress of making a large gift fit in their new place. For friends with small apartments, you'll want to find gifts that either use vertical space (i.e., something that hangs on the wall) or help organize — so skip the extraneous options, like coffee table books.  
In a small kitchen, storing a cookware set can feel like an olympic sport. Make life easier for your studio-dwelling friend by finding the perfect cabinet organizers that will help them make the most of the space they have (and save them from anything falling on their head.)
Storage is crucial in a small apartment — but elegantly designed and efficient storage bins aren't always easy to find. Say goodbye to the bulky plastic bins and find some sturdy under-bed storage bins that your friend will want to take from apartment to apartment. We recommend these.
If wall space is limited, make it easy to display thousands of photos with a digital photo frame. Find one that can either be hung on the wall or propped up on an end table, upload a few photos to get it started, and turn your friend's new apartment into a home.
Best Housewarming Gifts for College Students
If you're reaching toward another planner or fancy notebook for the student in your life, think again. The ideal gift for a student in a new apartment should be something that they may not want to invest in themselves but will improve their everyday life. When shopping, just think: What's a small luxury that I can provide? 
If the student you're shopping for is like most others, then they likely will look for money-saving options when picking up essentials like bath towels. That's where you come in. A good towel will always be appreciated — and if they're living with roommates, you can go the extra mile by getting one with a monogram to avoid any confusion.
Public Transportation Pass
Nothing says "Welcome to the neighborhood" like a ticket to anywhere in the area. Look into your city's public transit options, and consider buying a one-month pass that will take some of the burden of paying for transportation off a student's back.
Best Housewarming Gifts for Home Cooks 
For the friend who's gotten way to into The Bear, a kitchen-related gift may be in order. Elevate their cooking setup with a new kitchen gadget (try to go for something that has multiple uses rather than a single-use tool) or invest in an ingredient (preferably non-perishable) that will help them take their chef-ing to the next level.
If you want to buy something that will be put to use daily, you can't go wrong with a new cutting board. If you feel like going the extra mile, add on wood wax so the recipient can continue to keep the board in prime condition.
Unless you really know your way around a butcher block, it can be difficult to find the right knife to gift to another cook. But a knife sharpening set can be a very welcome gift for home chefs looking to take their kitchen to the next level. The options range from manual sharpening blocks to automatic sharpeners; so when you're shopping, take the recipient's into account. Does the home cook you're shopping for know how to sharpen knives or have the time to learn? If not, you may want to go with something automatic.
In general, high-quality versions of staple goods make great gifts. They can add a little excitement into someone's routine, and they're guaranteed to be used. There is a big range when it comes to olive oil — and most won't splurge on the kind that they use from day to day. Surprise the home cook in your life with something a little nicer. If you're lucky, maybe they'll even invite you over to dinner.
Best Unique Housewarming Gifts
If your friend isn't the type to shop in big box stores, then they won't want a housewarming gift from one, either. If you're looking for something one-of-a-kind, take your search to an estate sale, consignment store, or online marketplace, where you can find something handmade or hard to find. 
Tons of talented artists are selling their work on platforms like Etsy. Try looking at the original art category and combing the online listings to find the perfect new home gift. If you want to find something one-of-a-kind, search for an original canvas (but keep in mind, this will be the more costly option). If you are looking to spend a little less, find a print of a work you think the burgeoning art collector in your life would like. When searching, just keep in mind that most art comes unframed. If you'd like to frame it, this will be an added expense. On Etsy, you can filter by framed or unframed art.
Hopefully, by the end of this article, you've found a great housewarming gift. For more gift guides, home decor ideas, and more, check out the rest of our Lifestyle section.
We rate and sort every listing based on fair market rent.