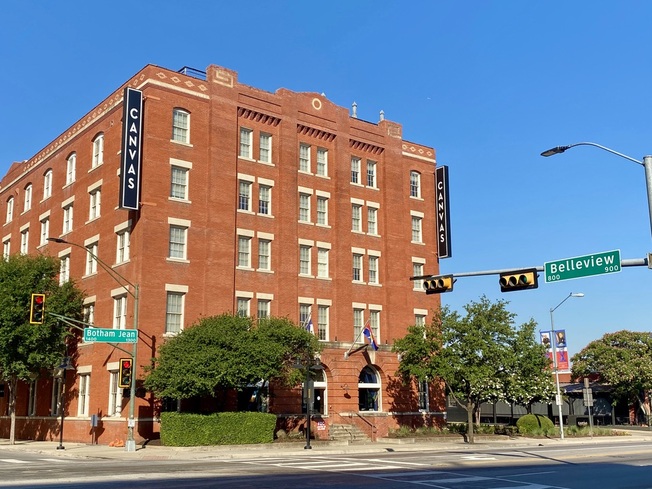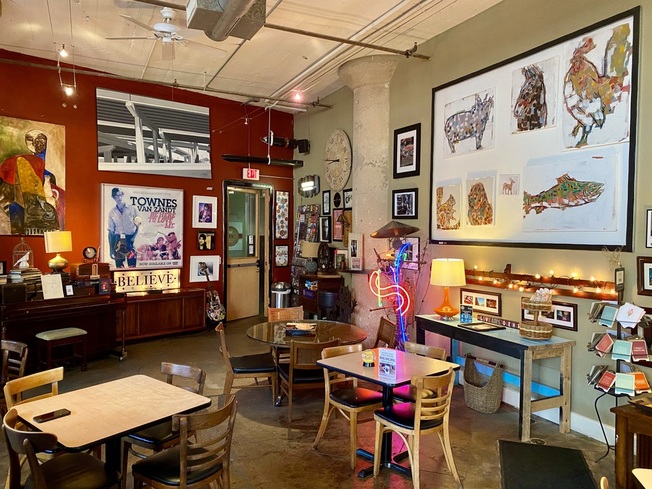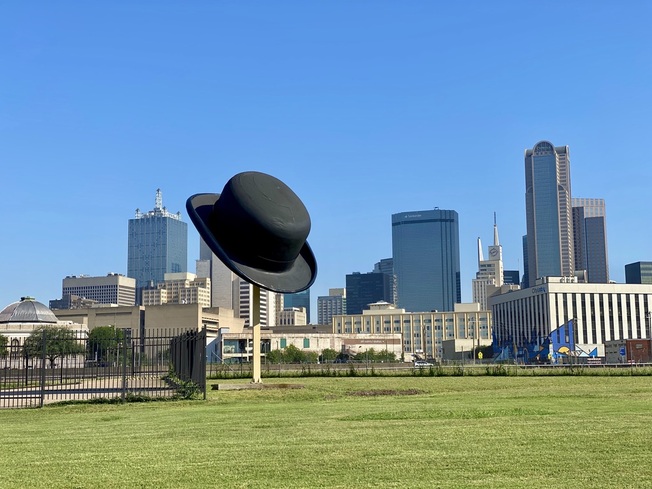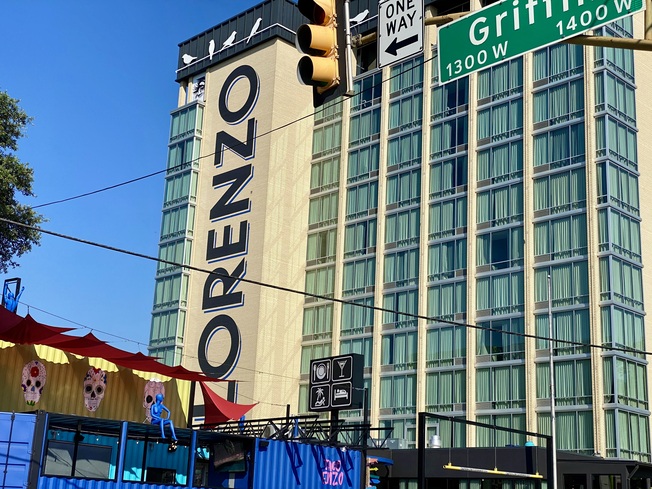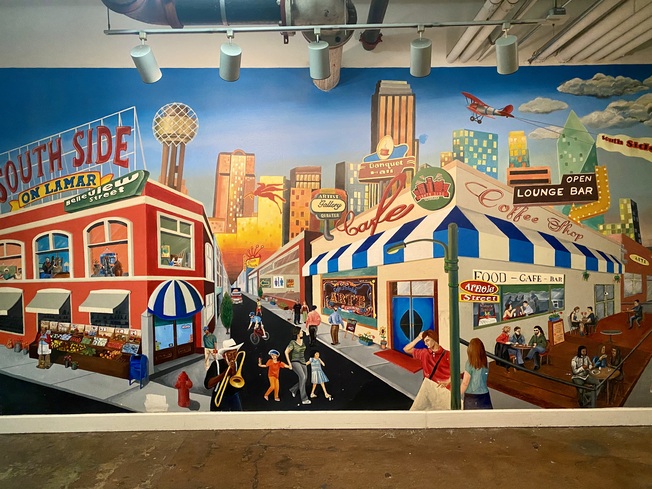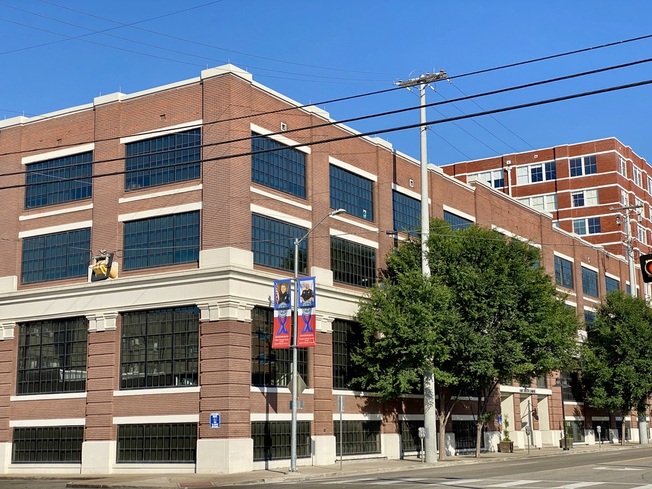 ---
| | Median Rent | Median Sqft |
| --- | --- | --- |
| Studio | - | - |
| 1 Bed | $1,750 | 1,062 sqft |
| 2 Beds | $2,479 | 1,923 sqft |
| 3+ Beds | - | - |
Within the past couple of decades, the Cedars section of Cedar Crest has blossomed into a popular residential and entertainment district. The area is also known to many as Southside or the South Side due in part to a major apartment building by that name in the neighborhood. The Cedars is home to restaurants, cocktail bars, concert venues, a movie theater, apartments for rent, and the Dallas Police Department headquarters — all in the shadow of Downtown Dallas with views of the majestic skyline. Artists have been flocking here for years, evident by the handful of galleries and art-focused spaces. Meanwhile, Dallas Heritage Village at Old City Park brings culture to the Cedars in a dramatically different way through its vast collection of 19th-century pioneer and Victorian-style buildings and homes open for exploration.
Situated directly to the southeast of Downtown Dallas within a couple of blocks of the Kay Bailey Hutchison Convention Center, the Cedars' boundaries fall between I-30 (R.L. Thornton Freeway) to the northwest, the Trinity River to the southwest, Al Lipscomb Way to the southeast, and I-45 (Julius Schepps Freeway) to the northeast. The district has a distinctly urban vibe, but through continuing revitalization efforts, new greenspaces and contemporary apartments bursting with amenities and vistas are being added regularly.
A central hub of activity and a few clusters of nearby businesses make the Cedars an easily walkable and bikeable part of Dallas.
Public transportation consists of several bus routes served by the Dallas Area Rapid Transit (DART) system, as well as light rail service at both the Cedars Station and Convention Center Station a couple blocks north of the neighborhood. Both stations connect commuters to trains on the Red Line, spanning from Westmoreland in the south to Parker Road in Plano to the north. The Blue Line also stops at these stations, stretching between downtown Rowlett in the east and UNT Dallas to the south.
For out-of-town excursions, DFW International Airport (home to Dallas-Fort Worth-based American Airlines) is only 20 miles away. Dallas Love Field (home to Dallas-based Southwest Airlines) is an even closer eight miles from the center of the Cedars neighborhood.
Restaurants in the Cedars draw visitors and food enthusiasts from all over the Dallas. While the dining scene is low-key, but the food is memorable. Popular haunts include: Off the Bone Barbeque (try the Texas pecan-smoked baby back ribs) and Baby Back Shak for Memphis-style BBQ; Zalat Pizza for pies with unique twists (the pho-inspired one is delicious); Sandwich Hag serves incredible Banh Mi sandwiches with a highly focused menu; Turkey Leg Paradise features flavored and smothered legs as well as fried seafood and turkey tenders; faith-based restaurant The Five serves southern comfort dishes while honoring a preacher who died of COVID-19; while Taco Enzo inside the Lorenzo Hotel and Monica's Mex-Tex Cantina both serve up south-of-the-border favorites in eclectic settings. Nearby Fuel City is also a must for its simple, delicious, and incredibly cheap tacos. Served from a tiny window at a massive gas station that includes a carwash, beer cave, and longhorn cattle roaming in a field within view of the picnic tables, there's always a free show of some sort while you eat your tacos. And in the basement of the 10-story South Side on Lamar lofts (a former Sears warehouse dating back to the early 1900s), Opening Bell Coffee has a quirky vibe with regular live acoustic music sets and open mic nights to complement its beverage offerings.
The bars in the Cedars are lively, too. One of the best spots for cocktails can be found at the top of CANVAS Hotel Dallas. The Gallery Rooftop Lounge features a small pool and incredible views of Downtown Dallas. Dive bars also rule here, including Lee Harvey's (named after JFK's assassin, Lee Harvey Oswald) with a vast patio, Mac's Southside for shooting pool and throwing darts, and Mike's Gemini Twin Lounge for excellently made craft cocktails at smalltown prices. Also located in the neighborhood, Four Corners Brewing Co. has taken over an early 1900s carriage house to create its taproom. Guests can also tour the brewery on Saturdays and stop in for special events, including Loteria night every Wednesday.
Other than a liquor store here and there, you won't find many shops in the Cedars neighborhood. There aren't any grocery stores in the Cedars either, but nearby Deep Ellum and Victory Park are handy alternatives. Of course, grocery delivery is readily available and extremely popular among those living in apartments in the Cedars. For residents looking for some retail therapy, there's no shortage of shopping options close by in Downtown Dallas, Uptown, Victory Park, Bishop Arts, and Oak Cliff.
Art can be found in several places throughout the Cedars, from public sculptures such as the giant bowler hat to a 42-foot-tall closed umbrella near the Lorenzo Hotel. Perhaps even more indicative of the culture scene than those oversized fashion accessories, works from local artists can be viewed inside both Ro2 Art Gallery and the Cedars Art Gallery.
Live music frequently fills the air at South Side Music Hall, the Loft, and South Side Ballroom and several other venues at Gilley's Dallas, as well as nearby Poor David's Pub, and Longhorn Ballroom. You can catch a movie with cocktails and a meal at Alamo Drafthouse Cinema Cedars, which also has karaoke rooms, and two second-floor patios with views of Downtown Dallas in one direction and the rest of the Cedars in the other.
One of the biggest semi-recent additions to the neighborhood is the relocated MAC, formerly known as the McKinney Avenue Contemporary (when it was still on McKinney Avenue). The 501(c)(3) arts nonprofit advocates for creative freedom through visual art by supporting artists both on the local, national, and worldwide level with a venue for all their various means of expression: a 2,500-square foot facility on South Ervay that's also home to artist talks and the on-site OccuLibrary filled with books on a variety of subjects.
The antithesis of contemporary is what you'll find at Dallas Heritage Village at Old City Park. The largest collection of 19th century Victorian and pioneer-style homes and commercial buildings in Texas have been assembled on the grounds here after being relocated from all over the state to the site of Dallas' first city park. The gorgeous 20-acre grounds feature mature trees and a true sense of history inside every structure filled with era-appropriate antiques, from the old schoolhouse to the Millermore Mansion. You can even take blacksmithing classes if you're eager to learn a new (old) skill, and a pop-up outdoor movie theater has taken over a portion for nice-weather months.
Many residents of the Cedars also leave behind their apartment pools to congregate at rooftops at both the Lorenzo Hotel and CANVAS Hotel Dallas, which frequently produce weekend pool parties that anyone can attend with a ticket purchase. Live DJs and a spring break vibe contrast with the typically lower-key apartment complex pools when a change of pace (and scenery) might be in order.
Located just on the other side of Downtown Dallas, the Cedars is a great choice for students seeking the amenities of the neighborhood's apartment complexes with proximity to Downtown college campuses. Dallas College Downtown Health Sciences Center, Dallas College Downtown Design Center, University of North Texas (UNT) at Universities Center at Dallas, and Dallas College El Centro Campus can be reached in mere minutes from the Cedars.
We rate and sort every listing based on fair market rent.