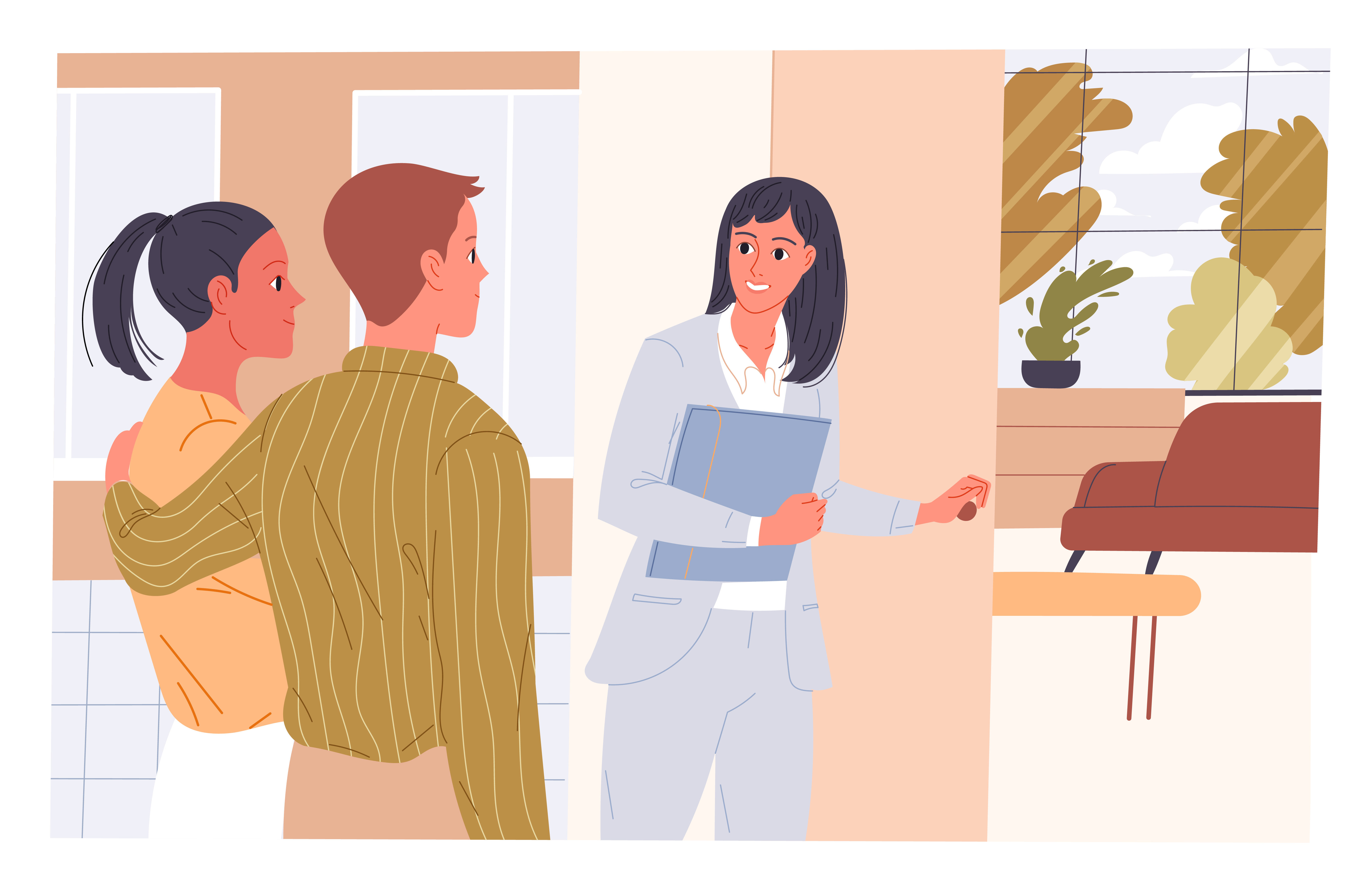 ---
If you're renting in a competitive rental market for the first time, you may be surprised to find out that you're on the hook for a little more cash than you expected upon signing the lease. That's right — in a few cities, like Boston and New York City, you are expected to pay the real estate broker that you worked with during your apartment hunt a one-time flat fee.
In this guide, we cover what a broker fee is, how much you can expect to pay, and how to avoid paying a broker fee as a renter.
Why do I have to pay a broker fee?
The more competitive a rental market is, the more likely that you'll need to work with a real estate professional to find a great apartment. In Boston, New Jersey, and New York City, it's standard that tenants pay the broker that they worked with a fee — which is essentially the tenant paying for all the work that the agent did on their behalf, like finding apartments, setting up tours, handling paperwork, and acting as a middleman between the prospective tenants and the landlord. It is like a broker commission.
How much will I have to pay for a broker fee?
Different rental markets will present different expectations for broker fees, and who pays for the broker fee depends on what kind of real estate professional you worked with. In some rental markets, where renters primarily work with apartment locators rather than traditional brokers, the landlord is responsible for covering any fees. However, in other cities, like Boston and New York City, the tenant will be on the hook for paying for this service.
If you are renting in Boston, the typical broker fee is equal to one month's rent. So, when you sign a lease, you'll usually be expected to pay four times the rent upfront, covering: first month's rent, last month's rent, the security deposit, and the broker fee. However, if you do not work with a rental broker and instead rent directly through a landlord, then you will not be required to pay a broker fee. (In fact, it's actually illegal in Boston for landlords to require a "finder's fee" when they rent directly to a tenant without the help of a licensed broker. If the landlord is licensed and acts as their own broker during the rental process, then they may charge a fee.)
Remember: Don't pay any fees, including any broker charges, based on verbal agreements with a landlord, property manager, or real estate agent. If they are insisting that you wire them money before signing a lease, then they may be attempting a rental scam.
How can I avoid paying a broker fee?
It's easier to find a no-fee apartment in some markets than in others. One way to avoid paying brokerage fees is to avoid working with a broker. For example, if you find an apartment through a site like Facebook Marketplace or Craigslist, you may be able to work directly with the landlord or existing tenants to sign onto the lease. Another way is to rent through a building that has its own leasing office — as that means you will be working directly with the property management company or, if you do work with a broker, then the property management company will cover the costs. Keeping an eye out on move-in specials is another option. In months when it is harder for landlords to find tenants (typically in the winter), they may be willing to make concessions in order to get some leases signed. That being said, in NYC and in Boston, you may end up needing to work with a realtor if you are not having success finding an apartment.
The Bottom Line
A broker fee is a one-time fee paid to a real estate broker who helps a tenant find an apartment rental and sign a lease, and acts as a landlord's agent to help them fill a vacant unit. Renting in a competitive market is hard enough — and having to pay a broker fee can make it even more difficult to secure a place. When searching for an apartment in a competitive market, make sure you factor that fee into your budget when considering what you'll need to pay for a year's rent.
Hopefully, by the end of this guide, you're feeling a lot more prepared for your move. If you need more assistance, though, we're here to help. Our team of advisors will work with you through the whole process, from finding prospective apartments, to setting up tours, to submitting your application. Just contact us here.
We rate and sort every listing based on fair market rent.