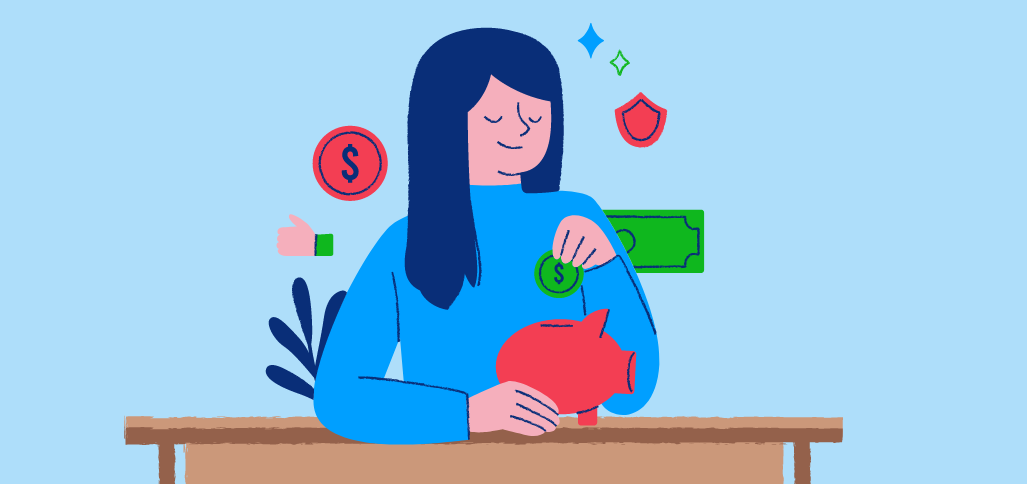 Who Needs Renters Insurance? The Answer May Surprise You
---
You may not think your possessions are prized enough to merit renters insurance, but the reality is that the choice may not be up to you. Yes, that's right — renters insurance can be a requirement for tenancy. However, for most people, renters insurance is affordable and can be worth the money. It can never hurt to be prepared.
In this guide, we break down what renters insurance is, why you may want it, what a typical policy covers, and more.
What is renters insurance?
Renters insurance is a policy purchased by a tenant to protect their personal belongings in a rental in the event of theft, vandalism, or damages caused by unexpected circumstances such as fire or sewage backup. Renters insurance can also protect you from personal liability if someone sustains an injury in your apartment and you need to pay for legal fees or medical bills.
How much does renters insurance cost?
The average cost of renters insurance in 2023 according to NerdWallet is about $179 per year, for $30,000 in personal property coverage, $100,000 in liability coverage and a $500 deductible. This means that for as little as $15 per month, you may be able to protect yourself in case any of your belongings or valuables are damaged or stolen in your apartment. That may be worth the peace of mind. (The price of renters insurance may vary depending on factors like your plan and its coverage limits, your age, your location, and more. Call a few agencies to get a renters insurance quote tailored for you.)
Can a landlord require renters insurance?
Much to many renters' surprise, the answer to this question is yes. There is no federal or state law requiring tenants to have renters insurance. However, in most states, property managers and landlords can require tenants not only to get renters insurance but also to provide proof of renters insurance.
What does renters insurance cover?
On the most basic level, renters insurance covers what you own and keep within the walls of your rental unit. The amount of coverage you can claim depends on how much renters insurance you purchase. For example, if you buy the most basic plan, it will cover your sofa but maybe not your high-value collectibles.
In some cases, your policy may even cover items in a storage unit. If you are up to date on your insurance payments and have a document detailing the items in your storage unit, they may be partially or fully covered by your renters insurance in case of damage, vandalism, or theft.
There are also a couple of different options for renters insurance policies you can purchase: replacement cost coverage and actual cash value coverage. Replacement cost coverage pays to replace your damaged or lost items with new like items, while actual cash value coverage pays you for the value of the item (taking into account depreciation).
Additional living expenses or loss of use coverage, which helps pay for any costs you incur if you are unable to live in your home due to a covered loss, is typically a part of most renters insurances policies as well. You can discuss or purchase other add-ons or coverage options when you are shopping around for your policy.
Why do landlords require renters insurance?
In short, landlords may require that you show proof of renters insurance to minimize their risk in case your belongings are damaged in their rental property. While a landlord's insurance covers property damage to the building, it doesn't extend to a renter's personal belongings within the interior of an individual unit. For example, while water damage to the ceiling of an apartment unit caused by a burst pipe would be covered by a landlord's insurance policy, water damage to a tenant's personal belongings caused by the same burst pipe would not be covered by a landlord's insurance policy.
How much renters insurance do I need?
In some cases, the amount of renters insurance coverage you need will be determined by the terms of your lease. If your landlord or property manager requires a renters insurance policy, refer to your lease agreement for the minimum amount needed.
If you're considering renters insurance and the amount of coverage is not mandated by your landlord, you'll want to take inventory of your personal belongings to arrive at a rough estimate of replacement cost and go from there. Create what is called a home inventory list that includes descriptions of personal property, their estimated values, the dates you bought them, receipts if possible, and photos or videos of your belongings.
How do I use my renters insurance?
Similar to any other type of insurance, to use your renters insurance in the case of a covered loss, you'd need to file an insurance claim with your company. After you pay your deductible, you'll work with an insurance agent and your coverage will kick in. Depending on the type of coverage you have, this will either begin a process in which your insurance company begins to partially or fully replace your items or reimburse you in cash based on their value.
The Bottom Line
Whether renters insurance is required for tenancy or not, it's worth considering. It may be more affordable than you think, and, in the event of the unexpected, not having renters insurance could cost you. While renters insurance rates vary from one insurance company to the next and we recommend you get a quote from several insurance agencies.
We rate and sort every listing based on fair market rent.