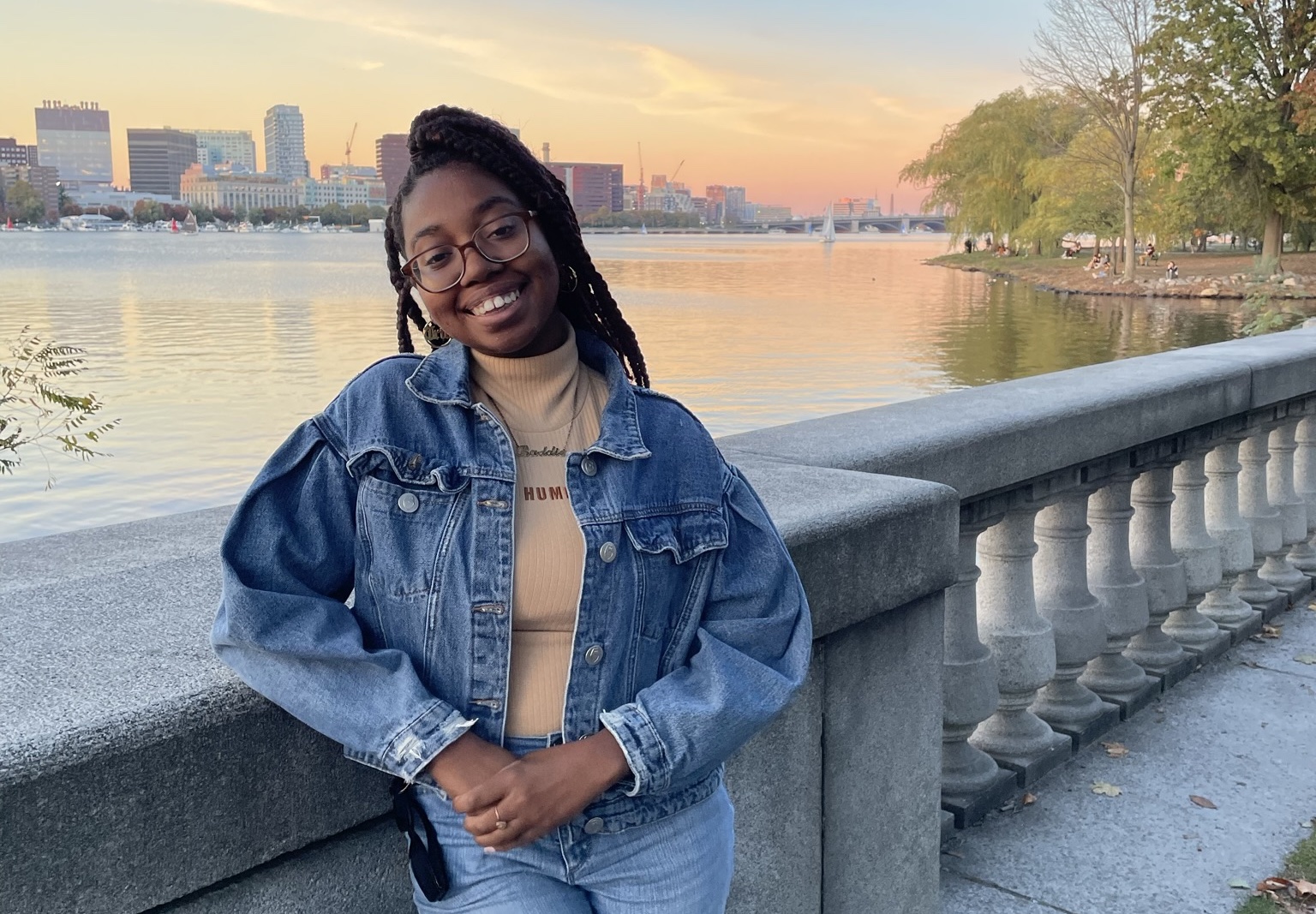 ---
Last June, I relocated to Boston for a professional opportunity around a month after graduating from college. Like many new grads, I had no friends or family in my new city, and I had never visited before moving there.
This wouldn't be the first time I did a big move by myself. I committed to pursuing journalism at San Diego State before touring its campus or visiting the city, despite its distance and differences from my hometown of Washington DC. If I could manage this move so successfully at 18, I thought, "Surely, I could do it again at 22."
While Boston was closer to my family in DC, moving to a major city as a young person (especially the way I did it: alone, quickly, and with little research conducted, much of which came directly from Massachusetts natives I met in college) is scary, isolating, and overwhelming. That doesn't mean it isn't worth it to try, though.
Since being in Boston, I've had a lot of should've, could've, and would've thoughts about how I could have been better prepared for this era in my life as a new college graduate. Below, I reflect on a few lessons I have learned along the way.
Start your research early.
I moved to Boston with housing accommodations planned through the end of the summer, but I didn't start a serious search for my permanent place to live until I was living in the city and comfortable in July. I didn't know how competitive the city of Boston's housing market could be, so there was a lack of availability at the time my temporary housing ended. 
After a deep Google search for all-inclusive apartments in Boston neighborhoods that were close enough to my workplace, I was able to tour and secure my South Boston studio almost just in time. However, I was stuck without a place to go for two weeks waiting for my lease to start in the city.
A friend I met through work over the summer lived in the same area as me and offered to share her on-campus private room with me for the time I needed housing. Although it was for a brief time, co-sharing that space made me even more eager for the day when I would have my own home in my new city.
Based on my experience, I don't recommend searching for a place on short notice if possible, as you may end up spending more than you're comfortable with while also facing a lot of stress. If you can, give yourself a few months to save and look for affordable places with the factors you need to live. 
My thinking went something like this: I'll be fine if I can pay my rent. But I learned that above affording rent, you must also be able to afford to be well, too.

—
Account for the costs of living and relocation.
I wanted to find an all-inclusive space with furniture and utilities already included in my rent, in a walkable area close to my job because I wasn't used to paying bills or commuting to work. I needed to adjust to the real world at my own pace, and this living arrangement would allow me to do so.
But I didn't know this option wasn't as prevalent as it was in my college town.
While researching Boston apartments, I found that these types of properties would be double the price in the heart of the city. I didn't have many other options with the time running out, so I ended up signing a lease at an all-inclusive property.
When I signed my lease, I didn't consider how much money I would need to buy daily essentials like cleaning products, water, and certain food items, or to fund my budding Boston social life and travel to visit my long-distance friends, boyfriend, and relatives. 
A general rule of thumb is that, for an apartment to be considered affordable, a renter should be spending no more than 30% of their income on rent each month. The other 70% can go toward other bills, healthcare, savings, food and other essentials, entertainment, public transportation, and more. If you need help figuring out what you can afford, ApartmentAdvisor's Rent Calculator can help you find out your ideal rent budget.
I began freelancing more to cover these costs and started seeking other ways to make money in the city like delivering for UberEats, walker edition, because I don't have a car in Boston.
You'll need to learn how to keep house on your own terms.
During these fundamental months of post-grad, one of the most valuable lessons I learned is how to run a household to my satisfaction. Buying specific household supplies to clean and upkeep my home became something I had to adjust to because, as a college student, I got used to dormitory toiletries like toilet paper, paper towels and other household items being provided as part of my room and board fees in college or having roommates to split respective costs and chores.
Understanding how long it takes me to go through cleaning products, where to purchase them, and how to make a cleaning schedule that fits well into my work and social life are things I learned to pay more attention to.
I'm grateful I'll never be in the first year of post-grad living alone in a new city ever again. But it took an experience like this to show me that through the ups and downs, the lifestyle I am creating for myself is beautiful.

—
Loneliness will creep in — embrace it.
I'm the oldest of four siblings and had several roommates and close relationships throughout college, so loneliness never existed in my world before this move. And as someone who also values their solitude, I thought it never would. In fact, wanted badly to live alone after college.
Living alone in a major metropolitan city is costly (the median rent for a studio in the South End, where I ended up renting, is $2,893 according to ApartmentAdvisor's rent data), but I knew how crucial it would be for my adulthood to have this intimate alone time during this stage of my life after constantly living with others.
The Greater Boston area is one of the best cities for recent college graduates to move to — and there's always something to do here. Going to live music and sporting events has provided me with a feeling of community, and exploring local stores, restaurants, bars, and outdoor areas has also made me feel more connected to where I live. It's important to go out and explore, even if you don't have a best friend to go with. If you're feeling lonely in a new city like I was, keeping up hobbies and passion projects is one way you can fight the feeling that you're missing out on something. 
Living alone pushes you to see the world solely through your own eyes and get to know yourself authentically. And even if it takes some time to meet people you click with, I've found that along the way you'll meet some of your closest friends just focusing on exploring on your own terms.
I'm grateful I'll never be in the first year of post-grad living alone in a new city ever again. But it took an experience like this to show me that through the ups and downs, the lifestyle I am creating for myself is beautiful.
We rate and sort every listing based on fair market rent.