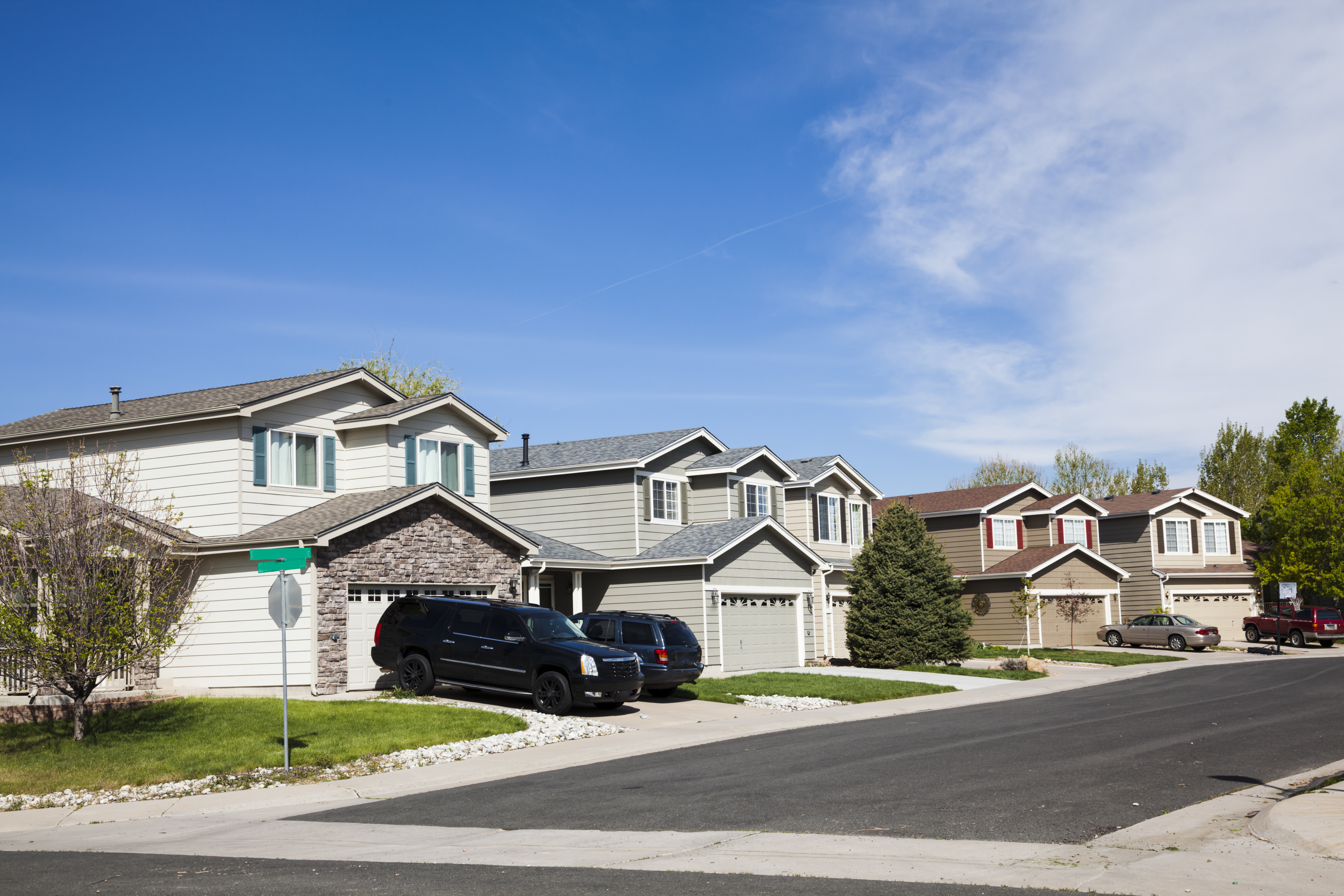 ---
When Lexi Hameister bought her first house at age 28, she never imagined she'd be moving out just two years later — and choosing to rent an apartment instead. In fact, her house-hunting journey was what ultimately led her to discover what she really wanted in a new home.
A Whirlwind House Hunt
By 2018, Hameister had spent all her adult life living with either roommates or relatives in the Boulder, CO area. When her older brother bought a house in neighboring Arvada, CO in 2016, she began to think about buying her own home. She was one of many millennials who heard and internalized the age-old financial advice to buy and build home equity instead of rent (it's the American Dream, right?). Plus, it was fun swiping through pictures of beautiful houses on the Homesnap app.
So, with her interest piqued, Hameister reached out to a realtor friend with a question about homeownership — and inadvertently kicked off a homebuying whirlwind. She was looking at Westminster, a Denver, CO suburb with a notoriously hot housing market. The area was growing fast, with far more prospective buyers than available homes, so competition was fierce. Houses regularly got snapped up within days on being put on the market, often for tens of thousands of dollars over the asking price.
As a result, she says, her realtor pressured her into moving quickly. She had enough in savings for a small down payment upfront, so she got approved for a home loan by a lender. When she came across a house that checked most of her boxes, her realtor encouraged her to bid on it right away.
Hameister admits now that she didn't love the house, but it seemed like she should have. It was only 10 years old and needed no repairs, it was less than five minutes from her work, and it had an open layout with plenty of natural light. Caught up in the excitement of the house-hunting process and feeling the pressure of the market's steep competition, she put in an offer. She won the house less than a month after her initial conversation with her real estate agent friend.
"Three weeks later, I owned a house," she says of her experience as a first-time homebuyer. "I was like, 'What just happened?'"
Hameister outside of the house she purchased.
Homeownership Blues
After the initial excitement of homebuying wore off, Hameister began to question her decision. She felt bored in suburbia; being suddenly "settled down" made her realize she wasn't ready for that stage of life yet. Though she could afford the monthly mortgage payment on her own, between the maintenance costs, property taxes, and other fees, it was a big change for her budget. She had gone from renting a room at her brother's house for a few hundred dollars a month to spending most of her paycheck on a mortgage payment. The stress led her to rent out her spare bedrooms to make her financial situation more comfortable. Two years later, when the pandemic hit, she found herself cooped up in a house she didn't love with roommates she barely knew. The bottom line was that she wasn't happy.
"I owned this house and I didn't really want to be in it," she says. "I felt like I was dealing with it versus loving it."
That's when she started daydreaming about an apartment in the city. She wanted an environment with more activities, and she had several friends living in Denver who excited her with their stories about museums, sporting events, and art galleries. She wanted to have her own space without worrying about money. She had never experienced city life, and it seemed the perfect solution to her suburban doldrums.
So Hameister dove back into renting — this time from both sides of the contract. She rented out her three bedrooms separately, which brought in more income than renting the whole house to a single family. Her monthly rental income was enough to cover not only her mortgage, but roughly half of the $1,600 monthly rent on her shiny new Denver apartment.
And it was shiny. She chose a top-floor, one-bedroom apartment facing west, with views of the Rocky Mountains from her balcony and amenities like a gym, pool, and hot tub in the building. It was in Denver's Baker neighborhood, which is quieter than the city's downtown but still humming with energy, where she could walk to restaurants and cafes and ride her bike along a scenic river path.
Returning to Renting
The apartment turned out to be everything Hameister had hoped. The city gave her the active social life she needed, especially in the post-pandemic era. "Loneliness is real," she says. "Being surrounded by people in a city, it's easier to meet people and have more daily interactions. Dating's way easier, too."
Now, one of the biggest and scariest decisions of her twenties has turned into a blessing in disguise. Despite the stress of her homebuying experience, she's thankful she bought the house when she did. Colorado's real estate market has only gotten more expensive and competitive in the years since — and home prices, property values, and interest rates have only increased.
Managing a rental property is challenging at times, she says, but now that she's gotten the hang of it, she doesn't mind the upkeep. Once a year she vets new renters, looking for quiet, respectful people who will keep her house in good shape and make their rent payments on time. Because she drives by the house every day on her way to work, it's easier to check in with her tenants and address any maintenance issues. She credits her parents and siblings, who live nearby, for answering her house-related questions and helping with big house projects. So, she says, the income she earns from her house is mostly passive, and it's allowed her to put far more money in savings over the last five years.
When asked if she would ever move into the house herself, Hameister says it's not in the cards.
"I never really fell in love with it," she says.
When she feels ready to settle down, she'll look for a house she loves in a neighborhood that inspires her. But she has no plans to do that anytime soon. Instead, her goal in the short term is to try out different neighborhoods in Denver. She's considering moving to the Highlands next, an area known for its Victorian architecture, lush green spaces, and plethora of art galleries. She likes having the flexibility to find out what she really wants in a home before committing. "It's nice not being tied down yet."
We rate and sort every listing based on fair market rent.