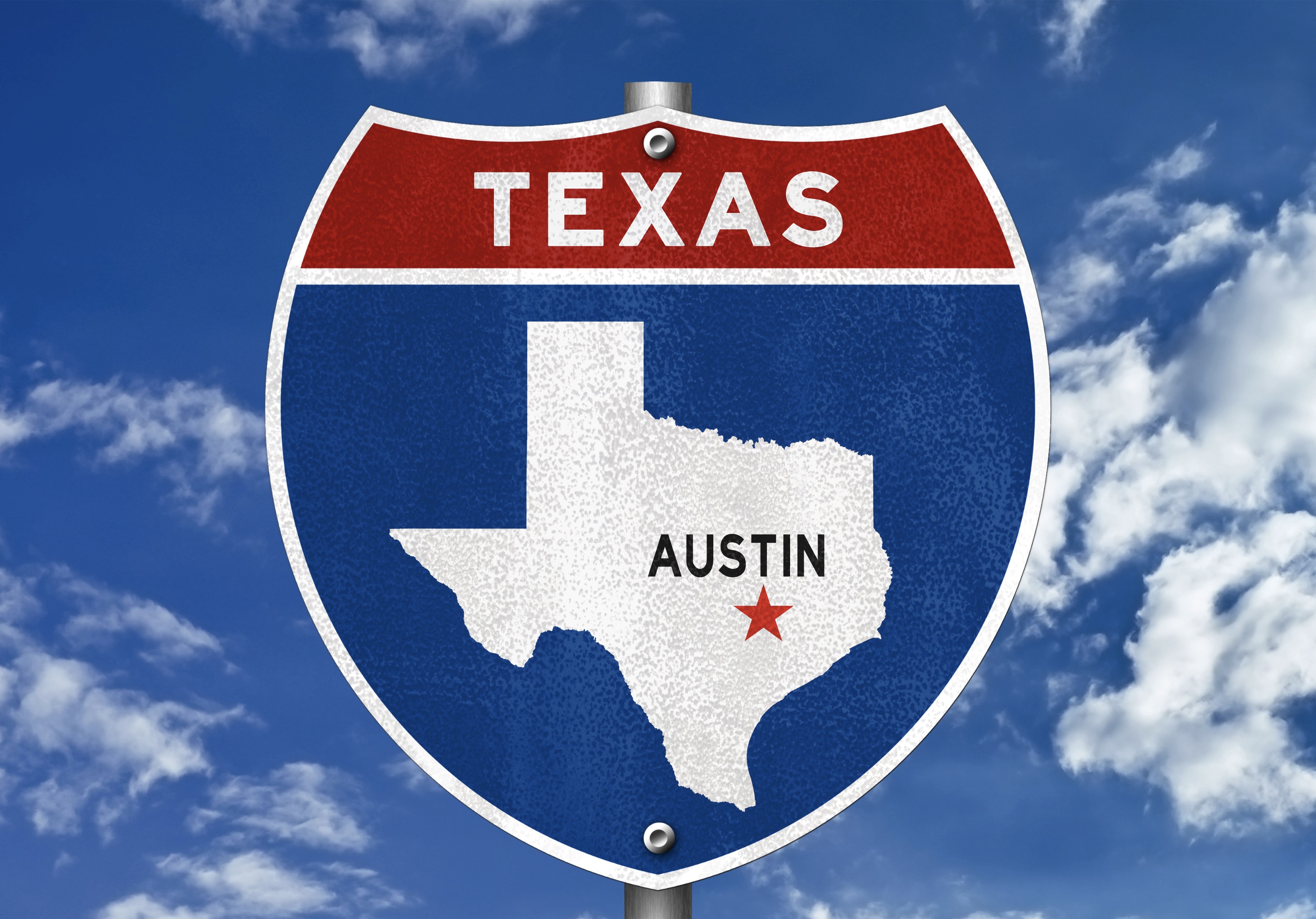 ---
In this article, we share the good, the bad, and the weird about renting an apartment in Austin, Texas. Before moving to Austin, here are some things every renter should know about the Austin real estate market.
The Good
Ask almost anyone if Austin is a good place to live, and the answer will undoubtedly be a Texan big ol' yes. In fact, Austin was named the #1 city in Texas and the 5th best city in the nation in the U.S. News & World Report Best Places to Live list in 2021-22.
Pros of Moving to Austin
What makes living in Austin so desirable? For starters, the sun shines here an average of 300 days a year. Between the weather and Austin's proximity to the Colorado River, lakes, and other outdoor activities, moving to Austin is a plus for those seeking an active lifestyle. Austin's food trucks and culinary scene certainly add to the flavor of the city, and its reputation as the Live Music Capital of the World draws plenty of fans as well. The city of Austin also boasts a huge student population with the University of Texas located in the heart of Downtown. And, then there's the fact that Austin has emerged as a tech darling as of late drawing high-tech startups and corporations, not to mention an influx of Californians, earning the city its newest nickname—Silicon Hills.
Pros of Austin Apartments
When it comes to apartments, there's also plenty to like about renting in Austin. For starters, the last two decades have seen a boom in new apartment complexes all over the city of Austin. According to ALN Apartment Data, the number of Austin properties containing 50 units or more has doubled since the year 2000. And, of course, with new Austin apartment complexes come the latest in modern amenities such as pools, fitness centers, balconies, and more. Speaking of amenities, another perk of moving to Austin is the number of pet-friendly rentals you'll find here. In fact, Austin ranked #1 on our list of Best Cities for Dog-Friendly Apartments.
The Bad
Now that we've shared the long list of reasons why living in Austin is so darn appealing, you may be wondering what's the catch? While Austin is definitely not too good to be true, it is too good to be cheap.
Average Rent in Austin
As of the writing of this article, the median price of a 1-bedroom apartment in Austin is $1,486. That's higher than any other Texas city we track, with Dallas at $1,300, Houston at $1,100, Corpus Christi at $950, and El Paso at $705 for a 1-bedroom apartment.
That being said, apartments in Austin are still more affordable than other larger cities like Boston, New York City, L.A., and San Francisco. For example, a 1-bedroom apartment in Austin is less than half the price of a 1-bedroom in NYC which will run you $3,300 a month for a 1-bedroom and nearly half that of San Francisco, where a 1-bedroom is $2,700.
High Demand, High Occupancy
Despite what feels like new apartment complexes in Austin cropping up almost daily, developers can't keep up with the demand. According to data from RealPage, Austin's occupancy rate as of January 2022 was at an all-time high of 97.2%. That's a considerable jump from a year earlier when the occupancy rate in Austin was at 93.7%.
Traffic in Austin
One key measure of livability in Austin that doesn't get rave reviews is the traffic. Limited access to public transportation is part of the problem. So, when you're choosing an Austin neighborhood, be sure to take into consideration its proximity to your job and other go-to destinations.
The Weird
Keep Austin Weird has become a slogan adopted by Austinites to celebrate and maintain the city's quirky vibe amid its growing popularity among the many newcomers flocking to the area. And by newcomers, we aren't just referring to all those Californians relocating here. A flock of another kind of residents arrives annually—we're talking about bats, a whole lot of them, apparently.
Austin is a Bat Haven
According to the AustinTexas.gov website, Austin is home to the largest urban bat colony in North America. Tips for keeping these winged wonders of the night out of your apartment include making sure your windows have screens and not leaving doors open during bat season. Yes, there's a season. For insights on where and when to do your best bat watching, simple do a quick google search for "bat watching in Austin." We bat, I mean bet, you'll find it interesting. Thankfully, if you search for bats in Austin apartments, there aren't any results to speak of, which we take to be a good sign.
Austin is a Locator Market
While not as weird as being the bat capital of the United States, something that makes the Austin rental market unique is the presence of apartment locators.
In a nutshell, locators help renters find apartments. Instead of charging renters for their service, apartment locators get paid a finder's fee by a property owner when their client signs a lease. On the surface, this sounds like a win for renters which begs the question why aren't locators in the Good section of this article?
Here's the thing—according to ALN Apartment Data, 32% of Austin properties don't work with locators. And, since locators have a vested interest in steering renters toward properties where they'll earn a commission, there may be available apartments that meet your needs that your locator doesn't know about. So, even if you decide to work with a locator, we recommend you also use a rental platform like ApartmentAdvisor when apartment searching in Austin.
The Bottom Line
Now that you've got the inside scoop on renting in Austin, it's time check out our relocation guide. And to find the best Austin neighborhood to meet your needs, take a look at our Austin City Guide for an overview of areas to live, info on getting around, restuarants in Austin, things to do, and more.
We rate and sort every listing based on fair market rent.