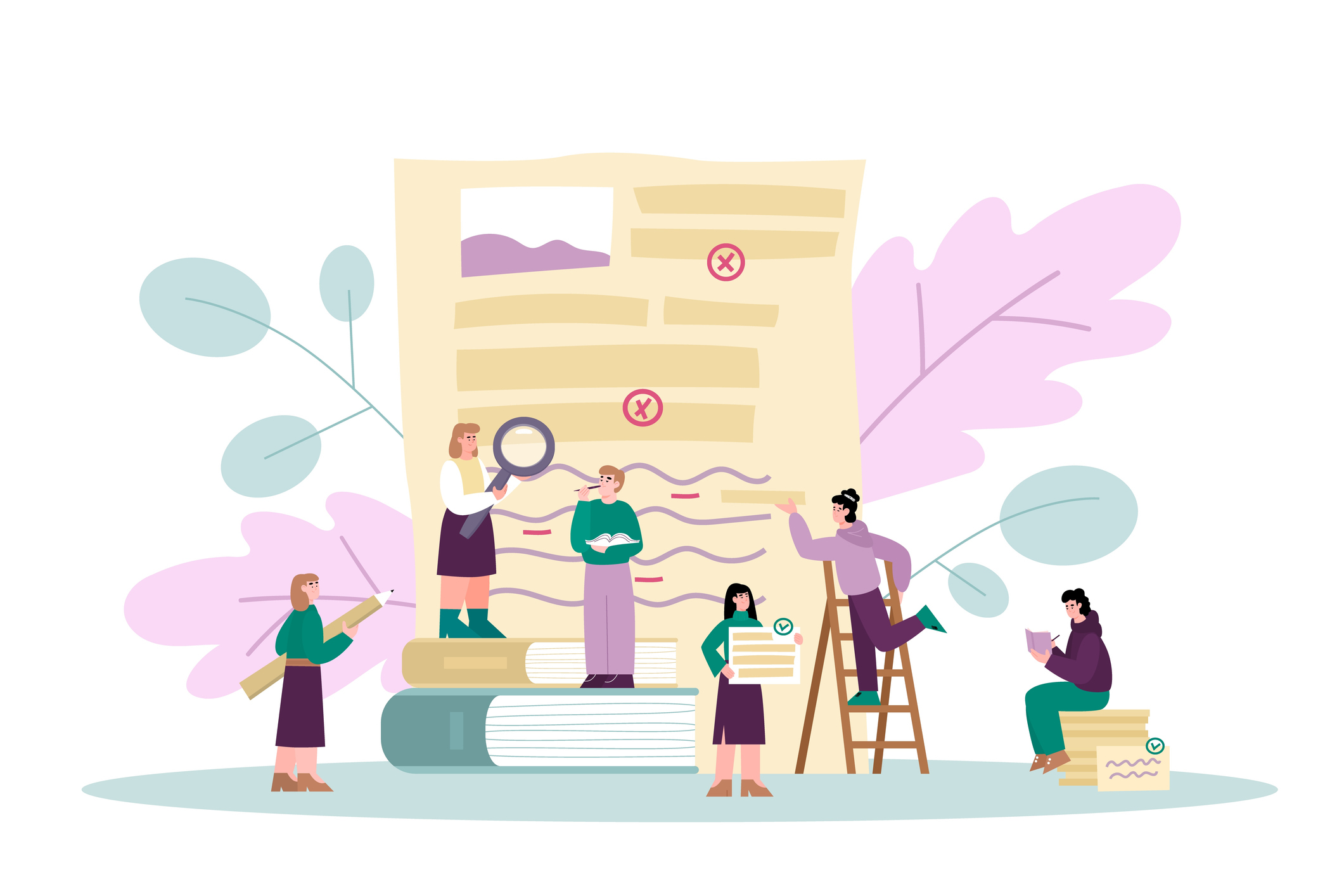 Why Your Apartment Application Got Denied — And How You Can Fix It
---
Being denied for an apartment is disappointing, but don't be discouraged. Just because you weren't approved for one apartment doesn't mean you'll never be able to rent successfully. Diagnosing the problem with your application is the first step to fixing it — but, keep in mind, the application process is subjective, and an issue that may be a dealbreaker for one landlord may be a nonissue for another.
Also, because of fair housing laws, a landlord cannot deny your rental application due to your: race, religion, nationality, gender identity, familial or marital status, age, sexual orientation, disability, or participation in the Section 8 program.
And if you're worried about your credit score after you get denied for an apartment — don't. A rental application denial should not show up on your credit report, and most landlords will only look at a "soft pull" (or soft inquiry) of your credit, which does not affect your score.
Below we outline some of the common reasons why a rental application may be denied, and how you can fix them.
You don't meet the income or credit score requirements for a property.
There's a lot that goes into being a good tenant, but being able to pay your rent on time may be one of the most important. This is why many landlords prefer tenants who make at least three times the price of rent in gross income — and in some markets, like New York City, you may even be asked to make at least 40 times the rent. The same goes for your credit score. A good credit score — which is in the range of 670 to 739— indicates that you are responsible with money, make payments on time, and do not have significant debt that you are unable to pay off. Most landlords will run a credit check while reviewing your application, and a low credit score may come across as a red flag. If you do have a low credit score, it's not the end of the world — but you may have to compensate for it in other areas of your application:
One option is to write a cover letter that explains why you have a lower credit score as well as what you are actively doing to raise it.
Another way you can reassure your landlord is by providing proof of an income that is at least three times the monthly rent.
You can also offer to pay more money upfront (in the form of a larger security deposit or a few month's rent upfront) to show your landlord that you are serious about paying the rent.
If both your income and your credit score are on the lower end of the spectrum, you can apply to an apartment with a roommate. If your roommate has a good credit score, they may be comfortable cosigning your lease — meaning that they are agreeing to pay the rent in the case that you are not able to. A guarantor can do the same for you, with the difference being that they would not inhabit the apartment with you like a roommate.
You do not have a strong rental history.
A potential landlord wants to hear that a future tenant has a history of being responsible, clean, quiet, and punctual with rent. If you are new to renting and don't have a former landlord whom you could provide as a reference, or if you have had prior issues with landlords or evictions, it could seriously hurt your chances of being approved for an apartment. There's a few ways you can improve your references:
Ask a mentor to provide a character reference or ask an employer or coworker to be your reference. Both can vouch for you as a person, and the latter can attest to your income and responsible nature.
If your former landlord has provided a bad phone reference that has stopped you from getting approved for an apartment, reach out to them and try to clear the air. If they are willing, ask them to provide a signed letter of reference instead of a phone call.
If you believe a former landlord has given a negative reference that isn't accurate, you can try to find documentation that proves what they said is not true.
If you take the above steps and it still isn't enough, your potential landlord may be willing to rent to you still if you offer more rental payments upfront or a larger security deposit. This is another situation where you may also want to include a cover letter explaining why you don't have a strong rental history with your application.
You did not fill out the application completely or correctly.
Your application is your first impression on your potential landlord, and it's important to be diligent while you're filling it out. Read every line carefully — and don't leave any field blank, which may cause a property owner to deny an application automatically. (In some states, a landlord is not allowed to require you to give your social security number for an application, so check your local laws if you do not feel comfortable filling this part out.) To ensure your application is considered, try doing the following:
Use formal language and correct grammar while filling out your application, and spell check it once you are finished.
Fill out every field and be honest if the application asks you if you have pets or any special requirements.
Provide details about co-applicants, like your spouse or roommate, as well as contact information. A phone number should suffice. Not only will a potential landlord want to know who will be living in their unit, but they can also use a co-applicant as a second point of contact if you are unavailable at a given moment.
Follow up with the landlord or property management company — or your real estate professional, if you worked with one — within 48 hours of submitting your application.
You did not provide proper documentation.
When you're applying to an apartment, you need to be able to prove that everything you are saying about yourself is true. This is where documents like paystubs or a bank statement come in handy, as well as references. Make it easy for a potential landlord to choose you as a tenant:
Provide clear copies of all of your documents that will be easy for them to read and verify. If they ask for virtual copies, provide a PDF or a scan of a document instead of a photo. Many smartphones now have "scan" features that will pull a clear image of a document that you can convert into a PDF, using just the camera.
If they ask for an employment history, provide a detailed list of former employers as well as contact information.
When they ask for references, give three or four instead of the standard two — and make sure that whoever you gave contact information for knows they are your reference and are prepared to speak promptly on your behalf.
Honesty is key on a rental application. If you cannot back up a claim with documentation, then a potential landlord may get a sour taste in their mouth from your application.
You didn't submit the application fast enough.
Unfortunately, in some rental markets, you may be competing with a dozen or more applicants for an apartment. Do your research on your rental market. If it is extra competitive, then don't wait to fill out your application. To heighten your chances of getting accepted for an apartment, come with everything you need in tow, including proof of income, photo identification, letters of reference or a list of references and their contact information, a check for an application fee (if they are allowed in your state), and a cover letter. You should also be prepared to give your employment history and a detailed rental history.
Offering a move-in date in the near future could be another remedy for those struggling to rent in a competitive market.
If you get denied for an apartment, can you apply again?
So, now that you know why you may have been denied for an apartment, you may be wondering whether you can reapply to the same apartment again. The answer is: It depends. If you were denied because of timing — meaning another tenant simply got their application materials submitted to the landlord faster — then there is no reason you shouldn't reapply to the same property when another unit opens up. However, if you were denied because you do not meet the income requirements and the landlord was not flexible about that criteria, then reapplying may not be the best use of time.
The Bottom Line
First and foremost, when you are filling out a rental application, make sure you read all of the fine print carefully and don't miss any required fields. It can take some renters a few tries to get approved for an apartment — especially if they have a low credit score, a limited rental history, or live in a very competitive market. There are many ways to strengthen your rental application, and a good cover letter goes a long way when it comes to setting you apart from other applicants. Use it as an opportunity to explain any issues you fear you may have with your application or background check. A high monthly income can also compensate for other parts of your application, such as a poor credit score. If you believe you are being discriminated against in your search for an apartment, consider reaching out for legal advice as the Fair Housing Act prohibits housing discrimination against protected groups.
We rate and sort every listing based on fair market rent.