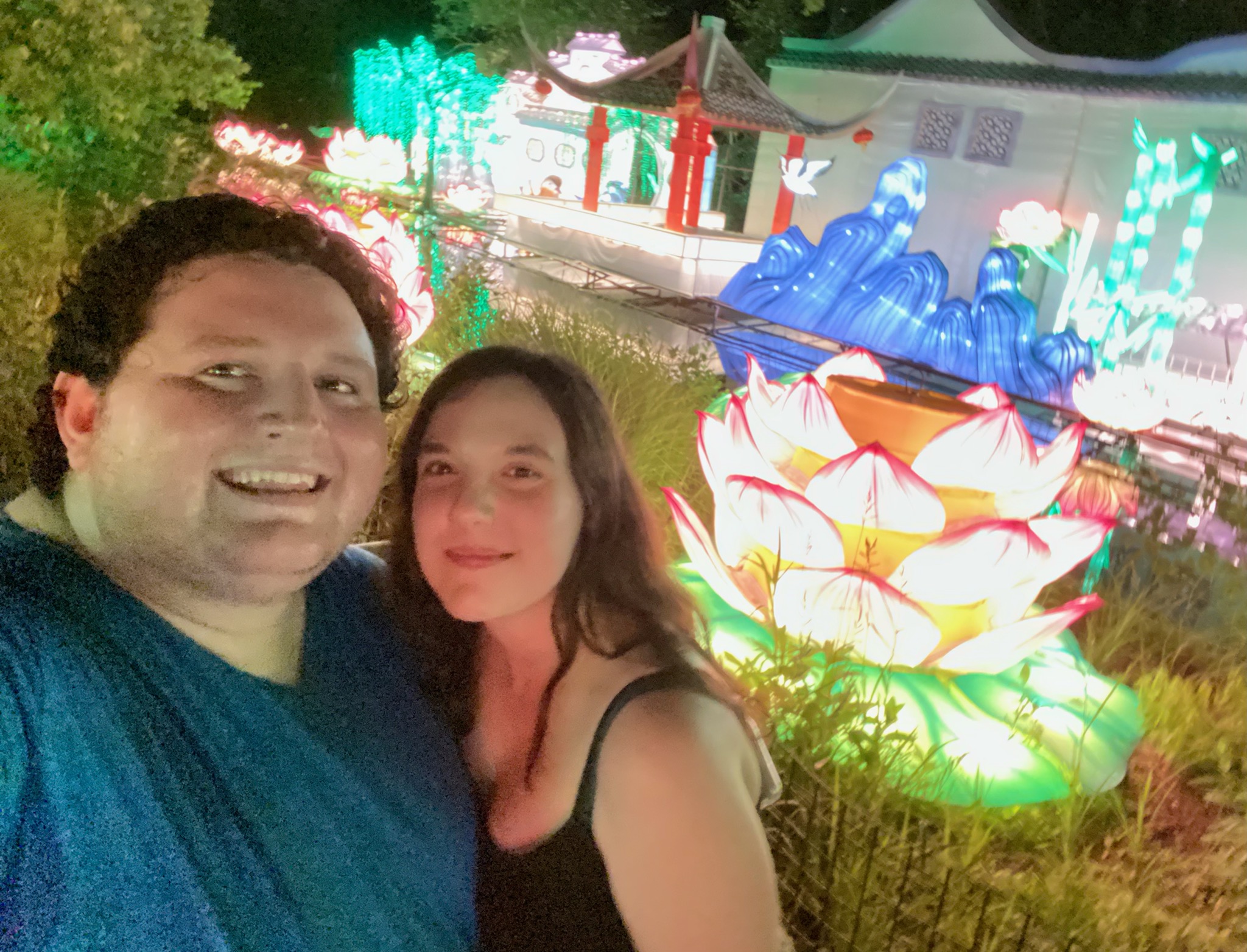 ---
When I was searching for my current apartment, where I live with my boyfriend Jay, there were many moments that made me think perhaps it wasn't meant to be. The search took over two months of active apartment hunting — and in the meantime, I was splitting time between Jay's mom's house and my friend's farm outside of Cleveland. With my previous lease having ended before I found a new apartment, I felt a bit like Goldilocks. The stress of not having a permanent home compounded our need to find an apartment in a tough market.
A Competitive Rental Market
The apartment search was exhausting.
About half the times I reached out to schedule a viewing, I was given information for an open house. Then, if I went to the open house, I would see 10 to 20 other interested parties looking around at the same time that I was. Several times, a scheduled tour got canceled the day before or even the day of a tour because another applicant had already been approved.
To combat this, we expanded our search past Lakewood (where we had already spent three weeks unsuccessfully touring) and ultimately found a place between downtown Ohio City and Hingetown.
But before we signed our lease, we had to spend five more weeks touring apartments that wouldn't be a match for us. There was the newly built behemoth of a building stuffed with amenities that only had studio apartments available and charged a monthly parking fee of two hundred and fifty dollars, the open house for one side of a light blue Lakewood home where the landlord was nowhere to be found, the Edgewater unit that had looked fantastic online — except for the sloping floors. We had a few pleasant experiences along the way, too, but those units predictably moved fast — and likely went to tenants who had more qualified applications. At the time, I was mostly freelancing and working in a public library, which made reaching the income requirements for some places a little tougher.
The view from the rooftop at mine and Jay's new apartment. Photo credit: S. Elizabeth Sigler
Splitting the Work
It was no secret to Jay that apartment searching burnt me out.
If you've ever viewed apartments, especially one-on-one, you know that you're expected to participate in a guided discussion with the real estate agent that feels like an interview, a pre-application of sorts. What do you do for work? Why are you moving to Cleveland? Do you have any pets? Would you be bringing a washer or dryer? What's your combined monthly income? How many parking spots would you need? Again and again and again.
Jay was just as enthusiastic and personable with the realtors, as he is with everyone. I was growing more pessimistic.
After touring yet another unit in a duplex with sloping hallways, ancient appliances, and stained floors and countertops, I felt hopeless. As desperate as I was to have my own place again, the prospect of more showings, chats, and applications — most of which would go nowhere — filled me with a deep dread. I'd have to get back to it tomorrow, but how? I couldn't spare another drop of fake Midwestern nice with a realtor or landlord.
When I told Jay that I was struggling with the tours, he said he wished I'd told him how I felt before it reached this point. There were other parts of the process that he found to be challenging. He didn't like looking at listings online and trying to schedule meetings or filling out the required paperwork for each apartment we agreed upon. For me, those were the least painful parts of the process.
We decided to split up the responsibilities of the apartment hunt: Jay would attend the bulk of the tours, and I would take primary responsibility for research, scheduling, and completion of applications. I immediately felt like a weight had been lifted.
The Perfect Place
While we had our respective responsibilities well established, we decided to tour really promising properties together — like a big red brick building we'd passed on the way to another tour. In addition to relying on Jay to get me through the apartment search process, I also called upon my grandma for help. She had once co-signed on a Chicago corner studio for me and was willing to help out again.
The red brick building didn't let us down. Jay fell for the historical 1874 architecture, and I was all about the walkable location. Each apartment in the building is unique, and the developer was very proud of each one. He insisted on showing us everything he had within our budget, then he left us to discuss our options and advised us to put a deposit down as soon as we could. I heard his words again as we walked back down the hallway and saw another couple interested in one of my top two picks.
I found a nearby bank and stood in a long line before I was issued a cashier's check. By then, that other couple had already beat me to the rental office in downtown Ohio City. But there was another available unit that Jay and I had liked — a roomy ground-floor apartment with a private back door.
The exterior of the building where Jay and I live now. Photo credit: S. Elizabeth Sigler
The staff in the management company's leasing office said they would hold the apartment until we sent our applications, and I promised to do so later that day or sometime the next. I couldn't believe my luck. It was a huge relief to hear that they would hold the apartment without taking any other applications — giving me a chance to destress and get all the required documents together.
I emailed a copy of the rental application to my Nana. She called me, and I took another deep breath before answering the phone. She had many questions, just like I knew she would, and I was touched by her excitement. I repeatedly told myself not to get my hopes up. For all I knew, I'd have to endure eight more weeks of purgatory before finally landing in my next home.
At the end of my email to the leasing office, I mentioned that I'd gone ahead and added a co-signer; in order to give our application a little boost. We'd been looking for so long, and I wanted to do everything possible to ensure our application was strong enough.
The next day, they emailed again with good news: Our move-in date to our new home be on the first of May. We'd started looking at listings around the end of February and had been actively looking since the start of March. It was a huge relief to sign a lease and pivot toward something more straightforward: packing.
If we hadn't split up the tasks and worked on separate parts of the apartment search while still working as a team, I wouldn't have made it to the finish line.
Looking Back
Thinking back to 2022, I can offer some advice from experience for those who are moving to a large, less familiar city:
Remember that asking for help is not a weakness, especially when planning a move alongside someone else. It takes patience, teamwork, and a high level of communication skills to conquer a competitive housing market.
Don't push yourself past your limits when you start to feel desperate. It's not worth it to wear yourself out. Save some of your energy for an inevitable celebration!
Ask for help sooner rather than later. Be upfront and don't wait until it's almost too late! For independently minded people like myself, this is easier said than done. It helps to remind myself that the imaginary world wherein I do everything for myself and tough it out no matter what is a physical impossibility. Besides, the people who genuinely care about you don't want to see you get caught up in a lonely fantasy world; they want to be by your side.
Don't limit yourself. For the first two or three weeks of our search, we had been exclusively focused on Lakewood with few exceptions. Now that we're all settled in Ohio City, I'm glad Lakewood had been so hard to get into!
We rate and sort every listing based on fair market rent.