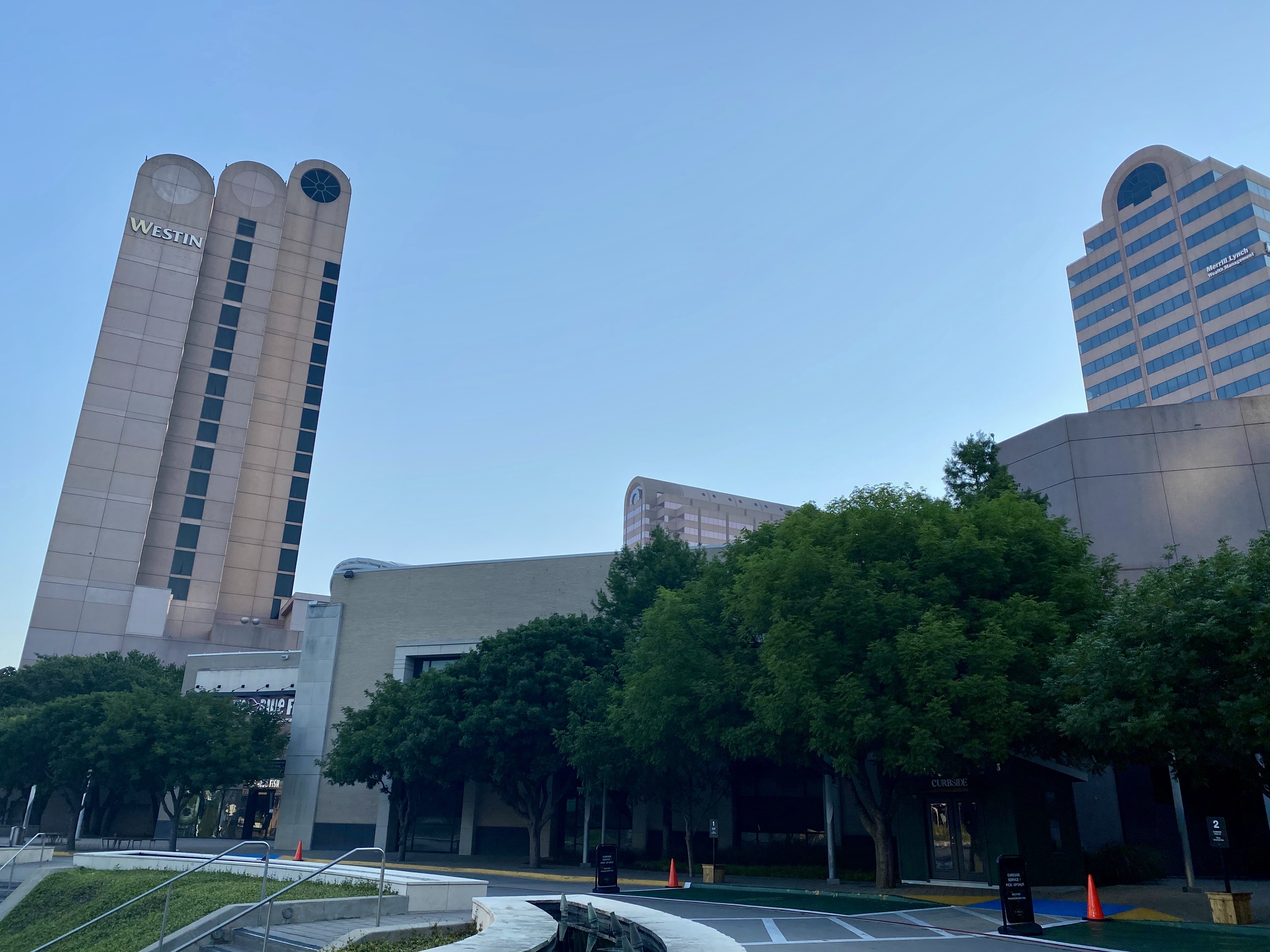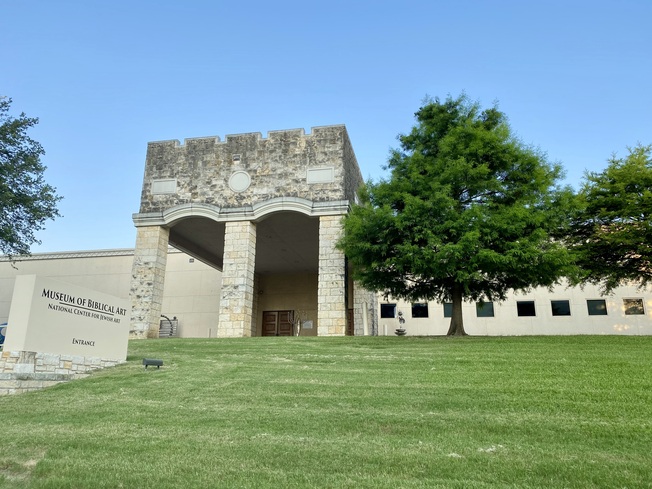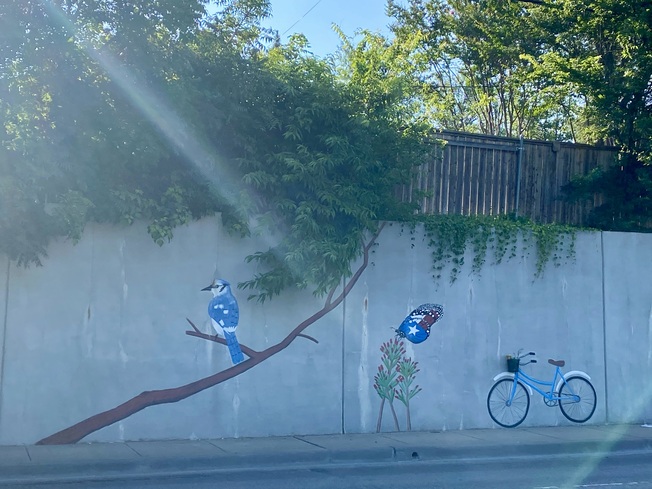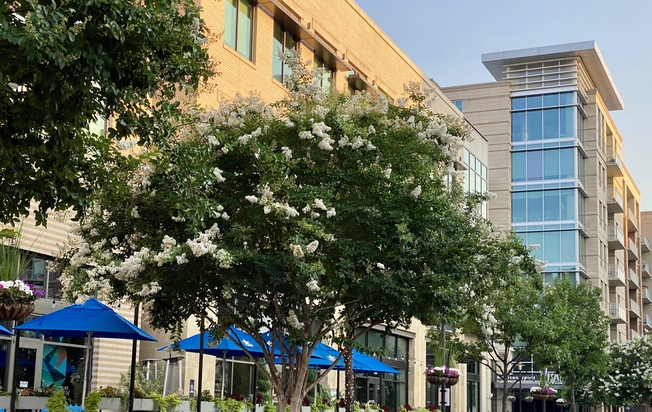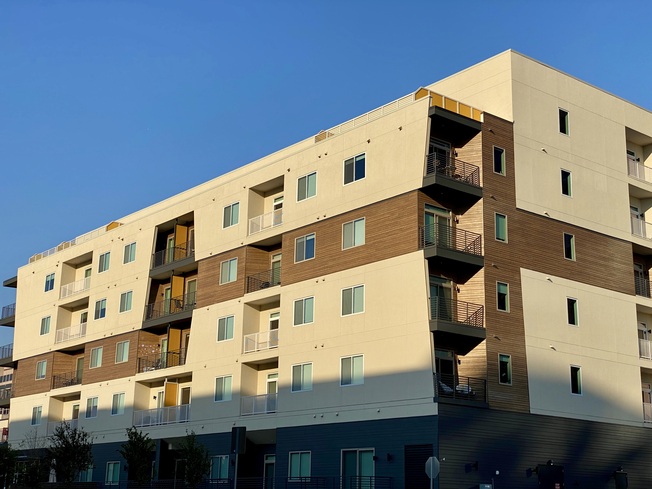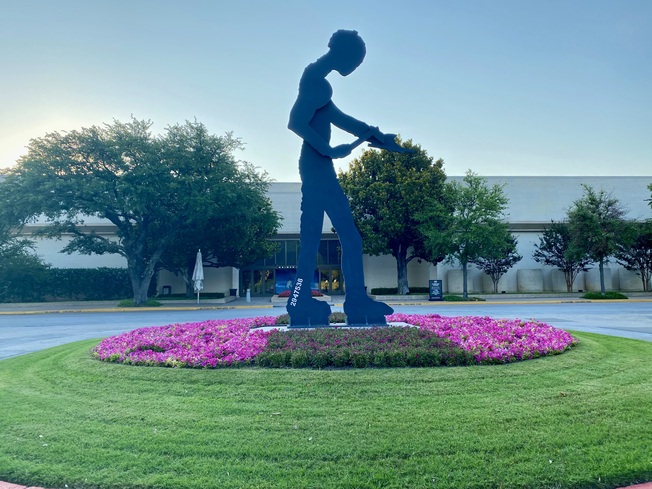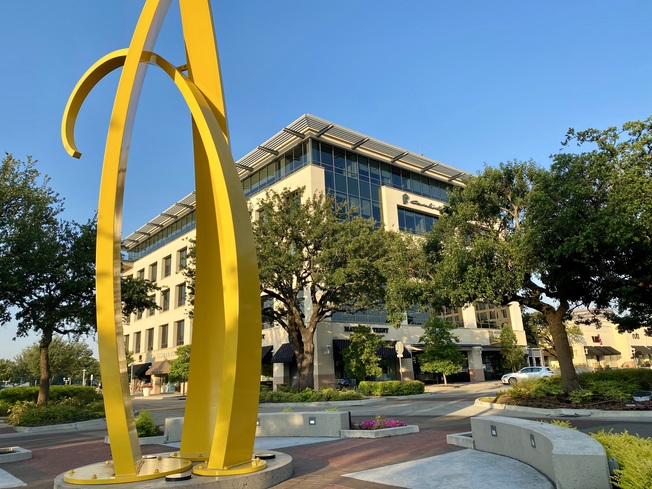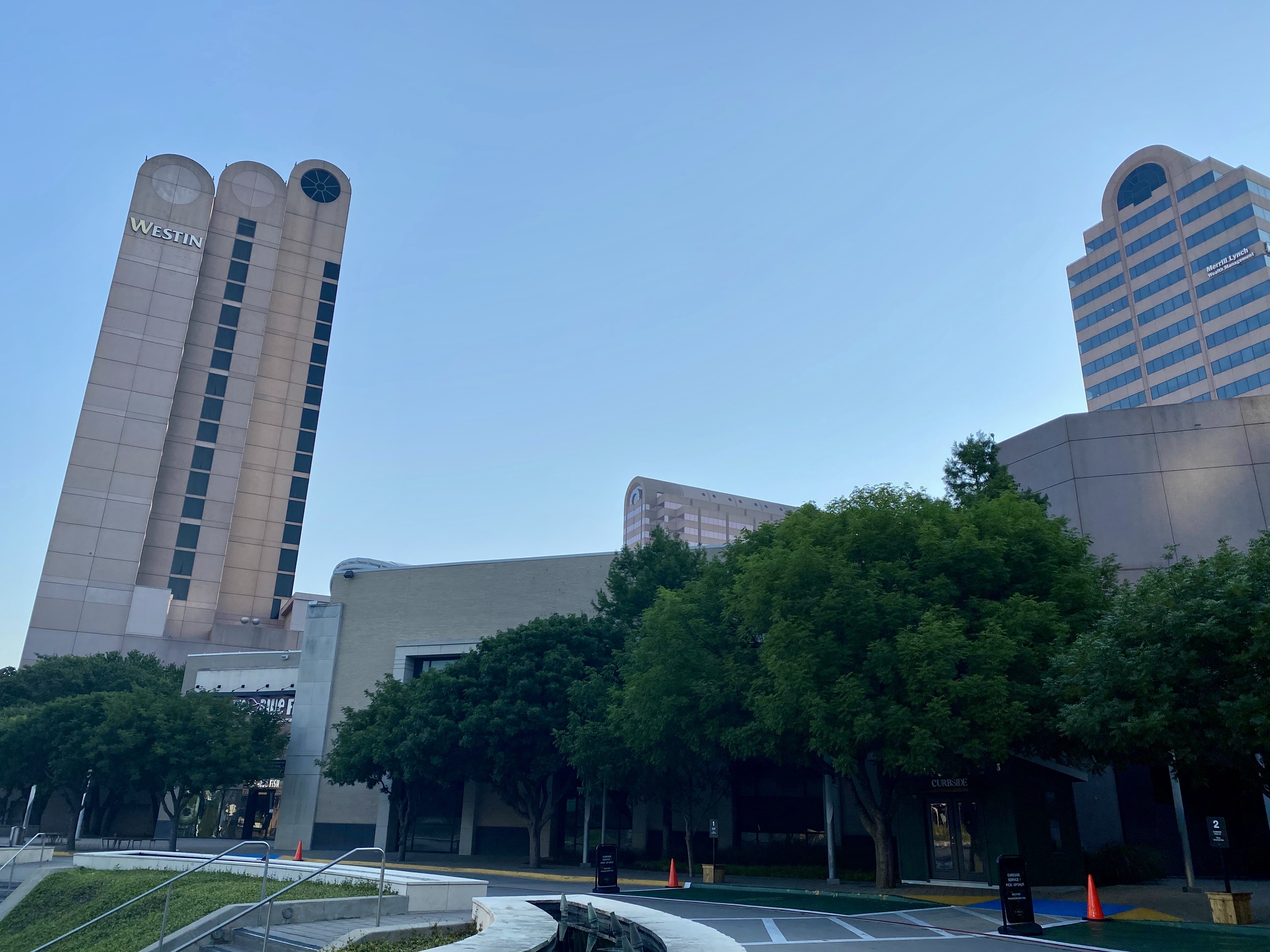 ---
| | Median Rent | Median Sqft |
| --- | --- | --- |
| Studio | $947 | 473 sqft |
| 1 Bed | $1,200 | 684 sqft |
| 2 Beds | $1,635 | 1,020 sqft |
| 3+ Beds | $2,830 | 1,892 sqft |
When you hear someone say "North Dallas," you might think it's simply a vague area on a map of the city, but in reality, it's an actual neighborhood (and adjacent to, but different from, Far North Dallas). Situated between 635 (LBJ Freeway) at the north, 75 (Central Expressway) to the east, Midway Road to the west, and Loop 12 (Northwest Highway) to the south, the expansive area covers nearly 17 square miles. The North Dallas designation also includes the majestic tree-lined streets of Melshire Estates and the affluent Preston Hollow neighborhood, home to some of the most extravagant gated estates in Texas and the address of several high-profile millionaires and billionaires, including a former United States President and a Shark Tank shark who also owns the local NBA basketball team. No matter where you live in the area, you'll have the ability to name-drop your famous neighbors, a unique selling point you might not see on any apartment amenity lists. Luckily, despite being one of the highest-income areas in the city, you can still find affordable apartments to rent in North Dallas.
Unlike some neighborhoods in Dallas that have an almost equal draw as visitor destinations, North Dallas offers a predominantly residential landscape accented by numerous parks, several high-ranking public and private schools, as well as dozens of churches, temples, synagogues, and other places of worship. That said, Dallas' preeminent shopping destination, NorthPark Center, most assuredly draws more than its fair share of fashionable non-residents to North Dallas, as do some of its higher-profile restaurants.
Due in large part to the extreme concentration of wealth in North Dallas, the demand for public transportation doesn't exist as much as in other parts of town. Plenty of Dallas Area Rapid Transit (DART) bus routes serve the area, but the rail stations lie primarily on the farthest edges, making DART Light Rail a less appealing or convenient method of navigating North Dallas. The pockets of retail, services, and restaurants are islands unto themselves for the most part, so walkability only applies to these commercial enclaves or exploring your own neighborhood for more recreational purposes. Cycling also falls squarely into the exercise category over everyday transportation, though a few bike lanes and trails exist for whatever pedaling you have in mind.
Grocery stores in North Dallas include everything from mid-range chains such as Tom Thumb, Kroger, and Albertsons to specialty chains including Trader Joe's, Central Market, and Whole Foods. Eatzi's Market & Bakery offers a smaller selection of grocery-type items, but where it really shines is at chef-created meals to grab and go, or heat and serve at home. There's also a Costco on the far east boundary of North Dallas and a Sam's Club just across the Midway Road demarcation to the west for fans of bulk warehouse shopping and $4.99 rotisserie chickens.
Don't feel like cooking? Restaurants in North Dallas represent nearly every nationality and price point, from fast-casual to full-service. Indulge in upscale new American cuisine at the Mercury, all things poultry at Street's Fine Chicken, the freshest treats from the ocean at TJ's Seafood Market & Grill, an Italian foodie amusement park known as Eataly Dallas, and some of the best Asian food in the city on the menus at Jia Modern Chinese, Royal China, and Asian Mint. Other popular hunger-curing hangouts include R+D Kitchen, Sprinkles Cupcakes, and Muchacho in the Plaza at Preston Center, as well as NM Café and the Mermaid Bar, both located inside Neiman Marcus.
North Texas may be home to the Dallas Cowboys, the Dallas Stars, the Texas Rangers, FC Dallas, and the Dallas Mavericks, but many would argue that shopping should be ranked as the top professional sport in town. And for those that subscribe to that concept, the mother of all retail destinations can be summed up in four syllables: NorthPark Center. While malls across the country (and even other parts of Dallas-Fort Worth) continue to lose their luster (and tenants), NorthPark Center continues to thrive as a shining example of American commerce since opening in 1965 as the first climate-controlled mall in the world. Today, it's home to more than 235 stores, including a magnificent movie theater, several luxury designer boutiques, and sprawling, multi-floor anchor tenants, including Neiman Marcus, Nordstrom, and Eataly Dallas. Even if you're not in the mood to shop, you can easily spend a couple hours browsing NorthPark's museum-worthy collection of works from world-renowned artists Andy Warhol, Beverly Pepper, Frank Stella, and Mark di Suvero, to name only a few.
Down the road, the shopping in North Dallas continues with clusters of shops (and restaurants) at Preston Center and the Plaza at Preston Center, both outdoor retail destinations with their own collection of designer spots, but also more accessible stores such as Target and Marshall's. For anyone with a green thumb, North Haven Gardens has long been one of the city's best places to procure some gorgeous flowers and plants to enhance your interior and exterior spaces.
Beyond shopping, you'll find plenty of entertainment and activities in North Dallas. Across the street from NorthPark Center and its own impressive art collection, spend some time with the masterpieces inside The Museum of Biblical Art, which showcases both Jewish and Christian works with ties to the Bible and stories depicted within. Even a quick visit to the parking lot provides the opportunity to experience some large-scale outdoor sculptures surrounding the main building. If you're a fan of aviation, from early flying machines to today's biggest jetliners and spacecraft, the Frontiers of Flight Museum at the edge of Love Field airport will leave you flying high without ever taking your feet off the ground or getting patted down by TSA agents.
Some of the city's best movie complexes can be found in North Dallas, including 15 screens, food, and bar service at the AMC NorthPark 15 and another 17 screens at the Cinemark on Midway Road. Both theaters have IMAX screens, too, for the ultimate moviegoing experience. And if political theater is more your thing—regardless of your party affiliation—the George W. Bush Presidential Center on the SMU campus has countless educational moments to offer visitors—not to mention a brilliant photo op sitting behind the desk in the on-site Oval Office, replicated precisely in design and scale as it appeared during the second Bush's presidency.
For the fitness set, both Equinox Preston Hollow and the Jewish Community Center of Dallas (JCC) offer upscale health club experiences that rise above the typical national chains. To get your sweat on (or lie on a blanket and read a book), you'll find several green spaces to enjoy, including Churchill Park and Preston Hollow Park, as well as Anderson Bonner Park, which has multiple sports fields and a trail along White Rock Creek. You can also bike, hike, or boat on Bachman Lake, or sit on a bench and watch the Southwest Airlines planes land and take off at Love Field, which borders the small in-town lake to the southeast.
No colleges or universities can be found within North Dallas specifically, but Southern Methodist University (SMU) lies less than three miles from the southern part of North Dallas, making this a popular neighborhood for SMU students to call home.
We rate and sort every listing based on fair market rent.