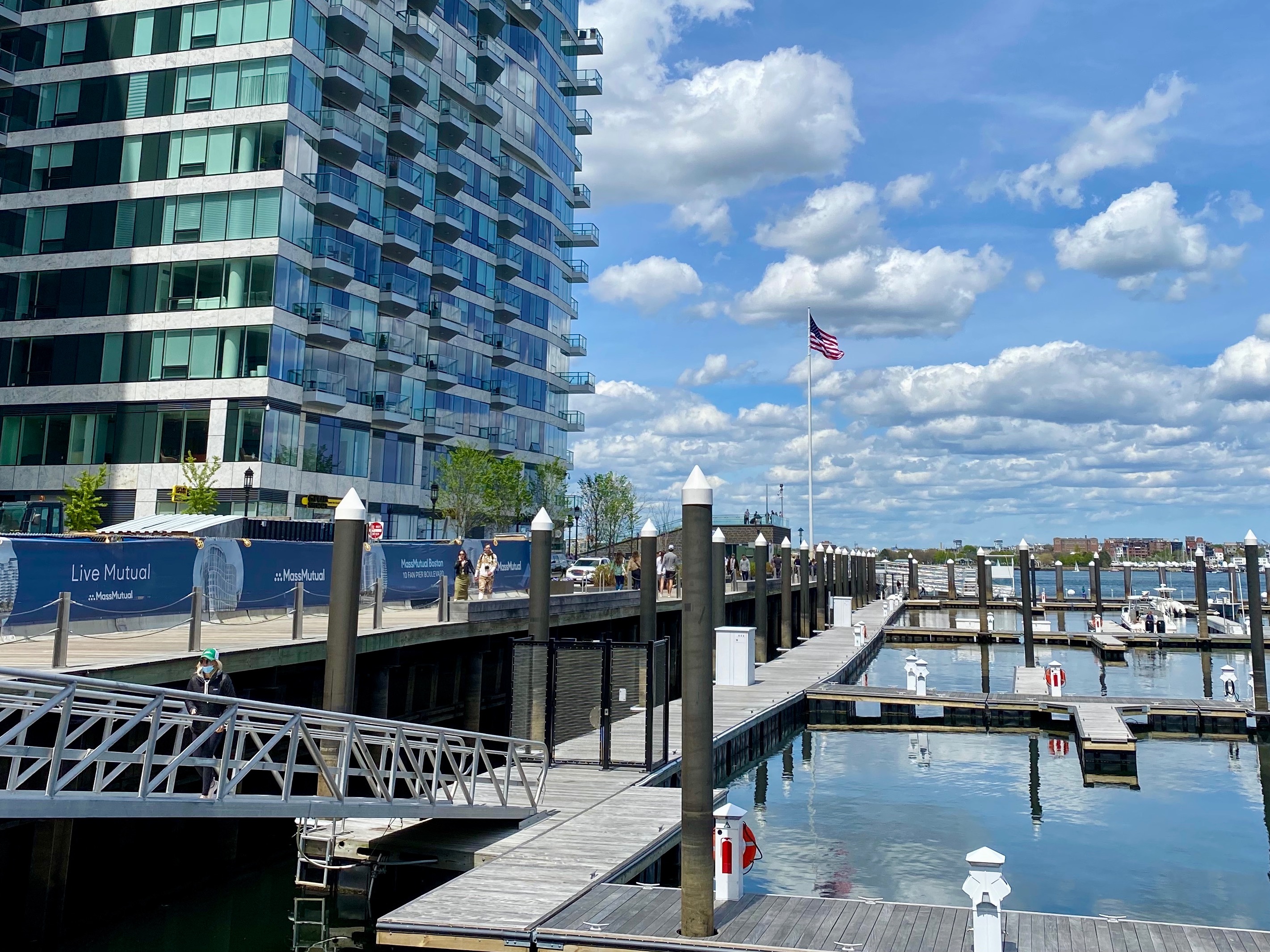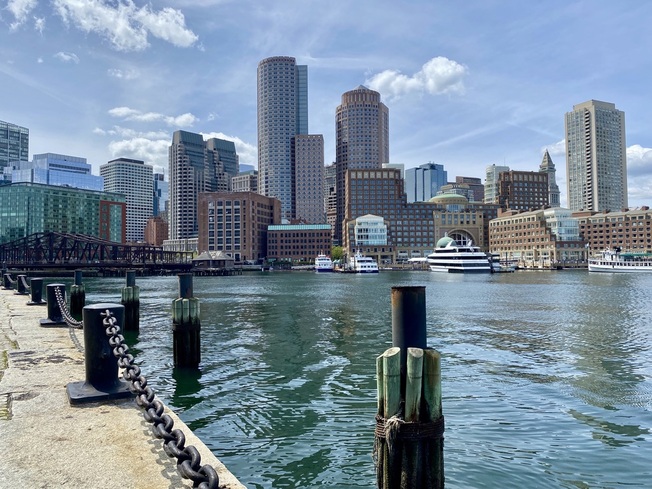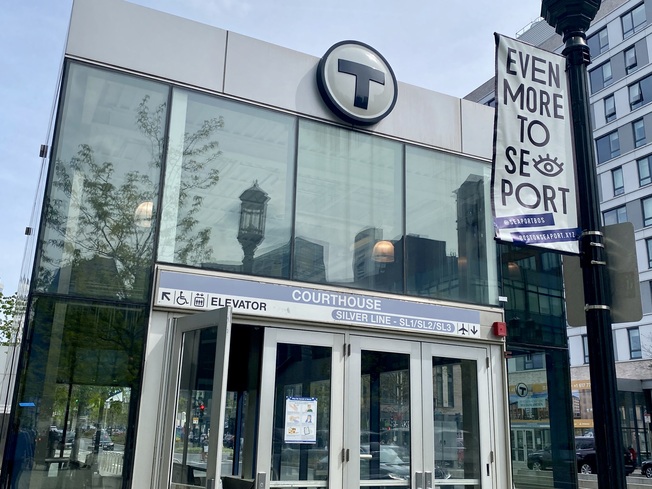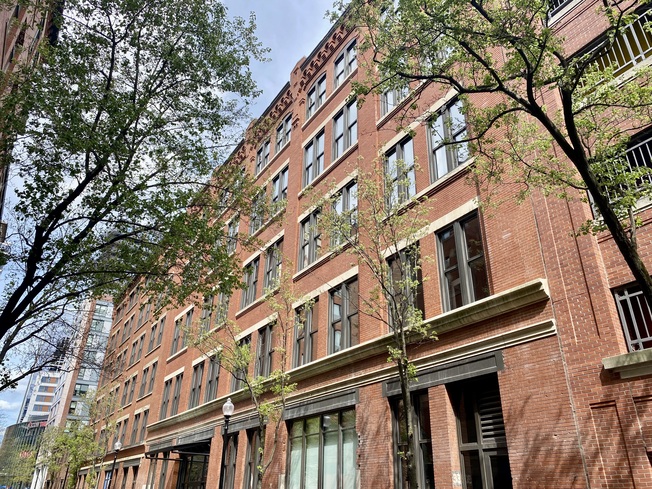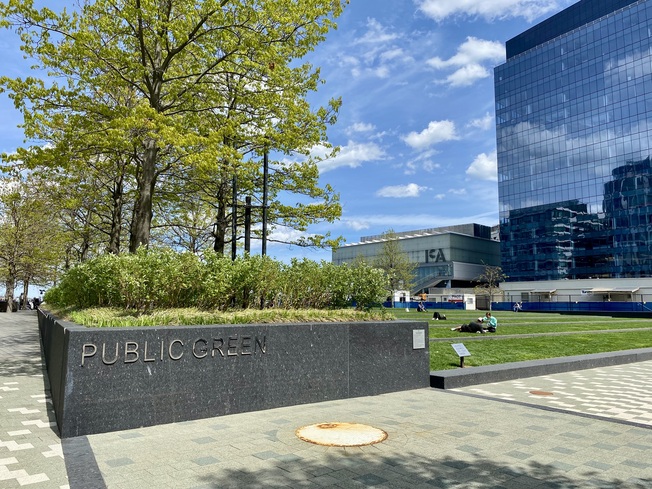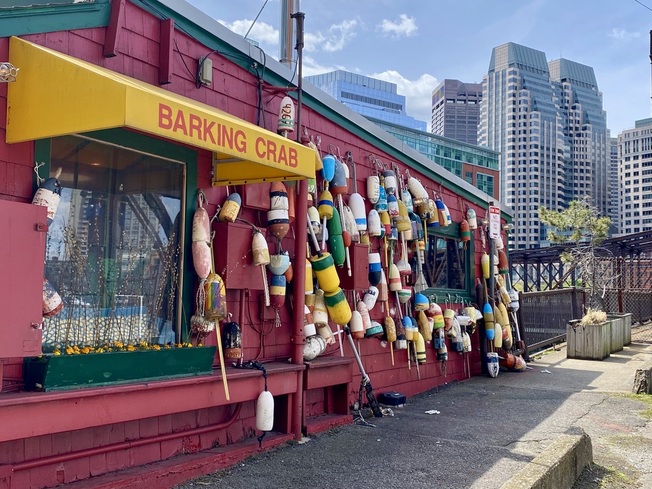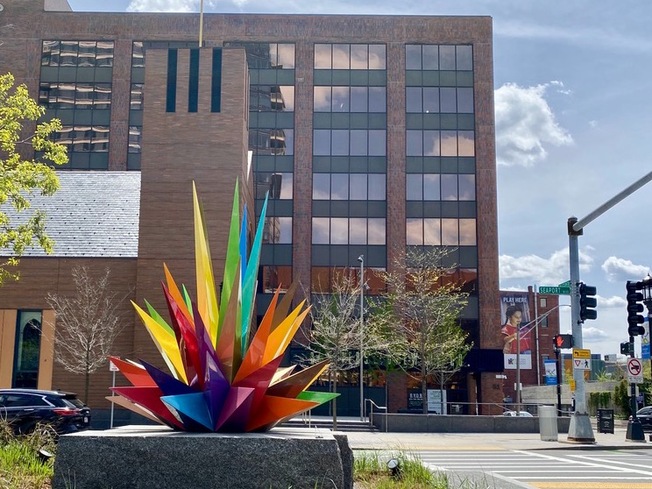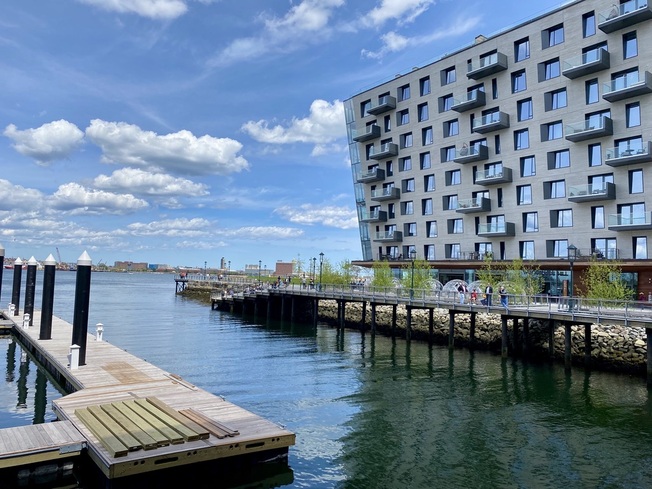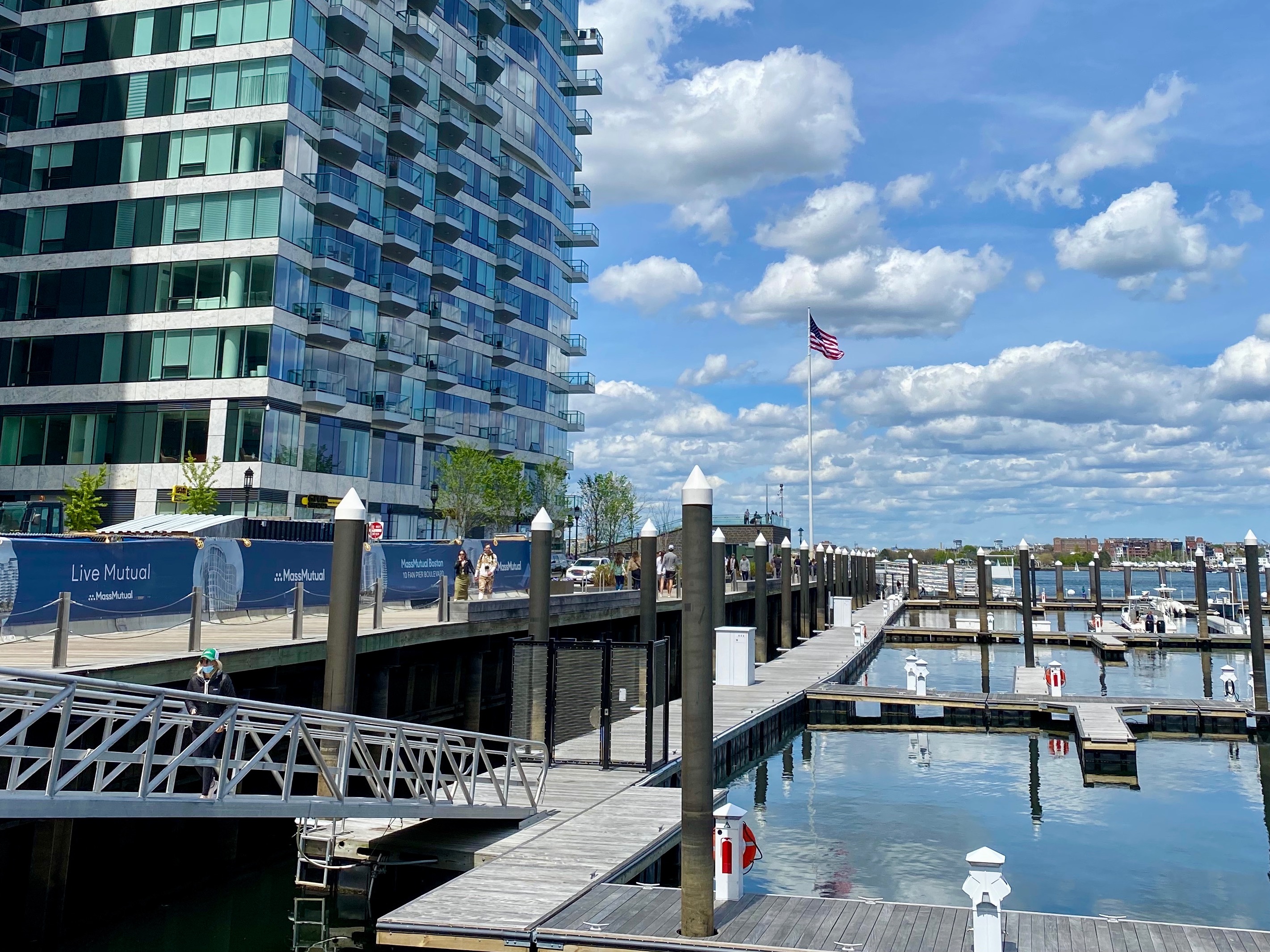 ---
| | Median Rent | Median Sqft |
| --- | --- | --- |
| Studio | $3,179 | - |
| 1 Bed | $3,971 | 707 sqft |
| 2 Beds | $5,422 | 1,245 sqft |
| 3+ Beds | $21,150 | - |
Today the Seaport District boasts towering hotels with spectacular rooftop views, restaurant-lined streets, corporate headquarters, luxury condominium buildings, and apartments of all sizes. But any Boston native will tell you that the South Boston Waterfront wasn't always so appealing. It has come a long way since its days of empty parking lots and lonely fishing piers.
The Seaport's transformation from aging industrial zone to sparkling cityscape came fast and furious in the 21st century, starting with the construction of the Moakley Federal Courthouse on Fan Pier. More importantly, in 2004, the famous "Big Dig" re-connected the neighborhood to Downtown Boston. And in 2010, the mayor proclaimed the area as an "Innovation District," offering tax breaks and other incentives to tech firms, pharmaceutical companies, and start-ups to relocate here. Relocate they did — along with upscale hotels, restaurants, and boutiques.
Historically, the Seaport District was not a residential area, with the exception of the artist community that moved into converted lofts in nearby Fort Point in the 1970s. However, with its gentrification, waterfront views, and proximity to Downtown, the Seaport has become one of Boston's most desirable neighborhoods. However, living in luxury comes at a price. Apartments in the Seaport can be quite pricey, and the neighborhood is among the least diverse in Boston.
The Seaport District is just a mile from the heart of Downtown Boston, so all the amenities of the city are practically at your doorstep, which is one of the neighborhood's greatest appeals. It is so compact – and close to the action – that the best way to get around is often on foot. You can walk to South Station from anywhere in the neighborhood in 15 minutes or less.
The main form of transit in the Seaport District is the MBTA Silver Line. It sounds like a metro line, but it is actually a bus line — albeit one with a dedicated lane to avoid traffic delays (theoretically). The Silver line can get you to South Station in five minutes or to Logan Airport in fifteen minutes.
The closest MBTA metro station is South Station, a Red-line station that provides easy access to South Boston, Dorchester, and destinations further south, as well as Beacon Hill, Cambridge, and Somerville, heading north. Alternatively, it's a 20-minute walk to the Orange-line station at Chinatown, which connects to Haymarket, Back Bay, Charlestown, or as far out as Malden. By car, Seaport is conveniently located near I-93, the central artery that connects Greater Boston's northern and southern suburbs.
Parking is a challenge in this densely packed neighborhood (ironic, considering that not long ago, it was a seemingly endless sea of parking lots). Demand exceeds supply for metered parking, while spots designated for permitted residents may or may not be available near your home. That said, there are plenty of parking garages. If moving to the Seaport District, consider renting a unit with a dedicated parking space, or factor in the cost of purchasing a garage pass.
Packed with eating establishments, the Seaport District is Boston's latest dining hot spot. Restaurants in the Seaport serve not only locals but visitors as well. Eateries cater to the crowds from the nearby hotels and convention center, not to mention residents from other parts of Boston and beyond.
As the name implies, the Seaport District used to be the center of Boston's fishing industry. Located at the water's edge, the Seaport promises the city's freshest fish and most fabulous harbor views, making it a go-to destination for seafood lovers. The longest-standing and best-loved dining venues are casual seafood joints like James Hook & Co., Yankee Lobster Co., and the Barking Crab. New England authenticity is the order of the day at these neighborhood haunts, serving up lobster rolls, clam chowder, and other traditional fare. Fine dining used to be a rare find here, but today the Seaport is filled with upscale options. Decadent nighttime top picks like Strega's on the Waterfront and Legal Harborside offer spectacular views of the water, while trendy Row 34's raw bar and custom cocktails make it a local favorite.
But the Seaport is not only for seafood, with restaurants dishing up food from every corner of the world. Check out Bastille Kitchen for French cuisine, Blue Dragon for Asian-style tapas (with a western twist), and Committee for Mediterranean fusion.
No trendy neighborhood would be complete without a good selection of coffee, in addition to staples like Starbucks and Dunkin Donuts. Brew (in District Hall), La Colombe Coffee Roasters, and the Kohi Coffee Company are go-to places for those with discerning tastes in java. If you care for a pastry with your coffee, Flour Bakery is the destination of choice – the flagship location of Joanne Chang's beloved chain.
As for stronger drinks, the Seaport District does not disappoint. Harpoon Brewery has been here for decades, offering tours and tastings. But now, there is also Trillium Fort Point, a fabulous multi-level facility (with a roof deck!) serving up tasty food and craft beer brewed on-site. If you're not into beer, never fear. Seaport is also home to Lucky's Lounge, a retro cocktail bar complete with a dance floor, and Drink, the venue at the forefront of the cocktail craze in Boston. In truth, well-stocked bars and seasoned tenders mean that any restaurant might make for a suitable watering hole.
Grocery stores in the Seaport are limited, but there is now (at long last) a massive Trader Joes on Thomson Place. Otherwise, shoppers can make the one-mile trek to Stop & Shop in South Boston. The nearest farmer's market (at the time of writing) is the seasonal Boston Public Market at Dewey Square, which is just across the Fort Point Channel near South Station.
The Seaport District is not quite a shopping destination (yet), but there are enough interesting stores to meet the needs of residents and visitors alike, with new shops opening regularly. The neighborhood's main venue is One Seaport Mall, an upscale shopping center replete with staples like Sephora, lululemon, and Warby Parker (with LL Bean and Filson not far off).
Unique local shops are harder to come by in the Seaport, but a few are worth seeking out. The Current is a "pop-up village" featuring an ever-changing line-up of small shops with big style. Our "current" favorites include Injeanius, for the latest trends in sustainably sourced denim (and matching tops), and Studs, for your newest ear-piercing or ear jewelry.
Mr. Sid offers high-quality service and luxury-brand menswear, reserving a spot at their bourbon bar for customers mulling over their new purchases.
Considering this prime waterfront real estate, it was probably inevitable that developers would seize their opportunity in the Seaport District. Fortunately, they have left a lovely strip of greenspace — from Fan Pier to the ICA Boston — where residents and visitors can sit, stroll, and enjoy the sea breeze. Further east, the HarborWalk leads to all the inviting waterfront dining options and further into South Boston.
While the neighborhood has become famous for restaurants and nightlife, the Seaport is also something of a sight-seeing destination, with three highly-lauded museums. It's no surprise — in this shiny new neighborhood — that one is the ICA Boston (aka the Institute of Contemporary Art), hosting cutting-edge art exhibits in an architectural landmark. The ICA was one of the institutions that drove the transformation of this neighborhood when it opened its fantastic new waterfront facility in 2006. Nearby is the Boston Children's Museum, the second oldest children's museum in the country. And finally, there is the Boston Tea Party Ships & Museum, an award-winning interactive experience, which includes replicas of the ill-fated ships and an original tea crate.
Nightlife is not lacking in the Seaport, either. You'll find the classic club scene at Scorpion Bar, but the go-to venue for live music and dancing is Lucky's Lounge. Located on the waterfront, the Grand hosts famous DJs from around the globe. And for that old-school arcade experience, head to Kings for air hockey, shuffleboard, and Skee-Ball, along with your standard 10-pin bowling alley, all over a fully outfitted bar.
There are no colleges or universities in the Seaport District, but its central location draws students from many of the local institutions. The closest are the New England Institute of Business at Cambridge College in Downtown Boston, Suffolk Law in Beacon Hill, and Tufts Medical School near the Theater District, all within a mile or two. Most of the city's schools are accessible with a 30- or 40-minute commute on the MBTA: Harvard and MIT are a straight shot on the Red line from South Station; while Northeastern, Boston University, and the "Fenway Five" require a transfer to the Orange or Green line.
We rate and sort every listing based on fair market rent.