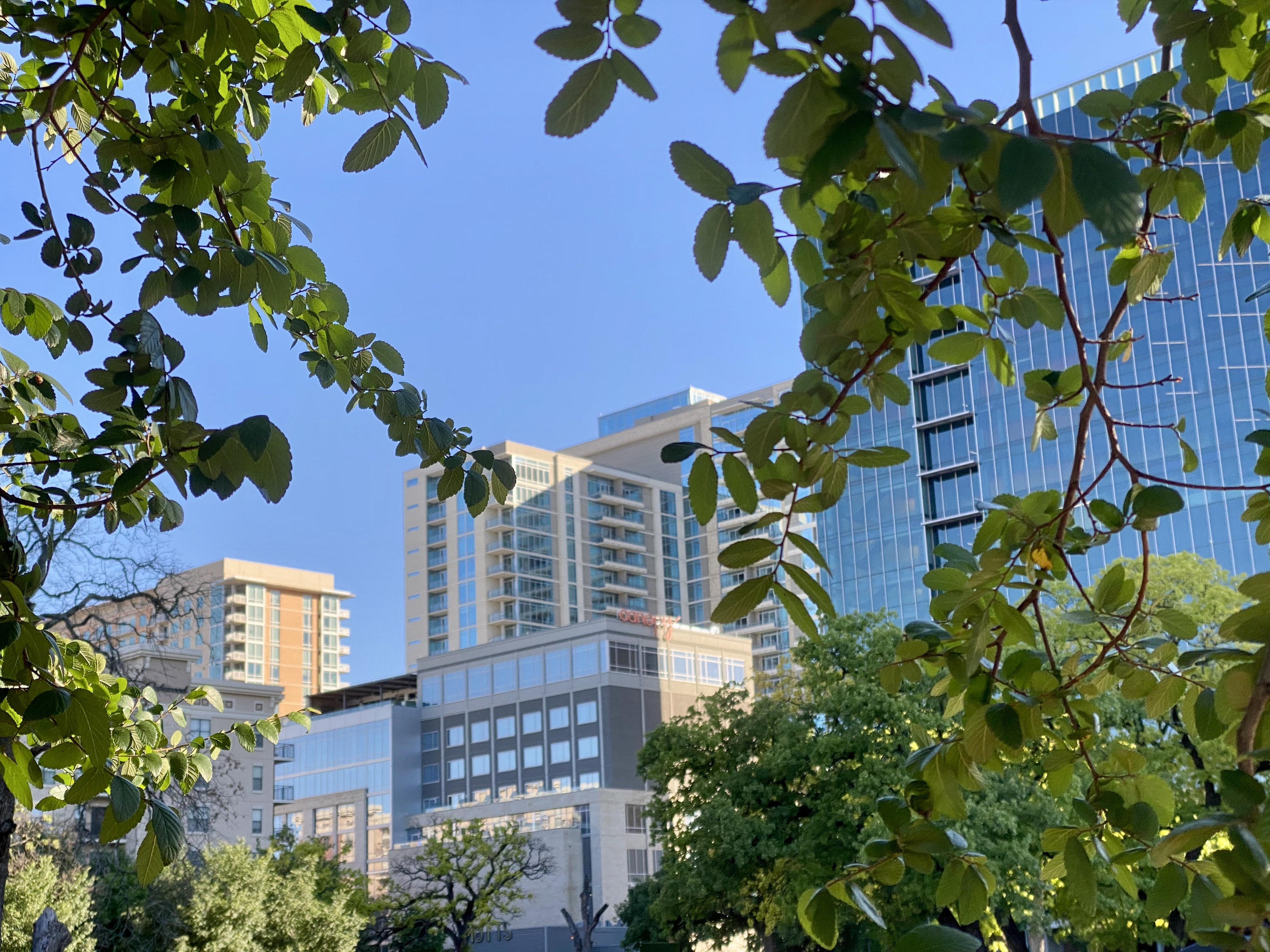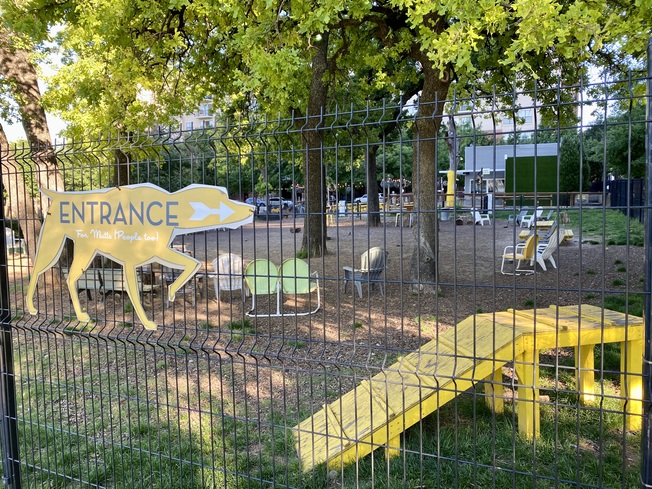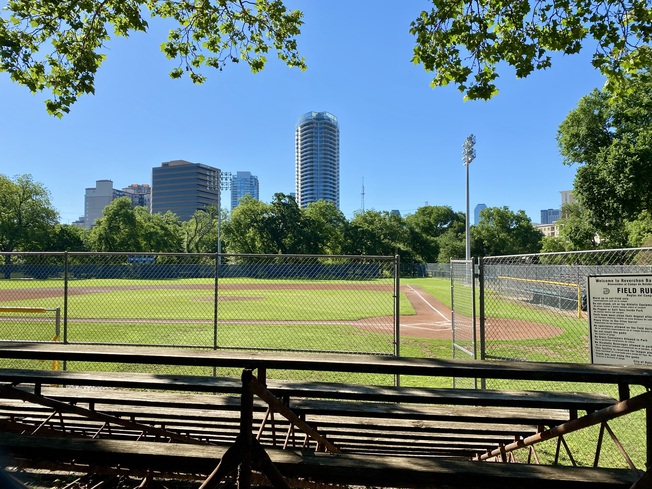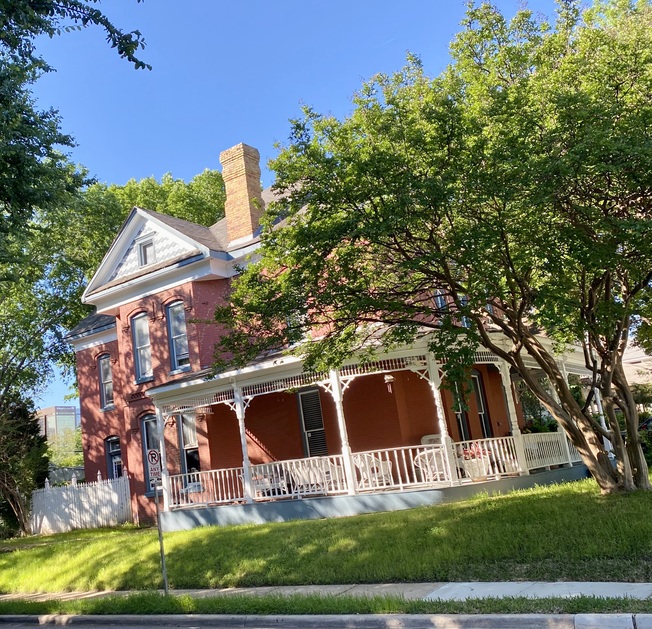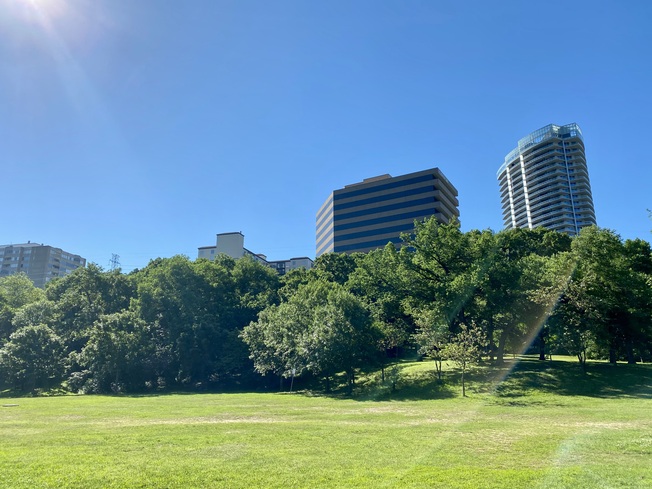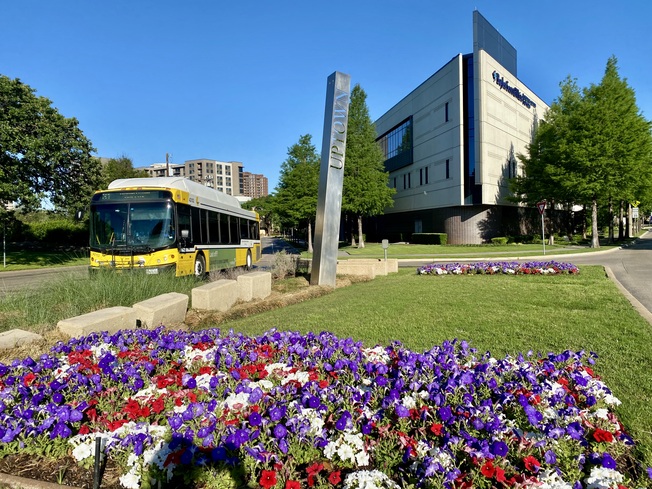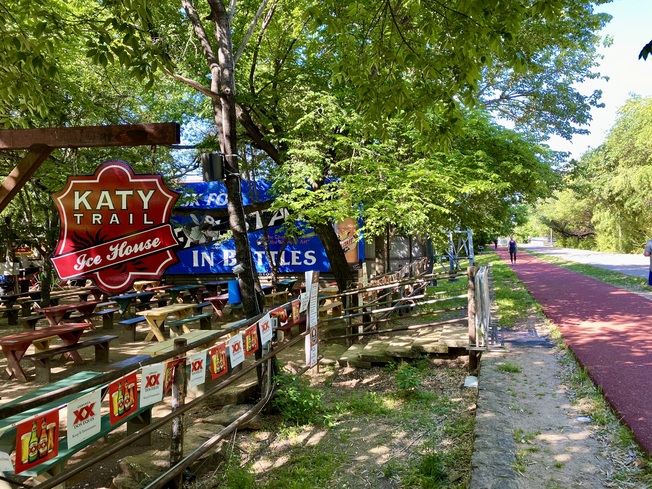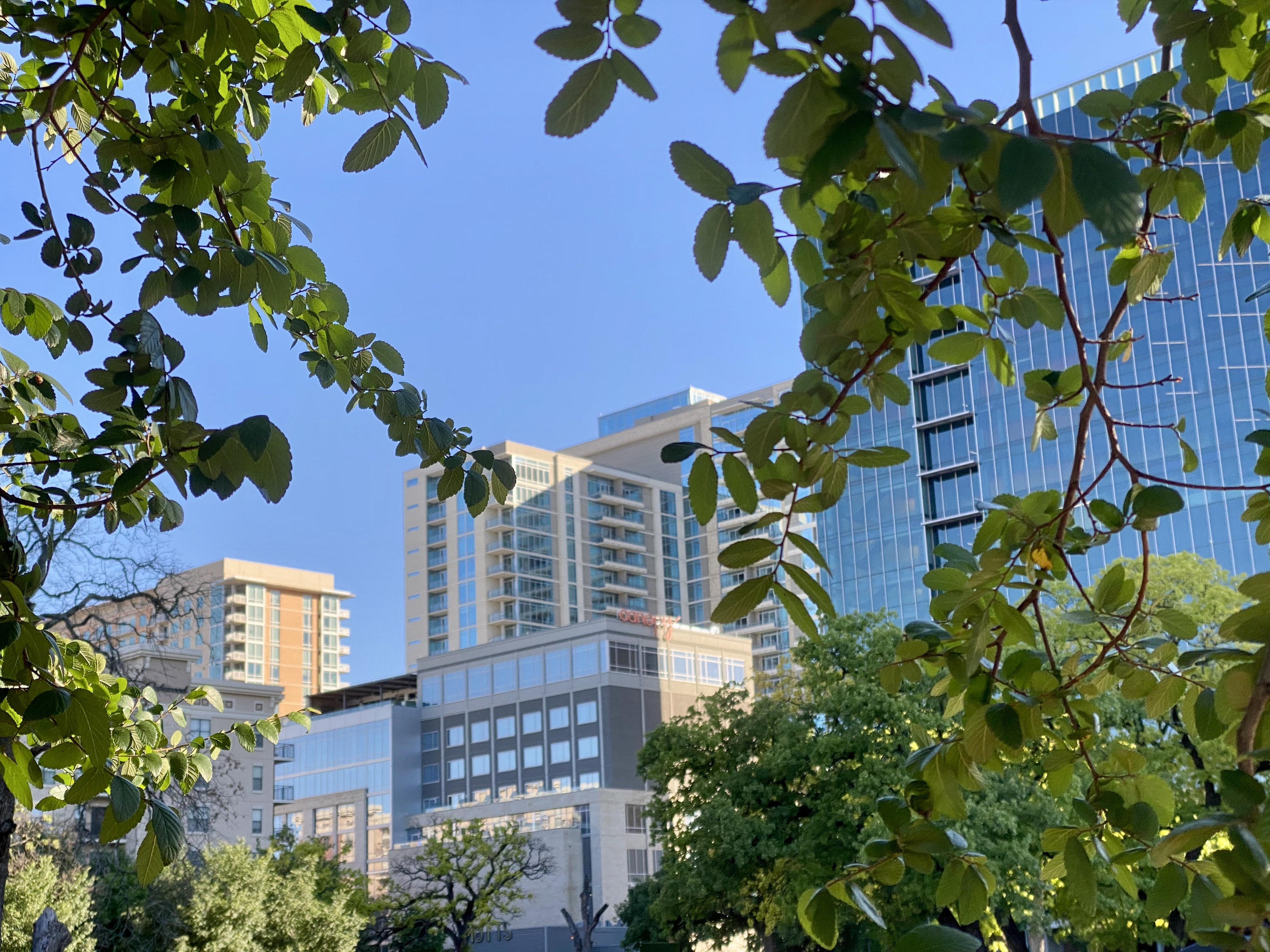 ---
| | Median Rent | Median Sqft |
| --- | --- | --- |
| Studio | - | - |
| 1 Bed | $1,813 | 765 sqft |
| 2 Beds | $2,862 | 1,251 sqft |
| 3+ Beds | $5,495 | 3,321 sqft |
Even though it has existed in some form since the late 1800s, Uptown Dallas didn't begin its transformation into a chic urban neighborhood—or gain the Uptown moniker—until the late 1980s/early 1990s. Until then, many of the residential areas were in a state of neglect or disrepair, but a visionary development company saw the potential for the district located due north of Downtown Dallas. The company began purchasing properties to build apartments and condominiums that would surround the main thoroughfare of McKinney Avenue, which was already home to some successful businesses. Separated from Downtown by only the Woodall Rodgers Freeway, it was to this point in time worlds away in its ability to attract residents and visitors, but by the mid-90s, Uptown was booming, and the upward mobility hasn't ceased since. The official borders of Uptown are one block north of Blackburn Street to the northeast, Central Expressway (US 75) to the east, Woodall Rodgers Freeway (Spur 366) to the south, Harry Hines Boulevard to the west, and the Katy Trail to the northwest. Spreading out over less than one square mile, the tree-lined streets of Uptown remain some of the most walkable in the city with restaurants, bars, and a variety of services all easily accessible, often within only a block or two of home.
Uptown offers residents plenty of options for getting from Point A to Point B efficiently and shines as one of the most walkable and bikeable areas in the city. Even though it's served by the larger Dallas Area Rapid Transit (DART) bus system and the Uptown light rail station at the edge of the West Village section of Uptown, the most common non-automobile commuting method in the neighborhood since 1983 has been the McKinney Avenue M-Line Trolley. A sense of nostalgic charm fills the air whenever one of the seven lovingly restored vintage cars whizzes by, the sound of the trolley bell echoing through the streets as it alerts vehicles and pedestrians to its presence. Riding the trolley costs nothing, and the route links Uptown with Klyde Warren Park at its southern edge and the Dallas Arts District a couple of blocks beyond.
For those who prefer to walk, pedestrian traffic is still pretty light in this car-loving city, so there's plenty of elbow room on the sidewalks. However, the highest abundance of people walking (or jogging, running, cycling, or rollerblading) can be found on the wildly popular Katy Trail, a former railway line that runs along Uptown's northwest perimeter and connects the American Airlines Center in Victory Park with the Mockingbird DART Station 4.4 miles away. Along the trail, it's easy to pop off to access several parks, theaters, shopping destinations, restaurants, and bars—the most popular being the Katy Trail Ice House located right on the beaten path.
As for parking in Uptown, chances are good that you'll have your own space (or two) if you rent an apartment here. Your guests and other visitors to the area will have to rely on metered spaces and parking garages in mixed-use buildings, often with businesses on-site offering a free hour or two of parking with validation. In rare instances, however, certain streets have limited amounts of free parking. Uptown also provides quick access to Central Expressway (US-75), Interstate 30, and Interstate 35, making it easy to reach any point in the DFW metroplex.
The abundance of restaurants and bars in Uptown is staggering, even by Dallas standards as one of the cities with the highest number of food and beverage establishments per capita in the United States. No matter the time of day or price point, you'll find something to satisfy nearly every craving imaginable. The Uptown & West Village Foodie Walk by Food Tours of America would be a great place to get a quick overview of dining options in the area, but you'll always find new go-to spots when exploring on your own, too.
During the early morning hours (or slightly later morning/early afternoon if brunch is more your speed), Dream Cafe and Bread Winners Cafe and Bakery have been serving Uptowners from almost the very beginning of the neighborhood as a city hotspot and remain crowd-pleasers to this day, while Brewed & Pressed in West Village and Ascension Coffee at Crescent Court will fill your caffeine needs. For a little culinary globetrotting, check out CrushCraft Thai Eats, Sushi Zushi, or Gloria's Latin Cuisine. And when you're looking to impress (or simply indulge), Del Frisco's Double Eagle Steakhouse, the brand-new Haywire, and Fearing's Restaurant inside the Ritz-Carlton Dallas will certainly do the trick. For happy hour or a nightcap, you can't go wrong at the lovely Bowen House inside an actual historic house from 1874, long before Uptown was Uptown.
When it's time to fill your own pantry, Whole Foods and Walmart Neighborhood Market have everything you could possibly need, while Foxtrot Market has a smaller selection of fresh foods and grocery staples (as well as a curated selection of fantastic wines and beers) that you can have delivered right to your doorstep.
Though you'll find occasional gems such as the ultra-luxe boutique department store Stanely Korshak at the Hotel Crescent Court and a shop here and there along McKinney Avenue, the main place to go shopping in Uptown is at the West Village shopping center. Home to dozens of stores from local favorites like Kendra Scott to national chains like Banana Republic, services from eyebrow waxing to dental care, an indie movie theater, and several more restaurants to discover, the multi-block destination has tons of free parking and enough to keep you occupied for hours.
Because Uptown life isn't entirely about eating and drinking, you'll find other ways to fall in love with the neighborhood. The crown jewel of the area, Klyde Warren Park, can be claimed equally by Uptown and Downtown because it falls smack in the middle and serves as a lifeforce that connects the two highly desirable parts of town. Built above the Woodall Rodgers Freeway, the deck park offers several free events and activities daily, as well as food trucks, a dog park, and plenty of space to spread out for a picnic or a lazy afternoon nap in the Texas sunshine. For some pampered relaxation, check out the incredible spa at the Ritz-Carlton Dallas. A handful of gyms, including national and local outposts, will keep you in tip-top shape, or you can create your own workout routine at the expansive Reverchon Park. Of course, if a cold, refreshing beverage beckons during your time outdoors, The Rustic with its massive backyard and live music stage and next-door neighbor Mutt's Canine Cantina—a dog park with a bar—always draw festive crowds, especially on the weekends.
To fulfill your entertainment requirements, Magnolia Theatre features the latest in films, the Museum of Geometric & MADI Art offers to change your perception of museums from the outside in, while Theater Three presents live stage productions throughout the year. Of course, being one of the older sections of town, history plays a big role in Uptown, too. Explore the Victorian-style homes in the State-Thomas Historic District, three cemeteries dating back to the late 1800s, and the Freedman's Memorial that honors thousands of Africans and African-Americans who were buried in the Freedman's Cemetery starting in the mid-19th century.
Though no places of higher learning exist in Uptown itself, access to Southern Methodist University couldn't be easier, whether by car, bike, or the DART service. Many SMU students rent in Uptown, as well as those attending Downtown's Dallas College campuses and a branch of the University of North Texas.
We rate and sort every listing based on fair market rent.