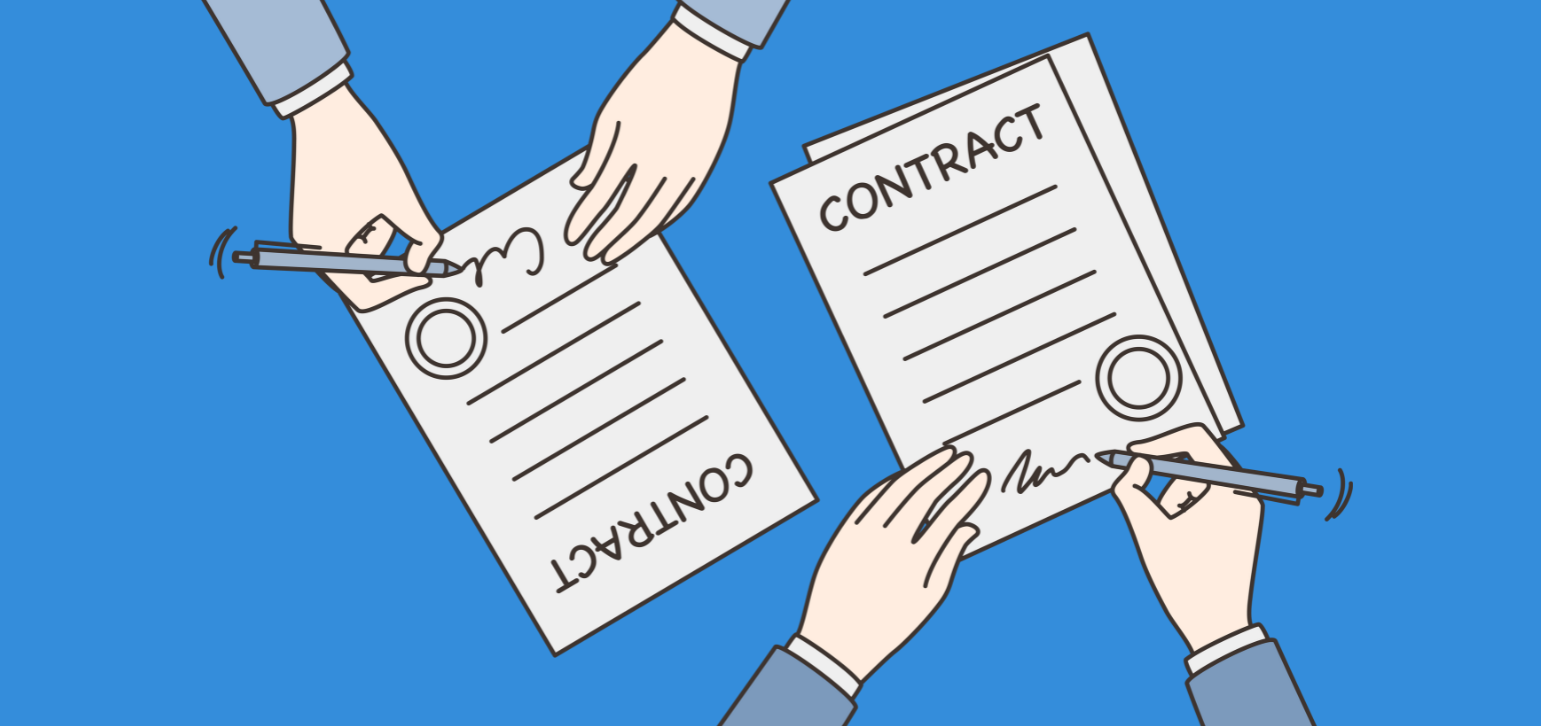 ---
So, you signed a one-year lease on a place — and now, whether it's because of a change in work, finances, or lifestyle, you need to move out. What should you do?
Most apartment leases include a clause that requires renters to pay a fee or penalty for breaking the lease, and the consequences can go even further than your wallet. If you need to break your lease and you were behind on payments, you could be taken to court by your landlord or your credit score can take a hit. Your landlord may also become a bad reference who you won't want to reach out to in the future.
If you want to avoid breaking a lease, you have a few options — like transferring your lease to a new tenant via a lease takeover. In this guide, we answer all your questions about lease takeovers, how they work, and how you execute them correctly.
What is a lease takeover?
A lease takeover is a legal transfer of a lease from one tenant to another. It's one way to leave an apartment without having to pay a lease-breaking fee. It requires you to find a new tenant, who, once approved by your landlord, will sign a document accepting that they are now responsible for your prior rental unit.
What is the difference between a lease takeover and a sublet?
While they might seem similar, a lease takeover and a sublet or sublease have some important differences. When you execute a lease takeover, you are transferring your rental to a new tenant, and you will no longer have any claim to the unit. If you sublet your room or apartment to a new tenant, then you are allowing them to live in and pay for the unit, but the landlord can hold you personally responsible for following all the terms of the lease — including paying the remaining rent if your subletter defaults on payments. In a sublease, the original tenant's name remains on the existing lease, and the new tenant signs a separate subletting agreement (rather than a new lease).
Not all leases allow for takeovers or sublets, so you will have to carefully read your lease terms to deduce whether or not you'd be allowed to do either when intending to move out. Both also must be approved by your landlord. While they can be risky, they can also be easy ways to find a short-term rental.
How do lease takeovers work?
There's a few steps to properly completing a lease takeover, where you are fully let off the hook for the terms of your original lease.
1. Get your property manager or landlord's permission.
Even if your lease allows for a lease takeover, you will want to loop your landlord into the process as soon as possible. There's a chance your landlord will let you break your lease without a fee, or that they'll want to find a replacement tenant on their own or with the help of a trusted leasing agent. If you want to keep your landlord as a reference for future apartments, you'll also want to stay on good terms with them — and communication and transparency are fundamental to good tenant-landlord relationships. Landlord approval will also be required to get the new tenant signed onto a new rental agreement, so you will not be able to avoid letting your landlord know about the transfer down the line.
If your landlord is not giving you permission to transfer your lease, check local laws or state laws and see if you can find anything that would require them to let you out of your lease without a fee.
2. Start looking for a tenant
Once you've gotten your landlord's consent, it's time to find a new renter. In most cases, the departing tenant will need to find a new tenant on their own. The prospective tenant will need to go through the same application process that you did — filling out a rental application, going through a background check and credit check, paying a security deposit, etc. — so if you want to ensure the lease takeover goes through, do a little vetting to find someone who is responsible and will be a good future tenant.
3. Write a lease transfer agreement.
This is also called an assignment of lease form. Look up a template online and make sure there is a clause stating that you are no longer responsible for fulfilling the terms of the lease after the new tenant moves in. This contract should also include your name, the new tenant's name, your landlord's name, the address of the unit, the monthly rental payment, and any other clauses that you and your landlord see fit. You will need to get this contract signed by your new tenant and your landlord, and as the current tenant, you will need to sign it yourself
Are there fees associated with lease takeovers?
If your original lease agreement did not allow for lease takeovers, then you may have to pay a lease-breaking penalty or forfeit your security deposit. If your landlord does allow takeovers but decides to clean and repair your unit in between tenants, they may also withhold part of your security deposit in the event that they need to fix damages to the unit that you caused past normal wear and tear.
However, you will be released from owing your landlord rent after the new tenant moves in, as long as you were in good standing with your rent payments up until that point.
How do you find apartment lease takeover opportunities?
A lease takeover can be one way to get into an apartment complex or building that rarely has openings. If you are looking for a lease takeover, you can try searching on housing groups online on platforms like Facebook, Facebook Marketplace, and Craigslist. You can also put out a call on social media. Just make sure you complete a walkthrough of the potential property before signing any paperwork; you'll want the unit to be in good condition, the roommates (if there are any) to be a good fit for you, and the landlord to be responsible. Always do your due diligence before taking over someone else's lease.
The Bottom Line
A lease takeover (also called a lease transfer or assignment) is one way to get out of an apartment before the time period of your original lease is up. If your landlord allows for takeovers, then it can be a way of avoiding any lease-break fees and releasing yourself of lease obligations — thus opening you up to sign a new lease for a new apartment elsewhere. Just make sure you do your due diligence while writing up any lease assignment agreements, finding new tenants, or moving into new apartments through a lease takeover.
We rate and sort every listing based on fair market rent.