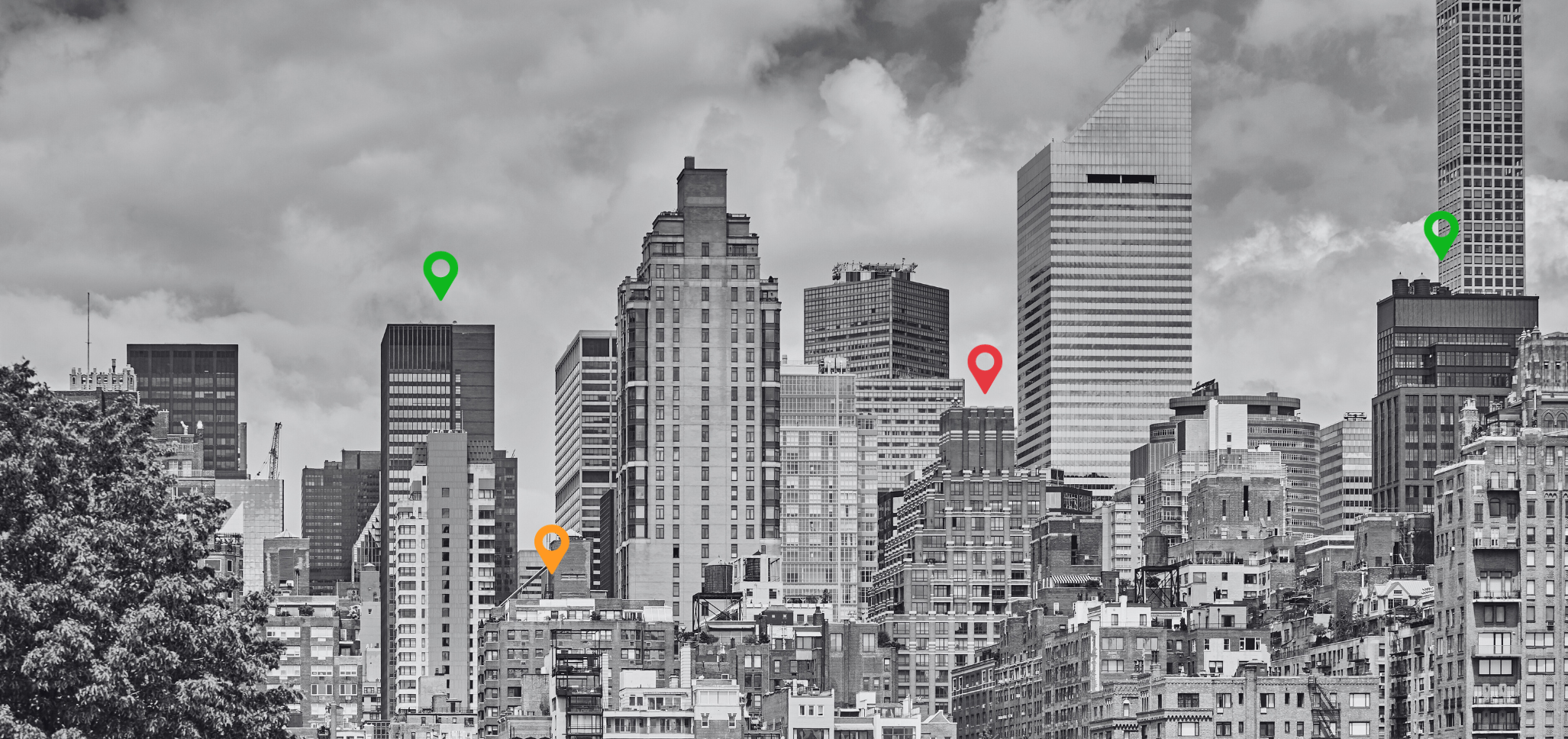 ---
The USA receives the most foreign students out of any country in the world. Along with the challenge of adjusting to a new country, these students often face another obstacle: finding somewhere to live. The housing search, already a confusing process regardless of citizenship, calls for documentation that international students and recent graduates don't always have at hand.
To some, the housing search is more daunting than applying for a student visa. "In many ways, I feel like I would have been happier dealing with an immigration officer, because at least I would have felt I'm dealing with someone from the government," says Olivier Simon, a postdoctoral fellow from Canada who moved to New York City, NY this summer. Having lived in on-campus housing during undergrad and grad school, this was his first year navigating the rental market.
Between 2004 and 2016, New York had over 200,000 international student graduates, the highest number of any US city. New York is also one of the toughest rental markets. In October 2023, the median rent for a studio was $3,600, according to our rental data.
Do Brokers Want TMI?
Simon observed that requirements can vary by agent. Most New York apartments request proof of income that is 40 times the monthly rent and require renters to pay the first and last month's rent, a security deposit, and a broker fee upfront. It's a rude awakening for international students who had previously lived in on-campus dormitories.
"All I had was my offer letter and some of the more difficult brokers were like, 'Oh, well, your income doesn't count because you haven't started working yet,'" he says.
One broker asked Simon for a photo of his social security card. He refused. "They're not lawyers, they're just some dudes," he says. The process of emailing or texting a broker photos of his documents didn't feel secure. He wondered: What was keeping them from stealing his identity or sharing confidential information, even if by accident? What if this was a scam?
The broker agreed to take his social security number over a phone call. 
Many others said that he could only apply with the backing of a guarantor, who typically has to earn about 80 to 100 times the rent price in New York. If renters can't pay, guarantors are on the hook, and international guarantors are not allowed. Plus, guarantors are also expected to provide personal information like tax returns and social security numbers.
"I was shocked by how intrusive the whole application process is and how intrusive it will be for your guarantor," he says. "It has to be someone you're really comfortable with."
Building Credibility
Outside of New York, the housing search tends to be easier. Graduate student Bruno Braga, from Brazil, went to school in a small town in Ohio. He found it fairly simple to find off-campus accommodation online from his home of Rio de Janeiro, despite only having an offer letter from his PhD program to provide the landlord as documentation.
According to him, college towns are used to offering international student housing. Still, he saw that landlords sometimes felt more secure if there was a US citizen on the lease. In 2012, he rented a house with an American student and a Ukrainian student.
In Ohio, he met Masha Brussevich, from Kazakhstan, and they later married. After finishing her PhD in Indiana, Brussevich got a job in Washington, DC. This time, apartment hunting was a breeze. Because she had proof of income, the landlord wasn't concerned with other documentation.
"The landlord in DC was more than happy to rent to us because of my job," she says.
Simon was also eventually able to find an apartment without a guarantor. The amount of time that he had spent in the country worked to his advantage. Since moving for college in 2012, he had acquired a US social security number, driver's license, and credit score. Once he let brokers know this, nobody asked whether or not he was a citizen.
"My sense is that they're just very suspicious of renters. Those [documents] are signifiers that you're in the system and legal," he says.
The Network Effect
Jahnavi Kothari, a recent graduate from India who lived on campus in college, found it helpful to rely on her personal network when finding and renting housing in New York.
Jahnavi Kothari's New York apartment. Photos courtesy of Jahnavi Kothari.
"I really went by word of mouth, people's recommendations," she says. "I would genuinely ask people, 'Where do you recommend I live?'"
When looking for off-campus housing options, she squared their advice against her commutes to work and grad school.
What also helped was having roommates who were US citizens: "This made the paperwork a lot easier. I was fortunate where their family was also willing to be my guarantor," she says.
Without a guarantor, she would have had to grapple with not having certain required documentation, like a credit score. In 2023, almost half of college students across the board reported not having credit history and another 43% said they did not know their FICO scores.
When international students and recent graduates profit from networks, they tend to pass on the knowledge. Following her graduation from a California college in 2019, Kothari learned of an apartment building in New York through Indian friends who lived there during college.
"The fact that I knew people who had lived there for a year or two before me gave me that validation that it is a good building," she says.
After some family friends from India moved to the city, she recommended her building and they moved in, continuing the cycle of sharing experiences and information.
International students and recent graduates are high-skilled contributors to the economy who are frequently poised to develop credibility within the rental market when living off-campus. Despite the challenges of finding housing, documentation and networks benefit those who can access them. 
Ultimately, carving a path through the confusion is not just an asset to these students, but also their communities. Anchored by friendship, they pay it forward.
We rate and sort every listing based on fair market rent.